In today's fast-paced and ever-evolving business landscape, entrepreneurship and innovation have emerged as vital components for success. Aspiring entrepreneurs and business professionals seeking to develop the necessary skills and knowledge to navigate this dynamic realm are increasingly turning to online Master's in Entrepreneurship & Innovation programs.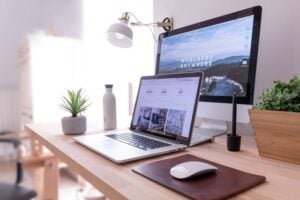 This ranking guide delves into the exciting realm of online master's programs specifically designed to empower individuals with the tools needed to launch, grow, and sustain successful ventures. With the flexibility and convenience offered by online education, these programs are revolutionizing the way aspiring entrepreneurs can obtain advanced education and practical skills from the comfort of their own homes.
Throughout this exploration, we will examine the key benefits of pursuing an online Master's in Entrepreneurship & Innovation, dive into the curriculum and coursework typically offered, and highlight the advantages of this mode of education. Additionally, we will shed light on the various career opportunities that await graduates of these programs, as well as the impact they can have in today's rapidly changing business landscape.
Whether you're a budding entrepreneur with a groundbreaking idea, an established professional seeking to infuse innovation into your organization, or simply someone passionate about driving change and creating value, this article will serve as a comprehensive guide to help you navigate the world of online Master's in entrepreneurship and innovation programs.
Online Master's in Entrepreneurship & Innovation Programs
With growing recognition of the need for Entrepreneurship and Innovation as tangible skill sets, online master's degrees designed to teach these skills are on the rise. To be clear, there is no doubt that there is value in taking an online program in general. Few serious thinkers doubt the value of remote learning any longer. As it happens, there are numerous Online Master's in Entrepreneurship & Innovation currently on offer.
These online master's degree programs are offered by well-established and reputable schools with long histories of accreditation in advanced business thinking and development. The fact that these high-level courses even exist is strong evidence that there is merit in this type of education. With that much of the question answered, we surveyed the top 10 Online Master's Entrepreneurship & Innovation programs, and what we found was pretty compelling.
Scroll down to look through our top picks in this category, and read on to learn more about this developing field of study.
What are Entrepreneurship & Innovation?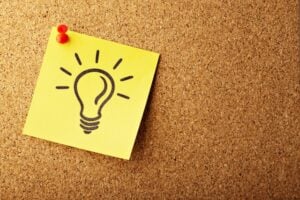 Entrepreneurship and innovation are somewhat nebulous ideas. Making them into well-defined ideas that can be expressed and taught reliably has taken some careful thinking by educational professionals.
According to Stanford, entrepreneurship refers to one or more people who either create or discover an original business idea. Entrepreneurs actively seek opportunities to leverage new or challenging business opportunities that have either rarely or never before been successfully leveraged. Turning this impulse into a skill takes vision and clarity that few possess.
Innovation is the act of introducing something new. Sometimes confused with invention, innovation means applying an existing thing in a place or in a way that has not been applied before. Innovation can also mean taking an existing thing and altering it to suit a situation where it was not originally intended. The microwave oven, for example, is an innovation involving the reapplication of RADAR technology for home kitchen use. Innovation can also apply to ideas. In particular, using an established business model in a way or environment where it is new is a form of innovation.
Enabling students to develop skills in both innovation and entrepreneurship through an online program that gives students a chance to earn a master's degree is a feat of innovation all its own. Here, we will discuss how this has been done in a host of quality Business Schools to help a new class of students successfully navigate the ever-changing business world.
What is an Online Master's in Entrepreneurship & Innovation?
Online Master's in Entrepreneurship & Innovation degrees empower those not content with the status quo to thrive. Students who know that to stand still is to be carried away by the current instinctively understand the value of any online program designed to turn these talents into skills. That is exactly what an Online Master's in Entrepreneurship & Innovation is meant to do.
Those with the spirit and the will to be change makers, and anyone who has seen the rapid and constant force of change that information tech represents, will naturally gravitate toward any online program of this kind. But these online master's degrees are not just for natural-born change makers. They are designed to enable more people than ever before to cope with the accelerating pace of change.
These programs are designed to impart actionable skills and tools to take entrepreneurship and innovation out of the realm of theory and solidify them in practice. This type of online program is designed to make advanced leadership skills attainable. Students will learn design-oriented thinking, master workplace dynamics, and become creative forces in the economy, rather than merely skilled workers.
These course materials are well suited to an online platform where students can work at their own pace and earn a professional certificate or diploma. Students can expect to onboard valuable knowledge and skill sets that will make them invaluable to employers who understand the state of the economy. These skill sets and knowledge can also enable the student to discover new routes to financial independence, fill unmet demands, and become transformative figures in their own right.
What Can You Do With an Online Master's in Entrepreneurship & Innovation?
There are many online master's degrees in entrepreneurship, and there have been for a long time. With these, the student is expected to gain a wealth of knowledge and insight into the inner workings of business. The student is meant to gain actionable knowledge about the world of finance, economics, the dynamics of demand, the meaning of value, and how to catch the interest of investors. There are many courses at various levels in entrepreneurship, and the value of these is somewhat more concrete than that of a course in innovation. So, how are these two things combined?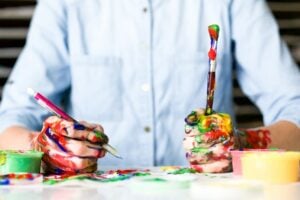 Strictly speaking, entrepreneurship is an art. In business psychology, we learn that the best entrepreneurs have artistic thinking styles, but the best business managers are conscientious thinkers. With the inclusion of innovation in these courses, we double up on the art side of the art-versus-science equation. Business leaders are taking the graduates of this kind of online program very seriously. So, the question is, what do they see in these programs?
The key to the success of the graduates of these programs is the solid foundation they gain in business development. There is always room for people trained in business development in any forward-looking organization that wants to grow and adapt. Therefore, entrepreneurship and innovation online program graduates have a strong foundation to stand on.
But beyond that, those who can innovate ahead of game-changing events are more likely to survive that change. To put it more simply, graduates can expect their degrees to open doors in marketing, executive coaching, fundraising, management, and sales, just to name a few.
Career and Salary Information
These assertions are derived from the high-level writings of academic thinkers on the subject. But where the rubber hits the road can be seen in the types of positions graduates of Online Master's in Entrepreneurship & Innovation programs have obtained. Degree holders from coursework of this kind are landing the following high-level positions in high percentages:
| Job | Salary |
| --- | --- |
| CEO | $158K per year |
| Marketing Director | $116K per year |
| Marketing Manager | $72K per year |
Naturally, not everyone can land high-level positions like these. But there's still plenty of opportunity to explore this emerging field.
According to Indeed.com and Salary.com, some of the many jobs opening their doors to entrepreneurship and innovation program graduates include:
| Job | Salary |
| --- | --- |
| Business Consultant | $76,409 to $126,739 |
| Marketing Consultant/Expert | $68,919 to $117K |
| Market Researcher | $57,557 to $69,970 |
| Human Resource Manager | $80,598 Ave |
| Product Developer | $81,712 to $92,594 |
| Financial Analyst | $74,631 Ave |
| Budget Analyst | $72,956 to $107,029 |
| Chief Financial Officer | $325,303 to $550,866 |
| Venture Capitalist | $262,401 to $295,001 |
| Accounting Professional | $55,606 to $75,000 |
| Management Consultant | $100,261 to $218,232 |
This list is not exhaustive, certainly not for persons trained in such fluid and far-reaching disciplines as entrepreneurship and innovation.
What Will I Learn in an Online Master's in Entrepreneurship & Innovation?
Students of this kind of coursework can expect to learn tangible ways to tackle everyday business challenges through interdisciplinary leadership training. In many of these programs, technology plays a crucial role in the curriculum with a focus on innovating.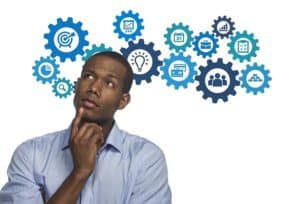 Typically, the material will then move on to known best practices in the fields of business and productivity coaching, leadership, and entrepreneurship in the corporate space. Often, these are wrapped up with progressive capstone experiences where students work in teams to develop a hypothetical product, service, or business concept.
Students will often learn to grasp market dynamics, design a product or service, then be exposed to the market for validation, design, draft, and build a functioning business model. By the end of their training experience, successful students will have demonstrated an ability to create new, functional business solutions amid market flux, economic turbulence, and technological change.
Core skills and concepts include, but are not limited to:
Communication and Networking
Financial principles of technology
Principles of Computing
Principles of Connectivity
Entrepreneurship and Intrapreneurship
Technology Management and Leadership
Big Data
Business Exits
Sustainability
Admissions Requirements for an Online Master's in Entrepreneurship & Innovation
While no two Online Master's in Entrepreneurship & Innovation programs will have the same admissions requirements, you will notice some commonalities across the board. Here is a sample of the most common requirements for admission among online master's degree programs of this kind:
Online application
Essay of interest
Transcripts
Resume
Letters of recommendation
Apply by deadline
Standardized test scores
Test of English as a Foreign Language score (TOEFL)
Some schools will ask that you meet further requirements, particularly for a waiver of certain items listed above. These may include a demonstrated aptitude for managerial-level work, an undergraduate degree, a minimum of two to seven years of professional experience, a GPA of 3.0 or better, a terminal degree, and so on.
Applicants should have a high school degree and the prerequisite amount of coursework completed in the required subjects to be eligible for their master's degree programs. Keep in mind each school will have its own requirements, and you should not take our sample list as reflective of your school of interest.
Accreditation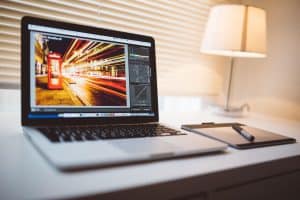 A good list of the best online degrees would include only programs that are properly accredited. Some online schools have no accreditation at all and can, therefore, not offer you a valid academic degree upon completion. There is no guarantee that any employer will take your certificate of completion seriously. So, if this is important to you, be sure your program of choice is accredited before applying.
That said, all of the online programs on our list are accredited through one of the six regional accrediting bodies. Additionally, they all hold elite business accreditation from AACSB.
Financial Aid & Scholarships
Any institution of higher learning will offer an array of financial aid programs and scholarships. This should be a primary interest for any student. All the programs we recommend here will have financial aid and/or scholarship opportunities available. For more information on these topics, please refer to the U.S. News' comprehensive guide on the subject.
The following is a list of financial aid search results pages from some of our top picks:
Also, financial aid and scholarship programs are often available from the federal government and local for-profit and non-profit organizations across the country. It is important to know that many such programs are often tailored to the needs of students who meet specific qualifications. When choosing a financial aid or scholarship program, it's important to remember these factors and choose a school with available options that meet your needs. This could impact your choice of school.
How Much Does an Online Master's in Entrepreneurship & Innovation Cost?
As always, the end cost of online master's degrees will vary depending on the upfront cost of the program itself, the amount of financial aid the student can secure, and whether or not one attends a school in their home state.
Among the programs we recommend, the average cost per unit is approximately $1,050 per credit. Out-of-state students tend to pay significantly more, often double the in-state tuition. Further, the total cost of an online program like this will depend on the total number of units needed to complete the course.
In many cases, you will be able to complete your online master's program for under $30,000. For example, in the Warrington College of Business program, an in-state student will pay under $17,000, and an out-of-state student will pay almost $39,000 before financial aid or scholarships.
As you can see, there is plenty of reason to shop around for the best deal, not just in terms of the total cost upfront but the total cost to you.
How Long Does it Take to Get an Online Master's in Entrepreneurship & Innovation?
Most Online Masters degrees in this category can be completed in less than one year. A significant number of them take exactly one year. A few take up to fifteen months, sometimes a little more.
The longer programs can be more comprehensive or sometimes more impressive to potential employers. However, the best school for you is not necessarily the shortest or the longest. The best school for you is one that suits your educational goals, has professional connections that will be useful to you, and offers financial aid that applies to you. Finally, the most affordable choice is usually one in your home state.
Moreover, programs that offer "hands-on experience" often have close relationships with businesses in their area. This can make landing a job much more manageable. We encourage you to choose a program based on these criteria rather than the time it will take to complete the course.
Are There Affordable Online Master's in Entrepreneurship & Innovation Programs?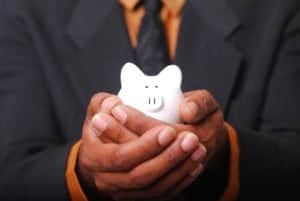 Do not be drawn in by lists of the "most affordable" online master's degrees. Our research has shown us that not only are our top picks among the most affordable, but they are also some of the very best. In our search for the most affordable schools offering entrepreneurship and innovation master's degrees (outside of our top picks), the median price was well over $40,000.
That said, you can easily find quality course offerings with a reputation for high-level academics for much less. The deciding factor is often whether or not you are an in-state student. One noteworthy exception to this rule is Temple's online master's degrees in entrepreneurship which offer the same tuition price whether you are an in-state student or not.
So, once again, the key to getting the best deal is to shop around. Search your state first, and then do your best to make the most of the available financial aid. Then, be ready to repeat the research process with other schools.
Is Getting an Online Master's in Entrepreneurship & Innovation Worth it?
No one doubts the value of entrepreneurship and innovation. The question is, can an online degree promising to impart these traits/skills have any real merit? But a better question might be, "Would any businesses even exist without entrepreneurship?" The answer to that question is no. Without entrepreneurs, every new business would be a carbon copy of another. And while there's no shortage of copycat businesses, a real entrepreneur knows the power of an original idea. Perhaps, even more importantly, a good entrepreneur knows that the key to hitting on a winning idea is to never give up. This is likely a running theme in these programs.
Naturally, we could say the same thing about innovation. Without it, nothing in business changes.
But to be convincing, we should refer to the concrete career opportunities that these degrees make available to successful students. They include director-level positions, c-level roles, executive positions, and more in established companies. Of course, this makes no mention of the potential breakthroughs students can and do make in going their own ways and making their dreams a profitable reality.
If you need any more convincing, please refer to the above section on careers and salaries in this field and know that those numbers are conservative estimates.
10 of the Best Schools Offering Online Master's in Entrepreneurship & Innovation Degrees
Here are 10 of the best Online Master's in Entrepreneurship & Innovation programs offered from top business schools. Schools are listed in alphabetical order.

We strongly encourage you to check out Carnegie Mellon University's Online Master's of Integrated Innovation for Products & Services Degree. This 100% online program is offered through their Integrated Innovation Institute, which unites business, design, and engineering education. This degree is an innovative program designed to equip students with the skills and knowledge necessary to drive innovation and create value in today's complex business landscape. This flexible program covers a wide range of topics crucial to successful innovation. Students dive into subjects such as design thinking, product and service development, business strategy, marketing, project management, and entrepreneurship. The program combines theoretical frameworks with hands-on experiential learning, ensuring that students can apply their knowledge to real-world challenges.
Accreditation
AACSB, Middle States Commission on Higher Education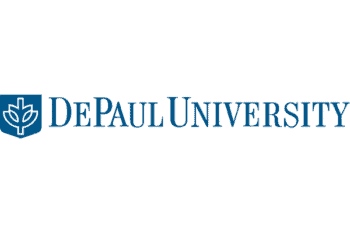 DePaul University's Entrepreneurship MS is one of the most popular in the nation. Enabling students to complete the program in just 15 months, they offer one of the fastest Online Master's in Entrepreneurship & Innovation available. What's more, the Entrepreneurship MS program is designed to give students everything necessary to succeed in this emerging business category. They place a priority on imparting an entrepreneurial and innovative mindset. They understand that graduates in this field are outliers in so far as they are there to do the out-of-the-box thinking that the organizations who hire them require.
Accreditation
AACSB, Higher Learning Commission

Pennsylvania State University has optimized its Master's in Corporate Innovation and Entrepreneurship program to focus on teaching students to manage corporate innovation rather than take the risk of striking out on their own. This is an interesting take on these skill sets, and one that is growing in acceptance as entrepreneurship and innovation become increasingly valued commodities. A departure from the usual way we think of innovation, Penn State's program is about empowering students to offer their innovation skills to an established organization, making them extremely attractive to savvy hiring managers.
Accreditation
AACSB, Middle States Commission on Higher Education

The people behind Syracuse University's MS in Entrepreneurship program understand that entrepreneurs are creative thinkers, motivated to push through boundaries to make things happen. This top-ranked program enables graduates to navigate the business world with a strong foundation in business fundamentals as well as a firm grounding in what it means to think creatively in the creation of new and innovative business models. This program is highly regarded in the nation among a broad spectrum of entrepreneurship-oriented business programs, making it a clear leader in its subcategory.
Accreditation
AACSB, Middle States Commission on Higher Education

Temple University's Master of Science in Innovation Management and Entrepreneurship program is geared towards giving successful graduates the skills and tools they need to design, develop, and deliver trailblazing products and services. Graduates may offer these capabilities to an employer, or they can strike out on their own to find their own path in a new business model of their own making. Temple U proudly produces junior to mid-level professional training for its students, ensuring they will be ready for success in business no matter which route they choose.
Accreditation
AACSB, Middle States Commission on Higher Education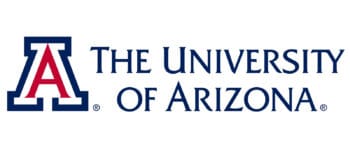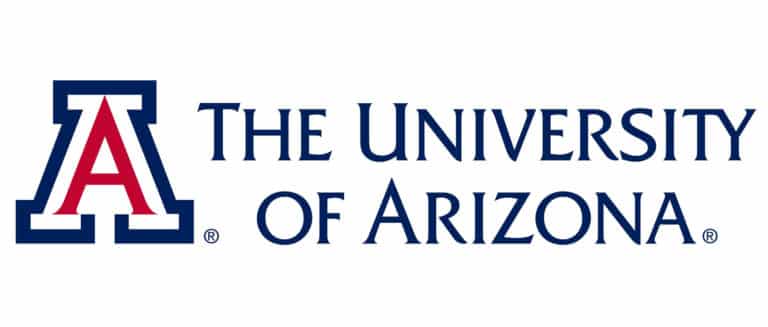 The University of Arizona's Master's in Entrepreneurship program follows the school's tradition of favoring hands-on experience over classroom sessions whenever possible. This program was launched in response to local business leaders demanding a more robust grounding in the fundamentals of entrepreneurship for new graduates. The result is a 30-credit curriculum that students can finish on their own time while starting new careers with local employers that are eager to hire them. This is just one example of this school's proven record of responding to demand from employers, making its graduates exceptionally well-suited to their new roles.
Accreditation
AACSB, Higher Learning Commission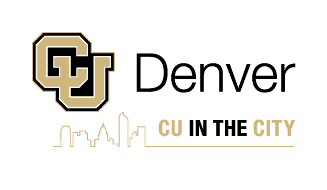 The University of Colorado Denver's 30-hour MS in Entrepreneurship is one of the most flexible Online Master's in Entrepreneurship & Innovation available. Students can choose either a full or part-time academic schedule. There are evening classes available, and the course can be completed online or in person. Start times are extremely flexible as well, with terms beginning in the spring, summer, and fall. Like the University of Arizona, they also make plenty of hands-on experience opportunities available. Finally, this program is designed to be highly efficient, giving students precisely what they need to grow a company even with the bare minimum resources.
Accreditation
AACSB, Higher Learning Commission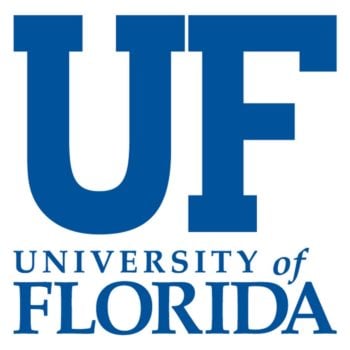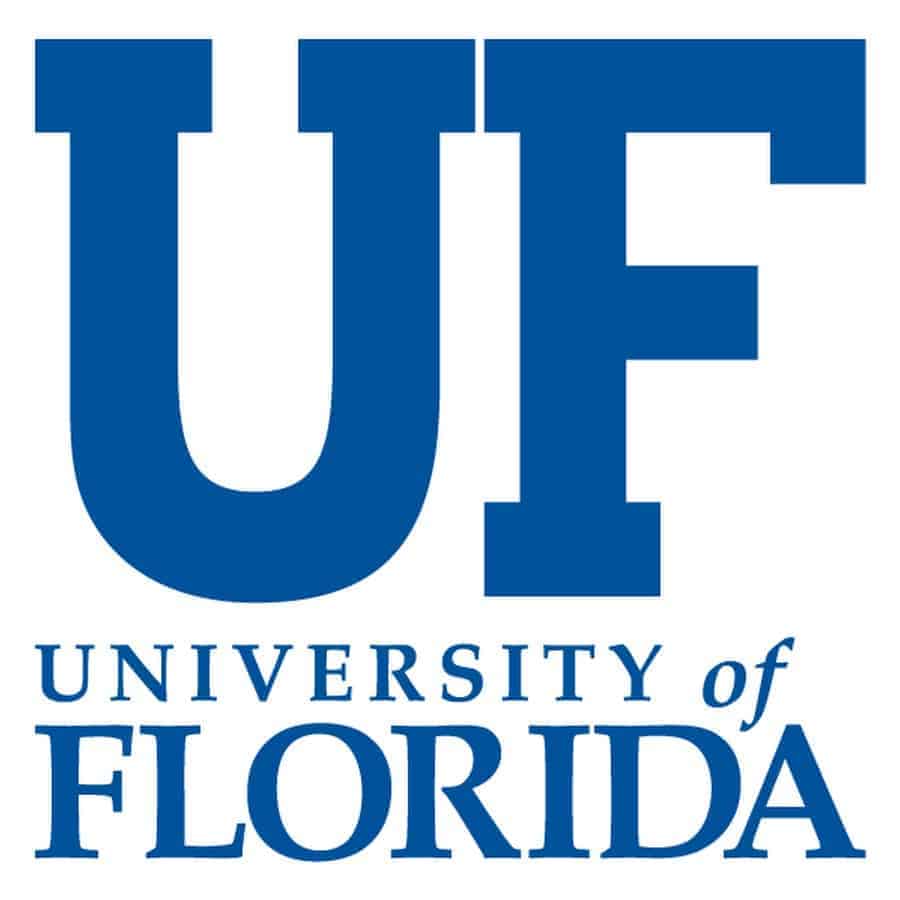 The University of Florida's MS in Entrepreneurship is designed to make successful students able to become financially independent no matter where in the world they may be. This is a fully online course with no requirement to attend traditional classes. The degree is longer than some on our list, requiring at least one year to complete. But it is also more comprehensive than the average online program in Innovation and Entrepreneurship. Students will learn cutting-edge entrepreneurial theory, which is immediately applied through a program in which they will have the chance to offer consulting services to a small business.
Accreditation
AACSB, Southern Association of Colleges and Schools, Commission on Colleges

Easily the most flexible in terms of attendance options, the University of Houston's MS Entrepreneurship program can be done either fully online or in person. Considered to be a "launch pad for self-starters," this program has been available for just over ten years, making it an early adopter of Entrepreneurship & Innovation as salable skills and one of the most well-established programs of its kind. This course is designed to enable students to research, design, and test new business ideas in a sandbox environment where experimentation is encouraged. Students with unique wisdom and insights are asked to test their instincts in a safe environment where trial and error are the keys to success.
Accreditation
AACSB, Southern Association of Colleges and Schools, Commission on Colleges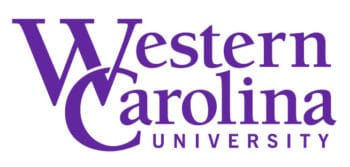 Our final pick for the top 10 Online Master's in Entrepreneurship & Innovation courses could be a contender for the best of the best if we were ranking them in order of merit. Western Carolina University's online program is about imparting the ability to build and grow one's own business and to be a leader for transformation within an organization. The people behind this program understand that entrepreneurship and innovation are not just about creating new businesses but are also about the art and science of taking an existing one to new heights. Here, students will develop the tools to successfully strike out on their own or become valuable change agents for an employer.
Accreditation
AACSB, Southern Association of Colleges and Schools, Commission on Colleges
Getting your Online Master's in Entrepreneurship & Innovation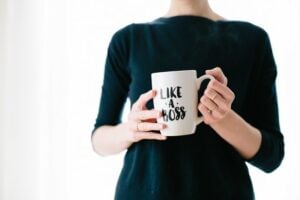 If we haven't made it abundantly clear already, finding the best school for you will take some work. You will need to find the one with the best scholarship and financial aid for your situation. Choosing a school in your state is a good way to save a lot of money, and the best schools have hands-on experience opportunities that will connect you with real-life employers.
So, in the spirit of entrepreneurship and innovation, we encourage you to do your due diligence and find the best Online Master's in Entrepreneurship & Innovation program for you, and hopefully, our top picks will be a great place to start!
Related Resources:
Best Online Entrepreneurship MBA
Ultimate Guide to Business School
10 Best Degrees for Small Business Owners