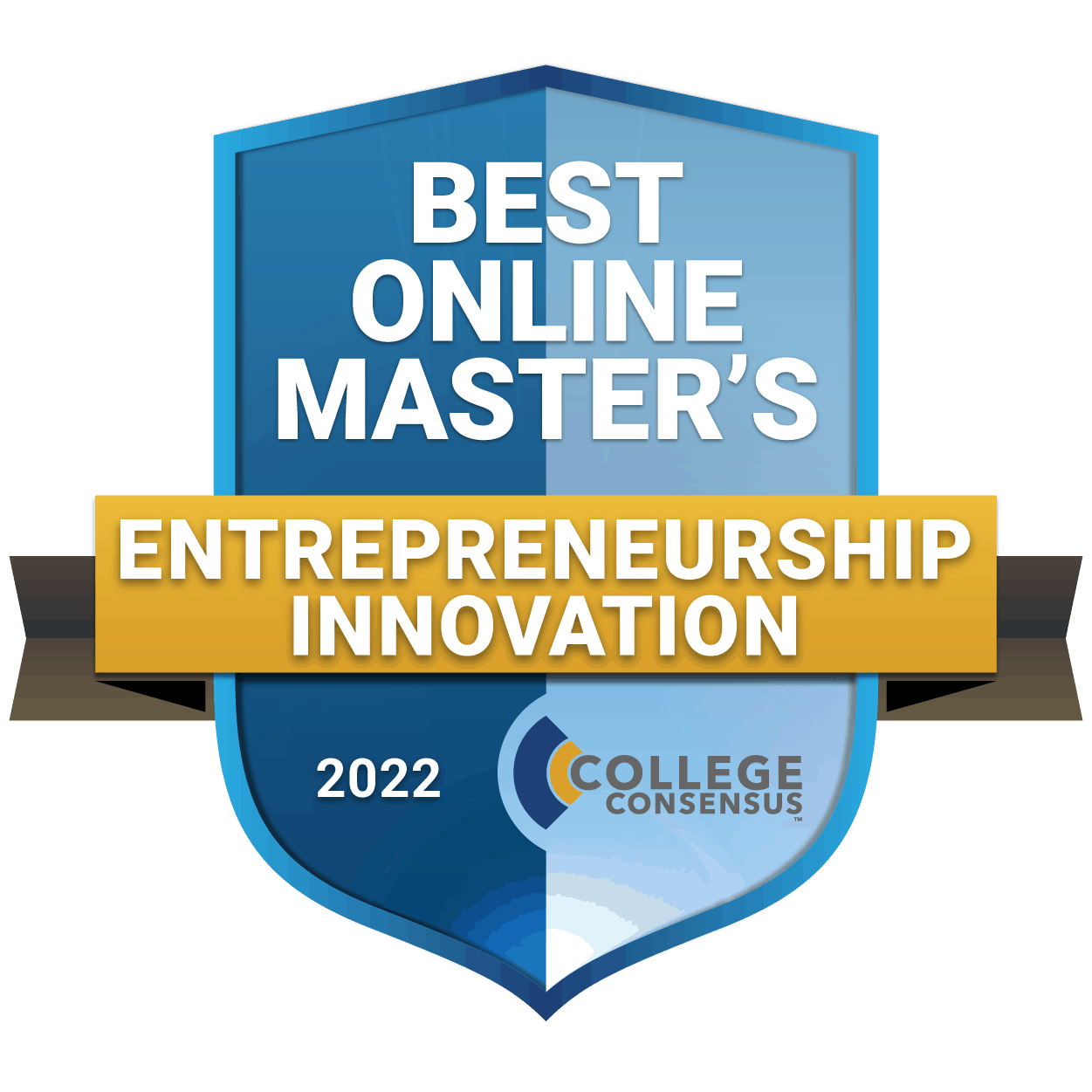 There are many master's degrees and business specializations to choose from. Choosing the right business focus can sometimes feel as daunting as picking the program itself. Marketing, Operations Management, Technology Management, and Financial Leadership are just a few of the most in-demand specializations for business students. Another addition to this list is entrepreneurship. According to data collected from the Global Entrepreneurship Monitor, there are more than 31 million entrepreneurs in the United States alone, making Entrepreneurship and Innovation a relevant topic for a large majority of business students. The following is a ranking list of the most well-rounded and highly recognized Online Master's in Entrepreneurship & Innovation.
Online Master's in Entrepreneurship & Innovation
Online Business Programs have continually been on the rise over the past decade. Online graduate degrees provide a way for students to fill the gaps in their personal knowledge and business experience. There are various pathways that a business degree can take you. An Online Master's in Entrepreneurship and Innovation will be an advanced business degree specifically tailored to the business leaders who are pushing boundaries and making the innovations that are leading business industries. This ranking aims to help prospective students quickly find programs with a focus on entrepreneurship and innovation that have elite reputations. The following list is a list of the most notable Online Business Degrees in the field of entrepreneurship and innovation.
Methodology
This ranking list of the best Online Master's in Entrepreneurship & Innovation Programs is a consensus ranking, which combines information from five leading business school ranking systems: The Economist, Bloomberg Businessweek, The Financial Times, and U.S. News and World Report, and Forbes. The ranking data for each program was averaged and placed on a 100-point scale to reveal each entrepreneurship degree's Consensus Score. To break any ties, the base tuition of each master's degree was used.
1
Smeal College of Business

Penn State's Smeal College of Business offers a fully online Master's in Corporate Innovation and Entrepreneurship. This program carries esteemed AACSB accreditation and is nationally recognized by numerous educational ranking systems such as U.S. News and World Report, Bloomberg BusinessWeek, The Economist, and Forbes. Smeal's part-time, distance degree can be completed in just two years and offers students a great deal of flexibility with work and home obligations. The curriculum is well-rounded and includes a business core, primary concentration, secondary concentration, and a final capstone course. Online master's students are not required to attend classes at a specific time. Still, most courses do include an optional synchronous component that allows students to interact with peers and professors virtually on a weekly or bi-weekly basis. The Master's in Corporate Innovation and Entrepreneurship program includes an optional global immersion experience and the ability to earn at least one graduate certificate along with the degree.
2
Warrington College of Business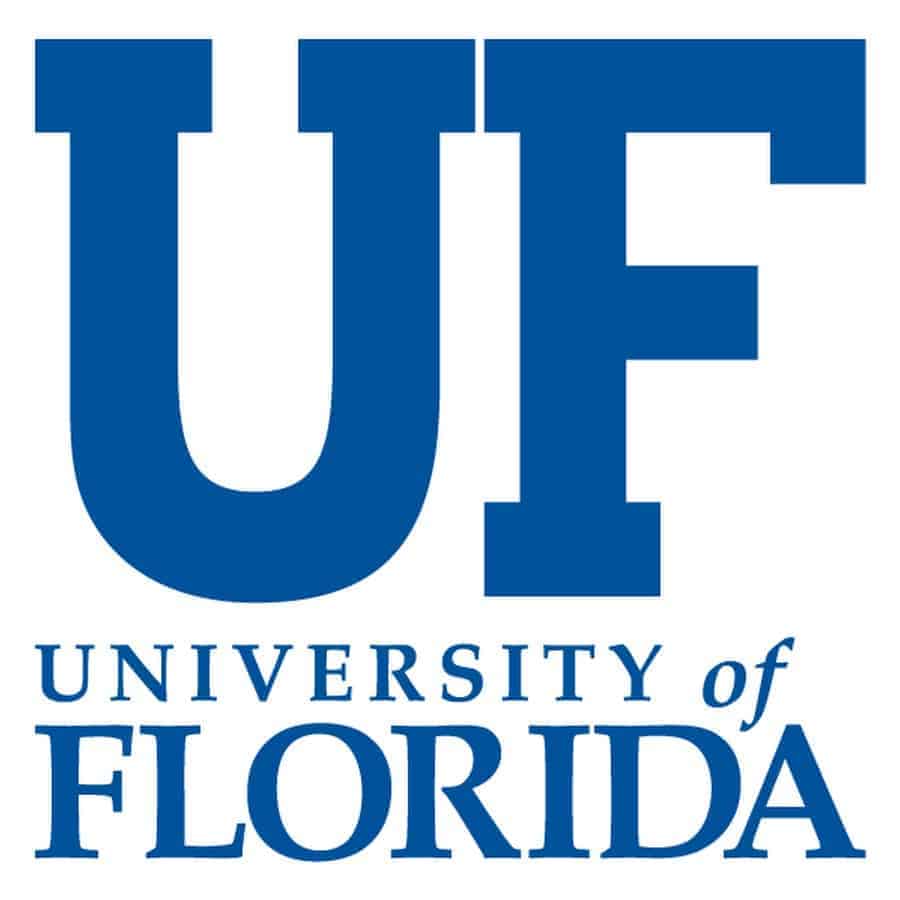 University of Florida students can earn an online Master's of Science in Entrepreneurship with no on-campus requirements. The program is offered through the Warrington College of Business and is open to any undergraduate majors. Students from all backgrounds are encouraged to grow in their entrepreneurial mindset and skills through a carefully curated curriculum. Core courses cover essential topics such as entrepreneurial marketing, financial accounting, creativity in entrepreneurship, and venture finance. Elective options are varied and include innovation & sustainability, small & family business, social entrepreneurship, and more. Towards the end of their studies, students will choose between two immersion experiences. The Silicon Valley program is a spring break trip that allows students to fully experience this unique entrepreneurial region. This option includes meetings with local entrepreneurs and group projects as part of the experience. The other immersion experience is an MSE practicum/internship, which is a summer course that gives students the choice of participating in an entrepreneurial internship or creating a new venture.
3
F.W. Olin Graduate School of Business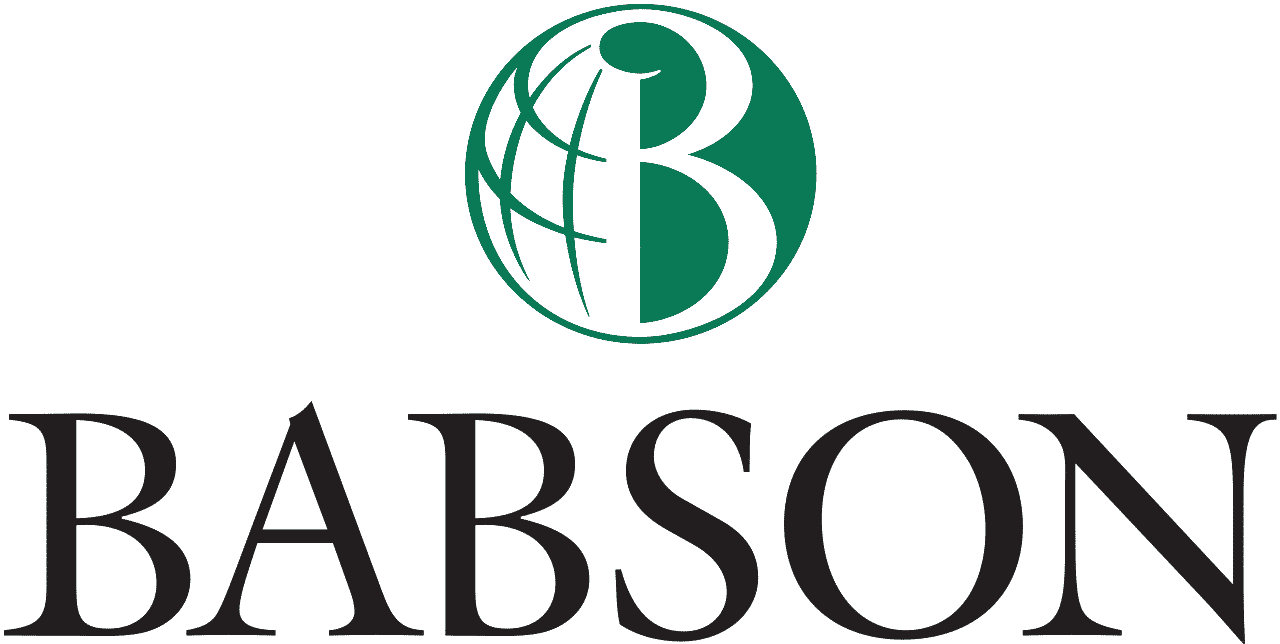 Babson College has been recognized among the best MBA programs for entrepreneurs by U.S. News and World Report for nearly 30 years. The Online Master's of Science in Management in Advanced Entrepreneurial Leadership gives participants the opportunity to be a part of the first wave of students to complete this innovative program. The MSAEL curriculum is made up of three-course types, including catalyst courses, activation courses, and application courses. Catalyst courses are the building blocks for the remainder of the curriculum and cover foundations like strategic problem formulation, growth marketing, analytics for decision-makers, and entrepreneurial leadership. In activation courses, students dive into organizational innovation strategies and develop action plans to bring them to life. During application courses, a partnership is formed with a faculty mentor to apply what was learned over the course of this degree. This section of the curriculum includes a personal project and personal development plan.
4
Eller College of Management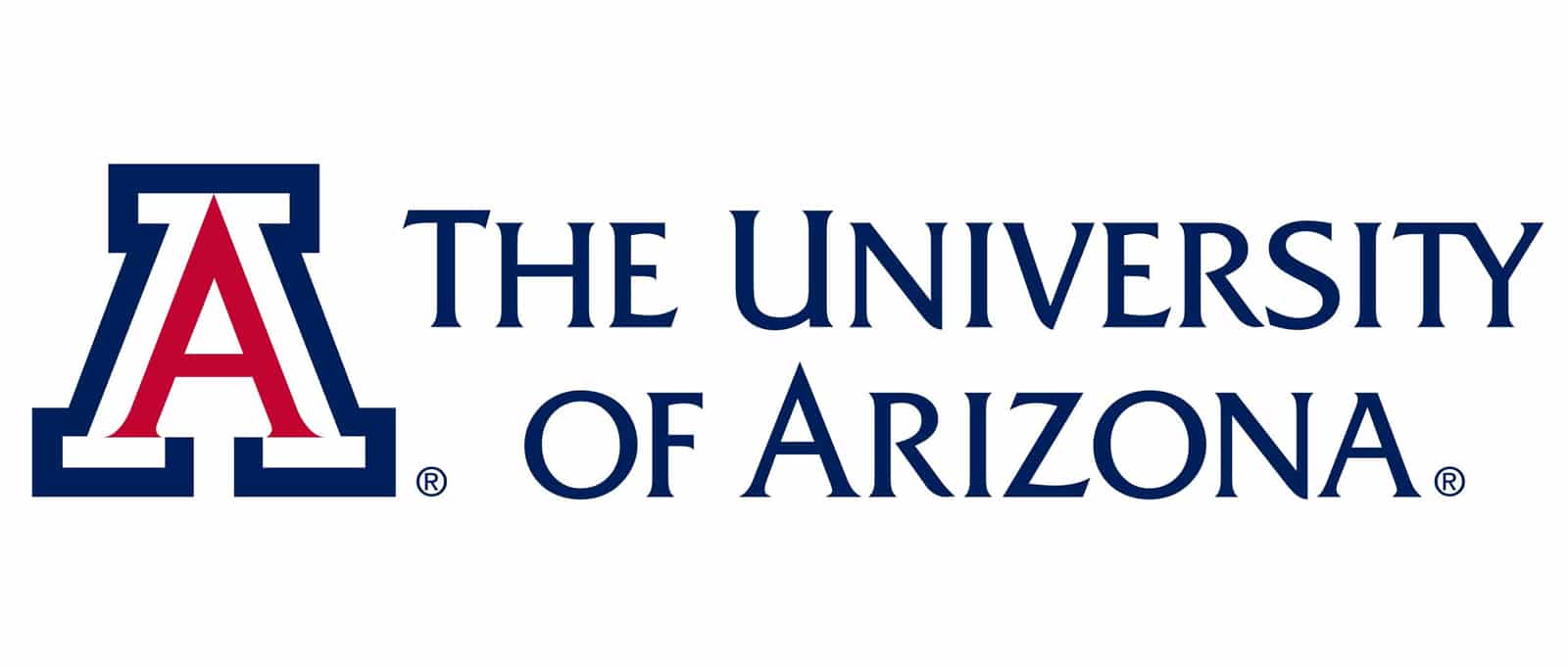 The Eller College of Management at the University of Arizona offers an Online Master's of Science in Entrepreneurship. This new program was launched in response to interests from students and business leaders. The comprehensive curriculum works to build a tactical understanding of real-world skills and the mindset needed to become innovative leaders throughout their careers. Over 12 months, students explore subjects like customer-focused entrepreneurship, new venture finance, tech ventures, and principles of entrepreneurship. Students also get to complete 12 units of elective coursework. The elective options cover topics from information security in the public and private sector to leading and organizing for innovation. All courses combine hands-on learning experiences with applied learning techniques. There are many opportunities for connection with mentors, experienced entrepreneurs, and investors. Some students also choose to participate in competitions that allow them to develop their pitching and presenting skills. These experiences combined create graduates who are confident and have the experience that translates into real-world credibility.
5
D'Amore-Mckim School of Business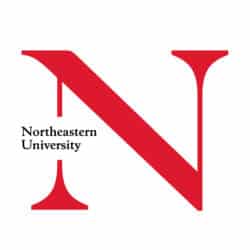 Northeastern University students can earn an Online Master's of Science in Innovation in just 20 months through the highly acclaimed D'Amore-McKim School of Business. The course structure is completely digital but also offers flexible study times, regular deliverables, and virtual class meetings. Courses are seven weeks in length and dive deep into subjects like gaining customer insight, financing innovation & growth, and planning & budgeting for innovation. One of the most unique aspects of this MS in Innovation is the intensive personal innovation project. During this assignment, students explore ideas with faculty guidance, find sponsorship within their organizations, and develop detailed innovation plans that can significantly improve their company's performance. This program begins each year in January and builds student expertise in the areas of next-generation products, designing and leading innovation teams, reinventing business processes, exploring new business models, and selling new products or services. Graduates will benefit from the business school's global alumni network and personalized career support.
6
A. B. Freeman School of Business
Tulane University's Master's of Management with specialization in Entrepreneurial Hospitality is an online degree designed with flexibility in mind. This fast-paced degree is 12 months in length and includes many hands-on learning experiences such as an entrepreneurial hospitality seminar, industry deep dive, and comprehensive capstone experience. There are also two optional immersion weekends in New Orleans that provide an opportunity for students to immerse themselves in this unique community. The curriculum consists of 12 classes, which are during eight-week modules. Courses focus on the skills needed for product development, global business consulting, new venture planning, and more. Towards the end of the degree, students are given the opportunity to put what they have learned in their program together in an innovative capstone project. Throughout this degree, students work on developing their own business plans. The project is open-ended and is customized to directly align with each participant's individual goals. After months of work, the experience culminates with a pitch to a panel of industry experts and investors.
7
Robert J. Trulaske, Sr. College of Business

The Master's of Science in Business program at the University of Missouri includes a certificate of Life Science Innovation and Entrepreneurship. This online degree and certificate follow an interdisciplinary curriculum that allows students to learn new skills that can translate life science discoveries into services and products that improve health. Students complete three core curriculum courses in this unique path that explore the life cycle of a translational science and business venture. The Trulaske College of Business, College of Engineering, and College of Medicine all work together to create a comprehensive learning experience that adds to the MS in Science in Business. The base curriculum for this well-rounded and fully distance business degree covers foundations of business such as economics & business, managerial marketing, accounting for managers, and intro to strategic management. All students who graduate from the Trulaske College of Business have access to Business Career Services. A few of the services provided by the BCS are resume & cover letter critiques, quarterly on-campus career fairs, job announcement emails, one-to-one career coaching, and post-graduation career counseling.
8
Martin J. Whitman School of Management

Students who choose to earn their MS in Entrepreneurship from Syracuse University can complete their online degree in 15 months. The experience for distance learners has been carefully laid out and includes live online classes that allow students to learn in real-time with peers and faculty. Additional study groups can easily be arranged through the program's easy-to-use platform. The online platform has many accommodations such as dark mode, searchable video transcripts, video speeds that can be adjusted, and streaming capability that allows students to see coursework on their tv. Program participants will work their way through 10 courses that focus on important entrepreneurial skills like marketing, finance, strategy, and idea viability. Applying for jobs can be overwhelming, but the career resources center is ready to assist with resume review, a self-directed career development course, and one on one career coaching.
The Fox Master's of Science in Innovation Management & Entrepreneurship is a flexible program that allows participants to collaborate with peers from a variety of industries and professional backgrounds. Courses are offered online, on-campus, and in hybrid formats. Because of the varied delivery methods, students can truly work around any personal scheduling needs. Full-time students can complete this AACSB accredited degree in 12 to 16 months, while part-time learners can take up to six years. The curriculum is unique and begins with three core courses on the subjects of creativity, business model innovation, and the principles of strategy & management. From there, students may choose from three specialization track options in entrepreneurship, technology & innovation management, and innovation strategy. Those new to the program will begin their studies in the fall. GMAT/GRE scores are not required but may be requested depending on professional background and GPA.
10
Western Carolina University
College of Business
Distance learners can complete an AACSB accredited Master's of Entrepreneurship in Innovation Leadership and Entrepreneurship through the College of Business at Western Carolina University. A few of the skills that students can expect to master during their degree are effective communication skills, building successful entrepreneurial adventures, creative thinking, developing & maintaining an ethical culture, and leading with confidence. The business core is made up of relevant courses such as Advanced Entrepreneurial Finance, Entrepreneurial Strategy, Entrepreneurial Innovation, and Entrepreneurial Creation. After 21 hours of core course work students have the opportunity to choose an area of concentration in entrepreneurship or innovation leadership. Altogether, this 30 credit hour degree can be completed in five or six semesters with multiple start dates throughout the year. At this time, the GMAT/GRE is not required, but applicants should be prepared to submit official transcripts, a current resume, letters of recommendation, and professional references.
There are many benefits to earning an Online Master's in Entrepreneurship and Innovation. According to data from Guidant Financial, a few of the top reasons that individuals choose to become entrepreneurs include pursuing an individual passion, a desire to leave the corporate world, joining a new opportunity, and finding work after a job loss. An Online Master's in Entrepreneurship & Innovation offers the unique benefit of preparing students for independent ventures while also giving them the credentials needed for top positions within the traditional workforce. Before you begin your degree, here are a few points to consider.
Are online degrees thought of as highly as traditional on-campus programs?
Accreditation is an important key to any online business degree. Programs that are designated by the top accrediting agencies like the AACSB, IACBE, or ACBSP deliver the same high-quality educational experience as on-campus degrees. Many online business programs include synchronous components such as real-time video meetings that allow students to listen and actively participate in lectures without the stress of a commute. Hybrid programs allow participants to take part in face-to-face networking opportunities and class sessions while turning in assignments at their own pace. The on-campus professors are also frequently those who deliver online courses. In general, the delivery method of an accredited business degree is just a matter of preference and schedule. Most programs do not list online or on-campus on final diplomas, meaning that completing a degree is what is important. The programs on this ranking have already been vetted for prestige and accreditation so that you can feel confident in the online entrepreneurship and innovation degree that you choose.
How can I reduce the cost of my online graduate degree in business?
Students pursuing graduate degrees can easily end up paying between $20,000 to $40,000. Even some of the private schools and prestigious programs can cost upwards of $100,000. Reputable business schools will have transparent pricing, but even online programs may have additional fees to consider. Things like out-of-state tuition fees, technology costs, books, or required campus visits can all add up quickly. A few things that can help reduce the cost of an Online Master's in Entrepreneurship and Innovation are:
Distance learning scholarships.
Employee tuition reimbursement.
Checking into the College Level Examination Program.
Participating in MOOCs (Massive Open Online Courses).
Looking at competency-based programs.
Taking prerequisite courses at the community college level before beginning your graduate degree.
Earning an Online Master's in Entrepreneurship and Innovation is a great investment in yourself and your future career. Even if you are not ready to venture into the world of self-employment just yet, the skills acquired will benefit your overall understanding of the business world and how to serve customers in whatever field you choose. We hope that this list of the Top Online Master's in Entrepreneurship and Innovation degrees will take the guesswork out of finding a high-quality degree in this competitive field.
Related:
Best Online Entrepreneurship MBA
Ultimate Guide to Business School
10 Best Degrees for Small Business Owners