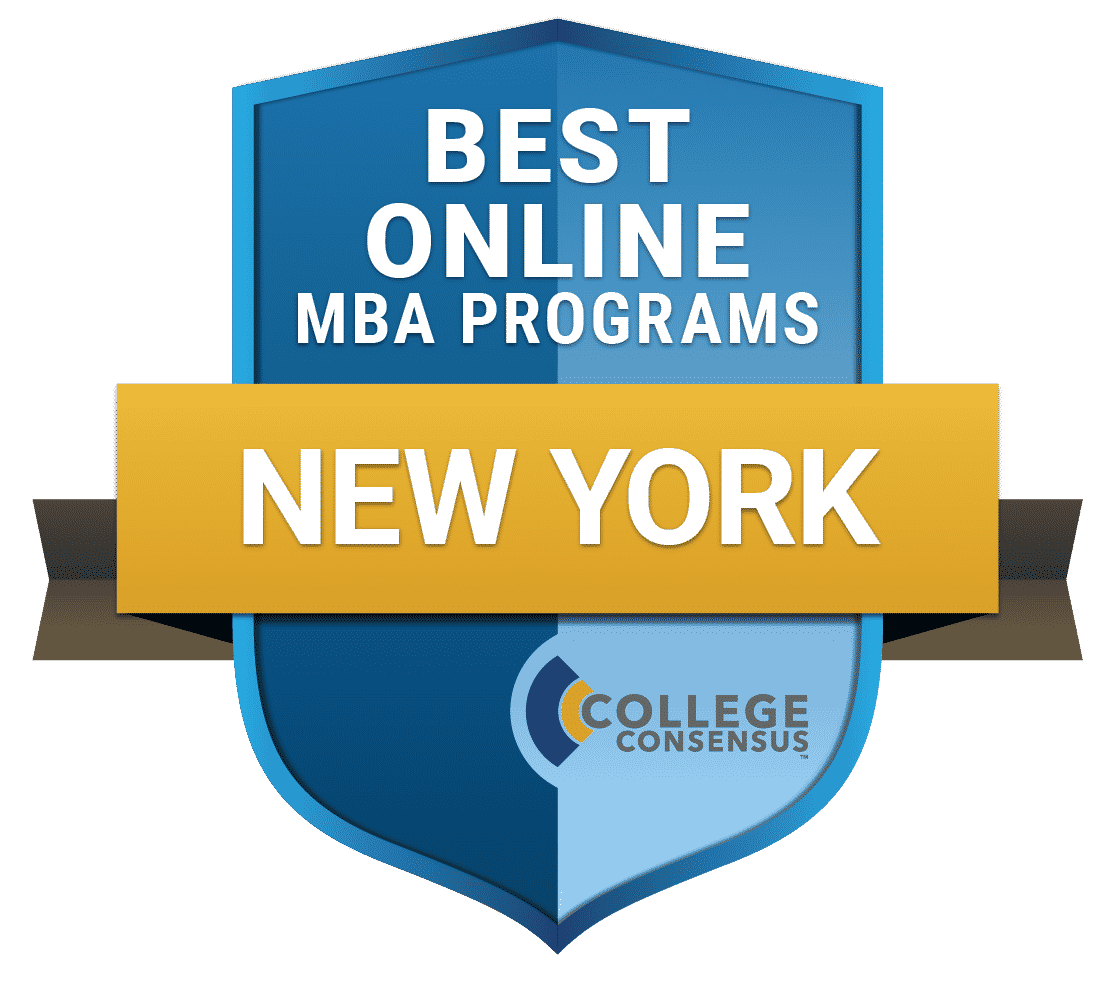 What do Martin Van Buren, Franklin Delano Roosevelt, Millard Fillmore, and Theodore Roosevelt all have in common? Two things really. All served as United States Presidents, and all were born in New York. Besides producing excellent leaders and politicians, the state of New York currently produces excellent degrees, like the online MBA, at some of the nation's finest colleges and universities.
Geographically speaking, the state of New York is the 27th largest state in the United States, yet it is the third-highest populated state only behind the states of Texas and California. The major industries of New York include communications, international trade, finance, publishing, fashion, dairy and fruit farming, and of course, tourism. Albany is the capital city of New York, but it is New York City which draws over 65 million tourists to its attractions each year.
New York stands as one of the major cities of the world. It is a city that many American's can trace their immigration story to. "Give me your tired, your poor, your huddled masses yearning to breathe free," has not been just a line in moving poem, but the written history of many that came through the harbor of New York.
The state of New York has always been an important hub, and in this global virtual society, it stays the same. Some of the world's best global online MBA programs can be found in the state of New York, hailing from some of the most well respected Business Schools on the planet.
The Online MBA
The online MBA program in New York is typically a 30-42-credit hour program which consists of business leadership courses. The curriculum for this popular business degree is designed to expose graduate students to solid business theory and relevant case studies, which equip them for careers in management at many levels.
An online MBA can be judged by many factors to see if it is worth attaining. The cost of a program, along with the accreditation of the business school, can be among the most important factors that students judge a program on. Other important factors include a program having a 100% online experience, and whether or not the admissions office requires a placement test score like the GMAT to be reported during the admissions process. With factors like these and others in mind, here are the top five online MBA programs in New York.
Methodology
To find a consensus on the best Online MBA programs in New York, each of the 570 hybrid and online MBA programs in the country were examined. The programs from New York are ranked on their affordability, reputation, and convenience.
Affordability
As always, cost is an important factor. To find the affordability, the base tuition of each online MBA was calculated, not including fees, books, or lodging. All information was collected from each program website. The Affordability Score includes inverting the tuition and placing it on a 100-point scale. This score attributes to 33% of the final ranking score.
Reputation
To find a balanced consensus on each online MBA's reputation, scores were collected from national MBA ranking sources: US News and World Report, Businessweek, and The Economist. Scores were placed on a 100-point scale and then averaged. This Reputation Score attributes to 33% of the final ranking score.
Convenience
The convenience of each online MBA is based upon if it can be completed without trips to campus, and if the GMAT/GRE admissions requirement is omitted or waived. This Convenience Score attributes to 33% of the final ranking score.
1
SUNY Polytechnic Institute
College of Business Management
An online MBA with emphases in Accounting and Finance, Business Management, Health Informatics, Marketing Management, and Human Resource Management is provided by SUNY Polytechnic Institute's College of Business Management. The main purpose of this 100% online MBA is to prepare distance learners for upper-level management professions. The curriculum stresses the utilization of contemporary techniques to analyze, frame, and solve business problems that plague an organization's effectiveness. The program's diverse curriculum is grounded in evidence-based economic, management, accounting, and finance principles. The 48-credit hour degree incorporates the use of qualitative and quantitative analyses, robust experiential learning techniques, and design-thinking approaches. Students can pursue this top-shelf online MBA for less than $30,000 in tuition. And rest assured that the business school is one of the finest in the nation, which is obvious in its accreditation by the AACSB-International. A GMAT waiver is available to qualifying candidates who have attained the proper academic and professional work experience.
Affordability Score: 90.69
Convenience Score: 75.00
Reputation Score: 100.00
2
College of Business Administration

An online MBA with a focus in Strategic Management is provided at the College of Business Administration at Niagara University. The program designers at the business school truly prioritize business performance based on creative problem solving and analytics. This 100% online MBA has been designed to create an atmosphere of value for corporate employees as well as entrepreneurial and small business ventures. As the global economy continues to be a knowledge-based economic structure, this online MBA's strategic management focus will also provide distance learners with an edge in competing and thriving in the digital economy. Business school candidates lacking the GMAT or uninterested in reporting the placement scores they possess can apply for a GMAT waiver during the application process. Financial and Management Accounting, Strategic Supply Chain Management, Analysis of Quantitative Data, Economics for Managers, Organizational Development, Law & Business Ethics, Strategic Marketing, People in Organizations, and Creative Problem Solving are some of the 100% online courses students will be exposed to during this 33-credit hour degree.
Affordability Score: 89.65
Convenience Score: 75.00
Reputation Score: 100.00
3
St. Bonaventure University
School of Business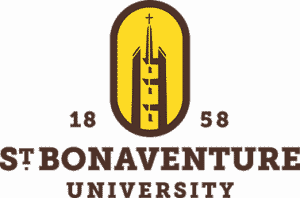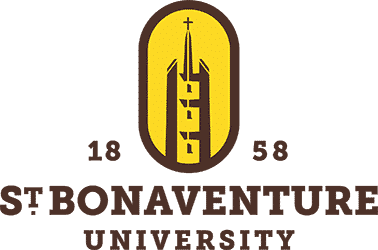 St. Bonaventure University offers an online MBA with specializations in Accounting, Marketing, Finance, and offered as a general business MBA at the School of Business. The 42-credit hour degree at St. Bonaventure is one of the costlier online MBAs in our ranking, at just over $30,000, but its value is clear in the excellent curriculum which is presented by the business school's seasoned staff. Financial Management, Accounting Practices and Analysis, Marketing Management, and Organizational Behavior are some of the core classes students will be exposed to in one of New York's finest online MBA programs. The School of Business at St. Bonaventure University is accredited by the illustrious AACSB-International. This allows program candidates to rest assured that the business school makes the grade in the areas of academic excellence and organizational transparency. All courses within the program's curriculum are delivered 100% online with no visits to the school's campus in Saint Bonaventure, New York required.
Affordability Score: 87.30
Convenience Score: 75.00
Reputation Score: 100.00
An online MBA is offered at the School of Business at SUNY New Paltz. Distance learners looking for an attractive tuition rate will be interested to know that this 36-credit hour degree is priced well below $25,000 in tuition expense. Part-time MBA students can complete all program requirements in just 24 months. Distance learners who have access to the school's campus in New Paltz, New York can also take some courses in the classroom, allowing them to graduate at an even faster rate. Online MBA students taking courses over the summer semester will enjoy abbreviated semesters, which only last five and a half weeks. The business school offers advising to all distance learners to ensure that students are taking courses in the proper sequence and meeting their academic goals throughout this excellent online MBA. SUNY New Paltz' business school is one of the few in the nation that enjoys business accreditation through the gold standard of accreditation, the AACSB-International. The university has been offering top-shelf education in the state of New York since 1828 and today maintains a student enrollment of 7,608.
Affordability Score: 100.00
Convenience Score: 50.00
Reputation Score: 100.00
SUNY Oswego's School of Business delivers one of the best online MBA programs in New York. The degree includes specializations in Health Services Administration and Public Accounting, or with a Nursing Home Administration advanced certificate. Students can also pursue this excellent online MBA as a general MBA with no specific concentration. This stellar online MBA offers students lacking an undergraduate degree the chance to take leveling courses to get brought up to speed with the academic demands of a business graduate degree. Students lacking the proper academic experience may need to take up to 21-credit hours of foundational courses. Otherwise, this 100% online MBA is offered as a 36-credit hour program. There is a GMAT requirement during the acceptance process, and the admissions office is looking for a score of at least 500. With a tuition rate of well under $25,000, this online MBA is tied with just one other degree in this ranking for being the most affordable program. The AACSB-International grants the School of Business at SUNY Oswego its excellent business accreditation.
Affordability Score: 100.00
Convenience Score: 50.00
Reputation Score: 100.00
What are the Leading Industries of New York State?
The state of New York is interesting compared to most states in the U.S. As the economy and workforce in New York determine the fiscal health of the state, they at the same time help to determine other states' performance and the global perspective as a whole. It comes at no surprise that the state of New York is the largest regional and municipal economy in the nation. According to Forbes, New York leads the way and sets the tone in the areas of art, media, technology, fashion, and global commerce. It is truly the "City that Never Sleeps" and is a cultural melting pot with over 800 languages spoken in New York. Here is a short list of some of the industries that drive the state.
New York has a large Financial Services Industry
The world of finance continues to grow as the world shrinks through e-commerce and an always-advancing global economy. Organizations need financial services to stay fiscally viable and in order to grow and develop in new markets. Financial service managers work with teams within an organization to meet the goals of a corporation. New York has many organizations like these which need properly trained financial service managers.
New York has a large Retail Trade Industry
Importing and exporting in New York have always been a priority for the state as shipping has a long history there. Retailers may have traditional brick and mortar buildings, or they may do marketing and sales through the internet. Retail trade continues to be a big business and is led by business leaders with a knack for global industry. Global business is a huge priority for degrees like the online MBA with a global focus. Online MBA students are exposed to business practices that are taking place all over the world. Many of these programs offer the graduate student the chance to travel and see how the rest of the world does business in places like Asia, Russia, and Europe.
New York has a large Health Care Services Industry
Health Care has always been and will continue to be a growing segment in New York and across the globe. With technologies always advancing, and the need for quality health care being something that all people require, a career as a health care manager is one that is as rewarding as it is lucrative. Business schools in New York offer some excellent degrees like the online MBA with an emphasis in health care for just these reasons.
New York has a large Educational Services Industry
The educational services of New York have recently been reported as providing nearly 900,000 jobs in education when looking at the private and public sectors. The majority of professions within this industry includes secondary level educators, yet it also includes collegiate faculty. With hundreds of colleges and universities in New York, the state boasts some of the most high-profile and most popular intuitions of higher education than many other states. Columbia, New York University, and Barnard College are just a few of these respected schools which educators would like to work for. Business professionals interested in becoming educators will often match a degree like the online MBA with a future PhD and spend years training graduate students for business.