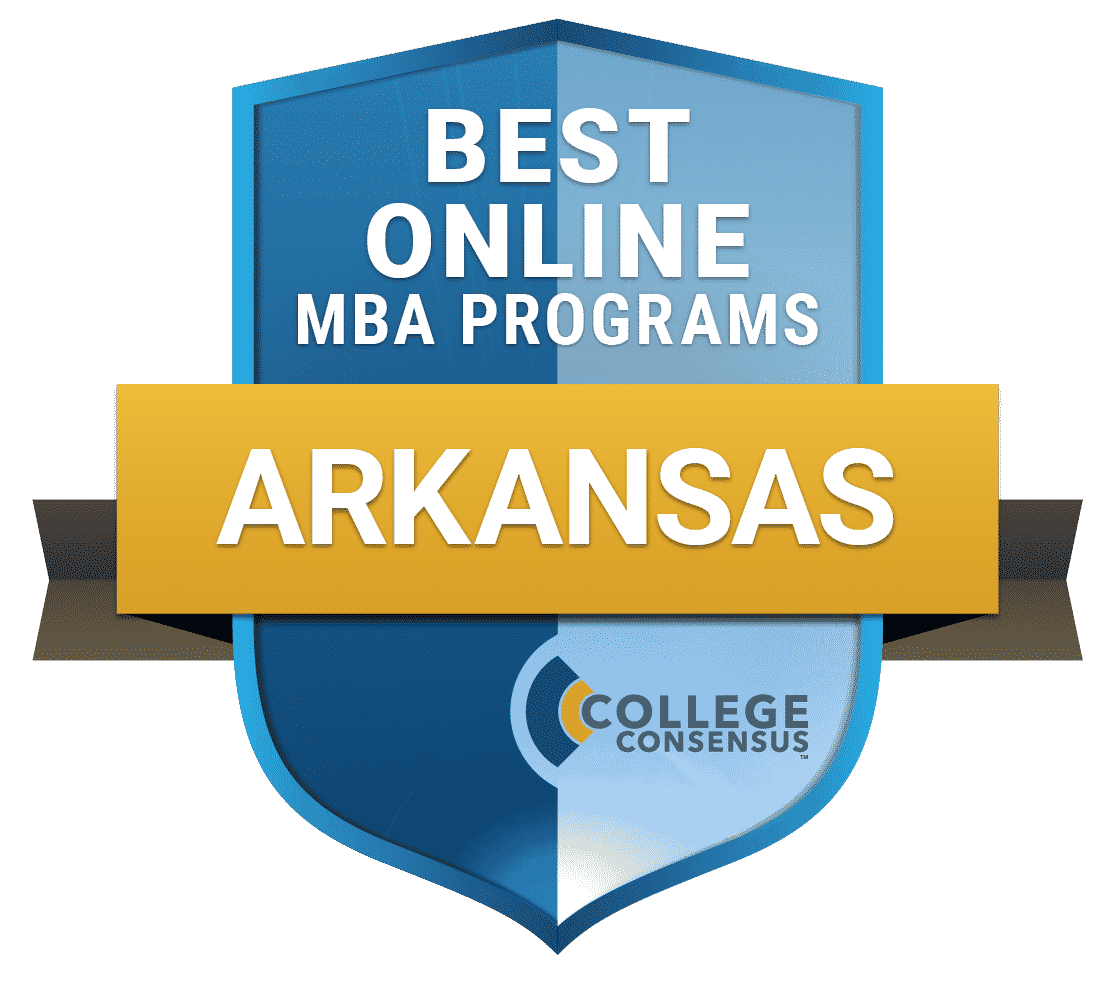 The best online MBA programs in Arkansas have lots to offer the distance learner. A degree like the online MBA prepares working professionals for fruitful careers in business by providing a solid foundational business education and wonderful networking opportunities for students.
The State
Arkansas is the birth state of the former state governor and President of the United States, Bill Clinton. Iconic country musician, Johnny Cash was also born in Arkansas, and this state is where successful entrepreneur and businessman Sam Walton headquartered the Walmart empire. Geographically, the state also contains 10,000 miles of rivers and streams and over 500,000 acres of lakes, so boating and water sports are popular there. Arkansas also contains 50 state parks, two and a half million acres spread among seven national forests, and six national park sites.
The Online MBA
Some of Arkansas' most well-known universities were established in the late 1800s, but those schools are anything but antiquated as some now offer cutting edge online MBA degrees that will help shape tomorrow's business leaders.
The cost of tuition is often a factor that graduate students care a great deal for. Some graduate degrees can include tuition rates of $100,000 or more, and this can be a problem for working professionals who are still currently paying off undergraduate degrees. Nearly 45 million Americans are currently saddled with student loan debt that totals $1.47 trillion. An affordable online MBA offered in the state of Arkansas would be a welcomed reality for business graduate students.
This ranking of the very best online MBA programs in Arkansas features four programs which offer stellar programs for less than $10,000 in base tuition. These programs also provide an excellent curriculum and the reputation for academic excellence guaranteed by a business accreditation through the AACSB. Students looking for the added convenience of a GMAT waiver will find that in several of these programs. Whether you reside in Arkansas or not, these top online MBA programs Arkansas are worth taking note of.
Methodology
To find the best Online MBA programs in Arkansas, we researched over 570 online MBA programs from across the country. Once isolating the programs within the state of Arkansas, we ranked them based upon their national reputation, affordability, and overall convenience.
Reputation
Data was collected from leading national MBA ranking sources: Bloomberg Businessweek, US News and World Report, and The Economist. These rankings were evaluated and scores for each online MBA were averaged to find a balanced reputation consensus. This averaged data was placed on a 100-point scale for the Reputation Score, and attributes to 33% of the final ranking score.
Affordability
All tuition data is taken directly from each university website. The base tuition for the complete online MBA degree was collected, but this figure does not include fees, books, or lodging. To find the Affordability Score, this base tuition is placed on a 100-point scale and then inverted. This score attributes to 33% of the final ranking score.
Convenience
The MBA's convenience is based upon if it can be completed 100% online and if the GMAT/GRE requirement is waived or omitted during the admission process. Each MBA has an online format score and GMAT score that is averaged to make the Convenience Score, which attributes to 33% of the final ranking score.

Who are the Biggest Employers Currently in the State of Arkansas?
The state of Arkansas has a lot going for it. Geographically, Arkansas is full of mountains, lakes, rivers and is home to Hot Springs National Park. The state became the 25th state to join the United States in 1836, and today it has its advantages as well as challenges to overcome. While U.S. News reports that the state struggles in the areas of health care and infrastructure, Arkansas thrives in the areas of fiscal stability and natural environment. Below are three of the top employing agencies that are thriving in Arkansas and help account for many jobs available in the state.
Arkansas State Government Employs Over 60,000 Workers
The state government realm in Arkansas includes everything from law and law enforcement to program coordinators and everything in between. The state government is an important part of any state's leadership, and as programs are created to help people in many ways, and program specialists and coordinators make sure they all run smoothly. Many of Arkansas' most successful government employees have received some type of business management or leadership training, like the online MBA. This degree is a business graduate program designed to train working professionals in the areas of finance, management, decision-making, and accounting.
Walmart Inc. Employs Over 50,000 Workers
Many are familiar enough with Walmart to know that the corporate store giant was founded by Sam Walton. The first Walmart opened its doors in 1962 in the city of Rogers, Arkansas. Today, Walmart is run by company President Judith McKenna and employs over one million workers worldwide. In addition to retail stores in the state of Arkansas, Walmart maintains distribution and corporate employees in Arkansas.
Tyson Foods Inc. Employs Over 22,000 Workers
Tyson Foods is the namesake of John W. Tyson who moved his family to Springdale, Arkansas in 1931 in hopes of creating opportunities in business. He began delivering chickens to market in the Midwest, and today the company is the third-largest employer of Arkansas residents in the state.
Where Can I Find the Best Online MBAs in the State of Arkansas?
While the state of Arkansas has many opportunities in business, with the founding of such successful companies as Tyson Foods and Walmart, the establishing of excellent universities also means Arkansas currently provides some top-notch online MBA programs for business professionals.
The question of the best programs available mainly depends on each person's priorities in a graduate program. Some prospective students will research the most prominent and respected universities in the nation, hoping that a good MBA brand will help create an impact on job recruiters. Others might prioritize accessibility and convenience in order to balance current home, personal, and professional responsibilities. These students look for ways to cut down on accessory time and costs, like traveling, time out of work, and test prep. While there are other students that hold their highest priority to the cost of a program, looking for the most affordable options. With all three of these in mind, Arkansas state has multiple great options for incoming online MBA students.
Arkansas State University got its start in 1909 and today stands as one of the oldest and largest institutions of higher learning in the state. The university's College of Business delivers an attractively priced 33-credit hour MBA program that features no residencies so all coursework can be done 100% online.  And with a base tuition rate of less than $8,500, Southern Arkansas University's 100% online MBA degree is an incredible value for the business graduate student seeking a program in Arkansas. This 30-credit hour program also benefits from the David F. Rankin College of Business' accreditation through the AACSB-International.
Without sacrificing affordability for reputation, or the other way around, Arkansas houses top business schools with accessible and convenient online MBA programs for the working professional.
Related Resources:
Best No-GMAT Online MBA Programs
Fastest Online MBA Programs
Best 1-Year Online MBA Programs