A Doctor of Business Administration (DBA) degree exists as a practice-based program of study that includes research and development of business principles and practices. Doctoral students often pursue this degree to learn how to respond to the many challenges in business. The DBA degree stands as one of the highest levels of education in business administration.
The Nation's Best DBA Degrees
The number of professionals getting an MBA has rapidly increased in recent years as business schools heavily market the degree. There is a widespread belief that an MBA qualifies a worker for management and promotions. But because of the volume of MBA grads in the business world today, pursuing a DBA may well be the equivalent of achieving an MBA two decades ago. Today, business leaders need to learn much more than they had to in the past to have a working understanding of what's happening in regional and global business. DBA programs are well-suited to give them the big picture viewpoint of business while also showing how to put newfound knowledge into practice in innovative ways.
Methodology
This is the College Consensus ranking of the 2021 best DBA degrees. While many programs in this list are offered part-time, and some including a small online component, most of the curriculum happens face-to-face. The ranking list is a consensus ranking, meaning it was constructed by combining information from four leading ranking systems: Bloomberg Businessweek, U.S. News and World Report, CEO Magazine, and Forbes. Each ranking was converted to a score on a 100-point scale. Then all scores were weighted equally and averaged to reveal a Consensus Score. In the event of a scoring tie, the DBA base tuition was used as the tie-breaker.
1
Washington University in St. Louis
Olin Business School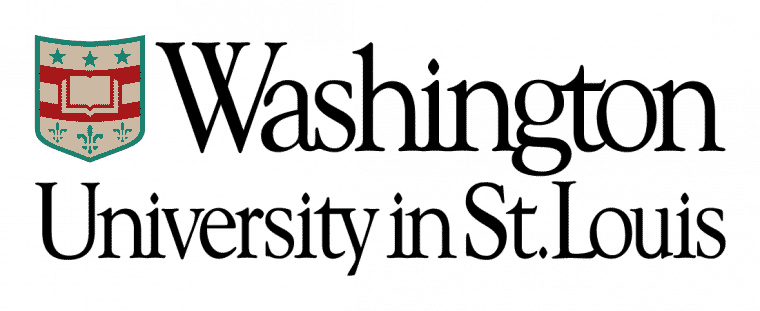 Washington University in St. Louis provides an excellent DBA through the Olin Business School. This degree program offers doctoral students a collaborative atmosphere focused on industry-relevant applied research in Marketing, Operations, Manufacturing Management, and Finance. This advanced graduate degree crosses traditional boundaries and provides students with the opportunity, under Washington University instructors' guidance, for structured course study and focused independent scholarly research and reading on critical issues relating to business. Olin's DBA degree is a 72-credit-hour doctoral program designed for individuals with serious interests in finance and marketing research who desire to pursue graduate study either on a part or full-time basis. This Doctor in Business Administration is an advanced degree that differs from a traditional Ph.D. and goes beyond the fundamental foundation of a master's to develop the needed skills to conduct applied research. This DBA at Washington University in St. Louis is sure to provide business leaders with the leadership training they need.
2
Warrington College of Business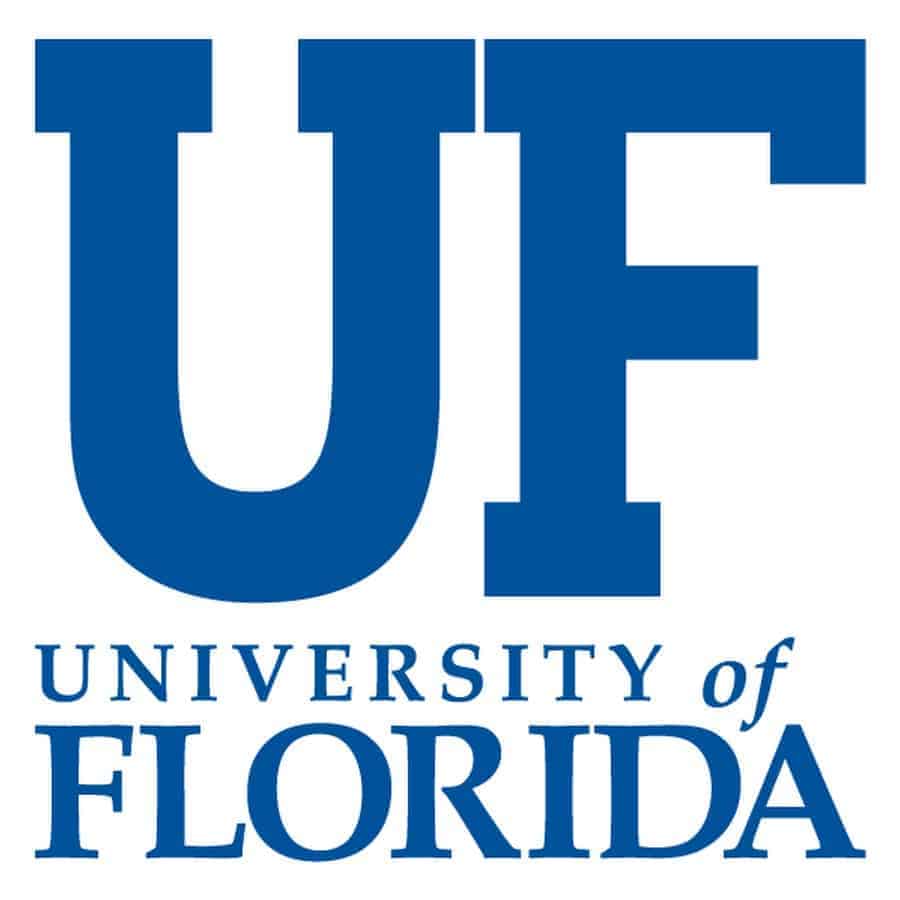 The University of Florida delivers one of the country's best DBA degrees at the Warrington College of Business. This on-campus program is featured as a track under the business school's Ph.D. degree. It is a professional doctorate purposed to integrate business leadership theory and practice with the context of current problems faced by the business world. UF's DBA program will help doctoral students develop proficiency in applied research by honing their analytical and methodological skills. The perfect candidate for this program is one with at least ten years of management experience who wants to keep working in her current position while pursuing the degree. Students within the program graduate in three years and enter the program with a master's degree. Applied theory is a significant focus for this high-powered DBA. With two weekend residencies each term, the UF DBA allows students to maintain their professional and personal responsibilities. Students can expect to meet like-minded professionals who average over 15 years of management experience from diverse backgrounds. Working executives will thrive within this stellar program.
3
University of Wisconsin-Whitewater
College of Business and Economics

The College of Business and Economics at the University of Wisconsin-Whitewater offers a DBA. This on-campus program has been designed to be both practical and challenging. Those accepted should expect a rewarding yet rigorous learning experience that will aptly prepare them to solve real-world business issues. The award-winning curriculum focuses on the most up-to-date academic and professional knowledge regarding crucial business sectors. DBA candidates learn about cutting edge tools and techniques that can help them solve the organizational issues posed directly by the students experiencing the struggles in their workplaces. The three-year program's primary goal is to enable DBA students to become apt scholarly researchers to find practical solutions to advanced business issues. In contrast to perceived solutions based on limited or no evidence, academic research encourages DBA students to review previously published work on the topic and propose solutions based on an analysis of the work, along with data related to the subject. It is clear to see how this high-tuned DBA is one of the nation's best.
4
University of North Carolina at Charlotte
Belk College of Business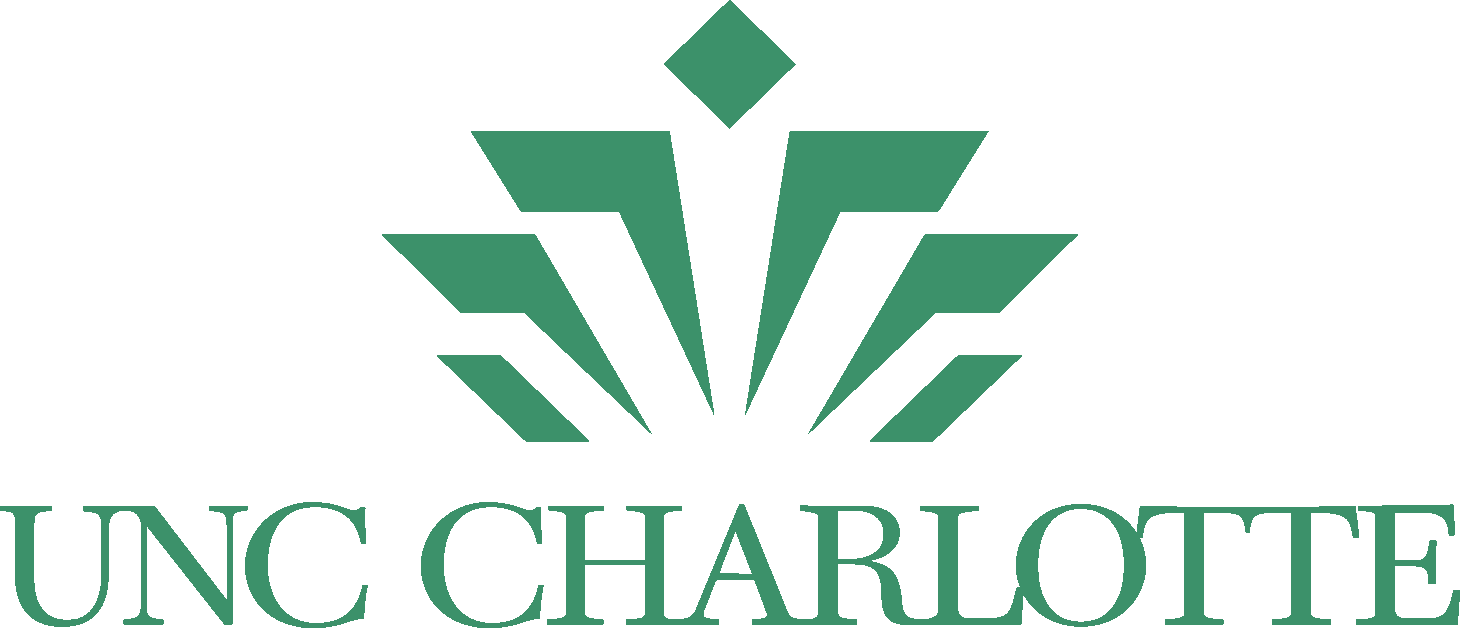 A DBA is featured at the University of North Carolina at Charlotte's Belk College of Business. This program gives students the chance to distinguish themselves among an elite group of businesspeople. Belk offers the first DBA program in the Carolinas. The UNC Charlotte DBA is a launchpad for careers in a professorship at a business school, management, or consulting. This three-year, face-to-face degree program lets on-campus students study in Charlotte one weekend a month while networking with other business professionals in one of the most dynamic and fastest-growing business centers in the nation. The University of North Carolina at Charlotte's DBA is not just a bullet point on a resume; it's a lifetime achievement. Program benefits include a three-year completion time and classes that meet over one long weekend each month in North Carolina. Today, this program exists as the only AACSB-accredited DBA program in both North and South Carolina. Program requirements for this degree include completing a master's degree, five to ten years of professional work experience, and the motivation and drive to achieve this excellent program. Give this degree a second look if you desire the best in what a DBA can offer.
5
Jack Welch College of Business & Technology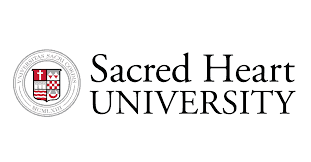 The Jack Welch College of Business & Technology within Sacred Heart University provides an exemplary DBA. Doctoral students will advance their career opportunities and enhance their decision-making, management, and leadership skills within SHU's low-residency, three-year DBA Finance degree. Students can continue working full-time as they earn their degrees. In this pioneering program, doctoral students will continue to explore their passions, advance their career trajectory, and build their problem solving and communication skills. This on-campus program is designed to allow professionals to continue working their full-time jobs as they earn your degree. Students who earn their Finance-focused Doctor of Business Administration at Sacred Heart complete in-depth coursework covering extensive mathematical modeling and quantitative methods, global financial institutions and markets, and advanced risk management. Program designers offer a degree that allows learners to acquire advanced knowledge in finance and acquire research skills to conduct independent, complex financial projects. This incredible DBA is a crucial asset for anyone looking for top-notch business training.
6
Davis College of Business
One of the nation's best DBA degrees is available at the Davis College of Business at Jacksonville University. This program is ideal for aspiring collegiate instructors, C-level executives, business consultants, and policymakers. The Davis College of Business appreciates applicants' real-world experience, so it waives the GMAT/GRE requirement. This AACSB-accredited JU DBA has been recognized by CEO magazine in its 2020 Global rankings as a premier DBA worldwide. It stands today as the only AACSB Accredited DBA degree in Northeast Florida. The Davis College of Business now offers a Post-Baccalaureate to DBA option, which features a viable accelerated DBA pathway for baccalaureate-prepared business professionals. All students complete a 12-credit emphasis in either Marketing, Accounting/Finance, or Management. Any prerequisites in business are deemed necessary during the one to two semesters before starting the program's doctoral portion. This 75-credit program includes a focus option and a research paper that covers Management or Accounting. Jacksonville's DBA is a top-notch degree worth considering.
7
J. Mack Robinson College of Business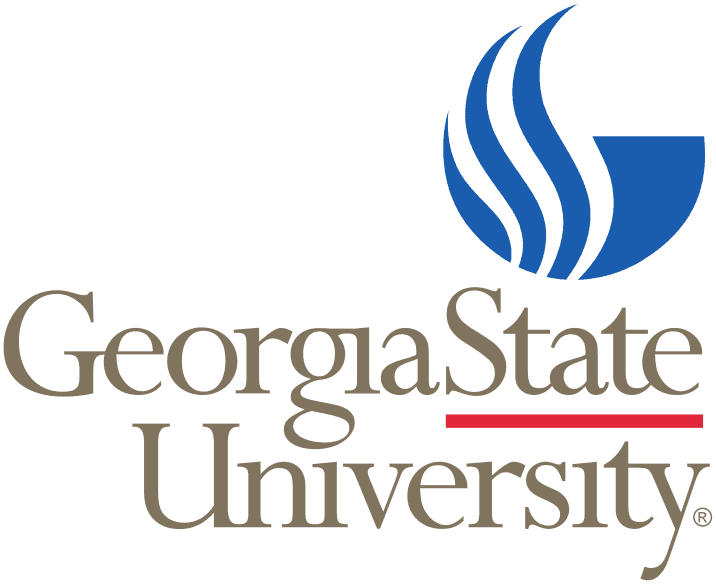 A DBA is offered at Georgia State University's J. Mack Robinson College of Business. This three-year, cohort-based, part-time doctoral program is designed explicitly for senior-level decision-makers. Executives graduating from this program are capable of applying research methodology and business theory to practical issues. They develop new perspectives on leadership, global change, and problem-solving. GSU graduates have their careers transformed in this rigorous and intellectually stimulating process. DBA students can expect to grow as professionals through engaged scholarship and lead through evidence-based management practices. This three-year degree consists of six semesters and two dozen residencies that run Thursday through Saturday. Knowledge dissemination and institutional research are integrated into ongoing research coordination every semester. Ad-hoc presentations and seminars are organized involving instructors, students, faculty, and guest speakers. During the program's second and third semesters, DBA students participate in research projects in small groups of two to three people, under the facilitation of a senior researcher. This program is one of the best DBA degrees in the nation.
8
Crummer Graduate School of Business
A DBA is currently available at the Crummer Graduate School of Business at Rollins College. This degree is the first AACSB-accredited program of its kind in Florida. Crummer's Executive DBA is designed for executives who have already attained an MBA or equivalent degree who want to develop as thought leaders and contribute to an organization's success at a significantly higher level than that allowed by an MBA. Rollins' EDBA gives students an impetus for career advancement and a head start for professional and personal transformation. Each course is taught by top instructors who have real-world experience. The engaged scholarship model is practiced with topics presented at the intersection of contemporary business practice and time-tested theory. DBA students work with faculty advisors for the duration of the three-year program. This educational experience culminates with a dissertation that lasts a year. No GMAT is required for this program. EDBA students meet for class once a month on campus throughout this stellar DBA. Do not pass on this excellent program.
9
Louisiana Tech University
College of Business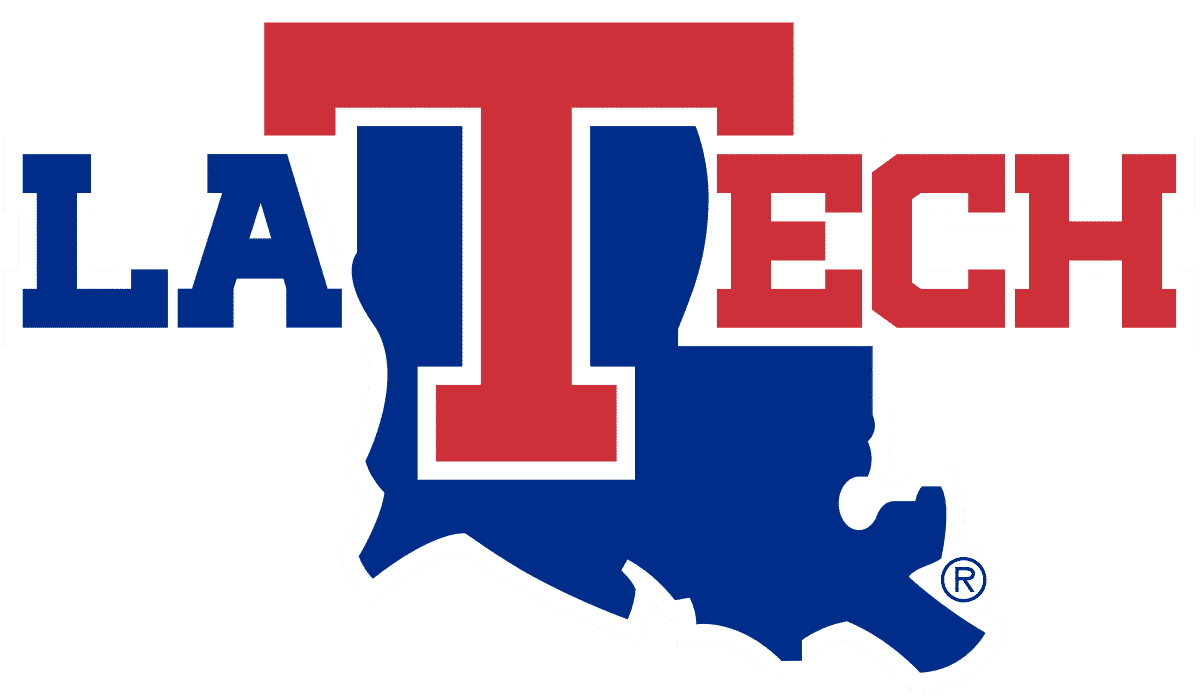 The College of Business at Louisiana Tech University offers a DBA. This full-time, in-residence program of study prepares graduate students for careers in schools and colleges of business that emphasize outstanding research and teaching relevant to public and private organizations. Areas of study include Management, Accounting, Finance, Computer Information Systems, and Marketing. Not all specializations are available to program applicants at all times. Each cohort consists of up to only four students to build camaraderie within the cohort and allow DBA students to support each other through the education process. Currently, this DBA program at Louisiana Tech is not accepting students in accounting or finance concentrations. The on-campus program's curriculum is designed to meet four learning goals: graduates will possess the skills needed to become effective teachers, communication skills to succeed in academic positions, tools required to be proficient in conducting and conceptualizing original research, and understand leading edge theory and the methods utilized in their field. This DBA is the perfect choice for a graduate student ready to reach new heights in business.
10
Arthur J. Kania School of Management

The University of Scranton provides a DBA through the Arthur J. Kania School of Management. This Doctor of Business Administration is a rigorous research program designed to equip experienced professionals with the credentials and advanced skills they will need to secure and succeed in full-time, tenure-track staff positions at accredited institutions. The AACSB named this DBA program among best practices in Innovations and Best Practices in the United States, Canada, and Latin America. Only 43 colleges from two continents were included in this publication highlighting the impactful ways AACSB-accredited schools redefine business education. The degree's curriculum has been designed to incorporate the guidelines and recommendations for executive doctorate programs outlined by the Pathways Commission and the AACSB. Student knowledge and skills are driven in three phases: foundational knowledge and skills, intermediate/advanced knowledge and skills, and dissertation development and execution. Scranton's program is an excellent option for doctoral students looking for solid business training in one of the nation's best DBA degrees.
A Doctor of Business Administration (DBA) degree is one of the highest degrees available to those in business management. There are many excellent reasons to pursue a DBA. Here are some of the top questions to consider when looking into this business degree.
Will a DBA Help Me Stand out from the Pack of MBAs?
While the MBA has grown to become one of the most popular programs for business leaders and managers, a DBA shows employers that you are willing to go the extra mile in preparing for a leadership position. DBA programs are expected or required for many of the top C-level positions to which many aspire. Chief officer positions and, in larger organizations, vice president positions just beneath the c-suite, will be reserved for professionals who have acquired a DBA. A Doctor of Business Administration degree prepares professionals to lead in business, nonprofit, government, education, and healthcare industries. Students receive a thorough understanding of these sectors' issues and get trained in the practical skills required to meet challenges head-on.
Will a DBA Teach the most Advanced Skills and Techniques for Leading Businesses and Organizations?
Employers are likely to select a DBA graduate over an MBA because of the more advanced training and knowledge gained with the doctoral degree. DBA coursework has high expectations for achievement and is known for being rigorous. The significant difference between DBA programs and PhDs is that a Doctor of Business Administration offers hands-on, practical training instead of emphasizing theories and book knowledge. PhDs often work as professors and researchers rather than applying the knowledge gained by working for businesses directly.
Does a DBA Command a Higher Salary?
Hiring organizations understand that advanced degrees come with higher salary expectations because of the increased value degree-bearers bring into the enterprise. Six-figure salaries are typical in larger corporations. Even smaller companies pay more for a DBA degree holder than a professional with a lower degree.
Will a DBA Challenge Professionals to Continue to Grow?
Ongoing academic and professional growth is needed for success in today's business world. Pursuing a DBA is an excellent way to spur that growth. Professors and fellow students will form a collaborative community. Business schools that utilize cohort programs help enrolled students make the best use of resources in their learning.
Will a Doctor of Business Administration Open the Door to Multiple Career Paths?
DBA degrees offer a breadth of experience and knowledge that few in other business programs can claim. Even doctoral students wanting to pursue research or academia instead of hands-on application of their skills in a business or enterprise setting will be well-prepared for those career paths. Some of the nation's best professors and researchers incorporate the practical and applicable skills in complex business environments into their lessons or research methodology with excellent educational results.
A degree like the DBA has so much going for it. It is no wonder that this business program is a sought-after resume component for many professionals in business.