What Are Information Systems?
Those not actively involved in developing computer programs, information and data technology, and systems have a tendency to think Information Systems (IS) and Information Technology (IT) are much the same things. Of course, those who work with advanced computer technology know that's not the case.
Information Technology is the design and use of data with an information system. Information Systems, however, combines hardware, software, and networks to gather data that can be used to manage businesses and organizations.
Information Systems are typically classified in four categories:
Operations Support Systems (OSS) – a combination of an IT system and/or a group of computer programs to manage, analyze, and control computer data
Management Information Systems (MIS) – compiles data from various sources into a logical, readable format to assist in analyzing operations
Decision Support Systems (DSS) – using a computer program DSS cycles through large amounts of data and presents understandable information used in organizational decision making
Executive Information Systems – a type of MIS that collects internal and external data information for executives or senior managers to make strategic decisions
Job Growth
BLS job projections for careers in Information Systems are much faster than the national average for all occupations at 16% between 2021-2031. This job growth is influenced as more people retire from the workforce or employees move to other careers. These factors and new technology will assure the continued job growth in Information Systems careers.
Salaries
Salaries for Information Systems are commensurate with the 16% job growth. In 2021, the Bureau of Labor Statistics reported the median salary for computer and information systems managers at $159k annually. Compensation estimates are based on your job, where you live, and where you work. You can influence your overall compensation by gaining special skills, experience, and specific certifications.
Online wage and employment services, like PayScale, Zippia, Indeed, etc., collect salary data from across the country using salary surveys, Human Resources information, and employment listings.
| | |
| --- | --- |
| BLS | $160k-$166k |
| ZipRecruiter | $84k-$150k |
| Zippia | $76k-$124k |
These figures don't include other compensation. You'll probably also receive benefits in bonuses, paid vacation and sick leave, retirement plans, childcare, health insurance, educational assistance, etc.
Careers
Technology careers offer a solid ROI, which appears to be expected well into the future with emerging technologies and services. The Education Data Initiative, using data from the National Center for Educational Statistics (NCES), estimates graduate tuition in 2020-21 to range from roughly $30,000-$62,000. Of course, costs will vary from school to school, public or private, etc.
Below's a sampling of careers and estimated salaries for MS-prepared Information Systems graduates:
| | |
| --- | --- |
| Management Analyst $93k-$124k | Information Security Analyst $75k-$145k |
| Systems Administrator $83k-$157k | Application Developer $81k-$104k |
| Web Developer $54k – $100k | Business Intelligence Analyst – $68k – $115k |
| Information Systems Manager $91k-$163k | Director of Information Systems- $174k-$217k |
| Information Systems Security Director $163k-$201k | |
Technology jobs are routinely listed in U.S. News and World Report's "Best Jobs in America," with Database Administrator, IT Manager, Information Security Analyst, Computer Programmer, Computer Systems Analyst, Web Developer, and others ranking in the top 10 of the ranking.
The technology field enjoyed a low unemployment rate that remained steady in 2022 at 1.8%, while the national average was 3.5%. Technology jobs are strongest (30%) in emerging tech fields such as cybersecurity, artificial intelligence, IT services, data processing, search engines, and hosting platforms, according to the Computing Technology Industry Association (CompTIA).
What Classes Will You Study?
Information Systems graduate programs usually require 30-36 credit hours for completion. Coursework in areas such as computer science, network engineering and security, communications, and telecommunications are frequent subjects in MS in Information Systems programs.
You may also find programs with a range of IS specializations in business analytics, applications, cybersecurity, data management, business analytics, etc. Other concentrations may include studies in application development, cybersecurity management, data analytics, and more.
Class topics classes may involve core courses, required classes, and electives:
| | |
| --- | --- |
| Business Database | Operating Systems |
| IS Function | Business Analytics |
| Telecommunications | Project Management |
| Security Management | Artificial Intelligence |
| Algorithms | Business Basics |
| Emerging Technology | Applied Information Systems Architecture |
Research, Thesis, and Capstone Projects
Just like its on-campus counterpart, online graduate programs offer research opportunities.
You'll find non-thesis and thesis options. Perhaps, you're interested in the research and development of Information Systems. In that case, you'll be able to find online programs that can place you with a faculty doing research in various IT subjects.
If you choose the thesis track, you'll be able to identify an abundance of research topics in health information management, disaster preparedness, business processes, blockchain survey, supply chain management, etc.
In lieu of a thesis, your MS in Information System degree might require a culminating experience or Capstone Project. You'll identify a real-world system issue and demonstrate your mastery of IS in presenting solutions to the situation.
Why Earn Your Degree Online?
It may seem obvious but here are some positives to earning your graduate degree online.
Earning a graduate degree on your schedule is probably the most appreciated factor of an online degree. Schools offer courses in synchronous and asynchronous formats. Blending these two formats will allow you to study at a convenient time and, at times, interact with other students and the professor.
The curriculum offered online is often accelerated. Accelerated courses, as you can imagine, result in shorter terms allowing you to move through and complete your degree faster. There are other benefits to accelerated online studies.
Not only does less time in school mean the sooner you earn your degree, but you'll also save money as you advance your career. Besides saving on tuition, you'll also be exempt from joining a meal plan, paying transportation and parking costs, and housing.
An understated advantage of earning a master's or continuing your education is how your manager or employer will view your enrollment. Earning an online degree that relates directly to your job will demonstrate your commitment to your work and interest in advancing in your career.
A Brief History of Distance Education
Distance education dates to the late 19th century when schools would mail lessons (sometimes delivered by Pony Express) to students in areas that didn't provide access to a school. The process was cumbersome and time-consuming.
Computer technology advances the accessibility of personal computers; network development helped make distance education possible. In the early days of online education in the 1990s, some less-than-reputable degrees developed as money-making schemes and fairly useless degrees.
The U.S. Department of Education stepped in and established guidelines for online courses and required regional or national accreditation for degrees. To protect students, new regulations were applied to for-profit colleges and universities.
Today, there are over 2500 colleges and universities offering an estimated 40,367 online programs offered full-time and part-time. You can earn an associate, bachelor, master, doctorate, and/or certificate online.
The world changed in 2020 when the global Covid-19 pandemic uprooted the status quo. Public schools, colleges, and universities, as well as businesses and organizations, were pushed to up their online game to minimize disruption. Shifting to online programs allowed schools to help students continue their degree studies.
Online degree programs dramatically impact your degree and college options. An online program that's a member of the National Council for State Authorization Reciprocity Agreements (NC-SARA) will greatly expand your ability to enroll in out-of-state schools that may have been out of reach before.
Accreditation
The most reputable online programs will hold program and/or institutional accreditation. Accreditation is your assurance the program has been reviewed by a DOE-approved agency or industry's professional organizations. Program accreditation indicates the degree provides the standards for professionals and prepares you to sit for certification and licensure exams if required.
Institutional Accreditation
Institutions should, at minimum, hold regional accreditation. This accreditation proves that the program meets quality standards and is approved by the Department of Education or the Council for Higher Education Accreditation (CHEA). DOE and CHEA authorize accrediting agencies such as the Higher Learning Commission (HLC), Middle States Commission on Higher Education (MSCHE), and Southern Association of Colleges and Schools Commission on Colleges (SACSCOC). Simply put, accreditation guarantees you the institution and program you enroll in are qualified to award online degrees.
Programmatic Accreditation
Graduate programs will often be accredited by an industry and professional accrediting agency. The purpose of this accreditation is to insure the program will train you sufficiently to enter the profession.
The Accreditation Board for Engineering and Technology (ABET) is the leading accreditation agency for Information Systems as well as:
Information Technology
Computer Engineering
Software Engineering
Cybersecurity
Computer Science
Admissions
Admission for an online degree will be the same as for students attending in person.
You'll complete an online application (typically with an application fee), be asked to provide academic transcripts, and demonstrate you a specific GPA (usually a 3.0 minimum) for your bachelor's degree. You may be asked for 3-4 letters of recommendation, a personal statement, and a resume or curriculum vitae.
You'll want to complete the Free Application for Federal Student Aid (FAFSA®). Even though you may not think you're eligible, graduate programs sometimes have funds specifically for master's students. They often rely on the FAFSA® to help make their decisions, especially for need-based grants, scholarships, or other funds.
It used to be that you couldn't even think of applying for graduate school without taking the GRE/GMAT. Many colleges and universities have started to waive their requirements for the GRE/GMAT test scores. You'll want to check with your school of choice to see if the test scores are required, recommended, or accepted.
A short but important word about admission deadlines. Very often, university graduate admission may not be the same for your program. It's not unusual for you to be required to be admitted to the department before submitting a graduate school application.
You'll want to discuss admission deadlines and other topics with the program director. Not only will you be able to meet the required paperwork and deadlines, but you'll also be able to make a personal connection that will come in handy as you move through the degree. Online programs have made it easy to talk with the school through virtual conferences.
Financial Assistance
Graduate students don't qualify for federal student aid in the form of grants. While you may not qualify for financial aid or you don't want to take out a federal student loan, some schools will want you to file the Free Application for Federal Student Aid (FAFSA®). The FAFSA® is necessary if you want to apply for federal student loans. Your eligibility will be based on the FAFSA® calculations to determine your financial eligibility.
If you don't want to take out loans, you may want to see if your department offers any type of financial assistance. Be aware that some graduate programs will use the FAFSA® to determine your eligibility for need-based grants, industry-specific funds, or scholarships. As you go through the admission process, be sure to talk with the program director, admissions, or financial aid officers to determine available funds.
You'll want to touch base with your Human Resources Department to see if your benefits package includes educational assistance in the form of tuition assistance or tuition reimbursement. Businesses and companies are increasingly realizing that educational support is a significant part of employee satisfaction, advancement, and retention. Benefits will vary but could cover tuition, books, fees, or other charges.
Certification, Professional Associations and Licensure
Certifications
There are several certifications in Information Systems that can elevate your skill sets and highlight your abilities, and probably, increase your salary. If you're a new professional, certification in information systems can boost your career. You can earn general, specific, and vendor certifications.
General certification can be earned in
The Associate Computing Professional (ACP)
Project Management Professional (PMP®)
Information Systems Professional (ISP)
Specific certifications include:
Certified Information Systems Security Professional (CISSP)
Certified in Risk and Information Systems Control (CRISC)
Certified Information Systems Auditor (CISA)
Some of the vendor certifications:
Cisco Certified Networking Professional (CCNP) Routing & Switching
Cisco Certified Network Associate (CCNA)
Microsoft Certified Solutions Expert (MCSE)
Certified Management Accountant (CMA)
Certified Information Security Manager (CISM)
SharePoint 2010 Certification
Professional Associations
This profession has numerous organizations depending on your field of expertise or interests. Whether your concentration is in computer science and healthcare, data mining, web development, machine learning, or other specialization, there's probably going to be an organization for you. Here's a sampling:
Association for Information Systems (AIS) – an international association offering conferences, eLibrary, career services, networking and conferences
Association for Women in Computing – first organization for women in the field. Has worldwide and individual chapters. Provides mentoring, continuing education, and networking
Association of Information Technology Professionals (AITP) – provides CompTIA IT certifications and resources in cybersecurity and networking
Computer and Communications Industry Association (CCIA) – not-for-profit, international organization focused on improving access to communications and information
TechNet – especially for Senior Executives and Chief Executive Officers of the country's premier companies in IT, eCommerce, social media apps, etc. State and federal advocacy and lobbying efforts
Licensure
While no specific Information System licenses are required, you may need to be licensed if you work in a particular field, such as healthcare.
Ten Online Master's in Information Systems
Auburn University

Pick almost any college-ranking service, and chances are you'll find Auburn University recognized. The Harbert College of Business Master of Science in Information Systems (MSIS) online degree is a five-semester program. You'll work with an expert faculty advisor to customize your studies to fit with your professional goals. With only three required core courses, you'll select the rest of the 30-credit hour curriculum from a strong slate of electives. A bachelor's degree and 3.0 GPA is needed for admission, and for 2022-23, Auburn has waived the GRE for currently active military and for others who meet specific criteria.
Boston University
The goal of Boston University's online Master of Computer Information Systems is to prepare you for an IT leadership role. BU meets that goal by offering seven highly sought-after concentrations. Along with improving your skill sets in data mining processes, exploring real-world data sets, understanding metrics and web analytics, and more. You'll complete 40 credit hours for the degree, which can be finished in 18-24 months. The award-winning BU online programs are taught by 13 respected faculty. You also can skip the GRE/GMAT tests when you apply to this graduate program.
Colorado State University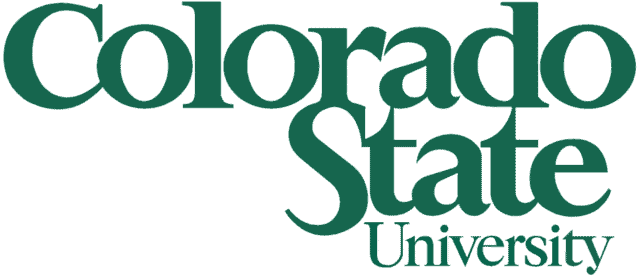 If you have 18 months to pursue your online Computer Information Systems master's degree, check out Colorado State University. CSU boasts a nearly 100% graduate placement in IT careers for its students. There are 33 hours in this curriculum, and the school will accept up to 12 graduate hours or prior coursework from an accredited school. CSU has an active support system for its online students, with career services and faculty available for academic advising and networking. The program has five entry points, and admission is open in the Fall, Winter, and Spring semesters. Along with a bachelor's degree from an accredited school, you'll need to submit GRE/GMAT test scores as part of the admission process.
Columbia University

If you're interested in how technical systems work together and finding solutions to make them more efficient, you'll want to explore Columbia University's multidisciplinary online Industrial Engineering degree. This degree has a Systems Engineering concentration that may suit your goals. You'll learn the skills of designing, managing, and operating complex systems. This is a 30-credit hour program that has 15 hours of core studies. You need an undergraduate degree in engineering, math, or a related field and a 3.0 GPA from an accredited school. Admission is offered on a rolling basis. You'll need to have GRE test scores for admission. Columbia University uses the Columbia Video Network (CVN) and has used it since 1986 to provide distance learning opportunities.
Dakota State University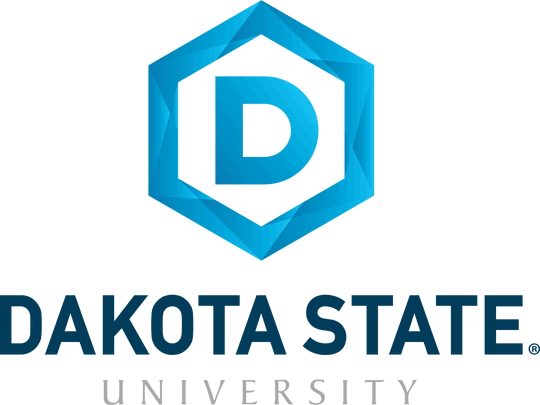 Dakota State University has come a long way since it opened in 1881 in the Dakota Territory. A small but ambitious school today, DSU offers seven graduate programs, such as its online Masters of Science in Information Sciences (MSIS). U.S. News and World Report ranks DSU's online master's in Computer Technology Programs at #36 in its Best Online Programs for 2022-23. With this program, you'll train to adapt to the rapidly changing technology world, use of evolving software, manage applications, and more. A 30-credit hour program, the curriculum is a mix of the technical basis of computer science with business applications and concepts.
Drexel University

Philadelphia's Drexel University (est. 1891) has offered some of the most recognizable online programs in the country. The Master's in Information Systems is ranked #18 in U.S. News and World Report's Best Online MS Program in Computer Information Tech programs. This program requires 45 credit hours and is offered in four 10-week quarters each year. Drexel University accepts up to 9 accepted credit hours towards this program. The curriculum blends technical, organizational, and business components of information systems. Among the admission requirements is a bachelor's degree with a 3.0 GPA. You don't need to provide GRE scores.
Johns Hopkins University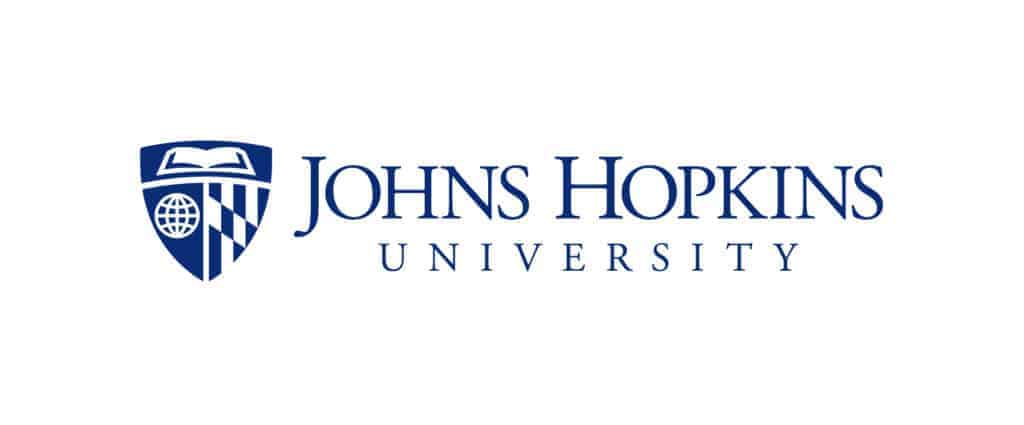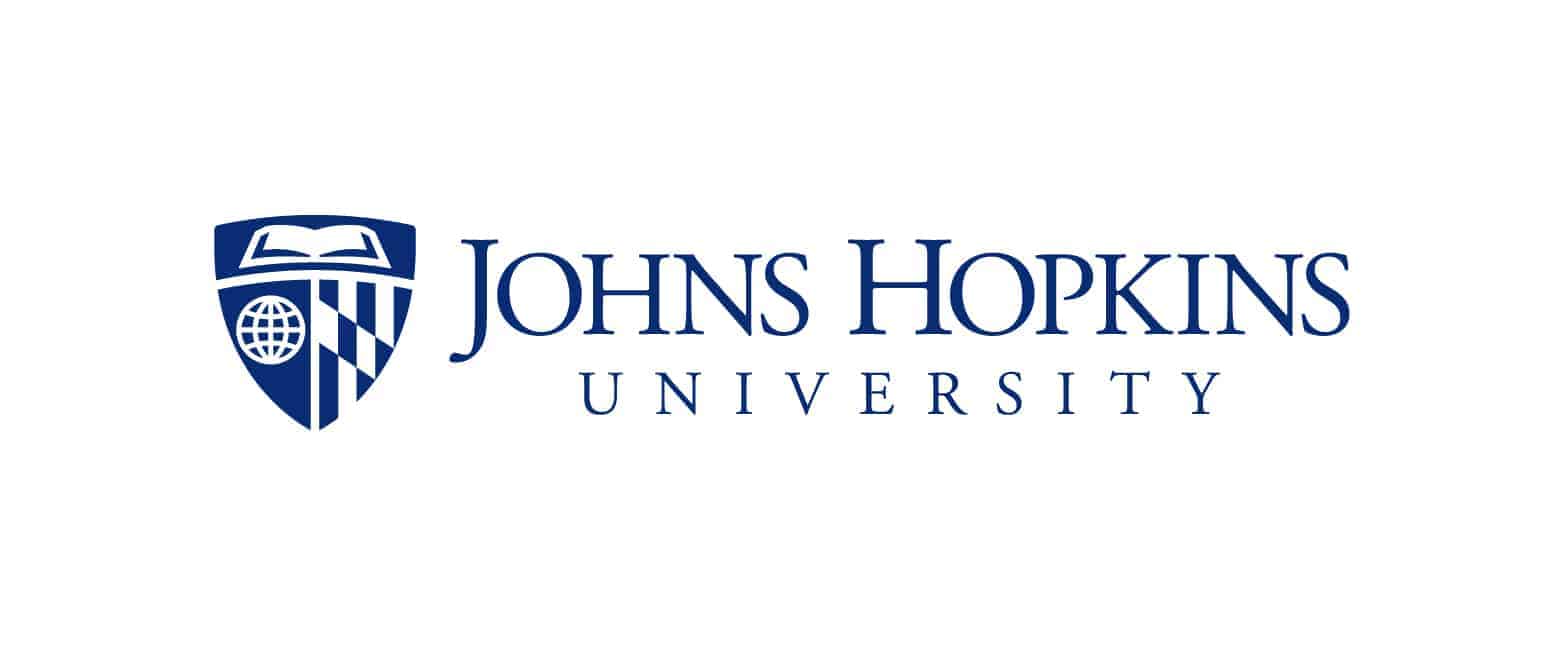 Here's a part-time, online MS in Information Systems Engineering from one of the nation's premier private universities. Offered through the Whiting School of engineering, this program requires you to choose from several tracks, including computer science, data science, electrical and computer engineering, etc. You'll need an undergraduate degree with at least a 3.0 GPA, provide academic transcripts, etc., for admission. Forbes ranked Johns Hopkins in its top 20 in its Top Colleges in 2022. JHU has offered online degrees since 2001 and holds program accreditation from the Engineering Accreditation Commission (EAC) of ABET.
Missouri University of Science and Technology
Provided through the Global Learning Distance Education division, you can earn an online Master of Science in System Engineering. The coursework includes studies in theories as well as applications of system engineering. You can choose from a non-thesis and thesis option (30-36 hours, respectively). This interdisciplinary degree applies to various careers, including communications, computer software or hardware, commercial systems, and more. As part of the program, and at no additional charge, you can also earn professional certificates in areas of emphasis such as project management, computational intelligence engineering, engineering management, and more.
New Jersey Institute of Technology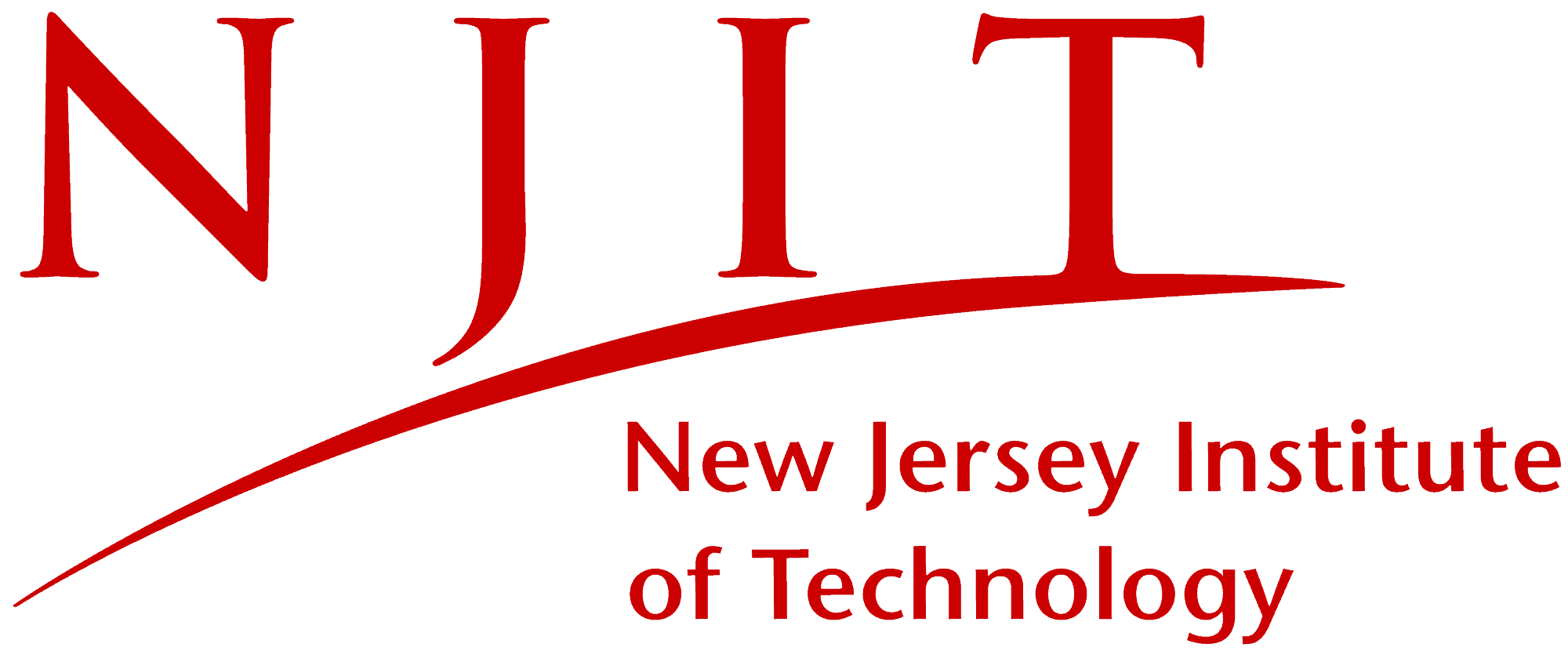 As the public polytechnic university of New Jersey, NJIT has been training students for 130 years and has an online MS in Information Systems. This 30-credit-hour program covers database construction, analytics, and business data mining and has several specialization areas. You can choose a concentration in Healthcare Informatics, Data Analytics, Web Systems, Business Decision Making, and others. If you don't find a specialization that suits your goals, you have the option of building a specialization of your own. NJIT graduates enjoy an average starting salary of $70,000.
Tarleton State University
Here's an online Master of Science in Information Systems from Texas Tarleton State University that is offered completely online. The program is specifically designed for professionals to complete in 24 months and is presented in synchronous and asynchronous formats for convenience. Core studies are required in IT project management, management of information systems, etc. You can design your own academic track to support your career goals with various electives ranging from web development to Java programming and beyond. You'll finish the program with a Capstone Project.