Recent engineering graduates or experienced professionals may wish to pursue industrial engineering master's degrees. Many engineers follow a path in higher academia, including graduate and doctoral degrees, to deepen their understanding, concentrate in industrial engineering, improve their value as an engineer, improve their roles and salaries, and network with faculty and peers. Fortunately, it has become easier to study and complete secondary degrees. There are plenty of excellent schools offering online industrial engineering master's programs.
Prospective students may find navigating online degrees challenging. After all, students must research many factors to select the right program and career path. Luckily, in this guide, they will learn everything needed to get an online industrial engineering master's.
What is an Industrial Engineering Master's?
Industrial engineering is an engineering discipline that applies the principles of engineering, physics, and materials science for the design, analysis, manufacturing, and operation of efficient use of materials and energy.
Industrial engineering seeks to innovate or improve processes to increase efficiency, reduce wasted resources, time, energy, and money, and improve safety. Engineers may design new processes, systems, and products or optimize existing ones.
Industrial engineers work in a wide range of industries including manufacturing and production, construction, public health and safety, oil and gas extraction. They are involved in the designing or improving efficiency of production processes from raw material extraction to final product distribution.
Industrial engineers are also involved in developing new products such as a new type of car engine or finding ways to produce natural gas more efficiently. They also help with diagnosing potential problems with products such as airplane engines or bridges before they happen.
A master's in industrial engineering is a professional degree displaying advanced knowledge and understanding of this domain. Students will add to their foundational knowledge, learn about complexities in the field, and sharpen their skills.
Is a Master's in Industrial Engineering Worth It?
Many may wonder if an industrial engineering master's degree is worth it. They must dedicate time, energy, and money to their studies. Fortunately, students reassure themselves that their degrees will pay off. Engineering is a domain where higher degrees and more remarkable accomplishments contribute significantly to opportunities and future success. Students can boost their future career with the following:
Specialization: Specializations allow students to fine-tune their knowledge. Individuals can better handle projects and tasks due to their increased abilities.
More Opportunities: A graduate degree opens up more job opportunities. With increased knowledge and enhanced understanding, students can tackle a variety of roles and handle greater responsibilities. Accordingly, they may find careers in more sectors, qualify for higher-up positions, or land a job at a reputable company or firm.
Better Networking: Students have plenty of networking opportunities within a graduate program. They can connect with research and academic faculty experts, internship authorities, and peers. The interactions can help students develop networking skills and professional bonds that can assist them in their careers.
Greater Competitive Edge: A master's degree in industrial engineering showcases specialized knowledge and skills. Naturally, employers looking for competency for a specific role are more likely to pick those who can fulfill responsibilities to a greater degree. Accordingly, with a higher degree, graduates gain a competitive edge within their domain.
Higher Earning Potential: Industrial engineers earn an average of $95,300 annually. However, the top engineers make more than $129,620. As employers base engineering salaries on education and experience, students can expect approximately a 12% increase from holding a master's degree.
Why Should I Get My Industrial Engineering Master's Degree Online?
Many prestigious schools offer industrial engineering online masters programs and degrees. Many students can benefit from accessing fully online education, or they may prefer a hybrid program offering in-person and web-based content. Particularly, they may enjoy the following aspects:
Inexpensive: In-person graduate degrees can be expensive. However, online counterparts can be more affordable; on average, they are $10,776 cheaper. When factoring in costs for transportation and housing, digital programs may save students a significant amount of money.
Accessibility: The internet and digital technology make remote learning more accessible than ever. Students do not necessarily need to relocate to the top industrial engineering institutions, or struggle with personal limitations. Rather, they can take advantage of online master's programs.
Flexibility: Many students attend school while working, pursuing an internship, volunteering, or taking care of other responsibilities. Many online engineering programs consider the student's schedule or allow students to study or complete material on their own time. Furthermore, some programs allow students to complete in-person components in off-seasons.
ABET-Accredited: State licensure requires degrees from schools recognized by Accreditation Board for Engineering and Technology (ABET). Fortunately, many ABET-accredited institutions offer online masters in industrial engineering.
Support: State-of-the-art technology allows faculty, teacher's assistants, advisors, and tutors to check in with students on a regular basis. Since this is the case, individuals can take advantage of support and guidance for their academics.
Types of Degrees and Specializations in Industrial Engineering Master's Online
A master's in industrial engineering online allows students to focus on their interests and direct the content of their work. Prospective students must understand that schools provide different degrees and specializations. Accordingly, it is important for learners to understand their options and find a school that supports their future career.
Degrees
Typically, there are two main types of engineering master's programs: a Master of Engineering (ME or MEng) in Industrial Engineering or a Master of Science (MS) in Industrial Engineering.
ME in Industrial Engineering
An ME or MEng in Industrial Engineering concentrates on building practical knowledge and skills. Many engineers take this online masters in industrial engineering program if they wish to boost their knowledge, expand their job opportunities, advance their roles and responsibilities, and increase their salary.
MS in Industrial Engineering
An MS is a research-based online masters in industrial engineering. Students often need to complete a thesis or major research project, although many universities offer the option. Many engineers who take this path wish to pursue a PhD in Industrial Engineering, or desire an academic or research-focused career.
Specializations
Some schools offer general industrial engineering masters online. However, individuals may also access further specializations. The most common concentrations are:
Data Science
A data science specialization teaches engineers to design, build, and optimize data collection and analysis. In this way, they can ensure peak efficiency of manufacturing processes, systems, and organizations. A related concentration may be known as Systems Engineering and Analytics, or Data Analytics.
Health and Human Systems
The health and human systems specialization shows engineers how to consider human factors while designing or optimizing technology. They may create machines that cater to human limitations or improve devices to optimize human capabilities or actions.
Manufacturing
Manufacturing specialization focuses on the automation of manufacturing processes and systems. They will design and re-design systems, machines, and components to include advanced computers, robots, and artificial intelligence.
Management
Management specialization considers many aspects of businesses, life cycles of products, marketing demands, and ethical issues. It helps students pursue leadership and management roles within industrial engineering.
Operations Research
Operations research specialization uses advanced mathematical and analytical techniques to improve decision-making. They help businesses and firms tackle complex operational problems. Engineering Administration concentrations may also handle these responsibilities.
What Will I Learn in an Industrial Engineering Online Master's Program?
When students take an online masters in industrial engineering, they should prepare for a 30-credit program spread out over 8-10 courses. General coursework focuses on core industrial engineering subjects such as manufacturing, facility design, logistics, quality control and improvement, transportation and delivery, and supply chain and warehousing systems. If students opt for a specialization, they will take extra classes focused on data analytics, human systems, manufacturing, management, or operations.
Many online universities will tailor a student's study plan to fit their needs. An academic advisor may help prospective students choose appropriate classes, ensure they meet their credits in core classes and elective courses, and curate an excellent schedule. In this way, master's students may be able to design their academic path that focuses directly on their interests and facilitates career goals.
Careers and Salary
Careers in industrial engineering are exciting and intriguing. A graduate degree in industrial engineering can open up doors within the field, expand the roles learners qualify for, increase earning potential, and improve hireability. After all, a master's degree showcases dedication to their craft, specialized knowledge, and exceptional skills.
Prospective students will be happy to learn that an online master's in industrial engineering is equally as valuable to future employers as an in-person master's program. It displays the degree holder as an excellent candidate for advanced roles in industrial engineering management, process engineering, manufacturing systems engineering, enterprise data and informatics, and human factors and ergonomics.
Learners also grasp an industrial engineering master's salary when they obtain a graduate degree. Students can acquire a higher salary simply for the knowledge and skill they bring to a general role or earn a wage that matches a leading job position. In general, entry-level positions start at an average of $60,850 per year with an undergraduate degree. Industrial engineers with higher education and experience can earn up to $129,620 annually. Accordingly, they can expect a master's in industrial engineering salary to be significantly more than a bachelor's in engineering.
According to the Bureau of Labor Statistics, the average salary for Industrial Engineering occupations is $95,300 per year.
| Careers | Annual Median Salaries |
| --- | --- |
| Architectural and Engineering Managers | $152,350 |
| Industrial Production Managers | $103,150 |
| Industrial Engineers, Transportation Equipment Manufacturing | $100,640 |
| Health and Safety Engineers, Engineering Services | $99,040 |
| Health and Safety Engineers, Government | $99,040 |
| Industrial Engineers, Professional, Scientific, and Technical Services | $95,300 |
| Industrial Engineers, Computer and Electronic Product Manufacturing | $94,140 |
| Operations Research Analysts | $86,200 |
| Logisticians | $76,270 |
Do I Need a Master's Degree in Industrial Engineering?
Industrial engineers do not need a graduate degree; they only need an undergraduate degree to enter into the field. That said, there are many advantages to pursuing a master's:
A master's degree sets candidates apart from the competition. If they wish to impress an employer with accomplishments, this is one way to do so.
Suppose a job candidate has their heart set on a specific career or a particular employer. In that case, a master's degree can help them obtain their dream job complete with an industrial engineer masters salary.
The strong bonds and network created during a masters degree can set grads up for a successful career. An internship may lead to an excellent position or learners may find business partners to pursue entrepreneurship.
An industrial engineering salary with a master's degree is much higher than an entry level salary. They may also access better benefits packages.
What Can I Do with a Master's Degree in Industrial Engineering?
The Bureau of Labor Statistics (BLS) projects that industrial engineering jobs will grow 10% before 2031; this amounts to around 22,400 open job positions per year. If students want to seize the best opportunities and land dream positions, they may wish to earn a master's in industrial engineering. There are plenty of masters in industrial engineering jobs, each with a generous industrial engineering master's degree salary to match. Check out the top career choices below:
Industrial engineer/senior/manager
Supply chain engineer/senior/manager
Manufacturing engineer/senior/manager
Production engineer/senior/manager
Factory engineer/senior/manager
Process engineer/senior/manager
Quality engineer/senior/manager
Health and safety engineer/senior/manager
Industry analyst/senior/manager
Vice President/President of any industrial engineering sector
Professor or senior research analyst
Choosing the Best Program for Me
When choosing an online master's in industrial engineering, students should be careful about selecting a school that meets their needs and can help them achieve their goals. In particular, they should pay attention to program details and requirements, admissions procedures, accreditation, financial aid and scholarships.
Program Details and Requirements
There are many different paths within industrial engineering. Students need to ensure they are attending a school offering the correct type of degree, proper specialization, and courses to match their desired career. It is also essential to check the program requirements to earn the degree. Is the graduate program entirely online, or is there an in-person component? Does it require 30 credit hours, or does it ask for more? Do they need to complete a thesis, or is there a non-thesis option? Do students have to follow field studies or internships?
Admissions
Every school will have a different admissions process and may even have unique in-person and online admissions procedures. While verifying with the specific school and department is best, most institutions require similar documents. Prospective students should expect to submit:
Application: A digital application form for an online masters in industrial engineering and preferred specialization. Applicants will fill in personal information, educational experience, and a resume.
Essays: Many reputable schools require a personal essay component. They may also ask for a letter of intent or a personal statement.
Letters of Recommendation: Applicants must submit 1-3 letters of recommendation from professors, employers, or academic advisors.
Official Diploma and Transcripts: Official documents from high school and university will showcase their fulfill academic requirements and prerequisites. Most masters programs demand a bachelor's degree in engineering or a related domain. They also require a specific GPA score, so it is best to verify they meet or exceed their standard.
GRE Test Scores: GRE test scores are one of the ways schools check their admissibility. Each school will have a different GRE test requirement, so it is a good idea to check their standards.
Resume: Many master's programs require one to three years of work experience in the field or a related field. Internships count towards this quota.
Accreditation
When looking for an online engineering school, accreditation is crucial. Advanced industrial engineering jobs require a Professional Engineering (PE) license, partially fulfilled with an accredited engineering degree. Since this is the case, students should only consider accredited schools and programs.
Financial Aid and Scholarships
The most recent statistics reveal the average master's program tuition was $19,792. Industrial engineering online masters programs can be less expensive than their in-person alternatives. However, students may still struggle with the cost. Some individuals may be eligible for financial aid and scholarships based on identity, discipline and specialization, interests, financial position, or academic merit. Many universities and organizations offer scholarships, fellowships, and paid jobs (such as teaching assistant or research assistant positions) to master's students.
Certifications and Licensure
Certifications and licenses are another way to advance their career, expand job options, and showcase continued professional learning and development. Learners can take these in addition to an undergraduate degree or graduate degree; guidance counselors or academic advisors may be able to help guide students through the process. Today, many students choose to complete the prep work and exams online.
Licenses
Licenses do not only demonstrate engineering competency, but they also showcase a commitment to lifelong learning and adherence to industry standards. Graduates must take the Fundamentals of Engineering (FE) exam to become licensed professional engineers. Typically, they do this after completing their undergraduate degree.
The Professional Engineering (PE) license showcases a high level of competency. They are mandatory for certain high-level positions, but some engineers only pursue this licensure as a personal achievement and to stand out from their peers.
Students who wish to complete licensure should verify the program and the exam with their practicing state. Since states issue licenses, it is critical to ensure they will recognize and uphold the license.
Certificates
Industrial engineers may be interested in obtaining specific certificates to bolster their resumes and advance their careers. Some universities offer graduate certificates, shorter than graduate programs, with similar knowledge and skills. Likewise, well-respected organizations provide professional certifications. These may include:
Program Profiles
All of the following programs are fully accredited and widely recognized for their quality, meeting College Consensus standards of excellence. Find out all about the top schools offering masters in industrial engineering online programs below:
1. Binghamton University–SUNY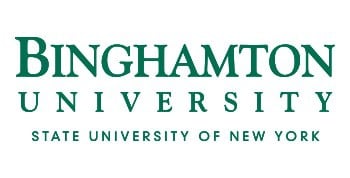 Binghamton University offers a Masters of Science (MS) in Industrial and Systems Engineering for online or in-person students. The general program explores complex systems and focuses on solutions across all major application fields. They provide two specializations, although they proudly explore many areas of research. The institution offers a thesis option and a non-thesis option.
Degrees: MS in Industrial and Systems Engineering
Specializations: Engineering Management, Health Systems
2. Clemson University


Clemson University created a 100% online MEng in Industrial Engineering program geared toward working professionals. Although it includes the standard 30 credit hours, it offers flexibility and accessibility for engineers who wish to advance their knowledge and skills. Students will enjoy a curriculum on industrial engineering, logistics, and management.
Degrees: MEng in Industrial Engineering
3. Lawrence Technological University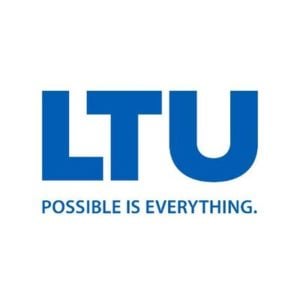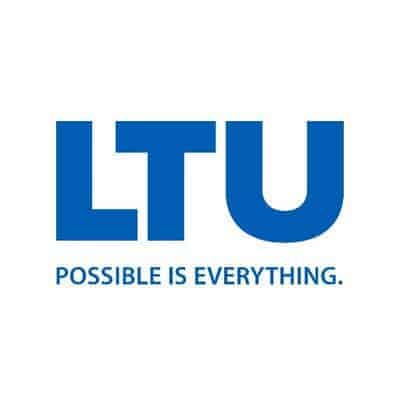 Lawrence Technological University offers an MS in Industrial Engineering, looking at a wide range of topics. Students can add a focus to their industrial engineering online master's program, allowing them to take 12 specialized credits. Lawrence boasts up-to-date research, theory, and practical problems and solutions. Additionally, they offer many resources and support to their online student body.
Degrees: MS in Industrial Engineering
Specializations: Quality, Manufacturing Systems, Supply Chain, Healthcare Systems
4. Louisiana Tech University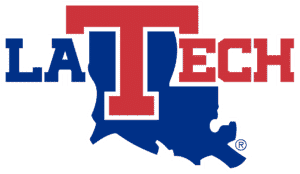 Louisiana Tech University's online master's program offers an industrial engineering concentration. Three core courses focus on research methods, professional development, and computational engineering methods. Apart from these mandatory courses, students also take concentration classes and electives to reach 36 credits (thesis program) or 30 credits (non-thesis program). Alternatively, students may also enjoy taking their MS in Engineering and Technology Management.
Degrees: MS in Industrial Engineering
5. Mississippi State University
Mississippi State University offers excellent options for students interested in an MS in Industrial Engineering. They have six concentration options and offer thesis and non-thesis options for the degree. This university delivers course content in many ways, including videos, live classes, and readable materials. In this way, they increase accessibility. Additionally, they improve admissions processes by reviewing applications three times a year.
Degrees: MS in Industrial and Systems Engineering
Specializations: Data Analytics, Industrial Systems, Operations Research, Manufacturing Systems, Management Systems Engineering, Human Factors and Ergonomics
6. New Mexico State University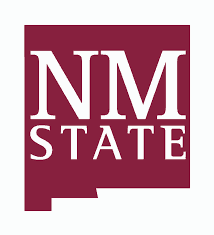 New Mexico State University offers a general industrial engineering master's online. It involves 30 credit hours, thesis or non-thesis, investigating all aspects of manufacturing systems. Additionally, students can take up to five elective classes, although they do not offer specializations apart from this focus option. Notably, all students must take a special exit exam to receive their degree. In this way, the degree stands out as providing comprehensive knowledge and adhering to a particular standard.
Degrees: MS in Industrial Engineering
7. Oregon State University

Oregon State University provides a 45-credit (equivalent to most 30-credit master's programs) aimed at engineering professionals and students with a STEM background. It teaches individuals critical engineering elements while delivering robust business, finances, and management principles. Students must take four core courses about management, project management, operations management, and economic analysis. Then, they take seven elective courses, but they can discuss additional classes with an academic advisor.
Degrees: MEng in Industrial Engineering Management
8. Texas A&M University–Kingsville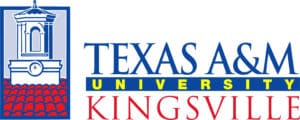 Texas A&M University has an online master's in industrial engineering program identical to their in-person delivery. Since this is the case, students can handle missing specific parts of physical classes. Students can choose between a course-only, research project, or thesis degree. Although there are no specializations, the university provides a well-rounded program looking at logistics, inventory, quality control, human factors, and engineering economics.
Degrees: MS in Industrial Engineering
9. University of Florida

The University of Florida provides both online master's in industrial engineering degrees: MS and MEng. Students can choose between thesis and non-thesis options for both programs and concentrate on one of five available specializations. The academic institution helps its students obtain marketable skills, prepare for careers, and pursue further educational or research work.
Degrees: MS or MEng in Industrial and Systems
Specializations: Data Analytics, Human Systems Engineering, Operations Research, Production and Service Operations, Engineering Management
10. Wright State University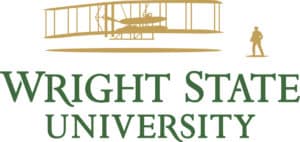 Wright State University understands that there are engineers with specific interests and focus, providing an online master's in industrial and human factors engineering. They provide professionals with the ability to design, improve, and work on systems incorporating human factors. Students can choose between a course-only program or thesis option. Additionally, core courses focus on math, industrial and systems engineering, and biomedical, industrial, and human factors engineering.
Degree: MS in Industrial and Human Factors Engineering
Professional Organizations in Industrial Engineering
Prospective students may have an interest in joining reputable professional organizations. Engineering associations provide resources, up-to-date education, maintain standards within the profession, uphold the credibility of licenses and certificates, and connect professionals. If students have trouble deciding, an academic advisor or career counselor may help.
Meanwhile, peruse the following top associations for industrial engineers:
Related:
A Guide to Online Engineering Degrees
Alternative Careers for Civil Engineers
Best Online Master's in Engineering Management
Best Online MBA Programs for Engineers