A health science master's is a multi-disciplinary degree that provides an education in healthcare leadership in the administrative and educational areas of healthcare. The purpose of the degree is to enable working healthcare professionals the opportunity to work in these roles in order to advance their careers into the upper levels of healthcare employment.
The degree is open to students who have earned their bachelor's degree in their particular area of healthcare, have gained experience, and are looking to earn higher salaries as well as make a difference in their field.
What is a Health Science Master's?
You're probably asking the question of "what is health science?", especially in light of the fact the degree has multiple concentrations to choose from. The core purpose of a health science master's is to teach students how to combine their work experience with various management skills.
For example, a nurse who has spent time working in a correctional facility can earn an HSM in Correctional Health Administration, then seek employment in the field of correctional healthcare at the administrative level. The combination of practical nursing skills and experience is combined with an education in the challenges that correctional facilities face when it comes to providing healthcare to inmates.
That's one look at what you can do with a master's in health sciences, but you can do a whole lot more with the degree. You can take a generalist health science master's degree program that allows you to build your own curriculum, or take one that's focused on a specific area of healthcare, such as sports medicine or health law.
A master's in health science program teaches a working student the skills they need to move into an advanced role in their field of healthcare. Essentially, a student who's looking at a health science degree is one that's looking to leave the practice floor and move into the office suite to improve their area of healthcare in various ways.
If you're still wondering about the question of "what is health science?", read on to learn more about the degree, how it can benefit your career, and the different concentrations that are available.
Is a Health Science Master's Worth It?
Yes, a health science master's is worth it as it helps you earn a higher salary, opens up new career paths, and enables you to advance farther in the field than you would with a BSN. The idea of returning to school after earning your various degrees and licenses may feel like taking on an extra burden, but it's worth it in the long run. You stand to improve your communication skills, learn how to be a leader, and how to keep up with the latest trends and changes in healthcare.
A master's in health science in a particular concentration shows an employer that you're serious about entering into an administrative role, and that you also have extensive work experience that helps you make good decisions. Earning a master's degree in health sciences also gives you the opportunity to earn more money than you otherwise would. The degree program also enables you to work in different settings that include clinics, research labs, long-term care facilities, and more.
Sometimes a particular career in the healthcare field "tops out" in terms of income or advancement opportunities. It may also be difficult to advance into higher roles because of a perceived lack of education on the part of an employer. Earning a health science master's helps to break these barriers by teaching the skills that are crucial to reaching higher levels of employment.
Why Should I Get My Health Science Master's Online?
You should get your health science master's online if you're seeking to move into an administrative nursing role and step away from an active nursing role. The online aspect of the degree program enables you to maintain employment, apply your ongoing education to your work, and help you prepare for the shift from working directly with patients to working with administrators.
The Health Science master's degree also has multiple educational tracks that align with the area of nursing administration that appeals to you most as a career. Online programs offer access to schools that have a MHS in a concentration that you're interested in, but isn't available in your area. And even when a program is available in your area, an online degree program saves you from the need to commute to school. You save money, time, and deal with less stress, which means you can focus on your studies instead.
Types of Degrees and Specializations in Online Masters in Health Science
The master's degree in health science degree features multiple specializations or concentrations underneath its umbrella. You'll find that the online master's in health science degree programs offers convenience when it comes to finding the concentration that appeals to you the most. Some schools offer multiple degree concentrations for their master's in health science online program, giving you the option to learn about a particular focus of healthcare or build your own degree via electives. Some of the concentrations you'll find in an online master's in health science program include:
Sports medicine
Mental health
Health law
Nutrition
Gerontology
Long-term care facility management
Health education
Research ethics
And more.
What Will I Learn in a Master's in Health Science Program?
The master's in health science degree combines business and healthcare management in various ways. The degree itself pulls from various healthcare and business disciplines in order to teach a student how to optimally run a healthcare facility, educate students, and perform research. No two master's in health science programs are alike, which makes it important for a prospective student to identify the concentration that they feel is best for them.
Most master's in health science programs have concentrations that teach core competencies including:
Communication skills
Interdisciplinary cooperation
Measuring quality of healthcare delivery
Understand and apply evidence-based practices
Handling crisis and concerns in a healthcare setting
Management of employees and facility operations
Providing quality patient care
Tracking trends in healthcare
Develop healthcare policies for healthcare administration
Careers and Salary
Careers in health sciences tend to be well-compensated with the Bureau of Labor Statistics (BLS) showing the median pay for masters in health sciences salary was $101,340 in 2021. This average pay for careers in health science is for individuals holding a bachelor's degree, which means someone who has a master's degree in health science has the potential to earn even more.
The outlook for careers in the health sciences is very good with the job outlook expected to grow by 28% between 2021 and 2031. It's estimated that there will be over 136,000 master of health science jobs by 2031. The outlook for careers in health sciences is very good with the demand being driven by the aging Baby Boomer population, closely followed by the Millennial generation.
The strong demand for careers in the health sciences and medical management is likely to last for decades. Students who have graduated with a bachelor's degree in a given health care field are well situated to take advantage of the growth in health science master's jobs that are expected to open up as time passes. Even though jobs with a master's in health science take the individual off the skilled healthcare floor, it doesn't stop them from engaging in their passion. Instead, the master's degree in health science jobs puts the individual in a position of strength from which they can deliver quality healthcare and change the future of the healthcare industry.
According to the Bureau of Labor Statistics, here are some potential careers related to health science, along with their median salaries.
| Careers | Annual Median Salaries |
| --- | --- |
| Medical and Health Services Managers | $101,340 |
| Statisticians | $95,570 |
| Project Management Specialists | $94,500 |
| Postsecondary Teachers | $79,640 |
| Epidemiologists | $78,830 |
| Occupational Health and Safety Specialists | $77,560 |
| Environmental Scientists and Specialists | $76,530 |
| Social and Community Service Managers | $74,000 |
| Health Education Specialists | $60,600 |
| Athletic Trainers | $48,420 |
BLS 2021
Do I Need a Master's Degree in Health Science?
Strictly speaking, no, you don't need a master's degree in health science unless you're interested in entering into an administrative role for your field of healthcare. A master's degree in health science puts you in a better position to work in the administrative, educational, or research side of healthcare in order to deliver better patient outcomes. It also widens your career path in terms of the types of job positions you're qualified to hold as well as improving your income potential.
What Can I Do with a Master's Degree in Health Science?
Simply stated, a lot. The fact that the degree is multidisciplinary means that there are a variety of career options for graduates. Students can go the intended route of the degree and work in administrative and management roles in their chosen field of healthcare. Alternatively, a student can work in an educational role to help individuals and communities learn more about how to access healthcare and get their medical needs taken care of. Last, but not least, a student who has earned their master's degree in health science can go on to earn their doctorate degree in order to work in research labs, conduct research, teach at universities, and help create legislation for healthcare.
Earning a health science master's degree has the potential to lead to a satisfying and well-compensated career. Taking an online program makes it easy for a working professional to earn an advanced degree and leverage the skills and knowledge learned for a better job.
Choosing the Best Program for Me
Choosing the best master's in health science program comes down to your goals for your career, the area of healthcare you're currently working in, and the type of work you want to move into. It's also wise to take into consideration the cost of the degree. Online degrees are usually less expensive than attending school on campus, even though the cost per credit hour is the same for online and on-campus. The core difference between online and on-campus is the fact that the costs are purely administrative, and there is no need for commuting or paying for housing.
Other educational factors to consider include class delivery formats, student support, the ability to connect with fellow students, and the right pace of study. A student also has to decide what type of schedule works for them in terms of synchronous or asynchronous classes. Synchronous learning consists of virtual students watching classes at the same time as students who are on-campus, while asynchronous learning consists of students watching pre-recorded classes at any time of the day or week.
Before you apply for a master's in health science degree program, you want to make sure that the school is right for you, that you can meet the admission requirements, and has accreditation. Here's what to expect and look for when applying for a master's in health science program.
Admissions
Admission into a health science master's degree program varies from school to school, but you can expect to be required to fulfill the following requirements:
Completed application
Transcripts from your undergraduate degree program
Recommendation letters from two to three referees
Personal statement or letter of intent
Resume showing work experience
GRE test scores
Accreditation
Accreditation for a health science master's program is important in terms of legitimacy and receiving financial aid. A degree program that has accreditation is one that teaches to a minimum standard that's accepted by governments, licensing bodies, employers, and the public at large. There's no doubt that you were given an education that meets expectations of knowledge at all levels.
Financial aid is another reason why accreditation is important for a degree program. Federal and private lenders will not fund an education that can't be relied upon to meet the minimum standards for education. There are multiple accrediting bodies for the health science master's degree with the major body being the Commission on Accreditation of Allied Health Education Programs (CAAHEP). Other accrediting bodies to look for are the Commission on Accreditation of Healthcare Management Education (CAHME) and Accrediting Bureau of Health Education Schools (ABHES).
These accrediting bodies act as gatekeepers for the quality of education you receive, and they also push schools to keep their programs up-to-date so students learn about and use the latest advancements in the field.
Financial Aid and Scholarships
Financial aid and scholarships help you save money on your tuition, but you'll need to apply for both types of tuition assistance. Federal Student Aid is available for graduate students, and there are various types of loan programs that help students get the right type of loan for their graduate degree. The financial aid office at your school of choice can help you apply for the right loan, whether it's a direct unsubsidized loan or PLUS loan. You may be eligible for other types of student loans as well.
Scholarships are available for students who can demonstrate their need for tuition assistance to earn their health science master's degree. Some of the foundations that offer scholarships to students include:
Your school's financial aid office may also be able to direct you to foundations that offer scholarships for students in the field of administrative healthcare. The area of health science as a degree is relatively new, and finding a scholarship that relates directly to your chosen concentration may be difficult. However, many scholarships accept applications from students who are studying in a field that's related to the scholarship's intent.
Certifications and Licensure
There are no certifications and licenses needed to work as a professional in health sciences. You can continue to practice in your current field of healthcare with your current licensing and/or certifications after you've received a master's in health science. An employer may require their administrative employees to maintain current licenses for legitimacy and to keep their education current. Always check with your state's licensing agencies and employer to find out what's necessary to maintain compliance with licensing.
Program Profiles
The following is a look at 10 online health science master's degree programs offered by various colleges and universities from around the U.S.
Cleveland State University

The College of Health at Cleveland State University offers a Master of Science in Health Sciences (MSHS) program that accepts health professionals who currently hold a bachelor's degree in healthcare. The program is designed to help students take on positions of responsibility and gain access to career advancement opportunities they may not otherwise have. The curriculum provides a foundation in health care systems, and offers students the opportunity to use elective credits towards a specialization or area of interest.
East Tennessee State University
East Tennessee State University offers an online Masters of Science in Allied Health (MSAH) that's geared towards allied health professionals who want to earn their advanced degree from home and maintain their current career. Students who are currently working as dental hygienists, radiologic technologists, medical laboratory technologists, and respiratory therapists can benefit from earning their MSAH and enter into administrative roles. Students can choose classes that enable them to become a professional educator or take the administration track and work in administrative roles in their field of allied healthcare.
Excelsior College
Excelsior College offers a Health Sciences, MS that prepares students to work at the leadership level of healthcare in allied health fields. The program is designed for working professionals who want to advance in their career and make a difference in their field. The curriculum features classes that help students learn how to handle and solve problems at the administrative levels of their profession. Some of the core classes include Data Driven Decision Making, Strategic Talent Management, Health Care Policy, Politics and Power among others.
George Washington University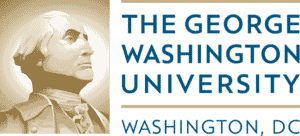 George Washington University offers several concentrations for students who are seeking their MS in Health Science in a given area of healthcare. Some of the concentrations include Health Sciences in Clinical Research Administration, Healthcare Master of Business Administration, Health Sciences in Regulatory Affairs, and Health Sciences in Health Care Quality. All of these concentrations feature curriculums that teach students how to handle the issues related to these fields along with problem-solving, patient care, and handling regulations, among others.
Northern Illinois University
Northern Illinois University offers a Master of Science in Health Sciences that accepts students from different health-related fields and teaches them how to become leaders or managers in their chosen area of healthcare. Students can also earn their master's in order to progress to earning their doctoral degree. Some of the classes in the curriculum include statistics, management, systems-based courses, methodology, and more. The course has a comprehensive examination requirement that consists of a portfolio of student work that demonstrates competency in the program's coursework.
Massachusetts College of Pharmacy and Health Science
The Massachusetts College of Pharmacy and Health Sciences offers a Master of Health Science degree program that's 100% online and is aimed at working professionals who are seeking to become a leader or educator in the health sciences. The classes are taught by educators who come from a diverse array of health professions. Upon graduation, students will be able to deliver a quality education, provide an evidence-based education to students, and become leaders in their particular field of healthcare.
NSU Florida
NSU Florida offers an MS in Health Science that offers seven health science concentrations that include Sports Medicine, Higher Education, Health Care Administration and Leadership, Health Care Informatics, Health Law, Health Care Risk Management, Generalist, and Telehealth. The program is 100% online and designed to deliver an empirically-based education for working students. Upon graduation, students are qualified to work at the administrative level of healthcare in various disciplines.
Rutgers University

Rutgers University offers an online MS in Health Care Management (MSHM) that's geared towards working healthcare professionals. The program builds upon the current experience of a health professional and strengthens their competencies in strategic planning, legal compliance and ethics, finance, leadership, quality assurance, and more. The program offers specialized tracks that include Gerontology, Health Care Informatics, Psychiatric Rehabilitation, and Management and Leadership. Students who earn their master's degree can matriculate into a doctoral degree program at Rutgers.
Saint Francis University
Saint Francis University offers a Master of Health Science degree program that helps students become professional administrators. The degree program can be tailored to meet a student's career goals and has concentrations in Health Education and Health Leadership. The curriculum is geared towards students who are seeking to make a difference in their particular area of healthcare. The core curriculum covers topics such as Ethical Issues in Practice, Diversity in Healthcare, and Leadership. Students are required to take nine credit hours of classes for different concentrations. SFU's master's program is ranked #9 in the US and is 100% online with 24/7 access to courses.
University of Central Arkansas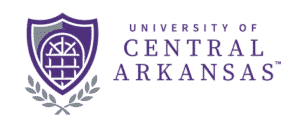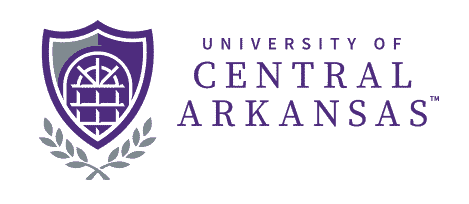 The College of Health & Human Services at the University of Central Arkansas offers a fully online Master of Health Sciences (MHS) degree program that prepares students to work in leadership or administrative roles in one of four concentrations. The concentrations include Emergency Medical Care, Health Education, Health Management, and Nutrition. Each concentration teaches students the core competencies they need to find employment in one of these areas of healthcare.
Professional Organizations in the Health Sciences
Earning your health science master's degree means you're entering into the field of healthcare management. However, there are no organizations that directly serve and support those who have earned their health science master's degree. However, most organizations regularly accept individuals from allied health fields to provide them with the same benefits that are offered to those who have degrees that are in direct alignment with the organization.
For example, someone who has a master's of health science in sports can join associations such as the American College of Sports Medicine (ACSM) or the American Medical Society for Sports Medicine. The same individual can also join organizations that provide support to managers and administrators in the healthcare industry. The following is a look at some of the professional organizations that are associated with the health sciences.
American College of Healthcare Executives (ACHE)
ACHE is a professional society that seeks to help its members in their goal of becoming leaders who want to bring integrity to the role as an executive working in the field of healthcare. Members have access to a network of 76 chapters located across the country, continuing education, and career development for their local market. The society also engages in research and policy development.
American College of Health Care Administrators (ACHCA)
The ACHCA is a professional membership association that provides support to members who work in the field of long-term healthcare. The association offers support for leaders working in this area of healthcare in the form of ongoing education, advocacy, job listings, networking, annual expositions, and more. Members can obtain professional certification through the foundation as well.
Medical Group Management Association (MGMA)
MGMA is an association that has over 60,000 members and consists of a coalition of healthcare leaders who are seeking to improve the field of healthcare. It accepts individuals and organizations as members and provides them with information, research, and support to deal with the daily challenges that come with running a medical practice or organization. The association offers certification, government advocacy, industry data, and career resources along with job listings.