Getting your online Master's in Fire Science can be a great way to ignite your career growth potential. This informative program gives you all the knowledge and skills you need to work in fields like fire safety and post-incident investigation. However, before you start, you'll need to find the right master's program for your needs. Choosing your school can take a little time because there are many options. Explore our helpful guide to make sure you pick the perfect online school for your needs.
Recommended Online Degree Programs
Explore our featured online programs to find the right match for you today.
The Best Online Master's in Fire Science
An online Master's in Fire Science is an in-depth program that focuses on fire safety. It teaches you everything from managing a team of firefighters to investigating arson. These programs go by many names, including fire science, fire management, and fire engineering. Whatever the program you pick, it's essential to do research before signing up for a class.
When searching for the ideal Master's degree program in fire science, it is crucial to thoroughly evaluate each school's advantages and disadvantages. To assist you in this decision-making process, here are key questions to pose during your search for the perfect program:
What are the specializations for an online Master's in Fire Science?
What is the career and salary information for this field?
What curriculum and courses are explored in these programs?
Is the school regionally accredited?
How much do programs cost?
What is the average length of time one takes to complete an online Master's in Fire Science program?
What are the financial aid options?
Clearly, there are a variety of factors to consider before settling on any fire science degree. This guide will explore these questions and more!
Ready to start your journey?
Specializations for an Online Master's in Fire Science
Fire science is a broad topic, so it's hard for any master's degree to teach the entire subject fully. Instead, schools usually offer specializations, so you take a few general courses and focus mostly on topics relevant to your career plans. Some potential specializations to consider include:
Emergency and disaster management
This specialization encourages students to learn how to deal with the aftermath of large fires.
Administration
Administration specializations prepare you to run a fire station or handle another large business.
Fire protection
You can use this course to discover all the ways to prevent fires and mitigate risks.
Investigation
Investigation specializations train students to discover the cause of fires and help identify arsonists.
Engineering and structural design
These specializations prioritize ways to construct buildings that withstand fires.
Career and Salary Information
When looking at master's degrees in fire science, it's always useful to consider whether the program will give you enough salary boost to be worth the cost. The exact salary you can get from a master's degree in fire science depends on your chosen field. This degree is used in a lot of niche specializations with different salaries.
If you choose a career in high-level administration, such as fire chief or fire captain, you may earn between $69,000 to $87,000 per year. Those who turn their degree into a job as an occupational health and safety specialist can make an annual median salary of $74,870.
Here are the top industries for occupational health and safety, along with salary information:
| | |
| --- | --- |
| Industries | Median Salary |
| Hospitals | $81,570 |
| Manufacturing | $78,670 |
| Construction | $78,040 |
| Government | $77,560 |
| Consulting services | $62,410 |
If you choose to become a fire investigator, the annual median salary is $64,600.
Here are the top industries for fire investigators, along with salary information:
| | |
| --- | --- |
| Industries | Median Salary |
| Manufacturing | $82,920 |
| Local Government | $64,600 |
| State Government | $61,600 |
| Colleges & Universities | $51,840 |
Here are the top industries for forest fire investigators, along with salary information:
| | |
| --- | --- |
| Industries | Median Salary |
| Local Government | $78,300 |
| State Government | $36,730 |
Generally, your salary will depend on the industry you work in. People getting this degree for a career in public service make less than those who provide private consultant services. If you want the best salary possible, it may be wise to pick an online master's degree in fire science that specializes in fields like fire protection or fireproof design.
Recommended Online Degree Programs
Explore our featured online programs to find the right match for you today.
Curriculum and Courses
Before signing up for any online Master's in Fire Science, make sure you take a close look at the course list. As a master's program, these degrees do not include much general education on topics like history or math. Instead, almost all your classes will directly relate to fire science. Typically, your curriculum will start with universally applicable classes like "Chemistry of Fires" and "Dynamics of Structural Fires." Then they move on to electives you can select based on your specialization. Some popular electives include:
Arson for Profit
Fire and Terrorism
Industrial Fire Protection
Fire and Building Codes
Fire Scene Reconstruction
Emergency Crisis Communication Skills
Financial Management of Fire Services
Most master's programs will also include some independent learning opportunities. Some students can do internships that count towards their learning credits. Others may do independent research projects where students identify, study, and write about a topic of their choosing.
Admissions Requirements for an Online Master's in Fire Science
The main requirement to get your online Master's in Fire Science is simply having a bachelor's degree from a regionally accredited institution. Most fire science master's programs don't require you to have an undergraduate degree in fire science. Instead, various other undergraduate degrees in fields like chemistry, business, or construction management can help you get into the graduate course.
Depending on the school you pick, there might be additional requirements. Some universities will require applicants to meet a minimum GPA requirement. If space in the program is limited, you might need to write a statement of purpose to explain why you deserve a spot. Some programs will require letters of recommendation from former professors or proof of experience in fire science.
Accreditation
When looking for an online Master's in Fire Science, make sure you are applying to a school with regional accreditation. Many online programs are available, but only the best are regionally accredited. The accreditation process formally analyzes a school's programs to determine whether or not they have educational merit. To get accredited, a school must meet many institutional and federal guidelines on things like class structure, grading requirements, and textbook selection.
Accreditation is important because it affects the validity of your degree. Only accredited schools offer diplomas that are universally accepted. Employers may not accept your diploma if you graduate from an unaccredited school.
Here are the six regionally accreditation bodies:
Financial Aid & Scholarships
If you need assistance paying for your degree, you should first check with the school. Many schools offer financial assistance to students in their graduate programs. You might find that you can subsidize your tuition by participating in a work-study program or working as a teacher's aide.
Online students can access financial aid from the federal government, which may include grants and loans. To assess your eligibility for federal aid, complete the Free Application for Federal Student Aid (FAFSA) application.
Another key type of financial aid to consider is financial aid through your employer. Many government institutions offer to compensate employees who get a master's degree in a particular field. So if you're already a firefighter or in another similar position, your employer might help you pay for the master's degree you need to become a fire chief.
Scholarships
Many universities offering online Master's in Fire Science programs have scholarships specifically for their students. Check with your chosen institution's financial aid office for information on available scholarships, including merit-based and need-based options.
Another option is to find scholarships from outside foundations, corporations, or institutions. Here are a few notable scholarships related to degrees in fire safety:
Remember to review scholarship requirements, deadlines, and application processes carefully. Prepare strong application materials, including essays, recommendation letters, and academic transcripts, to increase your chances of securing financial aid. With diligent research and proactive applications, you can find financial assistance that supports your educational goals as you pursue an online Master's in Fire Science.
What Can You Do With an Online Master's in Fire Science?
An online Master's in Fire Science prepares you to take on various roles related to fire safety. Since this degree helps you learn a lot about how fires start, spread, and cause damage, it gives you information to prevent, stop, or recover from fires.
The most common use for a fire science degree is to work directly with public firefighting organizations. A master's degree equips you to lead fellow firefighters as a fire captain or another managerial role. If working at a firefighting facility is not one of your goals, several other government positions are available. Many people with fire science degrees work in local government to help their town prepare for disasters, investigate arson, or determine firefighting budgets.
Other people with master's degrees in fire science work in the private sector. There is a high demand for fire safety consultants who can help design buildings and create fire sprinkler systems. You can get a job assisting with fire code enforcement or designing fire prevention equipment. The other big employer of fire science graduates is insurance. Insurance agencies can use your skills to investigate fires, determine the cause of the fire, and assess the damage.
How Much Does an Online Master's in Fire Science Cost?
According to the Education Data Initiative, a master's degree from a public university averages $29,150, while the same degree from a private university averages $62,100. That being said, there are many reputable, regionally accredited online Master's in Fire Science degrees that are more affordable than those figures. Most of the online degree programs featured below range between $20,000-$25,000 in total tuition.
Some public universities may offer discounted tuition rates for in-state students or provide a flat rate regardless of residency. Additionally, online programs may have different fee structures than traditional on-campus programs. Review the program's website or contact the admissions or financial aid office for specific and up-to-date information on tuition and fees.
Furthermore, additional costs such as textbooks, technology requirements, and any potential travel or residency requirements are worth considering, especially if the program includes hands-on or practical components.
While the cost of obtaining an online Master's in Fire Science is an essential factor to consider, it's also crucial to evaluate the reputation and quality of the program, and the potential return on investment in career advancement and earning potential. Additionally, remember to explore financial aid options, scholarships, and employer reimbursement programs that can help offset the cost of tuition and make the degree more affordable.
How Long Does It Take to Get Online Master's in Fire Science?
Most people finish their fire science master's degree in around two years. However, many factors affect the length of your master's program. Some people may finish in as little as one year, while others may need up to four years. Part of this variation is just due to your time and ability to study. People who can focus more on coursework finish more quickly, while people who can only study occasionally need more time to finish their classes.
When looking for a master's degree in fire science, check how many course hours the program contains. The typical fire science degree requires 30 to 40 credit hours. However, some schools may require up to 60 credit hours. Programs with more credit hours will take significantly longer to complete. You should also check the program to see if it has mandatory internships or other criteria that will make it harder to finish the program promptly.
Are There Affordable Online Master's in Fire Science?
Yes, there are affordable online Master's in Fire Science programs available. As stated previously, one can easily find an online program under $25,000. The affordability of a program can vary based on several factors, such as the institution, residency status, and the program's fee structure.
Remember, many public universities offer reduced tuition rates for in-state students. If you live in the same state as the institution offering the online program, you may be eligible for lower tuition costs compared to out-of-state students.
When researching, compare tuition and fees across different universities offering online Master's in Fire Science programs. Look for programs that have competitive pricing while maintaining high academic standards and program quality.
Is Getting an Online Master's in Fire Science Worth it?
Whether or not the degree is worth it depends on what you do next. If you get this degree and decide you don't want to go into any sort of fire safety industry, it won't be that useful. Though having a master's degree has some inherent value, most of the classes you take are too focused on fire safety to have any general use for other fields like business.
Nevertheless, if your goal is to pursue a career in the fire safety industry upon graduation, obtaining an online Master's in Fire Science is an astute decision. A master's degree holds significant value and serves as a remarkable strategy to elevate the prominence of your resume. It shows that you have both theoretical knowledge and practical experience. This makes competing with other job candidates easier for highly desirable positions. Therefore, this degree can be useful even if you aren't applying for a job requiring it.
For many fields like safety consultancy, fire investigation, or building design, a master's may be an essential qualification. Many people in these industries find that they need a master's degree to even apply for a job.
When it's all said and done, obtaining an online Master's in Fire Science is an affordable way to increase your earning potential.
Ready to start your journey?
10 of the Best Schools Offering Online Master's in Fire Science Degrees
Check out these fantastic options if you're looking for a good school to get your online degree. The degree programs are reputable and offered by regionally accredited schools. The schools are listed in alphabetical order.
Anna Maria College
This school offers a Master of Public Administration with a Fire and Emergency Services specialization. If you want to take on a leadership role, this online degree is a great way to prepare. Your instructors include highly experienced former Chief Fire Officers, and the program includes a helpful blend of leadership, business, and fire safety details. Anna Maria College focuses on modern education, so the program emphasizes emerging trends and tech-based learning.
Arizona State University


ASU has a Master of Public Safety Leadership and Administration with a specialization in Executive Fire Administration. This program teaches students the day-to-day skills needed to run a firefighting department. You learn about things like managing a budget and handling personnel. Furthermore, signing up for this program lets you take insightful classes on how public policy can affect fire risks.
Liberty University

This program from Liberty University is a Master of Fire Administration program. The program's stated purpose is to train people to be leaders in complex fire safety fields. In addition to basic things like ordering equipment and handling a budget, the program also details fire administration ethics. Students are encouraged to consider stewardship of public resources, fair distribution of assistance, and more.
Oklahoma State University
The Master of Fire and Emergency Management Administration from Oklahoma State University is a 33-hour program. It provides plenty of helpful insight into public policy and industry relations. The program encourages students to network with fire safety professionals and turn their theoretical knowledge into hands-on learning. Like most other online master's at OSU, this program has a blend of Zoom classes and independent learning.
Saint Leo University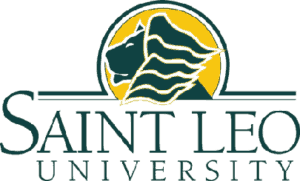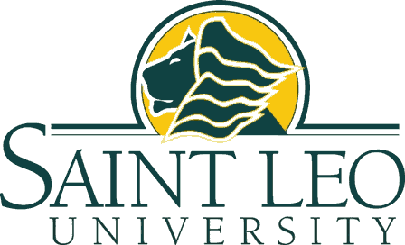 The fire science degree from Saint Leo University is a Master's of Emergency and Disaster Management with a specialization in Fire Science Administration. Since Saint Leo prides itself on being a military-friendly college, much of the program focuses on the government-related aspects of fire science. Students learn how fire affects homeland security and how to handle the legal aspects of large fires.
University of Florida

A Master of Fire and Emergency Sciences from the University of Florida comprehensively examines the entire industry. The course includes 33 credit hours and prepares students for public or private sector work. In addition to learning about managing your own firefighting department, you also take classes on crisis management, fire prevention, and fire recovery. The school emphasizes that their course is particularly useful for those looking to work in the insurance or construction industry.
University of Maryland


This Master of Engineering in Fire Protection program is ideal for those who want to specialize in fire prevention. It includes many highly technical classes in areas like mathematics, physics, and chemistry. You can use this master's program to learn how fire behaves and how to create buildings that can withstand fire. It even includes specialized classes on fire protection for nuclear power plants, industrial complexes, and high-rise buildings.
University of New Haven

This university offers a Master of Science in Emergency Management. Taking this program teaches you all about preparing for and responding to disastrous fires. It emphasizes the importance of leadership, so you learn a lot about managing a team. A great perk of this program is that all practicing firefighters get a 50% discount on their tuition, and the coursework is designed to accommodate working professionals.
Waldorf University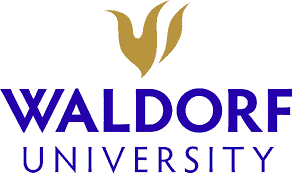 Waldorf University's program is somewhat uncommon because it's a master of arts instead of a master of science. Their Master of Arts in Organizational Leadership with a concentration in Fire/Rescue Executive Leadership is a program that focuses on management concepts. It includes many philosophical classes on subjects like leadership theory, crisis communication, and ethics. The program also contains some classes on finance, budgeting, and other practical matters.
Worcester Polytechnic Institute

The Master of Fire Protection Engineering is an intensive engineering course for those interested in designing fire-resistant products. It includes topics like fire dynamics and computational modeling and teaches things like contract law and business practices. Remember that this is an engineering program, so its requirements are a little more rigorous. Worcester Polytechnic Institute requires students to have already passed classes on fluid mechanics, thermodynamics, and calculus.
Getting your Online Master's in Fire Science
After you choose a school, the hard work begins. A master's degree is a high-level course with much intense academic work. The typical online master's degree will require you to spend a lot of time reading, listening to lectures, collaborating with classmates, and writing papers. Expect to grow in understanding how fire and the fire safety industry works.
Since the program takes multiple semesters, you can often learn at your own rate with online education. Some people just take a class or two per semester, while others like to load up on coursework. Try to pick a sustainable learning rate that works with your lifestyle. The beauty of online school is that it's very flexible, so you can get a degree while working, caring for children, or dealing with other responsibilities.
Don't forget that your master's program gives you a lot of networking opportunities outside of school. Take the time to apply for internships, attend events with alums, and seek professors to mentor you. This can provide more insight into the industry and help you get ideas for jobs you want to try after graduation.
Now that you know all about selecting an online Master's in Fire Science, you're ready to get started. With hard work, dedication, and the right master's program, you can succeed in your chosen profession.