2020 has been the year of putting out fires. In March, we watched the world scramble to respond to the growing deadly flame of the covid-19 pandemic. Then not soon after the fires of California devastated the west, breaking yet another record for the length and destruction of the uncontrollable wildfires that made covid-19 look like a long snow day. Watching what is happening in the world from the safety of my home is a privilege allotted to me and entire communities thanks to the determined students of fire science. The pursuit of a fire science degree is to study fire service. It also encompasses the protection of property, the environment, and people from the deadly damage of fire from the public. This career path serves to meet one of the most necessary demands of our civilization. This guide attempts to answer the question, what can I do with a fire science degree? This is a deep look into the educational pathways individuals can pursue in an attempt to begin a career in fire prevention and intervention. The overwhelming question most ask is: is a fire science degree worth it? A fire science degree is the first stop for those determined to be firefighters. There is so much you can learn about fire science.
Choosing A Program: Accredidation
Let's hit the ground running, institutions of higher learning have to meet a standard requirement before they can qualify to teach students about fire science. Super official! The national fire academy has set the standard for higher education institutions that offer programs in fire science. So to receive a certificate of recognition, colleges and community colleges must meet the criteria of excellence developed by the fire emergency services and higher education (FESHE) and the national fire academy. Understanding the national standards of learning are critical to success as a fire prevention professional, as this is a standard of learning that will be expected at every firehouse department and agency in the country. FESHE recognized schools have painstakingly developed a curriculum that translates without a hitch to associates and bachelor's programs. These requirements also apply to emergency medical service programs as well. FESHE recognized schools closely follow the recommendations for textbooks, instructional videos, site training modules. An exciting new development is that there is a new national curriculum of fire science and EMS management course of study. This is important to know. Understanding the learning standards for potential programs, online or on-campus will help weed out schools that will not provide the base level of educational standards to meet the qualification or to pass the certifications required to become a fire service professional. 
What can I do with a fire science degree?
Online associates degrees in fire science are the cornerstones of entry-level professional achievement in fire science. As the technology and procedures get more complicated and innovative, state and local fire departments are beginning to require it. There are several associate's programs offered that work within the guidelines for the fire department standards. When choosing an associate's degree in fire science online it is important to identify the amount of fire science coursework credit hours. Fire science associate's degree online programs begin with prerequisite general education courses in math and English. Associate programs are offered by a community college and consist of two years of coursework. There are programs offered online that can be finished in as little as 18-months. Fire science associate degree online programs introduce fire prevention, disaster, and fire defense planning, and break ground on the analytical approach to fire protection. With an online fire science associate's degree there are several next step options, transfer to a four-year program in fire science, apply for a position as a municipal firefighter, and many others.
Associate's Jobs and Salary
Forest Fire Fighter
If you love working outside and want to use your fire science skills to prevent and protect animals and our precious forests from natural disasters and forest fires, then this could be the perfect fit for you. This fire science associate's degree job is an entry-level position with the forest service agency or the department of agriculture. Much like most things, this position requires firefighters to work in crews, so cohesive teamwork is a huge part of performing well in this position. In some instances forest firefighters are the lifeline for hikers, campers caught in a dangerous area to provide rescue support and medical treatment.
Municipal Firefighter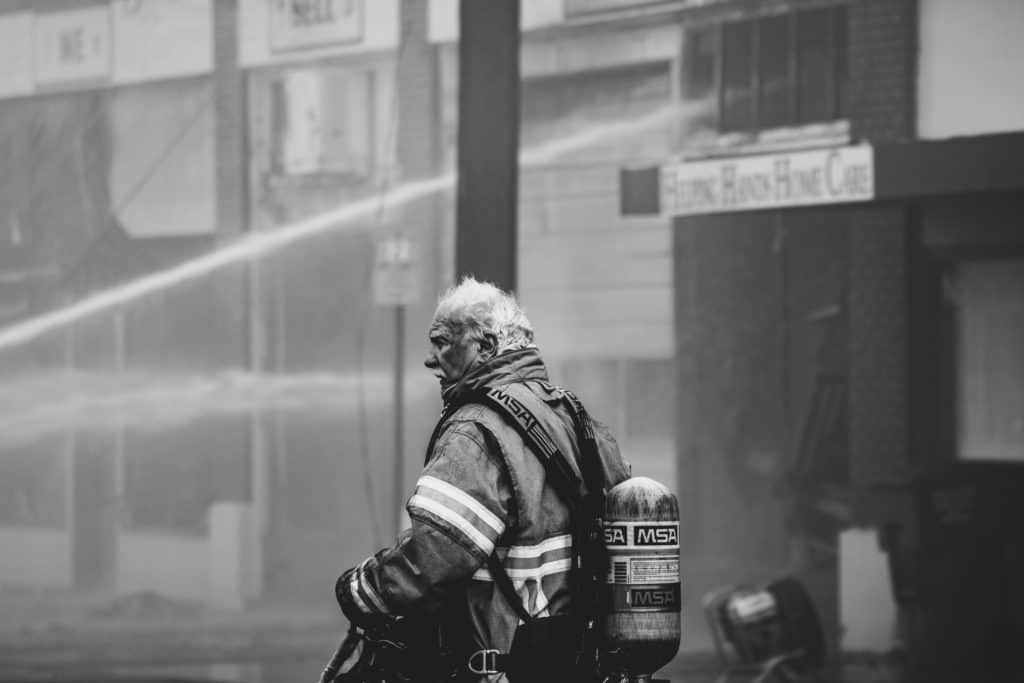 Municipal firefighters are sought out by fire departments in every town and city in the country. This is a public sector service entry-level job for fire science. With an associate's degree in fire science, which is becoming quickly a standard, we will have to depend on state and local regulations to obtain additional certificates in emergency medical services. According to payscale, a municipal firefighter can make between 33k-84k annually. Firefighter salary with an associate's degree is reflective of the great need for people to work in this position. Firefighters are the protector of buildings, properties, and life, they are an integral part of maintaining communities.
EMT/Paramedic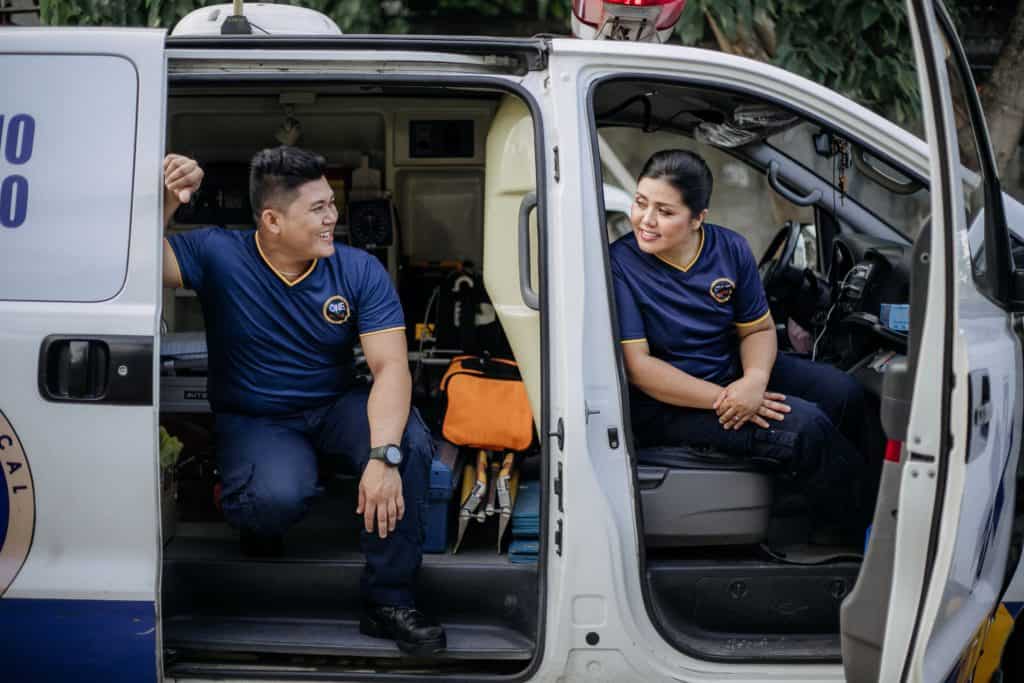 With a fire science associate's degree, job opportunities like an emergency medical technician or paramedic will be an option for individuals after completion of standard educational guidelines. According to Payscale, a firefighter's salary with an associate's degree is higher compared to a paramedic's salary. EMT or EMS works with 911 dispatchers to respond to domestic emergencies. Once on the scene, they work to administer first-aid and support sick or injured people. EMTs work very closely with the fire department and on some occasions, firefighters become paramedics, and in others paramedics become firefighters. This marriage between the medical services and fire services are the glue that makes fire service so effective to the communities they serve.
Fire Alarm Technician
An associate in fire science can lead to an entry-level position as a technician with the fire department. The fire alarm system is the major tool that assists firefighters in doing their jobs. It is a major communication tool that must be updated, repaired, and maintained on a regular basis. To qualify for this position, candidates must show some knowledge of electricity and an associate's degree in fire science or some certification. Fire alarm technicians can make up to an average hourly wage of $21.97 per hour.
Is A fire Science Degree Worth It?
As the need for fire service professionals grows each year, obtaining an online bachelor's degree in fire science is becoming the route to hiring potential. This increases first-year salary offers and competitive edges over other candidates. Although becoming a firefighter is the primary career role for graduates of a bachelor's in fire science online, there are several career choices with this course of study. A bachelor of fire science degree online is a safe, and convenient format for completing the course requirements for graduation. One thing to note about a fire science bachelor degree online is the hands-on training, the instructors use online resources to stay connect with students. Fire science programs work with current firefighters to advance in rank within the department or to hold supervisor positions. The online format serves to assist firefighters working 24 hours shifts or on-call to complete a bachelor's in fire science. According to the Bureau of Labor Statistics, the job outlook for fighter service positions is 6% higher than the average. In an online fire science bachelor's degree program, students will learn how to function in a myriad of different settings including environments under unpredictable conditions. They may also encounter scenes of great tragedy and deal with people at their worst. This is certainly not an easy thing to teach.
Bachelor's Jobs and Salary
Arson Investigator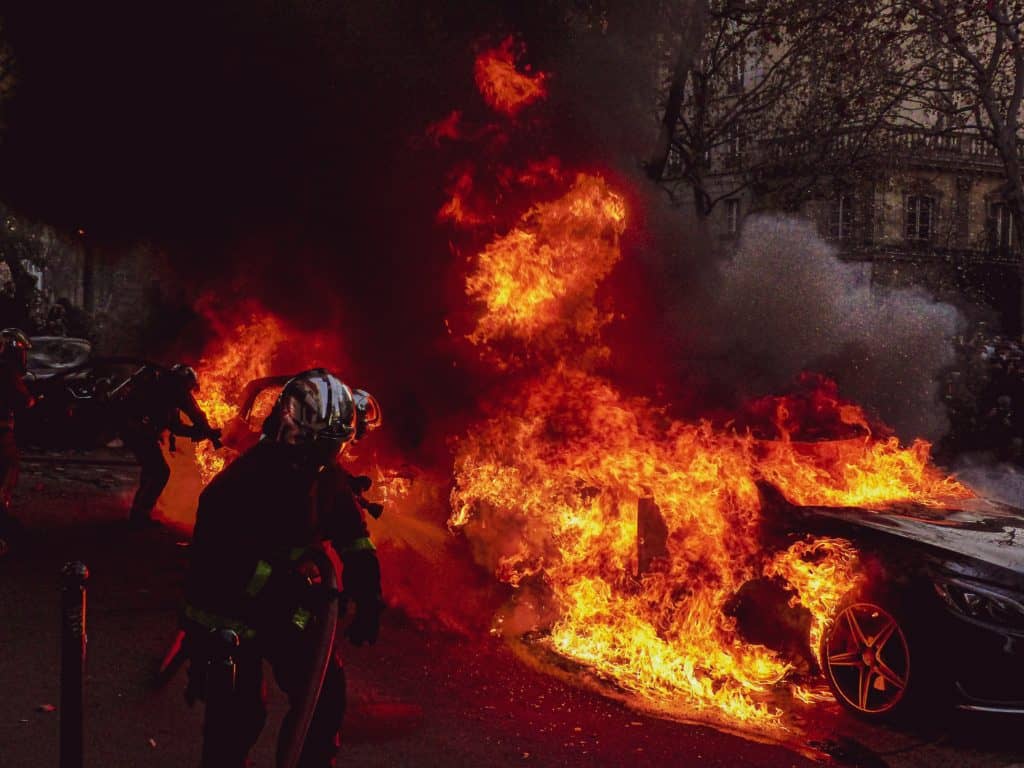 As a fire specialist becoming an arson investigator is an upward career move for firefighters. Although fire prevention is to intervene in the occurrence of an accident or natural disaster there are some situations in which a fire was intentionally set, which is a crime. Arson investigator jobs are acting law enforcement officers, so they will work closely with the police department. Their primary function is to collect and identify evidence of an intentionally set fire. As far as fire science degree jobs go, this one really focuses on the science of fire. Arson investigators use their knowledge of accelerants to collect and identify the source of the fire. The average salary for a fire science degree salary is $61,297 annually according to pay scale.
Forestry Fire Specialist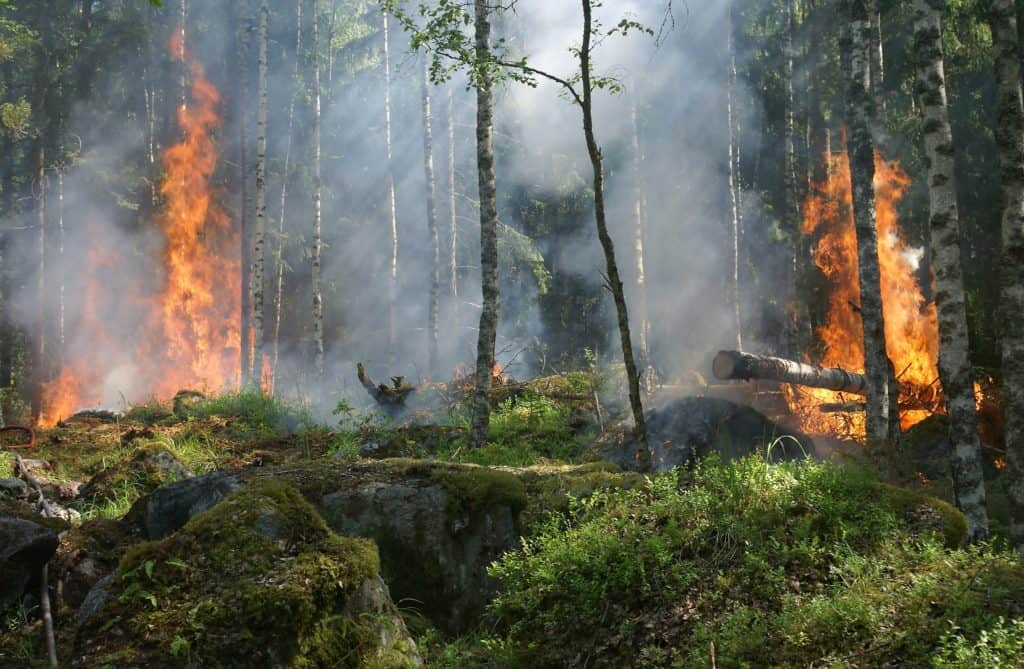 Fire safety jobs take the shape and form of serving so an ever occurring need of the general public. As we continuously try to remain ahead of the deadly impact of climate change, forest fire specialists inspect forested areas for fire hazards and make written recommendations for how to prevent and implement control methods in the case of fire. The occurrence of a fire safety job like this one requires a forestry fire specialist to act as a point person to relay messages and make assessments of fire hazard conditions. A fire science degree salary is comparable to that of a manager or supervisor as there is no reference for this salary. We have aligned the duties of a forest fire specialist with that of a fire marshal, with an average base wage of $63,187 annually.
Fire Inspector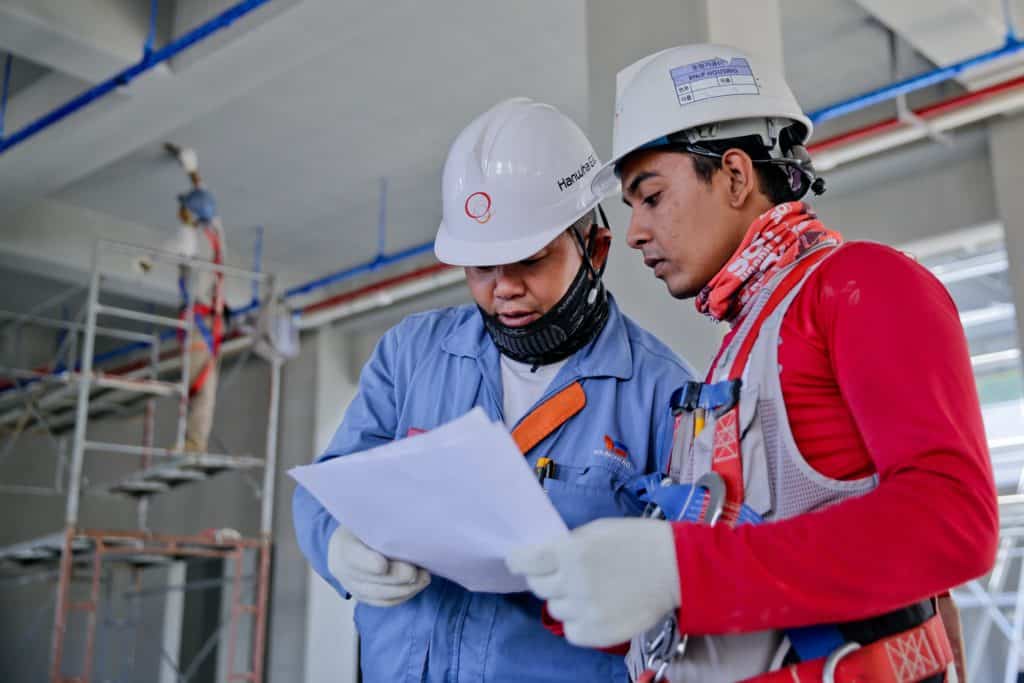 The fire inspector position is one that can be achieved with a fire science bachelor's degree. Jobs with institutions and agencies that are required to provide onsite safety evaluations to ensure buildings are in accordance with laws. A fire inspector's main role is to write summaries of the conditions of properties that store and handle hazardous materials. Fire inspectors salary starts out with 33k annually and is as high as 75k.
Environmental Health & Safety Manager
The environmental health & safety manager is responsible for a myriad of tasks as a fire safety officer. The job description is to inspect and maintain the safety equipment. The EHSM has the same responsibilities as fire inspector jobs, yet these managers are found to be hired by businesses and institutions that handle or work in hazardous materials. As we discussed earlier a degree in fire science can lead to a wide variety of careers. Although this position will not require the manager to act as a first responder, it is their job to prevent incidents at all costs. Agencies are willing to invest in people holding this position, environmental health and safety managers can make an average annual wage of $83,839.
Master's Programs
A master's degree in fire science online is a game-changer for veteran fire service professionals. Achieving a master's degree will give candidates specialized training so as to advance in their firehouse or government agency. Whether you are a career student or a firefighter looking for a step up, a master's in fire science online will allow for students to study at their own pace while still working. As you elevate to this higher level of learning, the degree titles will change. An online master's degree in fire science may also be fire protection, general fire engineering, or master of fire management. Obtaining an online master's in fire science is a pathway to organizational leadership roles within the public sector. There are fire and safety positions as high as federal government agencies, like the homeland security and other organizations in the country. The coursework builds on the experience and bachelor's degree education to refine students' skills.
Master's Jobs and Salary
Fire Protection Engineer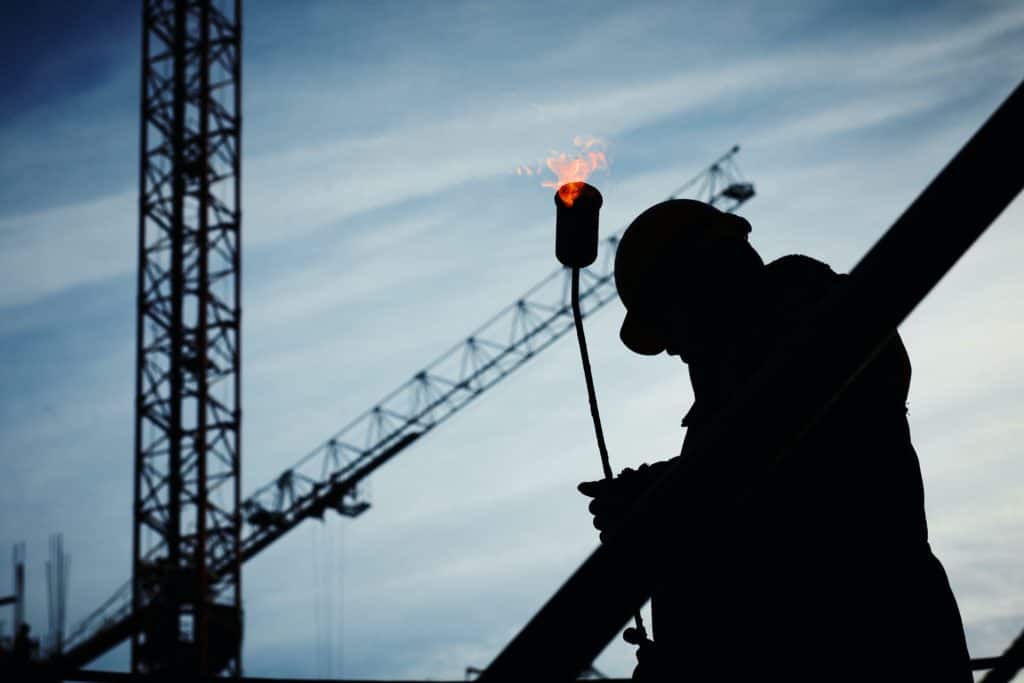 In this position innovative thinking will get you far, fire protection engineer jobs have the challenge of designing, installation of communication systems, and post-fire investigation. Jobs with a master's in fire science can be creative and life-saving this is one of them. Within the profession, engineers apply science and engineering principles as a way to implement fire protection tools to decrease the occurrence of fire damage. The average base pay for a fire protection engineer is $74,735 according to payscale. This not only provides incentive but the motivation to level up with an online master's degree in fire science.
Fire Marshal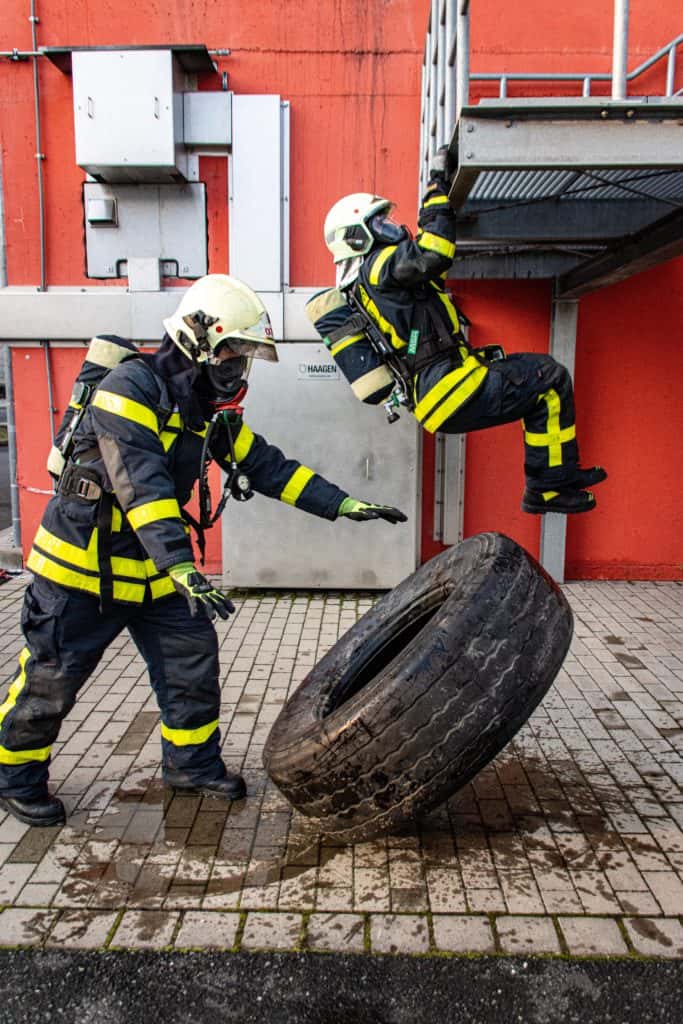 The fire marshal position is a job in the fire department. A fire marshal salary is $63,425, which is the average base pay for the position. To qualify to become a fire marshal, it is imperative to have worked as a firefighter, along with a master's degree in fire science. Fire marshal salaries are well earned, as they have the grave responsibility of overseeing all the fire investigations and the personnel of their department. A fire marshal will be called in when a fire has caused damage worth greater than one million dollars. Once involved they will review and examine the evidence for active investigations and work closely with local government officials to address the cause of the damage and to implement necessary safe holds to prevent it from occurring again.
Fire Investigator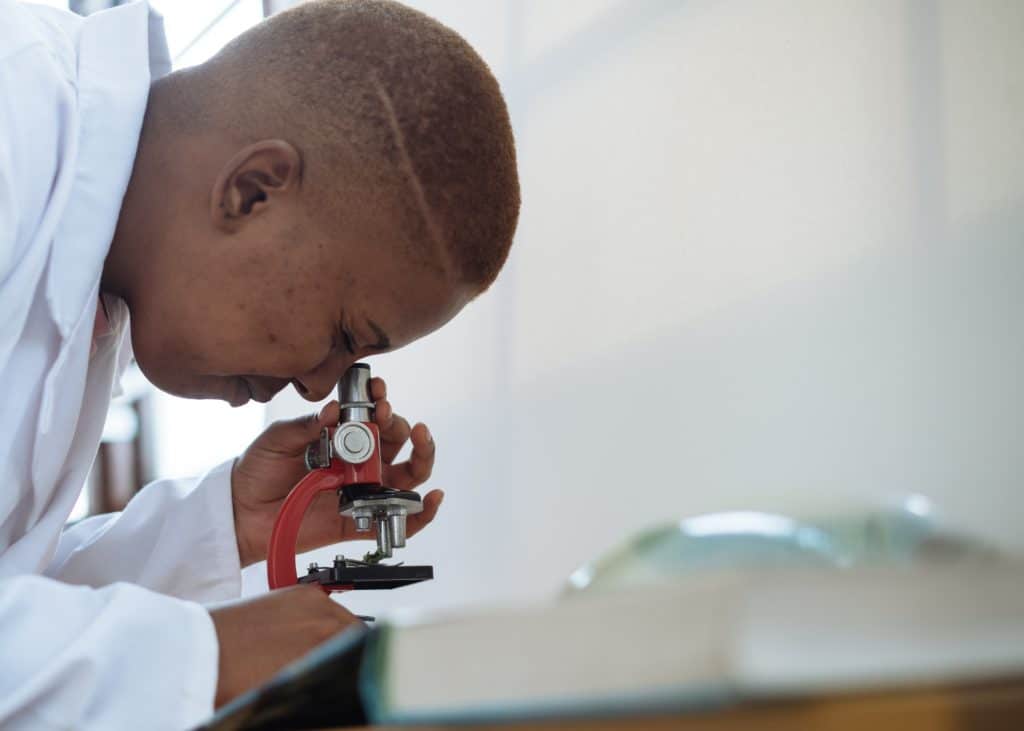 This is where the science is, a fire investigator uncovers the truth about a fire with only the story the evidence can tell. Considering that fire is considered one of the most destructive natural elements it is the job of the fire investigator to uncover what the evidence is trying to say. Fire investigators are considered law enforcement officers and at times work with the local police departments. Fire investigators make the same base pay as a fire inspector as their jobs are aligned. Jobs with masters in fire science can really pay off, annually a fire investigator can make as much as $61,297 annually each year.
Fire Sprinkler Designer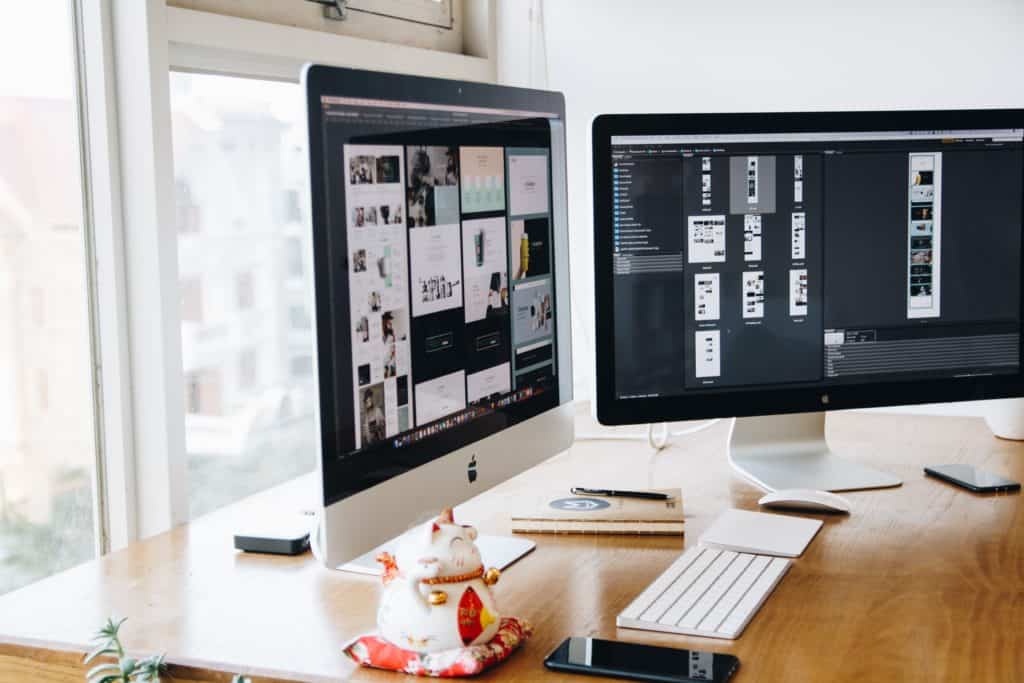 Fire sprinkler designers can't get more simple than that. Sprinkler design is a prominent way to continue saving people from fires, by designing the needs in new and old builds. As a training experience, fire service professional firefighters have the front row seat to some dangerous incidents. So they understand the susceptible areas of living space. With this knowledge, designers are fully equipped to design and install where sprinklers should be placed based on the analysis of potential hazardous risk. Fire sprinkler designers make an average of $21.56 per hour. Designers will also use drafting equipment such as AutoCAD.
Deputy Fire Chief
This is a boss position of fire department jobs, the deputy fire chief is considered one of the lower-level management jobs within the fire department. Although a low-level management position the salary is top level with an average base wage of $83,912. A fire chief salary is a huge return on the investment of a master's degree from a university. The job of a chief supervises and coordinates the fire department jobs within their department, along with ensuring the training and continued education of the firefighters. This includes the training and implementation of innovative safety procedures created to continue to address the newest potential hazards of our environment and our communities.
Doctoral Programs
As we come to the end of our guide so does the educational journey for this field of study, a terminal degree is a Ph.D. in fire science. There are many reasons why getting an online Ph.D. in emergency management or fire science is worth it. Today technology and advanced procedures are being developed every day and understanding them to requires a well-trained mind. Discovering how to apply experience with a policy on a large scale is the focus of the fire science Ph.D. coursework. The doctorate titles at the Ph.D. level degrees titles may be titled emergency management, disaster prevention, or Ph.D. in emergency and protective services. Doctoral programs in fire science are training professionals to take on handling emergency and safety issues on a large scale. The coordination of state and federal agencies and private and international support. Including the innovative and creative skills necessary to manage and implement safety procedures.
What can I do with a Ph.D. in Fire Science?
Fire Science Educator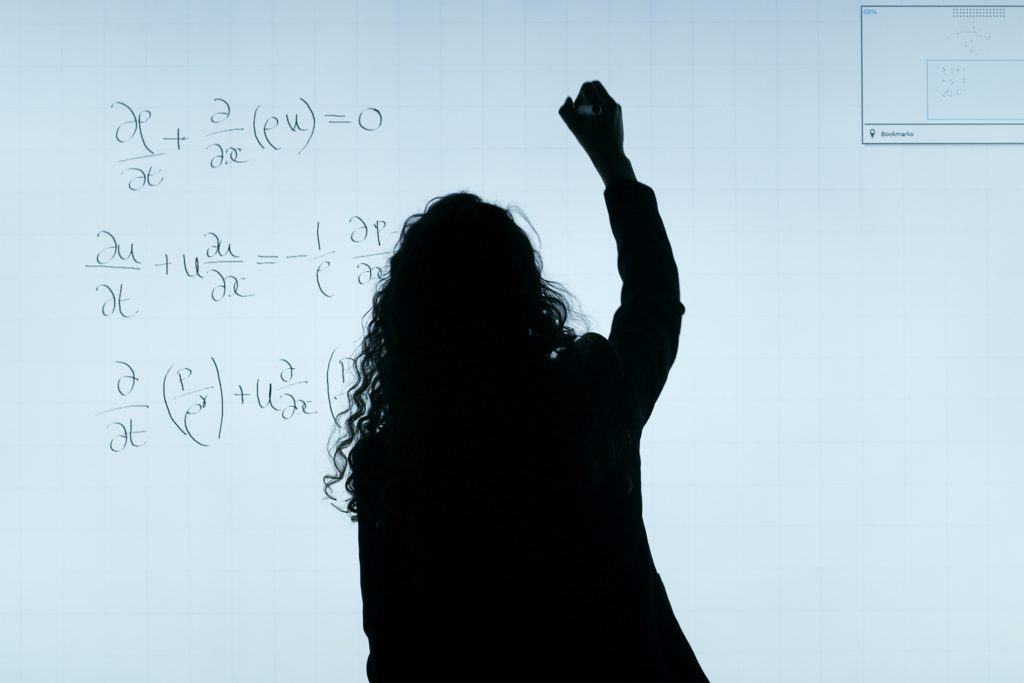 A Ph.D. in fire science will lead to a position with a university teaching future fire science scholars. There are also agencies and organizations that hire trainers to teach staff how to maintain and handle safety equipment. These types of certifications are required in warehouse, manufacturing businesses, and so much more. The average salary for professors is $69,477 annually, as a base wage. With a doctorate degree, graduates can walk into a department as an expert in the field of fire safety and prevention. With a Ph.D. emergency management jobs are not going to be hard to find, a position within education will give you the perfect career after years of fire service.
Emergency Management Director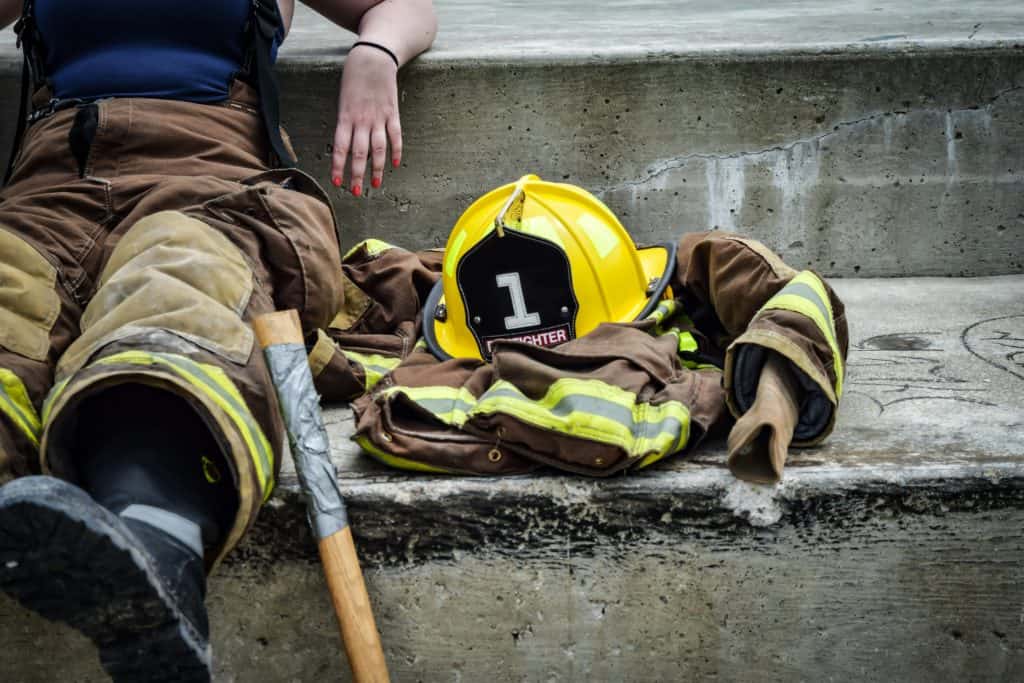 An emergency management director has an important job as a fire service professional. With a Ph.D. in emergency management, you'll have all the skills to plan, implement safety, as well as prevention procedures. As natural disasters increase each year and climate change is becoming the demanding issue of our time, emergency managers have more work. Emergency managers' primary jobs are to respond to emergencies in coordination with local, state, and government agencies. The salary for an emergency manager is equal to that of an environmental health & safety manager, at $83,66 on average base salary annually.
Emergency Management Specialists
As one of the most important positions in the safety and fire public sector, this position is a perfect fit for graduates of a Ph.D. in emergency management. Similar to the other leadership positions in disaster management, this one is no different. However, one aspect is that the job will require some travel to institutions and agencies all over the world. As a specialist, you will appear as an expert to discuss emergency responses to a variety of incidents, hostage situations, technological disasters, under some of the direst times as a people, war, pandemic, and during international emergencies.
Response and Recovery Program Manager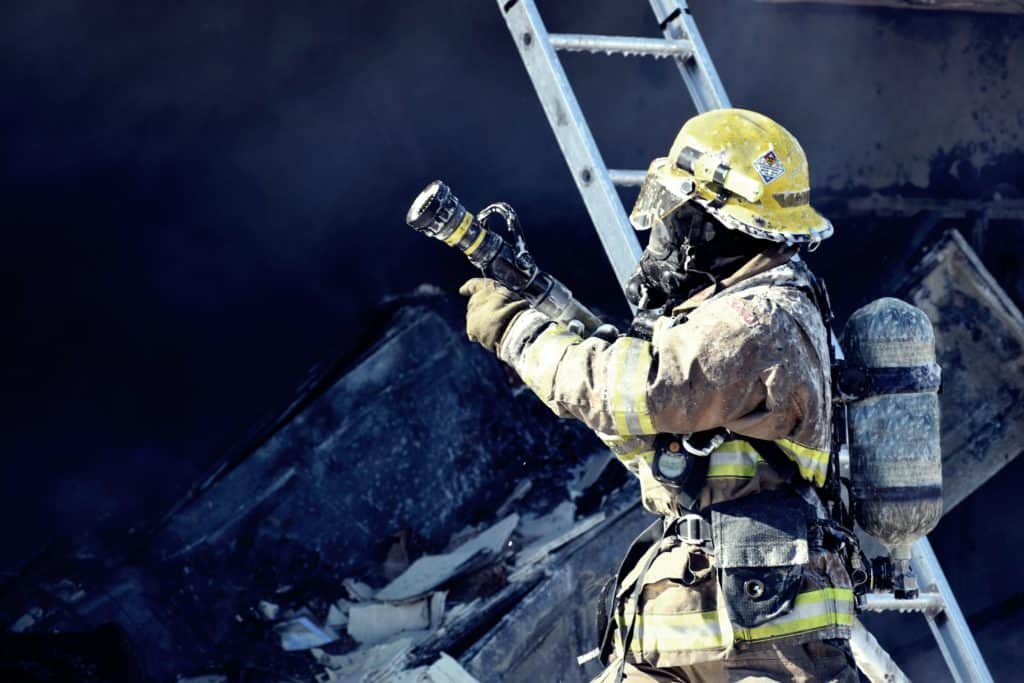 As a leader in the safety and emergency response public sector there are also private and religious organizations that go to other countries to provide emergency response and recovery programs. Response and recovery are deeply rooted in the first responder training firefighters received. This position is a necessary role for most non-profit organizations to have on hand. These are the experts available to address how to deal with exposure to environmental, health, and hazardous safety risks while engaging with unpredictable environments. The salary for response and recovery program managers can vary based on experience, and level of work required depending on how hostile or uncertain the environment. At 65,664 annually as a base average, there is a lot of room to grow, payscale is the source we use to site information of salaries.
Related:
25 Best Online Associate's in Fire Science
What Can I Do with a Bachelor's in Fire Science?
25 Best Online Bachelor's in Fire Science