The most valuable thing in the world today isn't oil, gold, or even water. It's information. With an online master's in data science, you'll be equipped for a rewarding career in the world of Big Data.
What is an Online Data Science Master's?
An online data science master's is a multi-track degree program that combines business strategies with data science with its curriculum delivered online. It's typically offered with multiple specializations under the Data Science umbrella, allowing a student to further refine their career in the data sciences and analytics field. The degree involves learning how to code in different computer languages, how to use applied statistics, how to use databases, and helping businesses make decisions based on the results.
Data science is used by private organizations and governments alike. Businesses want to gain insight into the minds of consumers, while governments need to track statistics. Both collect large amounts of data from various sources, but the data needs to be organized into a usable format and be understandable. This work is done by someone with a degree in data science and analytics, and demand for these skilled individuals is growing across many industries. 
Recommended Online Programs
Explore our featured online programs to find the right match for you today.
The difference between data science and data analytics
On the surface, there seems to be little difference between data sciences and data analytics. Both seek to take large amounts of data and turn it into information that's understandable by all readers. The key difference between data sciences and analytics is the amount of work undertaken by each role. A data scientist models data to help predict future trends, locate opportunities that can be taken advantage of, and provide support for an existing strategy. Essentially, a data scientist does a deep dive into the data using the tools at their disposal to identify, categorize, and deliver information that's sought or may otherwise be relevant to the organization.
In contrast, a data analyst doesn't work in databases at the programming level. Instead, they collect data from different sources that include surveys, visitor information on websites, or buying data from data collection agencies. Once the analyst has their data, they clean it up through the use of a programming language or entering it into a spreadsheet. After the data has been cleaned, they model the data for interpretation, write a report based on their findings, and communicate what they've found to those who want to understand the mind of their ideal consumer.
Data sciences and analytics have similar goals in the form of collecting specific types of data, but the data scientist is more engaged with programming languages and understanding database architecture. Analytics requires some programming language skills in order to get the job done, yet using a computer language isn't central to the work done by the data analyzer. Data science and big data analytics can work with each other as both have similar goals. Data science serves to provide the information to the data analyzer who then converts it into a detailed report for various uses.
Is an Online Master's in Data Science Worth It?
An online data science master's degree is worth it if you have strong mathematical and analytical skills and have an aptitude for writing code. A typical degree program for data science includes computer science, social science, business, statistics, mathematics, data analytics and other related courses. The degree draws upon different disciplines to help you develop the skills you need to become an effective data science analyst. If these challenges sound like they're interesting to you, and you want to enter into a career field that is going to be in demand for a long time, then an online data science master's is worth it.
Why Should I Get My Data Science Master's Online?
There are a number of reasons why you should get your Data Science master's online, with flexibility being chief among them. It's true that students tend to go into a master's program after earning their undergraduate degree, but many also start their careers to gain experience before returning to earn their master's. An online degree program enables students to do both, provided they have the discipline to attend classes after their working hours. It also gives students the opportunity to enter into a master's degree program after earning their bachelor's while starting their career.
Some schools offer a Master of Data Science accelerated degree program online that enables a student to graduate in 12 to 15 months instead of two years. This means a student can earn their master's in less time, gain proficiency in the various areas of the degree, and become a more desirable candidate for employment in less time. It's an excellent option for students who are willing to put in the effort to learn at a fast pace in order to start their career sooner.
Types of Degrees and Specializations in Data Science Master's
As previously mentioned, the data science master's degree can stand on its own, or act as an umbrella for further specialization. You can take a general master of data science online or take any one of the specializations available for a data sciences masters online. Some of the tracks include:
Data science with a computational track
This track gets down to the foundations of data science on which various data collection systems are built upon. You'll learn statistics, how to create algorithms and data structures, the various methods for pulling data, and the mechanics that underpin data science methodologies and tactics.
Managerial data science
This program focuses less on programming languages, although a school may have knowledge of programming languages as a prerequisite. It also includes general management classes and understanding how to use database systems. A student who wishes to work as a manager of databases and be the person that communicates with key players will benefit from this master of data science online track.
Data mining and statistical analysis
This is a more focused area of data science that does deep dives into big data to uncover information. Some of the skills needed include data management, statistical computing, and analysis and model building. If this appeals to you, look for schools with this educational track so you can earn your data science masters online and work in this area of data science.
Ready to start your journey?
What Will I learn in a Master's of Data Science Program?
The data science and analytics degree programs are a new trend in higher education. They are designed to equip students with the skills they need to solve problems, make better decisions, and communicate insights.
Data science is an emerging field that uses techniques from computer science and statistics to extract knowledge from data. Data scientists use analytical methods to uncover patterns in large sets of information, and develop statistical models to provide insight into the data.
Taking a master's of data science online program is a refinement of knowledge you've already learned in some cases, and introduces you to new skills that enable you to enter a specific field of data science. You'll learn how to further use algorithms, program in different languages, how to parse a database for information, build upon existing databases, data visualization, and more. All the skills you learn are applied as a whole and separately as you learn how to take the data that's been uncovered and turn it into a readable format.
You'll also learn how to apply business principles to your processes and findings as the information you're collecting directly relates to the decision-making process of an organization. Knowing how the data is to be used helps inform your decisions and how to seek out relevant data.
Data science students in an online master of science program can expect heavy, heavy coursework.
You will take courses like:
Applied Statistics
Cloud Computing
Computational Methods
Data Management
Data Visualization
Experimental Design
Human-Centered Data Science
Software Design
Statistical Machine Learning for Data Science
Statistical Modeling
Statistics & Probability
You will very likely have to do your own research and complete some sort of full data science project to graduate, working hands on to study data science and refine your technical skills for the real world.
Data science degrees come in different forms. Some students may be looking for an applied data science program, with an emphasis on action. Others may have more theoretical interests. The data science field has plenty of room for all.
Careers and Salary for a Master's in Data Science
The career for a data scientist is specific to the degree in that if you search for data sciences jobs, you'll get hundreds of job openings for data scientists. This is because the core skills taught in a master's of data science degree program are ones that directly translate to the role. The specializations in data science master's degrees also directly relate to jobs with a specific title, such as a supply chain data scientist.
Someone who has earned their master's in data science may wish to change their career path at some point and move into a different area of the computer sciences. Related data science jobs include
machine learning engineer
artificial intelligence
applications architect
infrastructure architect
statistician
business intelligence analyst
All of these data science jobs draw upon the education delivered by a master's in data science, making it easy to transfer from one data science career track to another. These jobs also pay similarly to a master's of data science salary.
Data science jobs can have very high salaries. Below is a sampling of median salaries according to Salary.com, Glassdoor, or the BLS website.
| Careers | Annual Median Salary |
| --- | --- |
| Computer and Information Research Scientist | $131,490 |
| Computer Programmer | $120,730 |
| Machine Learning Engineer | $120,507 |
| Computer Network Architect | $120,520 |
| Information Security Analyst | $103,590 |
| Computer Systems Analyst | $99,270 |
| Applications Software Developer | $98,554 |
| Database Administrator | $98,396 |
| Business Intelligence Analyst | $90,111 |
| Web Developer | $78,300 |
Remember, we're using "median salaries". Some career salaries are even higher than the ones on this list with years of experience and higher skill levels configured.
According to the U.S. Bureau of Labor Statistics, the median annual pay for jobs in data science was $100,910 in 2021. The pay for entry-level jobs in data science starts at around $65,000 and increases with experience. The job outlook for the role between 2021 and 2031 is 36% with a total of 40,500 jobs available by 2031. The BLS estimates that there will be around 13,500 openings for data scientists every year between now and 2031, indicating that there will be heavy demand for qualified individuals to fulfill these roles. The average master in data science salary is very appealing, and the ongoing demand for qualified individuals means it will be very well compensated for decades to come.
The COVID-19 pandemic sent a lot of people home to work, and many prefer to stay there instead of commuting to an office. This is especially true of the technology industry as qualified individuals are in high demand by companies across the board. That includes people who are qualified for data sciences jobs. Finding a remote data science job is easier than ever, adding another appeal to earning a master's degree in data sciences.
Do I Need a Master's Degree in Data Science?
You don't necessarily need a master's degree in data science, especially because you can earn a bachelor's in data science and begin your career from that starting point. The reason why you should earn a master's degree in data science is to further refine your education and make it easier to find employment in your preferred industry and position.
For example, you want to work in the area of big data and how it's warehoused for later use. Earning a master's degree in data science with a data engineering and warehousing track makes it easier for you to enter into this particular area of data science.
What Can I Do with a Master's Degree in Data Science?
As previously mentioned, the role of data scientist directly correlates to the degree. You'll be able to find employment as a data scientist and do the work you learned during your master's degree in data science program. Other jobs you can do with your degree in data science include:
data analyst
data manager
data architect
data engineer
software engineer
The skills you learn to become a data scientist are ones that can be used where knowledge of programming languages and database architecture are needed.
Choosing the Best Program for Me
In order to pick the best program for your educational needs, you need to identify what you're looking for in terms of your educational experience, your career pathway and goals, and cost. As previously mentioned, the data science master's degree has multiple educational tracks due to the fact the degree is relatively new. Some feel that the Machine Learning and Cognitive Specialist track is the best, while others feel that Data Engineering is better.
You'll also want to consider the school itself as you look into the degree program. The school has to provide you with an education that meets accepted standards through accreditation, accepts financial aid and scholarships to help you defray the costs of tuition, and has admission standards that you're capable of meeting.
Admissions
All schools offering a master's in Data Science have their own criteria for admissions. Some waive the GRE and offer tests to waive educational requirements for students who haven't taken the requisite undergraduate classes.
Accreditation
Accreditation for an online data science master's degree means that you can be assured that the education you receive is in keeping with acceptable standards. In other words, the education you receive is held to a minimum standard that's outlined by an accrediting body such as the Higher Learning Commission. Your education is accepted by governments, employers, and the public alike as you were educated to an appropriate standard that meets the needs of society. Accreditation also enables a school to accept various forms of financial aid in the form of student loans and grants.
Financial Aid and Scholarships
You can apply for and use financial aid to get your degree as long as the program is accredited and the school accepts financial aid. Some schools offer financial aid in the form of need-based fellowships and the Federal Work Study program, both of which are options available through government loan programs. Look for the programs on your FAFSA application to learn more about how to apply and take advantage of the reduction in tuition costs.
Another option is to apply for STEM scholarships to help pay for your tuition. The data science degree is recent in terms of its existence, but scholarships to help pay for tuition are plentiful. Some of them include:
Great Minds in STEM Scholarship
Intel/AFCEA Diversity Scholarship
Google Student Veterans of America Scholarship
Acxiom Diversity Scholarship
Oracle Corporate Scholars Program
Oracle Developer Scholars Program
Palantir Women in Technology Scholarship
Major technology companies sponsor scholarships for students seeking to earn their data science master's degree, and are worth applying for. But don't overlook smaller foundations that offer scholarships as they can be a great resource for networking, learning, and finding future job opportunities, even if you don't win their scholarship.
Certifications and Licensure
There are no licenses needed to work as a data scientist, but the more certifications you earn, the better your job prospects become. You may have already earned certifications during your undergraduate degree education, and you may feel that what you have is sufficient. The fact is, the field of technology is always changing. Employers favor candidates that have kept up with continuing education efforts and have worked to earn more certificates. It's true that there is too much of a good thing in the form of earning too many certs, which means you can be selective and focus on the most important ones to aid your career.
Some of the top data science certifications include:
IBM Data Science Professional Certificate
Microsoft Certified: Azure AI Fundamentals
SAS Certified AI and Machine Learning Professional
Tensorflow Developer Certificate
Data Science Council of America Principal Data Scientist
Open Certified Data Scientist (Open CDS)
These certifications show that you've gained proficiency in these systems and programs, and are effective in their use.
Recommended Online Programs
Explore our featured online programs to find the right match for you today.
Online Master's Programs in Data Science
The following list of representative data science master's programs includes only accredited, reputable institutions that meet College Consensus' exacting standards. They are presented in alphabetical order.
1. Johns Hopkins University
Johns Hopkins University offers an MS in Data Science with a single educational track. The classes are designed to teach students the practical skills needed to be effective as a data analyst, learn how to analyze and handle large-scale datasets, and manage information to gain insight into complex datasets. Students have the option to pick courses that fit their area of interest. A proficiency exam is available for students who have not completed the required prerequisites, but have real-life experience.
2. Northwestern University

Northwestern University offers a Master's in Data Science program in an online format. Students can pick from one of five specializations that include Analytics Management, Analytics and Modeling, Artificial Intelligence, Technology Entrepreneurship, and Data Engineering. The degree can be completed 100% online, through part-time study, or in a one-year accelerated option that combines online and on-campus classes.
3. Oklahoma State University
Oklahoma State University offers a highly-regarded MS in Business Analytics and Data Science in an online format. Its core courses include advanced business analytics, research and communications, statistics for data science, and electives that help students refine their degree to work in the areas of marketing, health, cybersecurity, supply chain optimization, and more. 100% of graduates received job offers within six months of graduation.
4. Southern Methodist University

The MS in Data Science program at Southern Methodist University features two degree specializations: machine learning and business analytics. Both programs focus on understanding statistics and building data visualization skills. The program allows students to customize their curriculum to more closely align with their learning and career goals. Some of the classes include machine learning, natural language processing, and business intelligence. The course takes anywhere from 20 to 28 months to complete.
5. UCLA
University of California Los Angeles offers an MS in Engineering – Data Science degree online that teaches students how to mine big data for businesses. Some of the classes include data management systems, big data analytics, advanced data mining, machine learning algorithms, among other related courses. Students who want to take the degree program are required to pass a capstone project or take and pass three written exams for different graduate level classes.
6. University of California Berkeley

The University of California Berkeley has a Master of Information and Data Science online degree course that combines law, management, computer science, social sciences, and statistics. The program is designed for working professionals and is offered in formats that include accelerated, standard, or decelerated. Its core curriculum focuses on developing skills that include statistical analysis, machine learning, data mining and exploring, information ethics and privacy, and more.
7. University of California Riverside
The University of California Riversideoffers an online MS in Engineering – Data Science that focuses on learning how to work in the field of big data. The program offers six specializations in data science and offers an accelerated program that enables students to graduate in 13 months. Students will learn how to identify and analyze hidden patterns in data through their coursework in order to extract the desired information.
8. University of Missouri


University of Missouri, or Mizzou, offers an online MS in Data Science and Analytics program with tracks in biohealth and geospatial analysis, high-performance computing, human-centered science design, and strategic communications and data journalism. The coursework is entirely online, but two campus visits are required. Students can finish their degree in two years, but can also take more time if necessary.
9. University of Southern California


The University of Southern California offers an MS in Computer Science – Data Science that teaches students how to use various tools to analyze databases, store information, access it at a later date, and visualize large blocks of real-time data. Full-time students can complete the program in 18 to 24 months, and part-time students can complete their degree in 30 to 36 months.
10. University of Wisconsin Eau Claire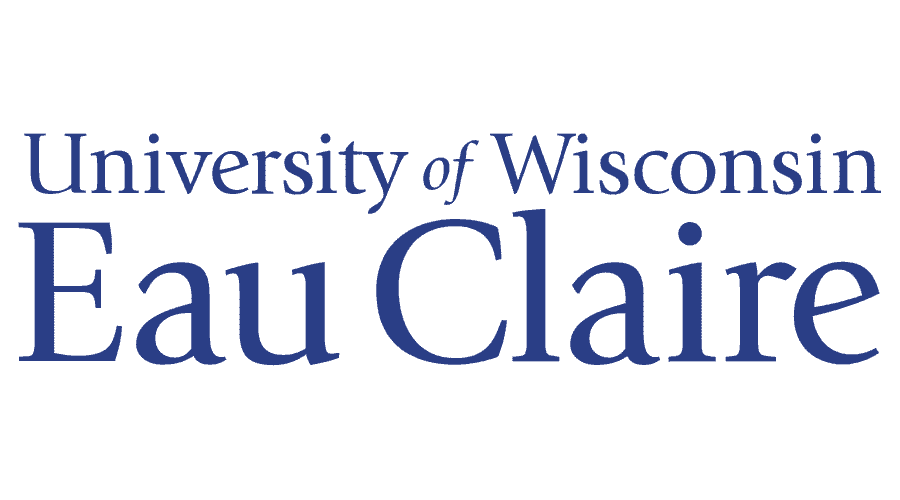 The University of Wisconsin Eau Claire features an online MS in Data Science program that teaches students how to gain insights from actual datasets, then interpret and communicate their findings in an effective manner. The curriculum draws upon different disciplines, including mathematics and statistics, management, communication, and computer science.
Professional Organizations in Data Science
Joining an organization for data science professionals gives you the opportunity to meet other people working in the field of data sciences, helps you find employment, and gives you access to knowledge databases. Some of the organizations you can join after you've earned your master's of data science include:
Institute of Analytics
The Institute for Operations Research and the Management Science
Association of Data Scientists (ADASci)
Special Interest Group on Knowledge Discovery in Data and Data Mining (SIGKDD, ACM)
American Statistical Association
Data Science Association
Data Mining Section of INFORMS
Digital Analytics Association
International Institute of Business Analysis
International Data Engineering and Science Association
Related:
10 Best Free Online Computer Science Courses
25 Highest Paying Online Tech & Computer Degrees
10 Best Degrees for a Career in Software Development