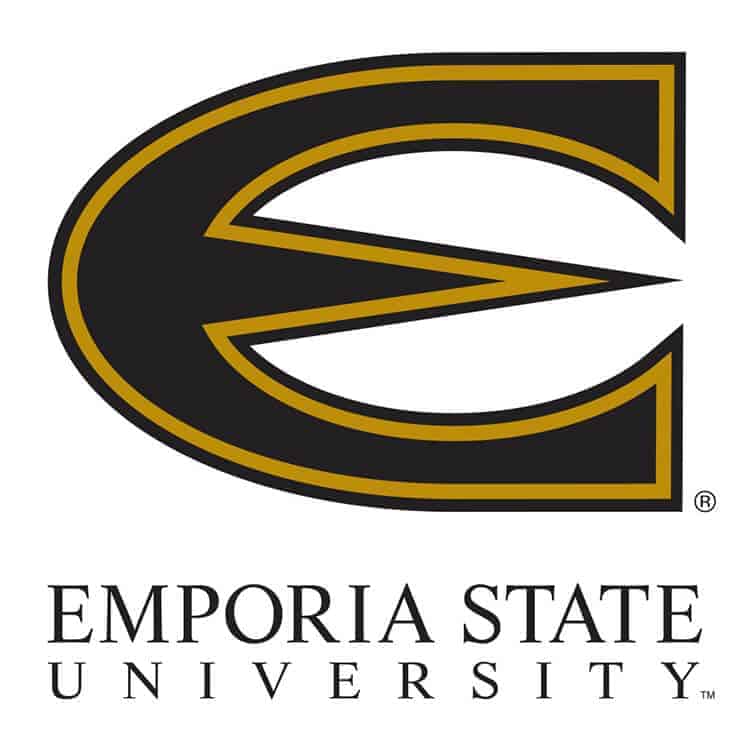 Accreditation
AACSB, Higher Learning Commission
Emporia State University is a public university founded in 1863, and accredited by the Higher Learning Commission. The School of Business was founded five years after the university's opening, in 1868. 
Emporia State University offers a wide selection of prestigious undergraduate and graduate business degrees through the School of Business. The School of Business is highly accredited through the AACSB, a distinction awarded to less than five percent of business schools in the world.
Education
Undergraduate students can earn a bachelor's degree in Accounting, Business Administration, Business Education, Business Data Analytics, Computer Science, Information Systems, Management, and Marketing. To further complement their degree, they can minor in Accounting, Business, Computer Science, Data Security, Entrepreneurship, Information Systems, Integrated Marketing Communication, Marketing, and Management. Master's degrees offered include Accountancy, Information Technology, and Business Administration. MBA students can pursue a general MBA or add a concentration in Accounting, Information Systems, or Marketing. 
Student Life
Students are offered numerous experiential learning opportunities, such as internships, class projects, business competitions, and study abroad programs.
The School of Business has established corporate connections with Koch and Phillips 66, and students are invited to attend networking events four times throughout the year. Business organizations and honor societies, such as the Accounting Club, Business Student Ambassadors, and the Marketing Club offer students leadership opportunities and provide field trips to businesses. The Emporia Entrepreneur Challenge is another great way for business students to get involved, and cash prizes are awarded to the top three teams. 
ESU's School of Business emphasizes community outreach through a variety of platforms. Students are able to share their knowledge with local business owners through the Kansas Small Business Development Center. Individuals in the community can also attend a seven-week Supervisory Training Program through the Center for Business and Economic Development. This program focuses on key leadership skills, including Management, Team Development, Operations, Communication, Leadership, Conflict Resolution, and Employment Law. Through Venture Alliance, students work on semester-long projects for local corporations. 
During their education, students can participate in the Business Mentor Program, where they receive guidance on professional topics from business alumni. This can serve as a golden opportunity for networking, but also as a way graduates can give back to the program. Through all of these experiences, students gain a wealth of knowledge and enter the workforce prepared to tackle real-world business challenges. 
Online Programs
The School of Business offers an undergraduate program in Business Administration. Graduate programs offered online through the School of Business include a Master of Accountancy and an MBA with the aforementioned concentrations. The MBA can be completed in as few as 12 months.
Online students will have assistance available through the Writing Center, Mathematics Lab, and Reading lab where they may receive free peer tutoring, writing, and research assistance.
SEE ALSO