Things changed for employers and employees when the COVID-19 pandemic hit the U.S. in 2020. Businesses that could send employees home to work remotely and those that weren't able to do that temporarily (or permanently) closed. As things began to return to normal, employers, for whatever reason, started having a difficult time finding employees. Employers began to search for ways to make their unfilled positions attractive to potential employees.
Employers, both large and small, began to examine their benefits packages as a way to retain employees and entice new hires to join their businesses. In 2021, a survey showed that 66% of employees waited to examine their job benefits before making employment retention decisions. The Society for Human Resource Management names Tuition Reimbursement, or Education Assistance, as one of the top benefits options that help in employee retention.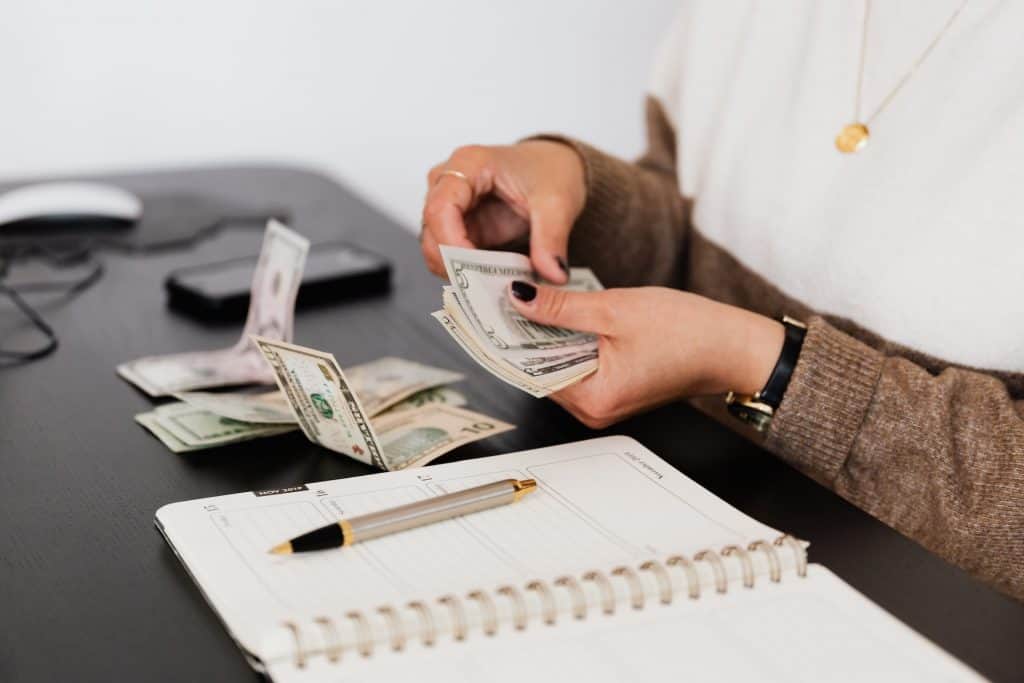 The Great Resignation
In 2021 as part of its report on the "Great Resignation" (employees left jobs at a 20-year high during the COVID-19 Pandemic), Pew Research published that 43% of employees left jobs in 2021 because of poor benefits as well as lack of advancement and low pay.
The Pew Research report also cited that approximately 57-63% resigned due to a lack of respect and the possibility of advancement. Employers have taken notice.
Tuition reimbursement may be an established part of your employee's benefits package or a negotiated employment benefit. This benefit usually pays for some or all of the cost of earning your degree or completing a degree.
Depending on your employer, you may pay your tuition on the front end or have your tuition cost reimbursed once you've completed your semester/quarter or class. Some employers may cap the amount of tuition reimbursement you may receive.
You may find that a school will defer your tuition payment if you're eligible for tuition reimbursement from your place of work. You'll want to check with your financial aid officer, bursar, or admissions office to see how your school handles tuition reimbursement.
Are Tuition Reimbursement and Tuition Assistance the Same Thing?
These two benefits are very similar, but there are minor differences. Both programs let employers provide qualified employees financial help to go to school. It's a matter of when the employee/student receives that benefit before or after taking classes.
Over half of employers nationwide offer a form of financial benefits for education (Society for Human Resource Management, 2019). An employee benefits report by The University of Massachusetts suggests that 15% of employees receiving reimbursement, assistance, or professional development benefits are more engaged with their work, and employers can see a 34% increase in retention.
When we look at tuition reimbursement programs, employees typically pay their school costs upfront, and the employer will reimburse those costs. You may need to meet specific requirements, such as the length of time you've been with the company, a qualifying GPA, etc. Some programs will require your educational track is related to your work.
Frequently, companies will partner with specific colleges and universities to provide Tuition Assistance for courses or degrees directly relevant to the corporation. Funds are provided at the beginning of the school term.
While not as universal as tuition reimbursement or assistance and somewhat controversial, some companies may offer Student Loan Repayment educational benefits for their employees. Pandemic relief legislation passed in 2020 allows employers to offer up to $5,250 annually in tax-free loan repayment until 2025.
Online Students and Tuition Reimbursement
Earning a degree online is probably the best of all possible worlds regarding employers and tuition reimbursement. As colleges and universities enhance their online degree offerings, more students can earn (or complete) their undergraduate degree, pursue an advanced degree, or earn the professional certification without disrupting work routines.
Attending classes online for your degree may be more attractive to your employer since less time off work is required (if any), and tuition costs may be lower. Depending on your program, you might have practical or residency experiences, which may require time away from your job, but online degrees are developed specifically for the working adult.
As an online student, you have greater flexibility in your course schedule, allowing you to continue to work as you earn your degree without having to leave or put additional work on others. Not disrupting your work schedule to earn a degree is a win-win for you and your employer.
What Exactly is Tuition Reimbursement or Assistance?
If you've decided to go to school to earn a degree, go back to complete a degree you started, or earn credentials to advance your career, you may be concerned about how you'll pay for it.
U.S. News and World Report published that tuition and fees for undergraduate students in the U.S. for the academic year 2022-23 was an average of:
Public In-State: $10,423
Public Out-of-State: $22,953
Private: $39,723
The Education Data Initiative estimated the average tuition costs for the community and technical colleges:
Public Resident: $4,864
Public Non-Resident: $8,210
Private: $25,000
National Average Master's/Ph.D. Degree Tuition Cost
Public: $54,500
Private: $81,100
Who Qualifies for Tuition Reimbursement?
If your company offers education benefits, you will likely need to pursue a degree or professional certificate. Tuition reimbursement and assistance could cover associate, bachelor's, or graduate degrees. Professional certifications, diplomas, or technical training will typically qualify.
How Does It Work?
Tuition Reimbursement and other educational opportunities will vary by employer, and you'll probably need to meet specific criteria to be eligible. Some employers may require you to:
Be employed, in good standing, as a full-time or part-time employee
Be working toward a degree directly related to your job (i.e., a Registered Nurse in a hospital or healthcare system may want to earn a Nurse Practitioner degree)
Attend specific schools, such as public colleges and universities with lower tuition
Be enrolled in an accredited school or program
Earn a degree or certification within a certain amount of time
Not to exceed a certain amount of tuition reimbursement funds
Maintain a certain GPA or earn a specific grade
Have worked for the company for a particular amount of time (such as 90 days)
Can You Apply for Financial Aid and Receive Tuition Reimbursement or Assistance?
Even if you receive tuition help from your employer, you're still eligible to apply for Federal Financial Aid (College Consensus Online Student's Guide to Understanding Financial Aid and the FAFSA®) by submitting the Free Application for Federal Student Aid (FAFSA®.)
Before filing your FAFSA, it is also a great time to talk with your Human Resources Department to see if you might qualify for tuition reimbursement or assistance. Does your employer offer educational aid? If you are eligible for the benefit, you'll need to include that information and the amount for which you'll be eligible on your FAFSA® to be calculated in your Expected Family Contribution.
Is There a Limit to Tuition Reimbursement?
Depending on the size of your company or industry, your employer may have a cap on how much tuition reimbursement you can receive to earn a degree. They may also have a time limit on your eligibility. Companies may require you to be a full-time employee.
Some employers will pay 100% of your tuition, while others may pay a smaller percentage. The average tuition amount most corporations cover yearly is $5,250, but some companies may pay more.
Your employer may cover not only tuition costs but provide a certain amount for fees, books, and other supplies. Ask your HR Department if any additional aid is provided.
What Jobs Qualify for Tuition Reimbursement or Assistance?
Tuition reimbursement or assistance has become an incredibly popular employment perk from big tech companies to healthcare systems to manufacturing corporations.
But you'd be wrong if you think you have to work full-time in one of those fields or be a salaried employee to receive educational benefits.
Part-time or full-time employment in grocery or drug stores, fast food restaurants, convenience stores, and big box stores have always been an attractive option for students, and companies such as Kroger, Home Depot, CVS, Taco Bell, and similar companies may cover some of your school costs.
Corporations and Businesses Offering Tuition Assistance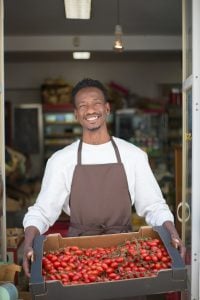 Large corporations often provide employees educational benefits, but smaller businesses may too. Your company may engage an outside company to manage its employee education programs, such as Bright Horizons EdAssist Solutions, Blackbaud, Guild Education, and others.
Educational benefits may come with some restrictions. For instance, tuition reimbursement may cover 90% of your tuition. Corporations may partner with schools such as Oregon State University, Arizona State University, Southern New Hampshire University, and others. The majority, if not all, of the partner schools offer to qualify online degree programs.
With companies struggling to fill open positions, nearly every business category will offer academic help to attract new employees and retain current workers. Depending on your career, some areas that may provide tuition assistance in:
Healthcare: Technology
Entertainment: General Business
Retail: Logistics
Food Service: Communications
Corporations Offering Tuition Assistance
It's well worth it to ask your Human Resources Department or supervisor.
Amazon
After an initial 90-employment period, Amazon pays its frontline employees for tuition, fees, and textbooks. The corporation also funds GEDs, high school diploma programs, and English as a Second Language (ESL) certification.
Apple
Through Apple's Education Reimbursement program, employees may have educational expenses paid up to $5,250 per year for education expenses, such as tuition.
Capital One
Full-time and part-time associates may receive an annual tuition reimbursement of up to $5,250 at over 200 partner schools. Capital One manages its education benefits with Bright Horizons EdAssist Solutions.
Chipotle
Partnering with Guild Education, Chipotle covers tuition for employees following their 120-days of work. Tuition covers a bachelor's or associate's degree in 75 business and technical fields and culinary, agriculture, and hospitality degrees at specified schools.
Dollywood
In 2022, the Dollywood theme park and resort will cover full tuition, fees, and books for employees beginning as soon as employees start work. To date, this benefit covers costs at 40 schools. Herschend Enterprises, which manages 25 attractions nationwide, began the GROW U initiative, which helps with educational expenses for over 11,000 employees.
Genetech
Employees pursuing a company-related degree can be reimbursed up to $10,000 a year if attending an accredited college or university.
Starbucks
Through its Starbucks College Achievement Plan (SCAP), part-time and full-time U.S. employees receive 100% of tuition costs at Arizona State University's online programs.
Target
Target will cover 100% of an employee's tuition, books for an associate's or bachelor's degree, and certificates. This benefit begins for its more than 340,000 employees on the first day of employment, and the benefit can be applied to programs at more than 40 schools.
Walmart
Walmart provides its 1.5 million part-time and full-time employees pay full tuition and books at ten specified schools. The benefit is through the corporation's Live Better U education program.
No Education Benefit? How to Ask for It
Perhaps you work for a company that doesn't offer tuition reimbursement, educational assistance, or student loan repayment programs. How can you encourage your employer to consider it? Start with your immediate supervisor or Human Resources Department.
Present your request as a mutually valuable benefit for both the company and employees.
In a time when employers are looking for effective employee recruitment and retention options, educational assistance can be a win-win. Companies will usually have professional development built into their budgets. They could use a portion of that line item for tuition programs but haven't redirected the money to degree or technical programs. Some employers may not appreciate how important education benefits can be to employee loyalty as well as the company's bottom line.
Benefits to Employers
Tuition reimbursement or assistance truly is a benefit to both employers and employees.
ROI – Offering education assistance has been seen to increase a company's return on investment. The Lumina Foundation released a study showing that Cigna had a 129% ROI and credited tuition reimbursement as part of employee retention.
Tax Break – Employers are able to take up to $5,250 each year in tax deductions for each employee receiving tuition reimbursement. Other breaks may be available as well.
Productivity – Not only do employees receiving tuition reimbursement stay with a company longer, but the employer develops a more educated workforce.
Here are some statistics that might help in your discussion:
80% of employees are interested in continuing their education while working
Only 25% take advantage of the program (InStride/Bain & Co)
88% of Gen Z employees would recommend their employer because of education benefits (Bright Horizons)
Of Millenials, 45% would change jobs for educational benefits (Gallop)
71% of employees surveyed rated educational assistance the second best benefit, just below healthcare (EdAssist)
In short, an education benefit is a key to employee recruitment, job satisfaction, and advancement, as well as influencing employee turnover. It's worth your employer's consideration.
Related:
College Planning for Online Students
Online Student's Guide to Understanding Financial Aid and the FAFSA
An Online Student's Guide to the Common Application