Online Business Analytics Certificates provides business professionals with the analytical tools and knowledge needed in today's businesses. Students will learn to uncover novel correlations, patterns, trends, and strategic insights. A distance graduate certificate helps business professionals improve business decision making and problem solving using analytical skills, models, and processes. No matter your background in business, it is a great time to add data analytics to your skill set.
Business analytics are essential to most organizations that function today. Business experts are increasingly concerned about the field's talent gap. If you're considering the option of investing in one or more of the top online business analytics certificates, you'll want to know a few factors. How is a business analytics certificate worth the effort, time, and expense? What are the best online business analytics certificates available for distance learners? To answer these questions, and more, here are some of the best online certificates in business analytics.
Cornell University


The field of business analytics has recently exploded as all industries and functions increasingly rely on data-driven insights to make leadership decisions. Cornell University offers several excellent online business, data, and marketing analytics certifications.
The statistical programming language R is used in data science. Understanding the fundamentals of how it works is helpful whether individuals are considering careers in data science or looking to communicate better with data scientists on their teams.
In the online Business Analytics Certificate program, enrolled students develop essential foundations in R programming skills, then use those skills and knowledge to understand and summarize data. Students study data analytics programming principles within the program and use R for data sampling, manipulation, and visualization. Building on those skills, distance learners can summarize and visualize real data sets and draw conclusions from those data. Cornell's business analytics program is the right move for distance learners.
University of Texas at Austin

Data is everywhere in today's economy. So, the McCombs School of Business is committed to preparing its online data analytics students for success. Business school instructors teach all online Data Science & Business Analytics certificate classes from UT Austin. Certificate programs provide academic and intellectual rigor while fine-tuning practical, real-world knowledge in a series of classes. The courses are designed to develop specific skill sets. This business analytics program helps impart valuable skills and thought processes to organizations.
Through the university's Data Analytics Online program in 24 Weeks, students can learn through its Data Analysis and Visualization Boot Camp. This certificate program teaches individuals the technical and practical skills to analyze and solve complicated data issues through an innovative online learning format. Courses are designed to give students the flexibility they need to balance their work-life schedule while providing them with the structure and support they need to be successful in achieving career goals. All courses offer live, interactive virtual classes led by seasoned instructors. The University of Texas at Austin's online certificate is a great idea for tomorrow's business leaders.
Georgia Institute of Technology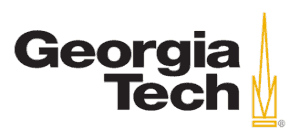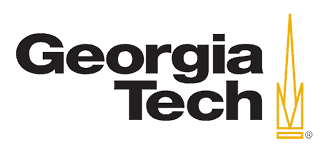 Leaders of Georgia Institute of Technology's online Business Analytics Graduate Certificate understand that in today's world, all organizations are looking for ways to make better business decisions. Business professionals with training and expertise in business analytics can take a data-driven approach to find solutions in all industries. Ranked as one of the best in the U.S. for business analytics, the Scheller College of Business offers an entirely online Business Analytics Graduate Certificate that trains professionals to prepare, analyze, and interpret data to drive business into the future.
This online certificate will help business students learn the vital strategies needed to extract information from vast data businesses generate in the modern world. The online coursework covers the analytics cycle, allowing working professionals to maximize insights while making more informed decisions. This four-course program from Georgia Tech will enable students to take up to two courses each term. The curriculum is presented in an asynchronous format, with live weekly office hours. Enrolled students thrive within this online certificate in business analytics.
Washington University in St. Louis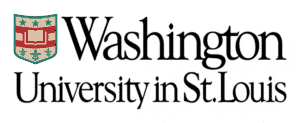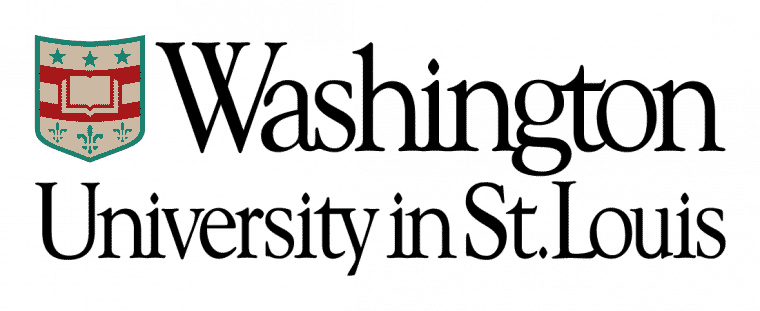 Washington University in St. Louis students pursuing an online Business Analytics certificate can amplify their data analysis abilities in the fast-growing analytics field. These distance learning opportunities allow learners to harness the power of analytics while considering principles to navigate the gray areas in businesses of all sizes. Students can go on to advance in three levels of credentials as they build their resumes with progression through graduate certificates, advanced graduate certificates, and a master's degree in Business Analytics.
The business school gives students access to the university's personalized, propriety online learning platform, "learn.WashU." It was developed by the school's Center for Digital Education. The platform provides students with engaging course sessions and a cutting-edge user experience. An online certificate from WashU is well respected and opens doors throughout one's career. The business school's excellent career resources include opportunities for professionals to partner with students to help them achieve career goals. Students enrolled in this distance certificate can stand out in the high-demand field of business analytics while they progress through the program.
Michigan State University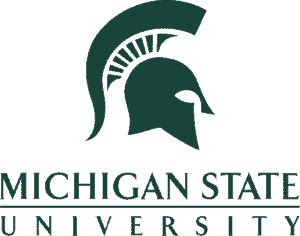 The program designers at Michigan State University understand that all organizations are overflowing with new streams of data information and are flooded with application possibilities every minute of every day. Strategic data management and analytics can transform how professionals do business. Organizations must leverage that data.
Michigan State's online Professional Certificate in Business Analytics helps students navigate, interpret, and apply the data flow to maximize their business productivity and performance. The curriculum focuses on the issues that drive value and innovation with a broad view of business analytics. There is much internal and external information available today. Successful managers must filter out the noise and focus on the issues that matter. The process starts with asking the right questions. Students enrolled in this excellent course explore external data and sources that help them increase efficiencies, develop innovative strategies, and optimize processes when integrated into their business analytics.
University of Texas at Dallas

The online Graduate Certificate in Financial Data Science at UT Dallas focuses on the analytical technologies used in the financial markets. These technologies include Econometrics, Machine Learning, SQL and NoSQL databases, and Natural Language Processing. These processes are becoming ever more essential in the provision of financial services.
Certificate students engage in hands-on projects and learn to leverage these technologies to analyze financial data to solve real-world issues. Required courses within the certificate include
Financial Information and Analytics,
Mathematics for Financial Analytics,
Statistical Methods for Financial Analytics,
Financial Applications of Machine Learning, and
Special Topics in Financial Technology and Analytics.
To meet all certificate requirements and expectations, enrolled students must complete all courses with a 3.0 or greater GPA. Courses are featured in an evening or weekend format to accommodate working professionals. They are typically offered in hybrid mode. All enrolled students must complete a boot camp before starting the program. Candidates interested in the Graduate Certificate in Financial Data Science may enroll in the program as part-time students. This online certificate in business analytics offers a lot of bang for the buck.
William & Mary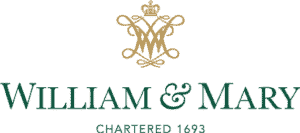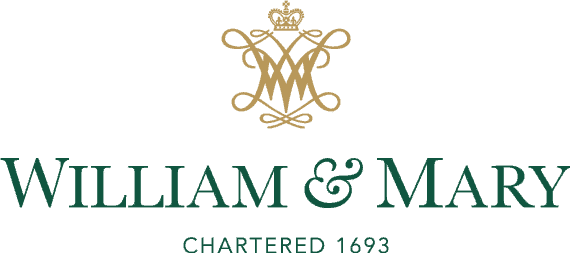 William & Mary's online Foundations in Business Analytics Certificate is an excellent distance program for today's business leaders. Program designers understand that data science and analytics have redefined the business world, and their influence on the job market is not slowing down. There is a surge of data analytics positions in the United States over the next few years. All these positions require a refined set of quantitative and programming skills.
The online Foundations in Business Analytics Certificate at William & Mary fuses the prestige of a "Public Ivy" education with the agility of a short-term, targeted business skills-development program. The five courses can be completed in less than two semesters. Distance learners gain access to crucial business analytics tools and skills that help them launch into analytics-driven roles or provide their point of entry into the Online MS in Business Analytics program. The Linear Algebra for Business Analytics and Probability and Statistics courses provide essential background knowledge for the mathematical modeling that analytics roles demand. This certificate in business analytics is an excellent choice.
North Carolina State University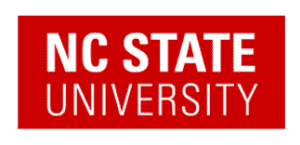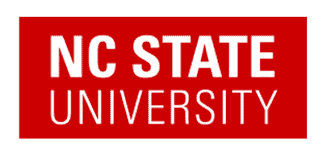 North Carolina State University features one of the best online Business Analytics Certificates. This stellar program helps develop management professionals skilled in big data analysis and organizational decision-making. The Business Analytics Certificate trains management professionals by giving them advanced skills and techniques that address specific and industry-wide business issues.
All students complete twelve credit hours to earn a Graduate Certificate in Business Analytics. This program currently includes the core courses of Data-Driven Managerial Decisions and Data-Driven Managerial Decisions. Students can also take Predictive Analytics for Business and Big Data and Data Engineering, Management, and Warehousing for Business.
The business school requires students to achieve a grade of B- or better (a cumulative 3.0 GPA) to be granted academic credit toward the certificate. NCSU does not allow for transfer credits or course substitutions for this program. All students must complete certification courses within four years of beginning the program to count toward the certificate requirements. Students have the chance to meet certificate courses online or during the in-person evening session.
Purdue University

Purdue University offers online certificates in Business Analytics and Business & Economics Data Analytics. Program highlights for both options include an eleven-credit hour structure and a 100% online option. All courses are delivered by acclaimed Krannert faculty, and credit is earned towards the business school's online MS/MBA degree. This Graduate Certificate is an impressive academic credential that enhances ROI.
The Krannert School of Management is a top-ranked business school within a university at the forefront of STEM education. It offers an analytical, problem-solving type of business education and a pragmatic approach to academics. Organizations are collecting more data than ever, and using the information to make better-informed decisions is essential in today's global business environment. Purdue's Business Analytics Graduate Certificate and Business Analytics programs teach students to use analytical techniques and tools to analyze data in the business world. The program requires that enrolled students choose a programming track between R and Python. This certificate is an asset to any professional's resume.
Bentley University

Bentley University features an online Foundations of Data Analytics certificate. It is no secret that many U.S.-based organizations plan to adopt big data analytics in the coming years. Big data designers take a high place among the top emerging jobs in the nation. The three-course certificate at Bentley is designed to give enrolled students the foundational programming skills and knowledge they need for analytics tasks across organizations to handle and extract value from large data sets.
According to many technology and business education sources, top programming skills vital for data analytics roles include SQL and Python. These topics are covered in the required courses for this online certificate. In addition, sensor data, big data from operational transactions, weblogs, and social media sites are explored for analytics and visualization. Upon completing this certificate, distance learners could apply for and be accepted into a Bentley master's program. These certificate courses are stackable toward MBA and MSBA degrees if students maintain a minimum 3.0 GPA throughout the program. Bentley has created an excellent opportunity with the online Foundations of Data Analytics, Managing with Analytics certificate.
Since business analysis is a complicated field, it is an art and a science. It takes the knowledge and expertise of skilled business professionals to skillfully analyze data. By enrolling in an online certificate, you can gain the important skills and knowledge needed to succeed in this growing field. If you're brand new to business analytics, starting with an introductory course that deals with fundamentals might be a good idea. These courses included in this list are where you should begin. From there, you may be interested in going on to pursue an MBA or MS in business analytics.
Related Resources:
Online Business Analytics MBA Ranking
Online Master's in Analytics Management
Best Degrees for a Career in Business Analysis