This is a consensus ranking listing the best Online Master's in International Management programs in the nation. We found the nation's best business schools offering advanced business degrees focused on international and global business management. Finding the right online master's degree can be overwhelming, and finding the one that will help get you on track for an advanced career in international management can be like finding a needle in a haystack. But this ranking highlights the best Online Master's in International Management programs in the country.
Online Master's in International Management Programs
In today's digital era, it is no surprise that online business programs are on the rise. Online Master's in International Management offer a flexible way for students to build upon their personal knowledge and business experience with a global perspective. According to the Bureau of Labor and Statistics, management positions are expected to grow 5% from 2019 to 2029. This growth will result in more than 500,000 jobs in this in-demand field. While earning a traditional management degree has benefits, those who complete a degree in international management have a far wider reach and skill set. Fields like management banking, logistics, management analytics, and HR management all utilize the skills taught within international management degrees. Many top companies have locations across the globe. The diversity training, leadership training, and business education from an Online Master's in International Management set graduates up for success in positions both in the U.S. and abroad. 
Recommended Online International Business Programs
Explore our featured online programs to find the right match for you today.
The following is a list of highly regarded Online Master's in International Management programs. All have been vetted and offer courses either fully online or in a hybrid format. If you are looking for a distance Master's in International Management, this is the list for you!
Methodology
This list of Online Master's in International Management Programs is a consensus ranking, which means that we combined information from five leading business school ranking systems. Data from The Economist, Bloomberg Businessweek, The Financial Times, U.S. News and World Report, and Forbes was collected for each program, averaged, and placed on a 100-point scale to find each degree's Consensus Score. To break any ties, the base tuition of each degree was used.


The University of Southern California's Master's of Science of Global Supply Chain Management program was recently ranked #1 by U.S. News in Online Programs. USC's unique online Global Supply Chain Management is STEM-designated and integrates business education and functional knowledge such as outsourcing, logistics & distribution, and strategic procurement. As a part of the program, students travel to an international supply chain hub for an intensive week-long learning trip. Participants learn from local policymakers and industry experts while touring cutting-edge companies, taking part in infrastructure projects, and conducting personal research and presentations. Real-time research projects are conducted in partnership with industry leaders. At the end of the program, students are invited to visit highly restricted facilities of companies such as Walmart Distribution Centers, UPS, and Performance Team in Los Angeles. Students can also enhance their degree by completing a Lean Six Sigma supply chain management certification course.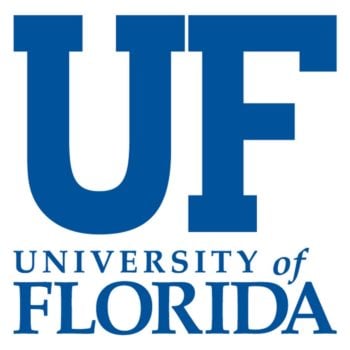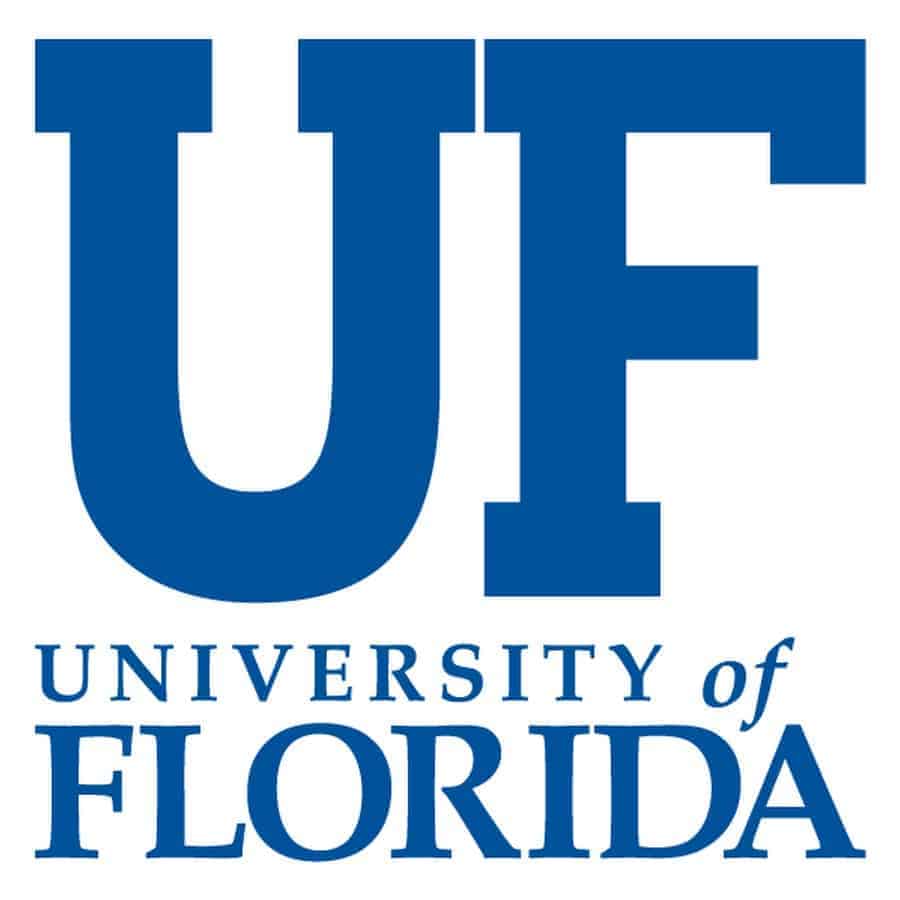 The Online Master's of International Business program at the University of Florida is offered through the Warrington College of Business. This one-year distance learning program requires no campus visits and is designed with those who are early in their careers in mind. The comprehensive curriculum consists of 14 credits of core business concepts and 16 credits of elective coursework. A week-long global immersion experience is required and included with tuition fees. Past locations have included Berlin, Brussels, London, Prague, and Barcelona. Online students have access to Business Career Services, which includes support like individual career coaching, professional development workshops, access to job search engines, and corporate outreach relations. Tuition for this program is offered at a greatly reduced price for Florida residents. Students in and out of state can receive a discount through partial merit scholarships that are automatically assessed during the application process. Graduates of the Warrington College of Business become a part of a connected alumni network of more than 65,000.
Online students at Fordham University learn from the same exceptional professors that teach on-campus at the Gabelli School of Business. The School's location right in the heart of New York City benefits distance learners because of the connections and unique perspective it provides. There are three program start dates per year for the Online Master's of Science in Global Finance at Fordham. Students can finish this master's degree in as little as one year or take longer if they prefer to take classes on a part-time basis. Classes are held through live sessions taught by Gabelli faculty. This format allows students to learn in an interactive way that is additionally supported by an innovative app and online learning platform. A few of the skills covered within the degree include analyzing data through data visualization, programming languages like Matlab and Python, financial econometrics, and more. An in-person residency in New York City is completed towards the end of this comprehensive program.

The Online Master's of Science in Global Supply Chain Management at Purdue University is a flexible program that begins in January of each year. All courses within this degree are developed by faculty from the esteemed Krannert School of Management. The business core covers essential topics like supply chain management, supply chain analytics, global supply chain management, and strategic sourcing and procurement. An additional nine hours of elective credits allows students to dive deeper into other subjects such as web data analytics, negotiations in organizations, and ethical and sustainable supply chain. The curriculum also includes an experiential learning course. In this innovative course, students complete a project for local companies and gain real-world experience in the challenges of managing supply chains and organizations. Career support services are an additional resource offered through the Krannert Professional Development Center. In the past Krannert students have worked with and been hired by top companies like Amazon, Dell, Pepsi Co, Shell Oil Company, and more.

American University's distance M.S. in International Relations and Business is designed to prepare the next generation of leaders for the task of navigating complex international business environments. The Online Master's of Science in International Relations and Business is a joint degree that was developed by the Kogod School of Business and the School of International Service. Students are able to further develop their understanding of foreign policy and the intersection of business and international affairs because of the collaboration between these two highly respected schools. In fact, American University's distance MSIRB is AACSB accredited, ranked #8 worldwide by Foreign Policy Magazine, and within the Top 100 for U.S. News and World Report and Businessweek. During this program, students meet for weekly online class sessions that are supplemented by coursework and discussion boards. A global immersion experience and comprehensive capstone project round out the curriculum. There are three start dates every year, and no GMAT or GRE is required.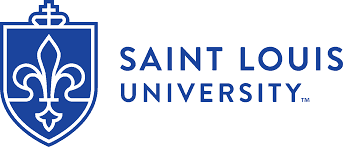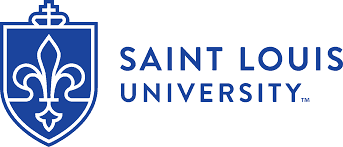 The Hybrid Executive Master of International Business degree at Saint Louis University is a 21-month program that combines virtual classes with on-campus meetings. The on-campus component to this degree generally consists of in-person classes every other Saturday from 8:00 AM to 4:30 PM. The cohort format combines well with these sessions and helps facilitate a real connection between peers and professors. The curriculum is thoughtfully mapped out in a team-based style so that students are given ample opportunity to practice critical thinking, strategic planning, and organizational leadership. A few of the complex topics discussed include international economics, risk assessment, generating sustainable growth, and emerging markets. In addition to coursework, EMIB students also participate in a two-week international residency experience in Asia or Latin America. During this experiential learning trip, they meet and interact with ambassadors, State Department officials, and local executives to learn about the many facets of being a competitor in the global economy.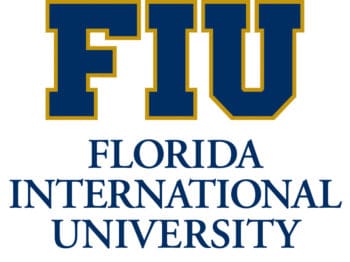 Florida International University offers an Online Master's in International Business that can be completed in just one year. Participants complete 30 credit hours of course work through eight-week sessions. The well-rounded curriculum covers key topics such as international entrepreneurship, cross-cultural skills, geopolitics, and emerging markets. There are also an experiential consulting project, an international trip, and a trip to observe international business in and around Miami. Outside of these trips, this program is 100% online and taught by renowned FIU professors. Florida International University is one of just 15 schools in the United States to be granted a federal grant to operate as a Center for International Business Education and Research. Their OMIB recently ranked at #3 in International Business Programs and #14 in Best Online Graduate Business Programs by U.S. News. There are several professional development opportunities for this degree, including a MIB Prep workshop, meeting with career services advisors, and optional Lean Six Sigma-Yellow Belt certification.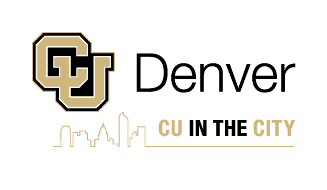 The University of Colorado Denver is the home of the only CIBER institution in the state. The curriculum in their MS in International Business is well planned and offers specializations in global supply chain, global cross-cultural studies, and digital globalization. Students can participate in this program online, through evening classes, or a combination of both. Flexibility is further offered through the ability to take classes on a part-time or full-time basis. Small class sizes encourage relationship building with peers and professors. There are also many networking opportunities such as in-class guest speakers, executive guest speakers, panel events, and more. The Business Career Connections team supports students before and after graduation through career workshops, one-on-one appointments, career events, and monthly job-specific employment opportunity emails. Students are given the opportunity to apply their knowledge in real-world business scenarios by participating in study abroad programs, internships, or an international business consulting course.


The Master's of Science in Global Supply Chain Management at the University of Alaska Anchorage is offered in a convenient 100% online format. This 20-month degree is completed in five semesters and carries esteemed AACSB accreditation. Students can begin their Online MS in Global Supply Chain Management each fall. There are generally less than 25 students per class, and there are no required on-campus visits. Courses within this well-respected program include Supply Chain Technology and Systems, Leadership Principles and Management Skills for Global Supply Chain Managers, The Role of Global Supply Chain Management in International Trade, and Logistics and Global Supply Chain Management. There are many learning strategies utilized to make this online program engaging and interactive. Assignments include readings, videos, discussion boards, group presentations, quizzes, and more. Most courses are taught by more than one instructor. The UA professors for this degree are a mix of industry and academic experts who can be reached through email, Facetime, discussion boards, and Skype.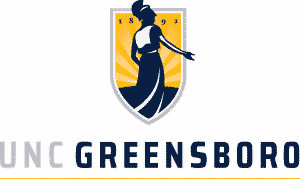 There are many master's programs in North Carolina and the U.S. that offer Master's of Business Administration degrees. The Bryan School's Master's in International Business is the only program in the state and its region with a sole focus on international business education. Excellence and diversity are key values for the Bryan School. Because of this, their professors are leading industry experts who have experience living or working internationally. This creates classrooms that involve diverse cultural backgrounds, experiential learning opportunities, and unique teaching styles. Students can attend on a full-time basis and finish their degree in just one year of study on a part-time basis for a two-year graduation timeline. By the end of the program, participants can expect to further their understanding of the global environment, the relationship between business and the global environment, leadership skills and a global mindset, and innovative thinking skills to thrive.
Earning an Online Master's in International Management offers many benefits. You may be wondering what positions are available for this field, how to lower the cost of your degree, or how to get connected with others in this field. Lucky for you, we have answers to those questions!
What type of jobs can I get with an Online Master's in International Management degree?
A few of the opportunities in this field include global marketing manager, international sales manager, international trade compliance manager, international logistics coordinator, and business development coordinator. According to payscale.com, a Master's in International Business can increase salary potential. In fact, recent data shows that students who earn a Bachelor's in International Business make an average salary of $65,000, while those with a master's degree in this field earn an average of $93,000.
How do I get connected within the International Business Management community?
There are many ways to network and get connected within the international business management community. One of the first places to start is within your Online Master's in International Management program. Peers, teachers, and alumni connections can greatly impact opportunities and support within this competitive field. Professional organizations are also an excellent resource. A few places to check out are the:
How can I reduce the cost of my online graduate degree in business?
Well-established business schools will have transparent pricing. However, online programs may have additional fees to consider. Factors such as technology costs, books, out-of-state tuition fees, or required campus visits can really add up. Some things that can reduce the cost of an online master's degree in international management are:
Are distance degrees as respected as on-campus programs?
Yes! The main thing is to make sure that your college or university is regionally accredited and your Online Master's in International Management is accredited by either the AACSB, ACBSP, or IACBE. In terms of international management degrees, an online program can actually open the doors for more diversity, perspectives, and approaches due to its accessibility. A strong competency with digital communication tools such as Zoom, Skype, email, and more are built through online learning. This skill set is utilized immensely when interacting with clients from across the globe.
Earning a distance degree in International Management is a worthwhile investment for your future career. As technology increases, so does our ability to connect with others around the world. Whether you are an aspiring entrepreneur or looking to move up the corporate ladder, the skills acquired within an Online Master's in International Management will benefit your overall understanding of the business world from a global perspective.
Related Resources:
Best Online MBA Programs for International Students
Best Online International Business MBA
Ultimate Guide to Business School
Best Free Online Management Courses
Best No-GMAT Online MBA Programs
Best 1-Year Online MBA Programs