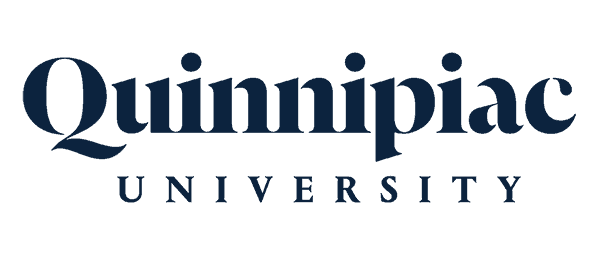 Accreditation
AACSB, New England Commission of Higher Education
The School of Business at Quinnipiac University believes in active learning, engagement, innovation, and an entrepreneurial mindset. The renowned faculty not only love the students and love to educate, but they are leaders in their fields and cited in such works as the Financial Times, U.S. News & World Report, and Forbes. The professors stay up-to-date with what is going on in the business markets so they can best prepare graduates to find career success. The School of Business provides various experiential learning opportunities in and outside of the classroom and is passionate about the advancement of every student, both personally and professionally.
Education
Bachelor degree students have many majors to choose from including Computer Information Systems, Accounting, Finance, Biomedical Marketing, Management, International Business, Marketing, and Entrepreneurship & Small Business Management. There are accelerated dual-degree options where students can earn a Bachelor's and Master's in Accounting or a Bachelor of Science and MBA in just four years. Master's degrees are offered in Accounting, and Business Administration. The MBA can be completed on-campus in a full-time or part-time fashion and has optional tracks in Finance, Healthcare Management, and Supply Chain Management. There is also the Juris Doctor/MBA dual degree available.
Business-specific scholarships are available to assist with financial needs and even for international travel. Study abroad opportunities to places like Ireland, Germany, Shanghai, Nicaragua, Canada, Iceland, Peru, Italy, China, and Guatemala exist to enhance multicultural awareness and gain invaluable knowledge and experience.
Student Life
It is highly encouraged for business students to get involved in on-campus student organizations like the Accounting Society, Beta Gamma Sigma, ENACTUS, Finance Club, International Business Society, Quinnipiac Women MBA Society, Society for Human Resource Management, and the National Collegiate Inventors and Innovators Alliance. Through these groups and other entities, students are challenged to take part in many academic competitions across our country including the ENACTUS National Competition, National Student Advertising Competition, Northeast Intercollegiate Sales Competition, and the Rotman Financial Trading Competition.
Hands-on learning opportunities offered by the School of Business are endless. There is a conference in New York City called G.A.M.E. (Global Asset Management Education). Quinnipiac business students host it wherein they also get personal time with high-level professionals. Career development starts in the classroom and is carried by the assistance of advisors, career fairs, networking events, etiquette dinners, mentor programs, Backpack 2 Briefcase Speaker Series, an annual Career Boot Camp, and more. Internships with companies like Merrill Lynch, Fidelity Investment, Fenway Sports Management, Asics, Citigroup, and Enterprise are hugely beneficial to the overall educational experience. Centers that focus on financial technology, innovation & entrepreneurship, investments, and women in business provide real-world experience for students and outreach to surrounding communities.
Online Programs
Undergraduate students can partake in the online Bachelor of Business Administration degree completion program to complete the final two years of the degree. Graduate students can complete an MBA fully online, fully on-campus, or a combination of both options.
SEE ALSO