Online colleges are one of the best ways for students to study in their preferred field and earn degrees. It allows individuals to learn at their own pace, balance their own schedule, and forgo moving or traveling long distances to reach a physical classroom.
Fortunately, online programs and courses became more available over the past few years. More than 2500 colleges offer remote learning. Now, more than ever, students can access these opportunities. In fact, in 2020, 73% or 14.1 million American students enrolled in distance education.
With an abundance of choice, students may struggle to decide which universities provide the best programs or which colleges offer the most valuable degrees. Luckily, the decision does not need to be so difficult. Often, professionals cite the biggest online schools as the leading contenders. Their high enrolment rates, networks, and resources allow them to provide more programs, specializations, comprehensive courses, student assistance, support systems, and social circles.
Additionally, their popularity signals name recognition. Naturally, employers appreciate degrees from renowned schools more than small, unrecognizable institutions. Likewise, distinguished schools attract high-caliber factuality members, researchers, and peers. Since this is the case, students can work with and alongside the best in their field.
Recommended Accredited Online Colleges
Explore our featured online programs to find the right match for you today.
With all this in mind, considering the largest schools is a wise choice. Yet, there are still plenty that fit into this category. 100 of the largest online colleges hold nearly half of all student enrollment. This special guide narrows it down to the top ten, and presents the details for each one. Following along with their list below, you take your pick quickly and easily.

Western Governors University (WGU) offers high-quality, accessible higher education. It is a completely online, fully focused on offering a multitude of online programs, rich content, and personalized learning. Their main bachelors and masters programs include Business, Education, Information Technology, and Health & Nursing. Under these umbrellas, there are numerous specialized degrees. One of the draws of WGU is their student-oriented endeavors. It adapts courses to meet student needs, programs to reach career goals, and services to promote student wellbeing. It is no surprise it is one of the biggest online schools with an online student body of 128, 394 in 2021.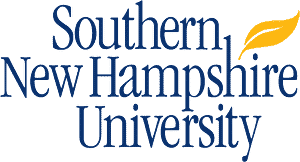 Southern New Hampshire University (SNHU) prides itself on keeping their programs and courses up-to-date with today's students, career requirements, and technologies. It has a small physical campus, located in New Hampshire, and an online student body of 135,000. It offers associate's, bachelor's, and master's degrees as well as certificates and independent for-credit courses. Domains include Art, Business, Education, Engineering, Health, Liberal Arts, Math, Social Science, and Technology. However, this only breaks the surface of their 200+ available online degrees.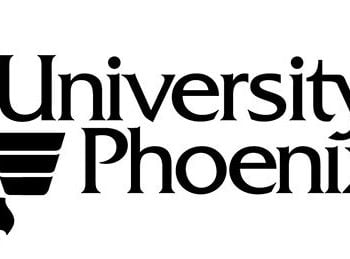 University of Phoenix (UoPX) is not only one of the largest online colleges, it is one of the first universities to offer remote learning in 1989. It offers associate's, bachelor's, master's, and doctoral degrees and certificates. While it provides seven career-focused domains, it has over 100 different degrees under those umbrellas. One of UoPX's missions is to provide excellent support for their student body, which is why it offers career guidance, accessible help for online courses, tuition assistance, and accelerated graduation. A student count of over 78,600 shows it is successful in these goals.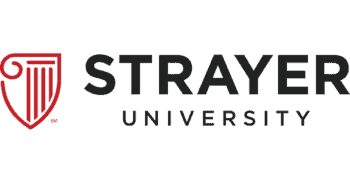 Strayer University values innovation, flexibility, support, and high-quality education for their student population of 38,452. It has 20 degree programs, with 60 concentrations and specializations. Whether students pursue an associate's, bachelor's, master's, or certificate, there are plenty of opportunities. Most of their students follow an academic career in Business, Criminal Justice, IT, Education, and Public Administration. However, it also delivers programs for Health Services, Education, and Applied Sciences.

Grand Canyon University (GCU) makes the largest online schools list, with an online student body of over 40,000. When looking at their offerings, it is easy to see why it is popular. It has over 250 degree choices whether you have interest in a bachelor's, master's, doctorate, or certificate. Furthermore, it strives for affordability, flexibility, convenience, and accessibility which is every distant learner's needs. It also focuses on building a strong, social community through discussion forms, collaborative projects, and online tutoring and other forms of support.
Recommended Accredited Online Colleges
Explore our featured online programs to find the right match for you today.

The American Public University System (APUS) is a fully-online platform dedicated to quality higher education, especially for those who serve in the U.S. Military and Public Service sectors. It has 86, 555 active students pursuing Business, Health Sciences, STEM, Security & Global Studies, Arts, Humanities, or Education. APUS extends more than 200 associate's, bachelor's, master's, and doctoral degrees and certificates. A few of their highlights include affordable tuition, flexible schedules, fast start dates, robust social network, a variety of resources and tools, and academic guidance and support.


The University of Maryland Global Campus (UMGC) is well-known as one of the biggest online schools. It even had high enrollments before the surge in remote learning in 2020 and 2021. In 2019, it had 58,281 students and 294,000 online course enrollments from around the world. In 2021, it had around 55,323 enrolled students. It has service locations throughout the United States as well as international points, but it offers more than 125 undergraduate and graduate degrees and certificates online. It has a multitude of domains, from accounting to web design. Additionally, it boasts low tuition fees, nearly 100% digital resources rather than expensive textbooks, and a less-strict admissions process (no SAT or GRE). Uniquely, all students and graduates will benefit from a lifetime access to their career services, support, and resources.

Liberty University (LU) has a physical campus and an online system, serving around 108,000 students. It prides itself on offering over 450 online programs, for undergraduate, graduate, postgraduate, and doctoral students. Since the school's inception in 1971, the school remains true to its Evangelical Christian roots and traditions. Accordingly, students can expect to find Christian values, knowledge, and skills in the heart of all their programs and courses. Additionally, it commits itself to academic quality, affordability, and accessibility.


Arizona State University (ASU) has a completely online-based campus, Digital Immersion. It offers more than 300 online degrees to around 57,000 students. It has over 17 academic domains, opening up numerous doors for their students including architecture, arts, engineering and technology, science, social and behavioral sciences, and STEM. ASU's digital academia system strives to break down barriers to higher education, solve student problems, and guide student excellence. Their high graduation rate speaks to their success in these areas, as well as confirms why it is one of the largest online colleges to date.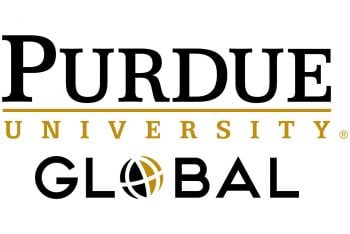 Purdue University Global (PG) is a fully-online college with just under 30,000 students. It offers over 175 degree programs. It covers associate's, bachelor's, and master's degrees as well as certificates and non-credit courses. PG's main mission is to create personalized online programs and courses for adults who balance other responsibilities and their education. It focuses on helping their students achieve their academic and career goals by offering flexibility and providing necessary support.
Recommended Accredited Online Colleges
Explore our featured online programs to find the right match for you today.
What are the Advantages of a Popular Online School?
There are many advantages to enrolling in a big online school, rather than a small or less popular one. A few of the main reasons include:
Large Social Networks: When schools have high numbers of students, there are more opportunities for students to connect with each other. Students can form friendships, find academic help, and develop support systems easily. Likewise, students are more likely to interact with others that are different from them, broadening their horizons and minds.
Many Academic Opportunities: Larger colleges often have more degrees, programs, and courses available. They have more resources and faculty to support niche specializations.
Better Resources: The largest online colleges often have the best networks, support, and resources. They help guide their students in achieving their academic goals and career dreams.
Lower Tuition: High enrolment rates help universities keep their tuition rates low or help them offer substantial financial assistance.
Greater Name Recognition: Popular colleges develop distinguished names for themselves. Higher academic institutions and employers appreciate degrees from recognizable schools.
How Do I Know if a Popular Online College is Right for Me?
It can be challenging to select an online school, and many worry if they are making the right decision when they apply to a particular college. While choosing from the biggest online schools can make things easier, prospective students may still wonder how they will know if a college is right for them. Luckily, they can ask the following questions to find out:
Do They Offer Preferred Majors? Today, many academic institutions offer numerous programs. However, they do not all provide the same programs. It is worthwhile to ensure they have the preferred major, and check which specializations are available.
Is the Degree Completely Online? Verify that the university has a 100% online program, as some mandate partial completion in person.
What Are the Tuition Fees? Check if the tuition rates align with expectations. Find out if the school offers financial assistance or scholarships.
How Do They Carry Out Courses? Teachers can offer online classes in various ways. It is important to make sure their methods match with how the student can learn best.
How Long Are the Degrees? In most cases, online colleges are flexible with completion time. The average time for bachelor's degree is 4 years or 6 years. For masters degrees, they are usually 2 years or 3 years. Students may wish to find a school that offers accelerated degrees, or allows self-pacing for courses.
Is the School Supportive? Remote learning can be challenging. Make sure the school has suitable and sufficient support, guidance, or resources available for their online students.
How Do I Choose A Popular Online College That's Right for Me?
It is crucial for a student to choose the right large online school for a high quality education and successful degree completion. Keep an eye on:
Accreditation: An accredited university is necessary for many careers and industries. Make sure the selected college and the degree program has accreditation/s from reputable organizations.
Flexibility: If students balance school, work, and other responsibilities, it is important to check the flexibility of programs and courses. Can students log in and view course material at any time? Do they have to take classes at particular times?
Missions and Values: A school's mission statement, values, and current projects can tell a prospective student a great deal about their future experience.
Content: All programs are different. Take a look at the classes, faculty, and course content before enrolling in a particular school. Does the curriculum meet needs and goals?
Student Numbers: The number of students and the growth rate of the student body reflects the quality of the school and its education.
Graduation Rate: The graduation rate, or the number of awarded degrees, suggests how successful students will be with their own program. Retention rates can also offer this information.
Placement Rate: While some colleges do not participate in placement rate or employment rate services or surveys, many showcase their numbers proudly. A high percentage indicates that graduates have an easy time finding a job with their degree.
Student Support and Resources: Remote students often need help with their course content, homework, academic career, or job search. Schools should offer these services online, but many only provide support on campus or at physical locations.
Related:
Comprehensive List of Online Accredited Degrees
How MOOCs are Reshaping Higher Education
Top 50 Colleges for Free Online Courses
Top 25 Best Online Degrees Most Likely to Get You A Job
10 Easiest Online Degrees to Get for the Future