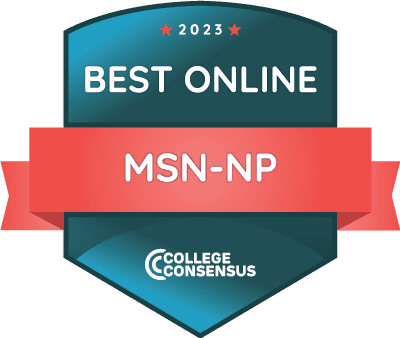 It's long been recognized that the U.S. is experiencing a physician and nursing shortage. According to the American Hospital Association, hospital nursing shortages rose by 30% in 2019-20. In addition, these shortages are being felt in the physician area as doctors are beginning to retire in record numbers or are suffering burnout. Nurse Practitioners have stepped in to help ease the physician shortage by shifting some traditional physician responsibilities to these specially trained nurses. But the nursing deficit was made worse by the Covid-19 pandemic, which strained the nursing workforce and had a significant impact on the mental health of hospital-based nurses.
Another leading cause of the nursing deficit is a shortage of teachers in college and university nursing schools. Ironically, there are more applicants than there are nursing courses. To ease that strain, nursing schools and colleges have transitioned many of their programs to online formats.
According to the Bureau of Labor Statistics, the job outlook for MSN-NP professionals is expected to grow at a remarkable 45%, a much faster than normal rate. Salary rates are commensurate with the need for advanced degree nurses and, depending on the work environment, range from $81k-$123k annually.
College Consensus has explored the many online graduate nursing degrees and chosen 10 programs we think offer excellent options for nurses pursuing an MSN-NP. These programs provide training in the top nurse practitioner specialties in family practice, gerontology, neonatal, mental and behavioral, pediatrics, women's health, and pediatrics.
How We Ranked the 10 Best Online 2023 MSN-NP Degree Programs
The College Consensus 10 Best Online 2023 MSN-NP Degrees are ranked by three factors that we evenly weighted:
US News Ranking
Niche Score
Grad Reports Score
With these elements in mind, our team looks at college programs according to their record of providing a return on investment. Our ranking of the 10 Best Online 2023 MSN-NP Degrees shows the best combination of market reputation, educational quality, and rewarding income. All the programs in this ranking hold accreditation. We hope there is a program on this list that inspires you to take the next step.
FAQs
What are the Advantages of an Online MSN-NP Program?
Like most nurses, you'd like to have the credentials to practice as an advanced practice registered nurse. But, like most nurses, you want (or need) to continue working. This is where online MSN-NP degree options come in.
Online MSN-NP programs can solve a variety of concerns.
Flexibility
By its very nature, online degrees provide greater flexibility in time spent earning your degree. Nursing schools understand that time is an issue. By placing coursework online, offering interactive classes, and encouraging group discussions and projects, nursing schools have tailored the online curriculum for the working nurse.
Clinical practicum experiences aren't ignored with online training and can usually be completed in your home community under appropriate supervision. Some programs may require on-campus intensives, usually held on one or two weekends, that will allow you to interact with your professors and students and participate in skills training.
Online studies give you more manageable schedules, the ability to study anywhere convenient and comfortable, and you won't waste time commuting.
Program Quality
You may wonder if an online program can offer the same educational standards as on-campus students. Coursework is typically taught by the same faculty of in-person classes. Online nursing programs are accredited by the CCNE and/or AACN, ensuring you'll receive an education that meets or exceeds nursing standards. All Nurse Practitioner specialties are available online as well.
Greater Program Choices
With online programs available nationwide, you'll have greater school choices beyond your geographical region. Colleges and universities accept online students regardless of state residency and may offer online students in-state tuition, which can be a significant saving.
Will Employers Trust an Online MSN?
In a word? Yes. The key here is accreditation.
There was a time when distance education programs didn't need to be accredited to offer degrees, but that is definitely no longer the case. You'll find that the Department of Education regionally or nationally accredits colleges and university-approved agencies. Look for accreditation and certification from the American Nurses Credentialing Center (ANCC), Commission on Collegiate Nursing Education (CCNE), American Association of Nurse Practitioners (AANP). These designations will assure you (and your employer) that your program met or exceeded nurse practitioner education standards.
Depending on your employment, you may find that your employer may offer tuition assistance or reimbursement for you to earn your online MSN-NP degree. With the national nursing shortage, employers will appreciate you earning an online degree while you continue to work. You should check with your supervisor or Human Resources department to see if there's any financial help for your advanced studies.
Do I Have to Have a Bachelor's to Get an MSN?
Again, due to the nursing shortage, colleges and universities have developed graduate nursing programs that are available to a larger student population and don't require you have a BSN or even a nursing degree at all. These are known as bridge programs.
You can find online MSN programs if you hold an Associate Degree in Nursing (ADN) or an RN diploma. Depending on your previous education, you may be required to complete prerequisite coursework for the bridge program.
These bridge programs can offer specialty nursing options such as adult/gerontology acute care, family nurse practitioner, neonatal care, etc. Depending on the program, you may be able to choose a concentration in, for example, oncology, research, and more.
What is the Difference Between an NP and a DNP? 

Perhaps the easy answer is that it's a matter of degrees.
The MSN-Nurse Practitioner degree is an advanced but not a terminal degree, while a Doctor of Nursing Practice (DNP) is a terminal degree. But what does that mean? Both are clinical degrees in nursing and can treat patients. Both require licensure and certification.
DNPs hold MSN degrees (which can also be earned through the occasional bridge program (RN/ADN-MSN-DNP programs). There's a significant difference in salary as well. NPs earn approximately $98k annually, and DNPs can draw down about $107k yearly (PayScale).
DNP-prepared nurses apply evidence-based practices to patient care and enhance nursing leadership in academic or clinical settings. There are core concerns for the DNP: ethical considerations, policy formation, development and evaluation of patient care, and scientific and academic research.
There can be a difference in work environments. NPs work in hospitals, community clinics, educational services, long-term care facilities, etc. DNPs can work in the same places but also teach at universities, specialty practices, healthcare administration areas, and healthcare policy organizations.
The DNP is relatively new and is slowly gaining acceptance with employers seeking those with this particular degree and skill set. If you're unsure that you want to earn a DNP, enrollment in an MSN-NP program can help you explore a bit and decide if you wish to pursue the degree.