For 21 years, nursing has ranked #1 in the Gallup Poll rating honesty and ethics of professions. Given that the poll has been conducted for 22 years, that's a remarkable result (in 2001, firefighters replaced nurses for obvious reasons).
Advanced Practice Registered Nurses (APRNs) have become crucial in treating a rapidly aging population as more physicians leave medicine due to burnout or retirement.
Currently, most of the Baby Boom generation has greater numbers and requires is turning 65 i more specialized healthcare. Nursing schools are receiving record numbers of nursing school applications but due to a faculty shortage as teachers and professors retire and are forced to turn away undergraduate students.
The Covid-19 pandemic certainly didn't help anything. Nurses (and the healthcare system at large) were stretched to unprecedented levels and saw an alarming exodus in the profession. Clearly, more advanced care nurses are needed.
Nursing schools have sought options to meet those challenges and have turned to online graduate nursing programs to reach more registered nurses for clinical, leadership, and teaching roles.
What Is Gerontology?
Gerontology was first identified and defined at the beginning of the 20th century by Elie Metchnikoff (1845-1916), a Ukrainian-Russian microbiologist and zoologist whose observational research in longevity led to the foundational theories of gerontology.
Since then, Gerontology has advanced to the study of aging and its effect on physical, social, mental, legal, and clinical well-being. That's the shortlist. Virtually no part of the human experience is exempt from a gerontology practice.
In 1940, James Birren (1918-2016) formalized the study of gerontology and was considered one of the founders of the field. His significant contribution was his theories of aging and the definition of the aging process into:
Primary – the natural changes in aging
Secondary – chronic illness and conditions (dementia, Alzheimer's, Parkinson's, etc.)
Tertiary -deterioration of physical and mental decline experienced at end of life
There are two types of gerontology: social gerontology and biogerontology. So, as you can see, gerontology is a broad spectrum discipline that includes medical professionals, government representatives, attorneys, volunteers, and more.
Frequently used interchangeably, care can be provided in gerontology and geriatrics, but there's a medical distinction between geriatrics and gerontology. As mentioned above, gerontology is multidisciplinary and encompasses a range of issues we experience as we age. Geriatrics is the medical care and treatment of aging.
Gerontology takes a holistic approach to aging and incorporates psychology, biology, and sociology in treating older patients. The discipline also extends to the patient's or client's family members
Nurse Practitioners are advanced practice nurses with an academic and practice concentration in Adult-Gerontology and provide clinical care for adolescents and adults. They can specialize in Primary or Acute Care. For the purposes of this guide, we'll concentrate on the care of the elderly population as provided by nurses with an MSN-AGNP degree, certification, and license.
Why Earn An Online Degree?
Most of us have to work. We may have families. Perhaps you have children, mortgages, car loans, etc. but want to advance your career but need an advanced degree. A healthy work-life balance is important so, do you have room for graduate school?
The global Covid epidemic prompted colleges and universities to reevaluate their campus degree programs to allow students to continue their studies. Schools turned to interactive online platforms. Online courses could expand their academic offerings, and more colleges and universities could increase their enrollment numbers.
What are the benefits of earning your master's degree online? Online programs frequently are offered in accelerated formats (10-week terms instead of 12-15 weeks), requiring you to spend less time in school, which saves you money on educational costs, such as transportation, housing, food, and tuition.
Degrees offered online have the same curriculum and faculty as on-campus programs. You'll have the added benefit of controlling your schedule. Courses are provided in synchronous and/or asynchronous platforms. Some programs may also include practicum or field experiences. These experiences are typically conducted in your home community or, if possible, where you work.
Companies and employers appreciate the benefits of employees earning a degree online. This educational option minimizes work disruption, and employers have begun to realize that supporting educational pursuits greatly improves employee morale and loyalty. More employers have started to offer tuition assistance as part of employee compensation packages, especially if the degree is job-related.
Is a Master's in Gerontology Worth It?
There were 76 million births in the U.S. between 1946-1964. While population changes have occurred (11 million Baby Boomer deaths as well as additions and deductions of older legal immigrants), the aging population was approximated at 65 million. By 2029, projections indicate 61.3 million "Boomers" will turn 65, and by 2031 according to the Population Reference Bureau (PRB), the number of seniors will be lower at 58 million.
Let's look at the numbers as published by the Administration for Community Living (ACL), a division of the U.S. Department of Health and Human Services.
The population of Americans 65 years and older experienced a 36% increase from 39.6 million in 2009 to 54.1 million in 2019 (the most available data). Future growth will increase exponentially to 94.7 million in 2060. The ACL projects that this aging population will represent 21.6% of the U.S. population by 2040, making it a significant demographic that will need healthcare and social services.
What do all these numbers mean?
These figures indicate the employment outlook for an MSN-AGNP career is solid. The Bureau of Labor Statistics (BLS) projects job growth in this field at a robust 40% between 2021-2031, much faster than the average job growth. Compare that to the BLS 6% BSN growth estimates for the same period.
What Are the Gerontology Specialties?
MSN-AGNP programs may offer a choice between primary care or acute care.
AG-ACNP – Access chronically ill, critical, and acute patients. Using best evidence practice, develop a treatment care plan, and provide emergent care usually on a short term basis. AGACNP professionals will work with patients from admission to discharge. May work in critical care settings, long-term care facilities, hospice, and other facilities.
AG-PCNP – Provide a longer-term continuum of care across the lifespan. Conducts health assessments, management of chronic illnesses, counsels, provides end-of-life care, etc. Treats young adults to geriatric patients.
What's in the Curriculum?
Online MSN-AGNP degree programs can take 2-3 years to complete and will typically include clinical experiences or practicums (in your home community) and offer Acute Care or Primary Care concentrations. Some programs use a hybrid/blended format with coursework provided online and clinical experiences. Depending on your program, you may be required to attend weekend immersive experiences. Immersive requirements have you travel to the school's campus two or three times during your program for skills training, clinical simulations, interaction with your professors and cohort, workshops, guest lecturers, and more.
A sampling of courses includes:
| | |
| --- | --- |
| Evidence-Based Practice | Clinical Assessment and Diagnostics |
| Pharmacology | Pathophysiology |
| Nursing Leadership | Ethics |
| Healthcare Policies and Regulations | Nursing Research |
Salary and Careers
This profession has an extremely low .04% unemployment rate and is rated #1 in Best Health Care Jobs by U.S. News and World Report. Positions can be found in physician offices, hospitals and healthcare systems, outpatient clinics, long-term care facilities, traveling nurses, and more.
Salary estimates vary depending on your location, workplace, position, and other factors. Several sources name MSN-AGNP the highest-paid of Nurse Practitioner specialties.
There's a significant increase between the salary of a BSN-prepared nurse and one with an MSN. According to the BLS, the median salary for MSN nurses in 2021 was $123,780 per year compared to the BSN's $77,600 per year. College Consensus has researched other salary projections specifically for MSN-AGNP from other sources:
| | |
| --- | --- |
| MSN-AGNP | Salary Estimates |
| PayScale | $96k |
| Salary | $97k – $112k |
| Indeed | $117k |
| U.S. News and World Report | $120k |
Nurse Educator
Don't overlook becoming a Nurse Educator in Gerontology.
As mentioned earlier, nursing schools are experiencing a severe problem. Because of faculty retirements, 76,140 nursing student applicants were turned away in 2021 due to a lack of faculty to teach them (NurseJournal, 2022).
Earning an MSN-AGNP degree will qualify you to teach baccalaureate or associate degree, students. While salaries may be slightly lower than for those working in clinical areas with patients, you can use your AGNP degree to bring along the next generation of nurses in your specialty. You may need to take some education theory courses, but your nursing expertise is critical.
| | |
| --- | --- |
| Salary | $89k – $119k |
| ZipRecruiter | $77k |
| BLS | $82k |
| PayScale | $81k – $110k |
Although the National Center for Educational Statistics doesn't publish costs for online programs, it does estimate the average tuition cost for a graduate nursing degree as $9k-$17k for 2020-21. As the table above shows, the salary potential vs. tuition costs make the advanced degree well worth it.
Accreditation
If you work in the healthcare industry, you know the importance of accreditation and certification. In the 1980-the 90s, when online, hybrid, and distance education began, there were disreputable online degrees offered, primarily for financial profit, and needed to be more reputable. In the early days of Internet education programs, there weren't educational standards, and, unfortunately, students were awarded fairly useless degrees. At that time, diplomas were required to state that the degree was offered online.
All that changed when personal computers and the Internet became more prevalent.
Online degree programs can now apply for regional accreditation, which verifies the standards of the program and curriculum follow appropriate educational standards. Accreditation guarantees that the online degree faculty, program, and subject curriculum meet the professional standards and will qualify you to be licensed and practice as an MSN-AGNP.
There are two types of accreditation: institutional and programmatic.
INSTITUTIONAL ACCREDITATION
Colleges and universities are accredited by an approved Department of Education regional agency. Accreditation is awarded by agencies such as the Higher Learning Commission (HLC), Southern Association of Colleges and Schools Commission on Colleges (SACSCOC), Middle States Commission on Higher Education (MSCHE), and others.
PROGRAM ACCREDITATION
Nursing accreditation for online programs can come from several sources:
American Association of Critical Care Nurses (AACN)
Commission on Collegiate Nursing Education (CCNE)
Accreditation Commission for Education in Nursing (ACEN)
Admission
If you've been out of school for a while or are intimidated by the idea of applying to graduate school, College Consensus has some suggestions to help:
Program Admission
Earning a Master of Nursing (MSN) degree is necessary if your goal is to become a Nurse Practitioner specializing in gerontology. Once you narrow down your school choices, contacting the program director before submitting an application is a good idea. Having a relationship with the department head or nursing program director will give you the necessary admission information and help establish a personal relationship with someone in the program that could come in handy later on.
Graduate School Admission
MSN-AGNP programs will require you to hold a bachelor's or associate's degree or diploma in nursing to be eligible for admission. You may need to complete prerequisites depending on your experience and education. Your degree must be from an accredited college or university. Clinical experience is usually required as well.
If you've previously attended a graduate nursing program, be sure to check to see which courses will transfer to your MSN-AGNP program. When talking with the program director or admission advisor, you can find out what may transfer. They can also help you determine if you have enough work experience or if any of your experience could be counted toward your graduate degree.
Admission applications require (usually) nonrefundable fees (often between $30-$65), require you have a minimum GPA (often 2.5-3.0), require academic transcripts, letters of recommendation, and possibly provide a personal statement describing why you want to earn an ANP degree. You should provide a current resume or CV as well.
Working with the graduate school admission officer will help you avoid last-minute application surprises. Admission staffs are happy to help on the front end since it makes their jobs easier.
Admission Deadlines
Admission deadlines can be tricky. You should be aware that most schools (but not necessarily all) require you to be admitted to the graduate nursing program before applying to the college or university. You'll save time and aggravation if you earn admission to the graduate nursing program before finalizing the institution's application.
With two application deadlines involved, one for the program and one for the school, knowing the dates for each is important. All deadlines are not created equal. For schools that require it, graduate program admission deadlines will come before the graduate school deadline. If you miss either deadline, your admission can be seriously complicated.
U.S. graduate school admission offers tend to require acceptance by April 15th, and program admission will be prior to that.
Financial Assistance
There aren't very many financial aid options for graduate students beyond educational loans. That, however, is different for graduate nursing students. The nursing shortage has prompted state, federal, schools, and nonprofit organizations to establish educational funds specifically for nurses earning the MSN and Doctor of Nursing Practice (DNP) degrees.
You'll need to file the Free Application for Federal Student Aid (FAFSA®) for most of these scholarships, grants, and loans. There are several other reasons to file the FAFSA®.
Organizations and agencies will have specific criteria for funding. They may require FAFSA® information to demonstrate your financial need. Some funds are contingent on academic success. Some funds are dedicated to nurses returning to school. You might want to investigate funding from this sampling as well as college and university assistance:
| | | |
| --- | --- | --- |
| Sponsor | Scholarship Name | Scholarship Amount |
| American Association of Nurse Practitioners (AANP) | Several | Varies |
| American Red Cross | Jane Delano Student Nurse Scholarship | $3,000 |
| Cherokee Uniform | A Nurse I Am | $2,000 |
| American Association of Colleges of Nursing Scholarship | After College | $10,000 |
| Alice Newell Joslyn Medical Scholarship | | $500-$2,000 |
| American Holistic Nurses Association (AHNA) | Charlotte McGuire Scholarship | $1,250 |
| Vanderbilt University | Frances Helen Zieglar Tunnell | Varies |
| National Black Nurses Association Scholarships | Several | $1,000-$5,000 |
| National CPR Association | | $3,000 |
| National Health Service Corps | | Covers tuition, fees, and a monthly stipend for living expenses |
| National League for Nursing | | Up to $8,000 |
| Nurses Educational Funds Scholarships | | Varies |
| Tylenol Future Care Scholarship | | $5,000-$10,000 |
| Western Governors University Scholarships | | Up to $5,000 |
(Source: NurseJournal)
While this table is an example of funding available for graduate students, it's certainly not inclusive of all the funds available for graduate nurses. Your school may be able to help you identify other financial sources.
Employer Assistance
Healthcare employers positively view nurses wanting to earn an online, advanced degree. As a result, you may find financial assistance from your employer for tuition and other expenses. Employers see this benefit as improving employee loyalty and morale and helping maintain quality of care. Be sure to talk with your manager, director, or Human Resources Department about your online education plans. You may find a great deal of support.
Professional Organizations, Licensure and Certifications
Licensure
All states require nurses to be licensed as well as certified in their particular field.
PROFESSIONAL ORGANIZATIONS
American Associations of Nurse Practitioners – offers (2) free nursing journal subscriptions, updates on government regulations and affairs, job center, conferences, CE programs, and certification
Gerontological Advanced Practice Nurses Association – provides education, networks, leadership, research, CE units, discount for ANCC certification, etc.
Geriatrics Healthcare Professionals – members receive discounts on courses and meetings, career assistance (including a virtual career fair), annual meetings, and more
CERTIFICATIONS
| | |
| --- | --- |
| American Nurses Credentialing Center (ANCC) | American Association of Critical Care Nurses (AACN) |
| American Academy of Nurse Practitioners (AANP) | Adult-Gerontology Acute Care Nurse Practitioner |
| Adult-Gerontology Primary Care Nurse Practitioner | |
Ten Online Master's in Gerontology
Concordia University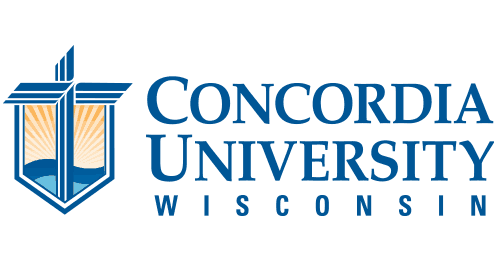 This 41-credit hour MSN in Primary Nurse Practitioner degree is online and features an Adult/Gerontology Primary Care Nurse Practitioner (AGNP) focus. You'll be ready for the American Nurses Credentialing Center (ANCC) or American Academy of Nurse Practitioners (AANP) certification exam through a school with a solid first-time pass rate (96% AANP and 100% ANCC). CUW offers scholarships for qualifying non-traditional students. You need a BSN, unencumbered nursing license, and other documents for admission.
Drexel University

This part-time, online MSN-AGNP program is one of U.S. News and World Report's "Best Online Graduate Nursing Programs 2022." With a curriculum covering core and advanced studies in pathophysiology, pharmacology for AGNPs, clinical assessment, ethics, etc., you'll complete 57 quarter hours for this degree. There are mandatory intensives held during your clinical courses, and you can identify your preceptor and clinical site with departmental assistance. Be sure to view the school's virtual open houses to learn more about this comprehensive program.
George Washington University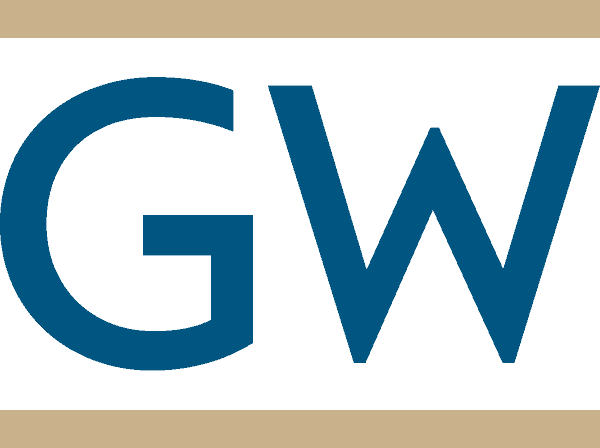 This program requires 48 hours and 625 clinical hours to earn the online MSN-AGNP. You'll complete two intensives on the Washington DC campus during your enrollment. Among the courses in this curriculum are studies in genetics, evidence-based practice, healthcare policy, as well as nursing leadership. U.S. News and World Report rates this program at #6 in its "Best Master's in Adult-Gerontology Primary Care" for 2023. This is a great program if you're currently a working nurse and want to advance your career.
Georgia State University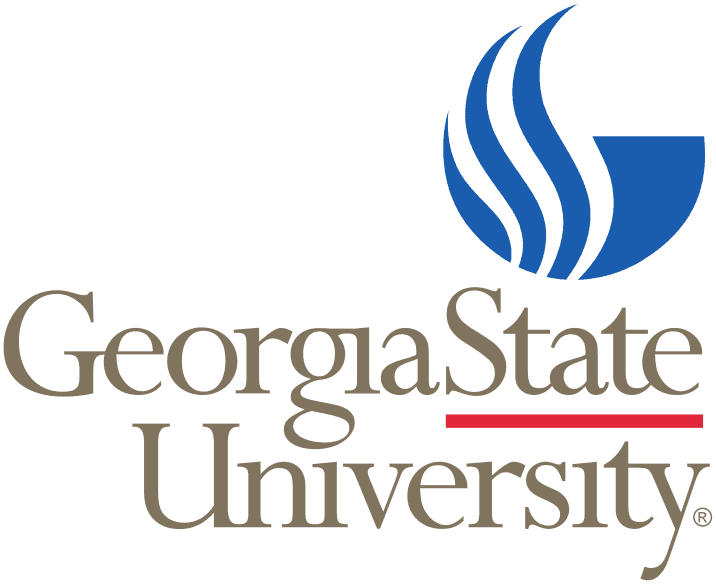 Whether you hold a BSN or are a practicing nurse with an associate or diploma, this blended/online MSN-AGNP program will help you take your career to the next level. The curriculum is comprised of 48 semester hours of core and specialty classes. The MSN-AGNP concentration includes studies in health issues of adults, gerontology nursing, care for ambulatory women, and an advanced practicum. You'll take prerequisite nursing classes if you have an ADN or nursing diploma. Some courses require on-campus attendance on the Atlanta campus. You can earn your degree in 2-4 years depending on your enrollment status.
Purdue Global University
Purdue Global has a long history of quality online education, and the MSN-AGNP program ranks in the top 30 graduate nursing programs by U.S. News and World Report. With this degree, you can choose between a primary or an acute care specialty in 60-90 quarter hours. The academic plan includes core studies in addition to clinical studies in assessment and diagnosis, pharmacology, primary care introduction, and clinical experiences. You'll want to explore the ExcelTrack accelerated option with a university admissions or program director.
Seton Hall University
You can earn your MSN-AGNP from Seton Hall University in 3-4 years with this nationally regarded blended/online, 48-hour program. Highly ranked, the program offers two specialties (Primary and Acute Care). The curriculum includes three immersion experiences: orientation (virtual or in-person), on-campus clinical practicum, and a final practicum that includes workshops, guest lecturers, hands-on skills, and more. This program has an outstanding 100% AANPCB exam pass rate.
Texas Tech University Health Sciences Center
The 48-credit hour MSN-AGNP degree includes online courses in diagnostics, critical care pharmacology, healthcare leadership, pharmacotherapeutics, and more. The curriculum also requires clinical experiences as well as skills labs held on the Lubbock, TX, campus. You need a minimum of one year of nursing experience in emergency, flight nursing, or intensive care within the last five years for admission. U.S. News and World Report includes the graduate nursing program in its top 40 of its "Best Nursing Schools: Masters" rankings.
University of Southern Indiana

You can earn your MSN degree in Adult-Gerontology Acute Care Nurse Practitioner or an Adult-Gerontology Clinical Nurse Specialist entirely online in 42 credit hours with clinical experience. You identify an appropriate clinical site and preceptor located near you to complete your clinical. The school will assist with coordination between the preceptor and SIU faculty. The curriculum is a mix of core classes, clinical core, and specialty studies. If you live outside of Indiana, you'll want to check that your home state qualifies for you to apply for this program.
University of Texas at Arlington
UTA's College of Nursing and Health Innovation has two accelerated online MSN-AGNP degree programs in acute or primary care. Either program can be completed in 41 credit hours within 29-33 months. You'll hone assessment, diagnosis, and health management skills and become acquainted with evidence-based theories and research. A practicum experience is required in an approved clinical site. Two years nursing experience is required for admission and the school will accept up to 10 semester transfer hours of qualifying coursework.
University of Utah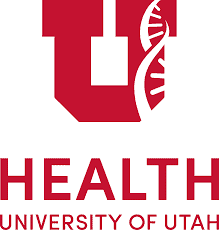 This is a select online gerontology program that admits students once a year. An interdisciplinary degree, the MS in Gerontology concentrates on the physiology and psychology of the aging process, policies, examination of agencies and programs for older patients, and a practicum experience. You have a thesis or Capstone Project option. The curriculum is 33-34 credit hours long and is completed in 1-2 years, depending on enrollment status. Graduate scholarships are available if you qualify.
Related:
Best Online Master's in Health Informatics
Best Online Master's in Health Science