The state of Michigan certainly lives up to its name as the Great Lakes State as it features over 10,000 inland lakes and shares a border with four of the Great Lakes. "Michigan" is a translation of the Native American term "Mishi-gama" which means "big water." In addition to the country's largest lakes, some excellent business degrees like the online MBA can also be found in Michigan's top universities and colleges. These distance programs provide graduate students with the excellent business tools they will need to jettison their careers to the next level.
The State
While the city of Lansing is Michigan's state capital, more people live in Detroit, which is known as Motor City and the car capital of the world. Detroit's Packard Motor Car Company was America's first automaker to design and install an air-conditioner in a passenger car in 1939. The city of Detroit is also famous for Motown, and rockers and rappers Bob Seger, Eminem, Jack White, and Big Sean all hail from there. Besides a rich automotive and music history, the state of Michigan also fosters a vibrant sporting industry and water-culture with activities like hunting, fishing, and boating when the weather permits.
The Online MBA
While all online MBA programs are specifically designed for extreme accessibility and ease for the working professional, some go the extra mile and even make their application process easier to navigate. Many business schools make the application process a simple one by often providing application fee waivers, no GMAT requirements, and personal admissions counselors that help make sure that an application packet is completed correctly.
Each one of the best online MBA programs in Michigan currently give qualifying students the chance to receive a GMAT waiver if they possess the proper academic background. Convenience is also a high priority in most of the degrees offering 100% online formats without any campus visits during the admissions term and straight through to graduation. These stellar business degrees are worth taking a look at.
Methodology
More than 570 distance MBA programs were examined, identified first by location, and then ranked by affordability, reputation, and convenience to find the best Online MBA programs in Michigan.
Affordability
Each online MBA degree was ranked on their total base tuition. All data was gathered from each university's website and calculated for the entirety of the online MBA degree, excluding fees, books, or lodging. To find the Affordability Score, this base tuition was placed on a 100-point scale and then inverted. This score is 33% of the final ranking score.
Reputation
The reputation data for each program is made up of scores from national MBA ranking sources: US News and World Report, The Economist, and Bloomberg Businessweek. Ranks were converted to scores on a 100-point scale and then averaged to find a balanced reputation consensus for each online MBA. This score was placed on a 100-point scale and is 33% of the final ranking score.
Convenience
The MBA's convenience factor is based upon if it can be completed 100% online with no campus requirements, and if the GMAT/GRE requirement is waived or omitted for its applicants. The online format score and GMAT score were averaged to make the Convenience Score, which is 33% of the final ranking score.
1
Central Michigan University College of Business Administration - Mount Pleasant, Michigan

Central Michigan University provides the state's best online MBA with specializations in ERP Emphasis using SAP Software, Value-Driven Organization, Human Resource Management, Logistics Management, and Marketing at the College of Business Administration. The benefits of this highest-ranking online MBA in Michigan are many. The tuition rate of less than $25,000 means students can spend more time enjoying a higher salary after graduation and not be saddled by high student loans. It is a common fact that a degree like the online MBA helps business professionals be successful at business leadership and earn higher salaries than professionals lacking this degree. The GMAT test score result is a component of the admissions process at the College of Business Administration, yet this element can be waived by applicants with the proper academic experience. Managing Information Systems in a Global Economy, Financial Analysis and Risk Management, Managerial Accounting: A Management Perspective, Global Business and Sustainability, Managing and Leading Individuals and Groups in Organizations, Marketing-Based Management, and Data Analysis for Managers are some of the courses provided to distance learners within this best of Michigan online MBA.
Affordability Score: 100.00
Convenience Score: 75.00
Reputation Score: 100.00
2
Wayne State University Mike Ilitch School of Business - Detroit, Michigan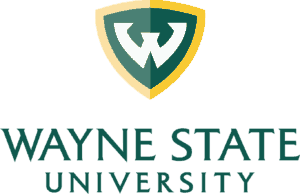 An exemplary online MBA with specializations in Accounting Systems, Taxation, Auditing, Corporate Governance, Sport and Entertainment Management, Entrepreneurship and Innovation, Finance, Financial Accounting, Marketing, Global Supply Chain Management, Human Resources, Management, Information Systems Management, and Internal Audit is provided through Wayne State University's Mike Ilitch School of Business. Competitively priced at just over $25,000 in base tuition, this thirty-six-credit hour distance degree is the right move for a business leader wanting to move up in the world of management and leadership. Students enrolled in this 100% online program can expect to be exposed to courses like Managerial Accounting, Strategic Management, Corporate Financial Management, Social Perspectives on the Business Enterprise, Managing Organizational Behavior, and Marketing Strategy. The highly-respected AACBS-International accredits the Mike Ilitch School of Business. Qualified business school applicants with a competitive undergraduate GPA can apply for a GMAT waiver from the Mike Ilitch School of Business making the acceptance process that much easier.
Affordability Score: 94.11
Convenience Score: 75.00
Reputation Score: 100.00
3
University of Michigan-Dearborn College of Business - Dearborn, Michigan
An online MBA with focuses in Accounting, Finance, Supply Chain Management, International Business, Marketing, and Information Systems Management, is offered at the University of Michigan-Dearborn's College of Business. This online MBA is available to graduate students no matter their previous academic background, yet students lacking a bachelor's degree in business may be required to take up to twelve hours in foundational coursework to be on par with the demanding curriculum contained within this 100% online MBA. The 36-credit hour degree features an attractive tuition rate of less than $35,000 and is backed by an excellent accreditation through the AACSB-International. Graduates of this top online MBA will be able to demonstrate an understanding of disciplinary terminology, concepts, models, and perspectives needed to lead organizations well in today's global economy. They will also be equipped by program instructors to identify business issues, apply sound leadership solutions, integrate management knowledge across disciplinary areas, and apply proven techniques in a global environment.
Affordability Score: 85.61
Convenience Score: 75.00
Reputation Score: 100.00
4
Lawrence Technological University College of Business and Information Technology - Southfield, Michigan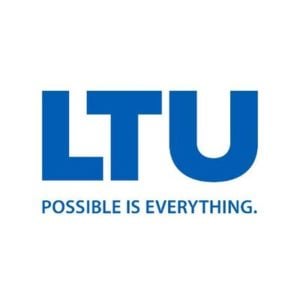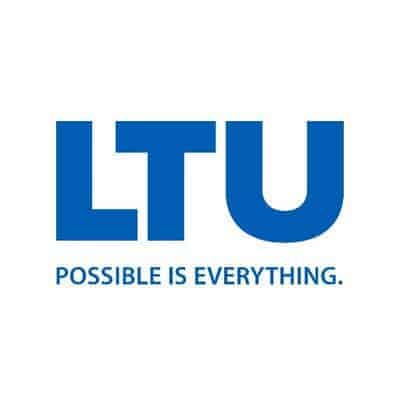 The College of Business and Information Technology at Lawrence Technological University provides an online MBA with specializations in Finance, Cybersecurity, Project Management, and Information Technology. Distance learners interested in this online MBA who maintained a 3.0 GPA at the bachelor's level may apply for a GMAT test score waiver. The AACSB-International accredits the College of Business and Information Technology and gives the distance learner confidence in knowing this program is one of the best online MBA programs Michigan. Managerial Accounting, Enterprise Information Technology, Global Business Economics, Operations and Supply Chain Management, Financial Management, Strategic Marketing Management, Corporate Finance, and Global Leadership are courses offered within this 100% online MBA. The degree has a current tuition rate less than $45,000 and can give a business degree graduate a leg up on the competition in the job market. Lawrence Technological University was established by Russell Lawrence in 1932, and from the beginning, it has held a priority that no student be turned away because of race, gender, or creed.
Affordability Score: 73.70
Convenience Score: 75.00
Reputation Score: 100.00
5
University of Michigan-Flint School of Management - Flint, Michigan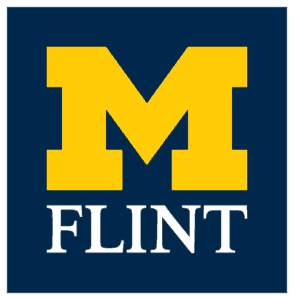 The University of Michigan-Flint's School of Management provides an online MBA with Accounting, Marketing & Innovation Management, Computer Information Systems, Supply Chain & Operations Management, Finance, Health Care Management, International Business, and Organizational Leadership emphases. Distance learners enrolled in this blended online MBA will appreciate opportunities to collaborate with fellow graduate students while working through projects incorporated into the short-term residencies on campus. The campus residency sessions included in this 33-credit hour degree are designed to supplement online coursework, adding a richer and more robust graduate program in business. The face-to-face interactions with program staff and fellow students will bolster a student's online MBA experience and could result in business opportunities in the future. Each semester of the distance program features two sessions on campus on the weekends. There is a GMAT test score waiver available to qualifying business school candidates making the application process, and overall degree, more convenient. The University of Michigan-Flint got its start as Flint Senior College in 1956.
Affordability Score: 98.02
Convenience Score: 50.00
Reputation Score: 100.00
What is Michigan known for?
While the first thing that comes to mind when the state of Michigan is mentioned is its Great Lakes and iconic shape, one of the ways the state impacted our country's history is through a recording studio in Detroit. Motown was America's first African-American-owned record label. Music icons like Marvin Gaye, the Supremes, and Stevie Wonder all came up through the ranks of Motown and helped to define the sound so many appreciate to this day.
The Birth of Motown
In January 1959, music producer Berry Gordy started with a family loan of less than $1,000 and set up shop in Detroit,Michigan as a record company offering the chance for any musician to walk in off the street and have the chance to cut a hit record. The single "Come to Me" by Marv Johnson was the track cut, and it rose all the way into the nation's Top 30. Motown Records first #1 smash hit was "Please Mr. Postman" by the Marvelettes.
After the recording company's iconic start in the 50s, Motown artists repeatedly climbed the charts with incredible musicians, singers, and entertainers like Stevie Wonder, Diana Ross, The Jackson 5, and Michael Jackson.
The Motown sound is as American as apple pie and fireworks on the Fourth of July. What began as a small family loan to create a small recording studio turned into one of the most important business ventures in the state of Michigan and within the United States.
What are some of the Best Attractions to Visit in Michigan?
The state of Michigan is one of the best-kept secrets in the nation when considering places for tourists to travel. Here are some of the essential attractions worth visiting within the state of Michigan.
Mackinac Island
Mackinac Island was opened in 1957 and today operates as a wonderful tourist attraction in Michigan. The Mackinac Bridge connects St. Ignace and Mackinaw and visitors to the island travel by ferry and walk the quant city and countryside road to get a taste of what life was like before cars and public motorized transportation.
Detroit Institute of Arts
This museum is home to over 65,000 works of art displayed in 100 galleries in Midtown Detroit. Guests should allow enough time to see so many pieces. There are pieces on display from all over the world, and famous artists like Van Gogh, Picasso, and Rembrandt are all represented in the museum.
The Henry Ford
The Henry Ford is a national historic landmark in Dearborn, Michigan, with a collection of three separate attractions over 250 acres focused on American ingenuity and innovation. Their attractions include the Greenfield Village, where visitors can have a glimpse of what life was like in the 19th century. The Henry Ford Museum of American Innovation is another interesting exhibit house full of stories and experiences detailing historical American imagination and innovation. And the Ford Rouge Factory Tour shows visitors some of the things that go into the modern automotive industry of today.
What does higher education look like in Michigan?
With business and tourism so popular in the state of Michigan, it is natural for the state to house some of the nation's top educational institutions. Within the borders of Michigan, there are over 190 schools and colleges, from private to public, and from small trade and community colleges to large research universities. Some of the largest cities in Michigan include Detroit, Grand Rapids, Ann Arbor, Lansing, Flint, and Dearborn, each housing a top college for undergraduate and graduate students. While thousands of students flood these campuses every year, students from around the world can also benefit from these highly-regarded institutions by taking a course in an online format.
So, whether you are looking to visit Michigan for its culture or invest in the area for its educational insight, the Great Lakes State has something for everybody.