A Master's in Finance degree is a popular and specialized program. More and more graduate students are discovering this degree as an alternative to pursuing a traditional MBA degree. A Master's in Finance will have a more focused curriculum within business administration areas like accounting, economics, and human resource management. This is in contrast to a typical MBA's curriculum which features a more multi-faceted business approach.
What are Some of the Advantages of a Master's in Finance?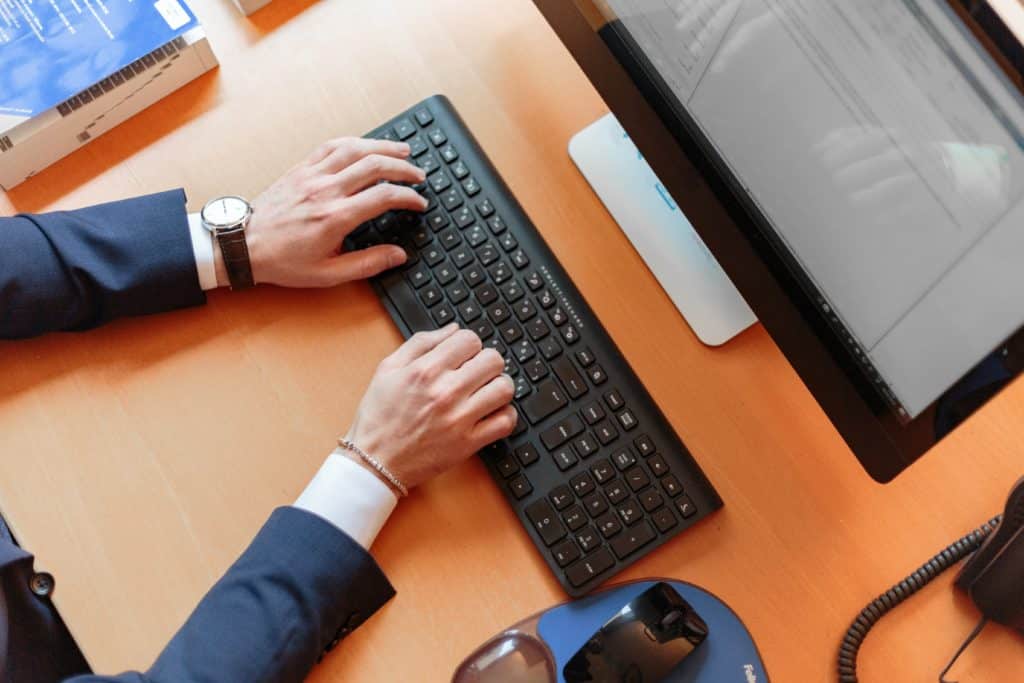 A recent survey of graduate students seeking a degree in finance revealed that nearly half of the respondents noted their primary motivation for enrolling was advancing their current career with higher-level knowledge and skills.
A Master's in Finance provides advanced credentials in a specialized business discipline that is experiencing impressive growth. This specialized graduate program will often feature a concentrated 30-to-36-credit curriculum with ten to twelve finance courses, compared to only three to five finance courses in a broader MBA curriculum of twelve or more courses.
Business students in these programs benefit by learning practical and timely business concepts that can be used immediately in their current positions to solve problems, make decisions, improve their performance, and increase their value to current and future employers.
How Does a Master's in Finance Compare to an MBA?
Graduate students interested in qualifying for a career in finance are sometimes encouraged to continue their studies by pursuing a Master of Business Administration. An MBA has been designed to provide a broad curriculum in the business leadership areas of accounting, finance, markets, entrepreneurship, and management.
The MBA is a good option for those not yet sure what specific area of business leadership they want to specialize in, or for those who specifically want to hone their management skills. A more focused alternative to the MBA that is becoming increasingly sought after is the master's degree with a specialization in finance—also known as Master's in Finance, Master of Finance, and MF. Deciding on which of these programs best suits a business student may be challenging as both degrees offer the potential for high-paying opportunities in the future.
What You Need to Know About the MBA
Pursuing an MBA can be an essential step in climbing the corporate ladder. MBA coursework consists of a broad spectrum of business-related topics, including accounting, entrepreneurship, statistics, economics, management, and communications. Both online and on-campus MBA programs prepare graduate students to work for financial environments like start-ups, banks, government agencies, nonprofits, and other established firms in many fields. Business school candidates are generally expected to have healthy undergraduate GPAs and have scored an adequate number on the GMAT exam.
Generally, there are two ways a professional can pursue earning an MBA – as a full-time or a part-time student. While both result in a diploma, there are compromises for both scenarios. A full-time student may struggle to make much of a salary for the 18 to 36 months that they are in class. Full-time programs are the most popular with younger students who have a fresh bachelor's degree and can afford to pursue another full-time campus program.
Part-time MBA students typically take one of two directions when earning their degree. The Executive MBA is designed for graduate students who have been in the workforce for multiple years and have experience in leadership or executive roles. On average, MBA students begin programs in their late twenties while EMBA students typically start in their late thirties. These graduate programs can be costly. Employers will often pay for all or part of the tuition. A part-time MBA is perfect for employees who work full-time but have yet to gain experience in leadership positions. These MBA students take classes in the evenings after work, on weekends, or online to enhance their careers.
What You Need to Know About the Master's in Finance
Graduate students looking to focus primarily on finance or another related field will find the MF degree a solid choice. Master's in Finance programs hone in on finance in a comprehensive format, with courses in markets, financial theory, mathematics, quantitative finance, valuation, investments, and financial reporting and analysis. These programs do not often require any previous work experience, so MF students tend to be younger than their MBA counterparts. Master's in Finance degrees tend to be shorter, sometimes requiring just one year of full-time study. This is another reason why they are becoming increasingly popular.
While an MBA prepares students to work in more diverse business fields, the Master's in Finance trains graduates to enter areas like investments, risk management, and trading. These graduates tend to report lower salaries than their MBA counterparts since MBA students usually have some work experience under their belts and are further into their management career. But as more colleges and universities design online and on-campus MBA programs, the field may become more saturated with them, leaving students to seek alternatives.
How Do I Choose the Right Program?

Before you invest your hard-earned money and precious time into a lengthy and expensive academic pursuit, you must choose the right program for your needs. Not all potential graduate students have a specialization in mind when they first consider a business school, although most have considered some of the concentrations offered within a business master's program. If you find yourself in the latter category, here are some questions to consider when deciding what area of business to focus on and which business school offers the best programs for it:
-What truly interests me, and what do I enjoy doing?
-What courses throughout high school and an undergraduate program resonated with me, and is there enough interest to consider them as a potential specialization in business training?
-Where do my strengths and weaknesses lie as a student and professional in business?
-Do I prefer to work in a group or team environment or work alone on projects?
-What special skills or abilities do I possess that can be sharpened throughout a master's program?
-How important is it to make a substantial salary, and am I willing to work 50 or 60 hours a week to make an attractive income?
-When it comes to finance, do you have an attention to detail, an aptitude for mathematics, and competent computer skills?
There are so many attractive potential careers in the world of finance. There are also countless Master's in Finance degree programs offered at some of the most elite business schools in the nation. A quick online search of these programs will produce some excellent choices you can compare and contrast. Admissions office agents and career guidance counselors at these business schools are staffed to answer all your questions and give you ideas about specific courses and programs that will make your professional dreams come true.
What Free Resources Are Available to Professionals Interested in Finance?
Besides pursuing an incredible degree like the Master's in Finance, professionals do well to continue learning about the topic and staying up to date on changes in the cutting-edge business area. While there are no shortages of books written on finance, there are other resources available to students wanting to stay current on finance during commutes, while working out, and even during an afternoon walk.
Since the invention of modern podcasting (first called audio blogging in the 1980s) became popular in the mid-2000s, all types of consumers worldwide have been entertained and informed by the kind of media. Here are some of the best podcasts in finance: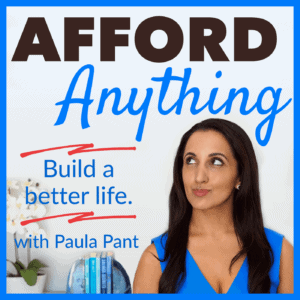 Paula Pant is a practical podcast host who thinks you can afford anything, just not everything! Her appealing and skilled interview style draws a wide range of guests who touch on the psychological and emotional aspects of money, but with an accessible and guilt-free tone. This podcast has a solid thread of optimism running throughout each episode. The podcast's stand-out episode is entitled "Timeless Financial Lessons from my Grandma." The episode is an interview with Washington Post finance columnist Michelle Singletary. While grandmas give the best advice, "avoid debt like the devil" is particular wisdom.
With over 1,000 episodes in the can, "So Money" is as entertaining as informative. This is a prime example of a modern podcast powerhouse. Hosted by NextAdvisor editor Farnoosh Torabi, "So Money" draws popular entrepreneurs and celebrities who candidly share about money matters. Weekly "Ask Farnoosh" episodes give timely advice as the host is quick, relatable, funny, and authoritative. A recommended episode is her Queen Latifah interview, part of Torabi's Black Wealth Matters series. In it, they discussed overcoming the value of loving what you do and closing the racial wealth gap.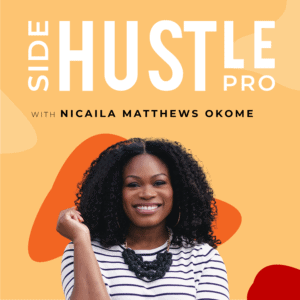 Known as the first and only podcast of its kind to spotlight black women entrepreneurs who have ascended from side hustlers to profitable businesspeople, this podcast by Nicaila Matthews Okome is inspiring and thought-provoking. Listeners will want to write a business proposal before finishing their first episode. The podcast is full of in-depth interviews with women who have experienced success, like seven-figure business success. There are actionable steps offered for turning passion projects into moneymakers. Okome's message seems to resonate as this series has been downloaded over four million times over four years. One of the best episodes is called "Seven Tips for Side Hustling When You're Strapped for Time," which shares reflections from the host herself on how she transitioned from working at NPR into becoming a successful entrepreneur.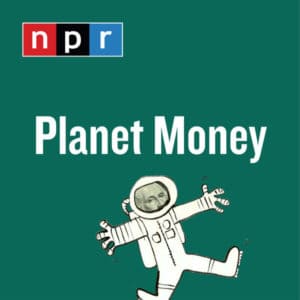 This podcast has all the NPR characteristics including, highly relevant topics, high-quality production values, and hosts with soothing, hushed voices. All of this comes neatly packaged into an accessible 30 minutes. Imagine getting the most relevant economic headlines, but with interviewees, amusement, and commentary than your usual newsprint. The show's "Money and Justice" episode was a fiscal-minded explanation of reparations and what defunding the police means.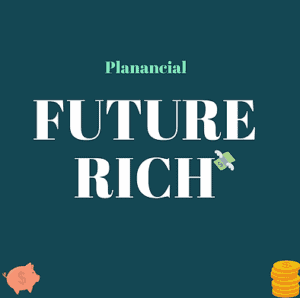 Ginty is a financial planner who wants her listeners to be future rich. Her interview series feels more like eavesdropping on a financial planning/therapy session dealing with finances, investigating relationships (should spouses split the bills 50/50?), and career moves (how does one go about getting a raise?). This podcast is especially unique as Ginty herself made a significant career change in her late twenties. As listeners probably already ask themselves many of the questions she has had in the past, this podcast feels like getting an expert's take on finances for free. "How Your Side Hustles Can Pay Off Your Debt by the End of 2020" includes a conversation with an interviewee who made great strides in paying off her debt and shares how listeners can do the same.
Next Steps
The world of finance is an exciting field. There is lots of opportunity and a limitless need for the best and brightest to pursue an education and positions in finance. For those who can work hard and remain passionate about the topic, the sky is the limit in a career opportunity. Here are some of the first steps you will need to take to work in finance:
1. Find Out What Jobs are Out There
Since finance is such a broad business topic, begin researching different jobs available to experts in the field. When you find a position that sounds interesting, it's essential to discover what it will take to land the job and other crucial factors like salary and what positions lead to in the future.
2. Find the Business School that Best Fits Your Needs
Business schools worldwide now offer some excellent programs in finance like the online or on-campus Master's in Finance or an MBA in Finance. If you need to stay close to home with a traditional degree, your choices might be limited. Distance learners have the option to study at many high-quality schools through an online program.
3. Make Contact with Programs You Can See Yourself In
Begin requesting information and asking questions from admissions experts at some of your favorite schools. Career advisors at many of the nation's top business schools will help you determine what programs meet your professional and personal needs. A successful career in finance may only be a few mouse clicks away.
Related Resources:
Best Online Finance MBA
Best Online Master's in Finance Management
Ultimate Guide for Financial Managers
Ultimate Guide for Financial Advisors
What is an Associate's in Finance Degree?
What is a Bachelor's in Finance Degree?
What is a Doctorate in Finance Degree?
Best Free Online Finance Courses