If you are a "numbers person" or someone with an intense interest in following a complex problem all the way to the root to comprehend the ebb and flow of the capital market, then a Doctorate in Finance may be just what the doctor ordered; for your career! While doctoral degrees have traditionally been pursued by students focused on entering the teaching and research side of finance, that tendency is shifting with the continued development of high-speed trading and the progression of increasingly intricate derivative investments. Today, a Doctorate in Finance doesn't relegate professionals to fluorescent-lit classrooms teaching undergraduate students. This incredible degree can be the ticket to some of the most cutting-edge positions available on Wall Street and beyond.
Recommended Online Doctorate in Finance Programs
Contact schools for information on enrollment, tuition, aid and more
Pursuing a Doctorate in Finance, like the DBA or PhD, can provide advanced students with a solid foundation in the empirical and theoretical aspects of modern, global finance and economics. It can also provide a professional with an in-demand degree and future lucrative opportunities.
What Is a Doctorate in Finance?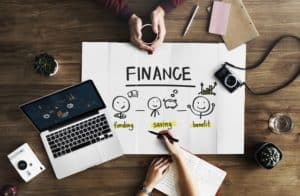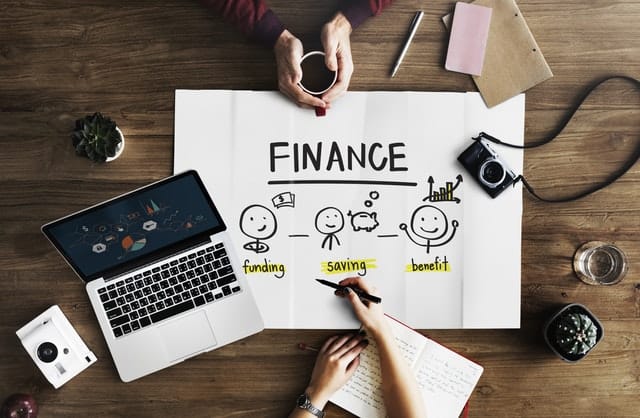 A Doctorate in Finance is a terminal degree, meaning it represents one of the highest achievements in business academia. PhD in Finance students receive an in-depth education in investments, statistics, and financial mathematics. They are also trained extensively in the topics of corporate finance and financial products and markets. DBAs and PhDs in Finance place a heavy emphasis on research while providing doctoral students with opportunities to study research practices and perform self-guided independent studies.
What Are the Main Differences Between a PhD in Finance and a DBA in Finance?
If the idea of performing academic research or if you see yourself thriving within a management-oriented career, then a Doctorate in Finance will be a direction you should choose for your future. There are two types of Doctorate in Finance programs that will help you accomplish your goals. The PhD in Finance and Doctor of Business Administration in Finance do share multiple similarities. Because they are both doctorates, they require similar coursework, exams, and a doctoral dissertation at their conclusion. Typically, both finance programs require that program candidates have a comprehensive background in advanced economics and mathematics. Both degrees may take four to five years for a full-time student to complete. However, a DBA and a PhD in finance take different approaches to the subject matter and contain distinct objectives throughout their curriculum.
The PhD in Finance
PhD in Finance programs are academic degrees that tend to be more theoretical. PhD research focuses on developing business knowledge, and this degree is generally considered the path into an academic career as a college researcher or professor. Because this degree is centered on research, PhD students are on the cutting edge of evolving markets and theories. These students are exploring and pushing the boundaries, as well as educating tomorrow's leaders responsible for managing the evolving markets. Graduates of this program often follow careers into the public sector or within consulting and research roles in administration or business.
The DBA in Finance
A DBA in finance is a professional degree that takes a more practical approach to business training. Typical DBA programs include a curriculum steeped in vocational training and how to apply research and theory to real-world business scenarios. The practical coursework is immediately applicable to corporate management and leadership, though graduates are also qualified to pursue a faculty position within a business school.
These are not comprehensively the only Doctorate in Finance degrees available, and individual programs will undoubtedly vary from these descriptions. Some programs might focus on financial economics or financial services. Suppose you are interested in a specific Doctorate in Finance program. In that case, your best bet is to contact admission advisors at your preferred business school to receive detailed information about the program they offer.
How Do I Apply for a Doctorate in Finance Program?


Applying for a doctorate is a big deal. Doctoral programs typically take anywhere from four to five years to complete. Since they require extensive examination and coursework, not to mention dissertation writing, it only makes sense that the acceptance process will be a thorough one. During this process, business school leaders attempt to ensure that a student will do all it takes to complete the program successfully. The application process may be a long one, as universities look for qualified candidates with expertise in their field and impressive academic backgrounds.
Here is a list of materials and resources required for an applicant to be considered:
-Completed paper or online application forms
-The required application fees
-Official transcripts from all previous institutions of higher learning attended
-Several letters of recommendation from previous instructors and employers who are familiar with the applicant and his/her academic contributions
-A scholarly writing sample
-Official GRE or GMAT scores
An interview with an admissions board or representative is typically found within the final stages of the application process. Each business school has its own unique admissions processes and requirements. One program may request an interview with the candidate, while another may only need a writing sample portfolio.
Recommended Online Doctorate in Finance Programs
Contact schools for information on enrollment, tuition, aid and more
Should I Consider an Online PhD in Finance?
Professionals with an active work schedule are often prevented from attending a traditional college or university. For this reason, many business schools now offer distance learning. Online programs provide all types of students the chance to earn everything from an associate's to an advanced degree while staying committed to their current schedules. Pursuing a degree is not cheap, no matter what the degree is. Many students across the nation have no choice but to stay employed while attending classes, so online coursework allows them to create schedules that work best for their unique professional and familial obligations.
The Online PhD in Finance is similar, and often time identical, to a traditional, on-campus program. Distance learners benefit from the only difference being they can complete coursework in the evenings and weekends, scheduling their coursework around their current obligations. Online students take rigorous courses from the same professors with extensive experience and knowledge in the finance industry as on-campus students.
Online PhD in finance topics will include:
-Corporate Finance
-Microeconomic Theory
-Economics
-Statistics
-Mathematics for Economists
-International Finance
These online programs also include completing a dissertation and a formal thesis project that takes years to complete. Students are required to complete elective courses that include a variety of topics and subjects.
What are the Benefits of an Online DBA in Finance?
Training in the business administration field prepares doctoral students for managerial roles in corporations, government agencies, and nonprofit organizations. Online DBAs in Finance can lead to senior-level positions like organizational development director and chief executive officer.
Online DBA programs in finance allow students to gain experience in other business areas as well, like project management, accounting, and human resources. Most Online DBA in Finance programs culminate with a dissertation, which requires students to design a comprehensive research project related to finance. The Online DBA differs from an online PhD as PhD grads are expected to work in academia and research. At the same time, DBA students use their degrees in corporate and other organizational roles.
These students have attractive future job potential as the Bureau of Labor Statistics reports that financial management occupations are expected to grow by 15 percent between now and 2019, resulting in roughly 108,000 new jobs. The average yearly salary for these positions is a healthy $134,000.
What Type of Coursework is Included Within a Doctorate in Finance?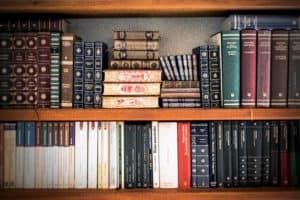 Doctorates in Finance often include coursework in economic and business research, including qualitative and quantitative methods. These high-level courses are designed to prepare doctoral students for their dissertation projects. Students may also be required to complete additional courses as part of their dissertation project. It is common for business schools to require students to perform several onsite residencies as part of the program as well.
Core courses cover topics like leadership, statistics, international business, economics, and administration. These courses compare corporate culture and management strategies in various parts of the world. Additional core courses may explore decision-making, contemporary issues in business and marketing, and business ethics. A DBA allows students to specialize in a specific area of business administration. A finance specialization typically entails three to five courses designed to train students in the intricacies of finance.
What is the Timeline for a Doctorate in Finance?
While there are always exceptions to the rule, here is a typical progression a doctoral student can expect throughout her academic career:
In the Beginning : Doctoral students typically begin their coursework in the fall semester and complete all coursework at the end of their third fall semester. They will take comps after the fall semester of their third year.
In the Middle : During the spring semester of their third year, doctoral students begin working on their dissertation proposals. They register for dissertation hours and are expected to be working on the dissertation as full-time students, excluding work associated with their assistantship. Suitably focused and prepared students should be able to complete their dissertation proposal by the end of summer or early fall to have it approved by their committee promptly.
In the End : Once their dissertation proposal is defended and approved by a committee, doctoral students complete their dissertation by performing the tasks described in the dissertation proposal. The main functions of this last step include performing analyses and writing up the results. Students may be initiating campus interviews during this final phase, which can be time-consuming as they rely on others' availability and cooperation. Ideally, students attempt to have most of their dissertation complete before their interviewing semester.
What is a Dissertation?
The dissertation is an essential part of a doctorate. Generally speaking, it is a very comprehensive written project ranging from 150 to 200 pages. A dissertation in a Doctorate in Finance program should consist of original work that contributes to the knowledge of a topic in finance. The time needed to finish a dissertation is approximately 18 months, but that duration will vary among students. While doctoral students register for full-time dissertation credits, they are expected to focus entirely on the dissertation. A dissertation committee chairperson grades a student's dissertation each semester, based on her progress each semester. The chair considers the dissertation committee's assessment of progress when assigning a grade. Students need to make substantial progress on their dissertations to receive a "satisfactory" grade.
Next Steps
A Doctorate in Finance is a massive commitment of time and resources, yet the payoff is equally substantial. Here are a few steps to take when considering this degree: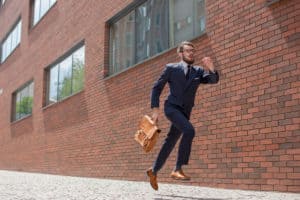 1. Start with the Ending
Begin by thinking through where you see yourself after pursuing a doctoral degree in finance. Should you go for a DBA, or does the PhD sound like a better fit? Either program will make you an expert in the field of finance. But knowing how you want to contribute to society through your education will help determine which choices you make at the beginning of it.
2. Size Up What You Bring to the Table
Are you ready for an advanced degree? Ensure you have the proper credentials both professionally and academically before attempting to pursue a Doctorate in Finance. Strong proficiency in math and leadership is needed. Business majors with an MBA or a Master's in Finance are prime candidates.
3. Start Contacting Business Schools
Finance is a business component that applies to virtually every industry that exists on the planet. A Doctorate in Finance, therefore, is highly versatile. If you are passionate about number crunching and serious about finance and balance sheet analysis, earning a Doctorate in Finance is an intelligent use of the time, money, and energy it will take to achieve.
Many business schools offer doctoral-level degrees in finance, from traditional on-campus to online, to hybrid programs. With so many choices, you are sure to find a program that fits your active lifestyle and busy schedule. Once enrolled in a finance doctorate, you'll be immersed in everything you love about the field, including budgeting, asset management, stocks and bonds, mutual funds, brokerage accounts, much more.
Related Resources:
Best Online Finance MBA
Best Online Master's in Finance Management
Ultimate Guide for Financial Managers
Ultimate Guide for Financial Advisors
What is an Associate's in Finance Degree?
What is a Bachelor's in Finance Degree?
What is a Master's in Finance Degree?
Best Free Online Finance Courses
Best Online DBA Programs