If you're considering pursuing a finance career, enrolling in an online degree program can be a great way to start your journey. Bachelor's degree programs in finance offer both finance-specific and business-related coursework. They introduce students like you to the theoretical frameworks and technological knowledge you'll need to be successful in the public and private sectors. Read on to discover the best online finance degree programs to equip you for a rewarding and potentially lucrative career.
The Best Online Finance Degree Programs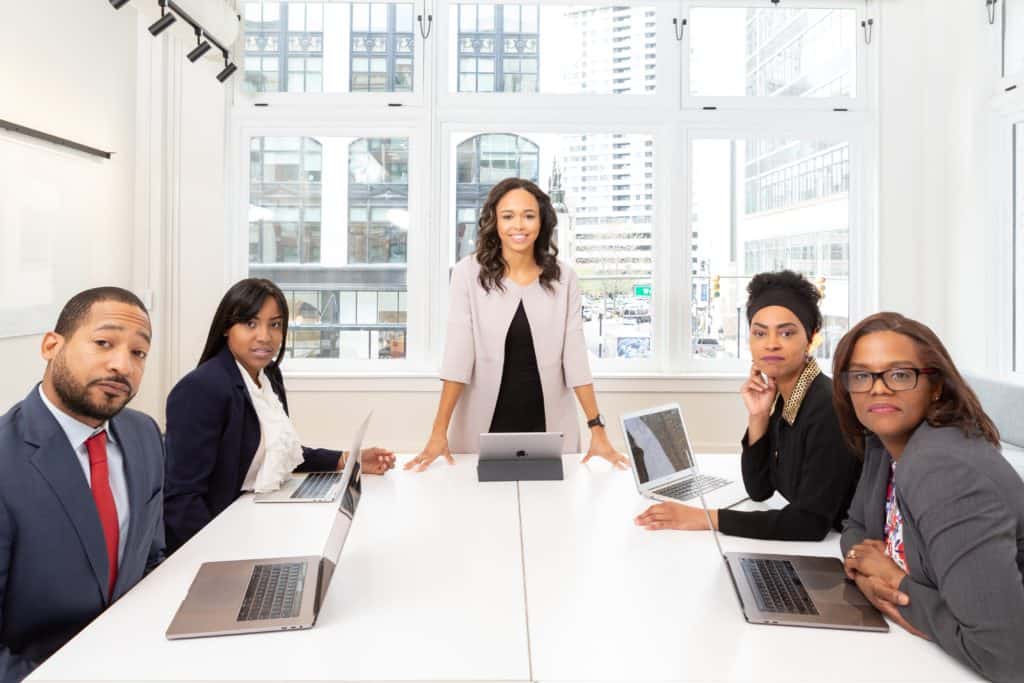 The discipline of finance deals with money management. Online finance degree programs teach you to apply financial theories to help individuals and companies improve their financial standing. Students use mathematical techniques, analytical tools, and statistics to make financial decisions. Graduates of the best degree-granting programs often pursue careers as financial planners, corporate financiers, bankers, accountants, investment managers, and more.
Specializations for Online Finance Degree Programs
As students pursue online finance degrees, they can specialize in different areas, including corporate finance, investments, insurance, personal financial planning, and more. A few of the most popular specializations are listed below.
Investments
A specialization in investments involves learning how to understand, analyze, evaluate, and manage a stake's potential risk and return. Coursework that covers individual and corporate investments may teach students how to time real estate purchases or buy or sell stocks given a set of variables, including the interested party's financial situation.
International Finance
As globalization enhances the flow and accessibility of financial data across national borders, specializing in international market trends and commerce will help aspiring financial professionals learn how to serve clients with multinational holdings. A specialization in international finance can also build multidisciplinary competencies in foreign languages, travel and shipping standards, and cultural awareness.
Cash Flow Performance
Aspiring finance professionals specializing in cash flow performance will learn to optimize the flow of money moving in and out of businesses and corporations. Investing, financing, and operating activities are associated with the three primary types of cash flow. Candidates will evaluate how cash movement within a market can affect a company or industry. They may also learn to create forecasts to help their clients make strategic business decisions.
Risk Management
Bachelor's degree candidates specializing in risk management learn to understand, analyze, and manage financial risk for individuals and companies. They study pure-risk situations that involve losses, such as the destruction of property in a natural disaster. Coursework may include instruction in personal finance and insurance planning.
Financial Statement Analysis
A specialization in financial statement analysis trains students to deeply understand financial statements and documents. Aspiring professionals in this field will learn to methodically review financial records to provide businesses with actionable knowledge and insights.
Fintech
Specialization in the emerging and rapidly evolving field of fintech will focus on how financial technologies disrupt traditional financial intermediation and investment management. Students may explore the history and architecture of blockchain technology and the challenges and solutions it provides to businesses. They may explore computer programming, machine learning, distributed ledgers, artificial intelligence, and other technologies that relate to financial transactions.
Career and Salary Information
Finance jobs provide above-average compensation. U.S. Bureau of Labor Statistics reports that the the annual mean wage across all occupations in the United States was $61,900 in 2021. Payscale.com says the average salary for professionals with a bachelor's degree in finance is $72,000 annually.
Below, we've listed a few popular jobs in finance. Salary data is provided by the U.S. Bureau of Labor Statistics.
| | |
| --- | --- |
| Position | Median Salary |
| Actuary | $105,900 |
| Personal Financial Advisor | $94,170 |
| Financial Analyst | $91,580 |
| Budget Analyst | $79,940 |
| Insurance Underwriter | $76,390 |
Actuary
In May 2021, the median salary for actuaries was $105,900 per year. Salaries ranged from under $63,260 to more than $206,820.
Actuaries use mathematical and statistical methods to assess the financial risk of insurance policies, incidents, pension programs, and incidents for insurance companies. They may also advise individuals or companies to help them reduce their risk.
Personal Financial Advisor
In May 2021, the median salary for personal financial advisors was $94,170 per year. Salaries ranged from under $47,570 to more than $208,000.
Personal financial advisors work directly with individual clients to help them make smart financial investments and plan out their financial futures.
Financial Analyst
In May 2021, the median salary for financial and investment analysts was $91,580 per year. Salaries ranged from under $57,900 to more than $166,560.
Financial analysts assess an organization's historical and current financial information. They help companies recognize investment opportunities that can make them more profitable. Analysts help companies strengthen their investment portfolios and leverage market trends that influence financial outcomes.
Budget Analyst
In May 2021, the median salary for budget analysts was $79,940 per year. Salaries ranged from less than $49,330 to more than $124,440.
Budget analysts operate within the parameters of an established financial plan. They gather information that describes a company's or government agency's pool of financial resources, then generate a budget that facilitates the organization's financial goals. Budget analysts help prevent overspending and look for opportunities to profit using available funds.
Insurance Underwriter
In May 2021, the median salary for insurance underwriters was $76,390 per year. Salaries ranged from less than $47,330 to more than $126,380.
Insurance underwriters use computer programs that make recommendations on coverage and premiums to decide whether applicants should be approved for insurance policies. They communicate with insurance companies and insurance agents to help both parties understand the risk assessment and reevaluate insurance applications that have been denied.
Curriculum and Courses
Online bachelor's degree programs in finance generally include required coursework that is centered around business and finance topics, plus relevant classes in mathematics. You will probably encounter many of the topics listed below as you pursue your studies.
Financial Accounting
This course covers the foundations and theory of accounting. Students learn how careful accounting, managing, and tracking financial records can facilitate an organization's success.
Financial Management
This class introduces students to topics in corporate financial management and financial markets. Candidates will study asset valuation, the time value of money, financial analysis and forecasting, risk, and return, and the sources, costs, and capital budgeting.
Financial Ethics
In this course, students learn about ethical decision-making in business. Ethical financial practices include engaging in lawful operations, making above-board choices, practicing good stewardship, and engaging in sustainable, environmentally conscious activity while generating profits.
Financial Decision-Making
Students in this course expand their understanding of financial analyses, develop financial decision-making skills, and apply financial concepts and techniques to resolve contemporary financial management problems.
Investments
This survey course covers the principles of investments, investment environments, and security valuations in the context of financial markets.
Business Law
This class provides an overview of the local, federal, and international regulations that apply to business and financial systems. Students will learn about employment law, torts, contracts, and other legal issues.
Global Finance
This course prepares students to conduct international business. Students will learn about working with people, practicing cultural awareness, and transacting in other nations. Worldwide financial regulations and exchange rates are also discussed.
Admissions Requirements for Online Finance Degree Programs
With some exceptions, many high-quality online finance programs require applicants to enter with and maintain a minimum 3.0 GPA. Above-average standardized test scores can also give applicants an edge. Many online degree programs are crafted to accommodate students looking to launch a second career, so prospective students should always inquire about alternative credentialing and receiving credit for acquired knowledge.
Most bachelor's degree programs in finance have similar admission requirements. The school you choose may ask you to submit any or all of the following materials:
High school or college transcripts that include a GPA
SAT or ACT scores
High school diploma or GED certificate
Letters of Recommendation
Accreditation
Accreditation involves evaluating college and university degree-granting programs by assessing their ability to provide a high-quality education that meets predetermined standards. When you're looking at online bachelor's in finance degree programs, you should select one that is properly accredited to provide the credentials you need to progress in your career. Academic institutions, employers, and professional associations hold these regional organizations that are recognized by the Council for Higher Education Accreditation (CHEA) in high regard:
These six regional agencies share equivalent standards. Regionally accredited universities and colleges recognize each other's credits and degrees.
Specialized Accreditation
In addition to receiving regional accreditation, financial and business programs should be accredited by a reputable association, such as the Association to Advance Collegiate Schools of Business (AACSB), the Accreditation Council for Business Schools and Programs (ACBSP), or the International Accreditation Council for Business Education (IACBE).
The AACSB provides the oldest and best-known form of specialized accreditation that an academic business program can earn. The association promotes accountability through accreditation for continuously improving business practice through strategic management, academic success, and intellectual advancement. The AACSB encourages teaching excellence and positive student learning outcomes.
The ACBSP provides criteria that enable ACBSP baccalaureate and graduate degree member institutions to recognize and achieve standards for excellence in business education. Institutions undertake a process of self-evaluation, assessment, and on-site visitation to show their commitment to serving students, other academic institutions, and industry.
The IACBE accredits bachelor's-level business, accounting, and business-related degree programs at institutions of higher education worldwide. The process of accreditation by the IACBE involves comprehensive self-study and demonstrated compliance with the council's evaluation criteria. Institutes must also undergo a site visit and peer review. After the review, the IACBE's Board of Commissioners determines the business program's accreditation status. IACBE accreditation indicates that the academic provider effectively provides its students with a high-quality program.
Financial Aid and Scholarships
Qualified candidates pursuing online bachelor's degrees in finance can seek financial aid to reduce expenses and broaden their educational opportunities. Many students use tuition reimbursement programs, scholarships, grants, and loans while earning their degrees. Students can access state and federal grants and loans by submitting the Free Application for Federal Student Aid (FAFSA) form. Many schools, clubs, industry associations, and philanthropic organizations provide grants and awards that can partially or fully fund your education.
What Can You Do With an Online Finance Degree?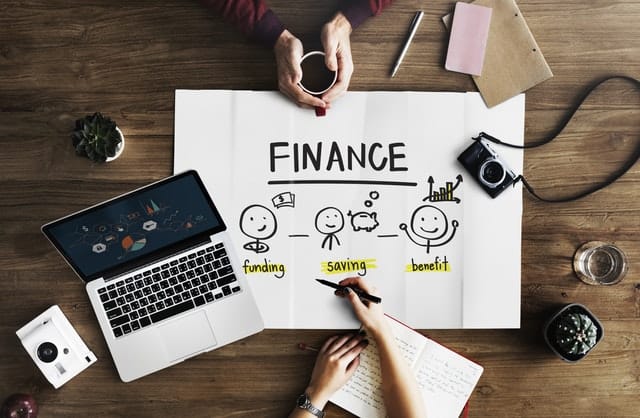 Students who graduate from online finance degree programs can pursue various careers in the private and public sectors.
Private Sector Opportunities
Financial professionals working in the private sector maximize an organization's profitability and financial growth. Financial career opportunities in the private sector allow professionals to change jobs and advance quickly. The private sector is organized as a hierarchy of employees who take direction from supervisors and managers. Private-sector financial professionals work in accounting, private equity, hedge funds, commercial banking, financial management, and insurance.
Public Sector and Government Opportunities
Government and public sector jobs can be more stable than private sector jobs because they are created to serve the goals of their department or agency within a bureaucracy. Legislative approvals and regulatory constraints may cause projects to be relatively slow-paced. Financial professionals who work in government include credit analysts, accountants, and tax examiners. In-demand skills include analytical proficiency, critical thinking, and communication and organizational skills that complement core competencies in finance and accounting.
How Much Does an Online Finance Degree Cost?
According to U.S. News and World Report, an online bachelor's degree in finance costs between $24,000 and $75,000. Students enrolling in an online bachelor's degree program in finance should expect to pay at least $200 to $600 per credit hour for their education. Many schools charge a flat rate for tuition, but acquiring or having in-state residency may lower your educational costs. Online students may also be required to pay for equipment and technology fees that do not apply to students who take classes on campus.
How Long Does It Take to Get an Online Finance Degree?
Most traditional bachelor's degree programs require a four-year investment, although there are accelerated programs that can be completed in two years. Some transfer students can complete some programs in as little as twelve months if their school offers credit for previously acquired knowledge and experience. Many adult students are working professionals who prefer flexible scheduling options for online degrees. Due to work and life obligations, they may choose to spread their coursework over several years of study.
Some programs allow students to begin taking classes at any time of the year. Programs that offer self-paced classes allow students to determine how quickly they finish their degrees.
Often, candidates pursuing an online bachelor's degree in finance need to complete 120 credits. Some programs also require an internship and a capstone research project to graduate.
Are There Affordable Online Finance Degree Programs?
The most affordable online bachelor's degree programs in finance will keep your annual and total cost of living and tuition expenses to a minimum. Earning interest- or merit-based scholarships, grants, and awards can lower your total costs. Any worthy online degree program will develop your intellectual acumen and give you the abilities and credentials to facilitate your success.
According to the Education Data Initiative, the most affordable online options are for in-state students at public institutions. That being said, sometimes public universities charge a flat-rate tuition for all students, regardless of the place of residency. As you select, consider how the program's reputation, academic resources, career services, and extracurricular offerings serve your current lifestyle and long-term plans.
Is Getting an Online Finance Degree Worth It?
Online bachelor's degrees in finance can be accessible and cost-effective for new and returning students. Many good online degree programs also provide internship and extracurricular opportunities that help students develop networking and communication skills. They are worth the investment if they facilitate personal satisfaction, financial reward, and a high return on investment.
Do your best to ensure that the credentials and coursework you pursue will be valued by prospective employers. See if your school has established relationships with established companies and professionals in the business world, and reach out to faculty, admissions officers, and established professionals to ensure that your chosen program will enhance your career opportunities.
10 of the Best Schools Offering Online Finance Degrees
The following ten schools represent some of the best online finance programs in the country. Listed alphabetically, these regionally accredited online finance degrees are worth considering.
Dallas Baptist University
Dallas Baptist University is a SACSCOC-accredited private Christian university in Dallas, Texas. Its online Bachelor of Business Studies in Finance degree program prepares adult learners for careers in personal or corporate financial planning and management. Coursework includes topics in financial accounting, managerial accounting, corporate financial management, securities analysis, business and public law, money and financial institutions, risk management and insurance, portfolio management, and more. Graduates often take on jobs in portfolio management, entrepreneurial finance, and international finance after completing their studies.
Franklin University
With its main campus in Colombus, Ohio, HLC-accredited Franklin University offers an IACBE-accredited online Bachelor of Science in Financial Management degree to motivated learners. This program teaches students to analyze financial performance to enhance profitability. Candidates learn about the fundamentals of capitalization, resource allocation, and money and risk management as they analyze investments and stock portfolios, research initial public offerings (IPOs), and review the financial performance of real companies. Coursework includes classes in financial accounting, managerial accounting, business law, principles of finance, management, marketing, money, banking and financial markets, investments, and global finance. Many graduates pursue career opportunities in international finance, business financial management, banking, and investment management.
Louisiana State University-Shreveport


Located in Shreveport, Louisiana, SACSCOC-accredited Louisiana State University-Shreveport offers an AACSB-accredited online Bachelor of Science in Finance degree with a concentration in financial analysis. This program prepares students to gain finance, business, and investing expertise. Coursework includes topics in financial accounting, managerial accounting, managerial finance, business statistics, information systems, decision sciences, operations management, investment, and international finance. Graduates often pursue careers as financial advisers, financial managers, securities analysts, and financial researchers.
Missouri State University


HLC- and AACSB-accredited and CFA Institute-affiliated Missouri State University is based in Springfield, Missouri. Their Bachelor of Science in Finance degree program teaches students to manage money, investments, and other assets for individuals, companies, or public agencies as they prepare to become Chartered Financial Analysts (CFAs). Coursework includes topics in business, e-business, and online entrepreneurship; negotiation, mediation, and arbitration in business; personal finance; principles of real estate; financial management; financial planning; financial decision-making; investments; fintech; and more. Many graduates pursue careers as financial planners, financial analysts, brokers, portfolio managers, bankers, and asset managers.
Penn State World Campus

Penn State World Campus is an MSCHE-accredited school based in Centre County, Pennsylvania. Their AACSB-accredited online Bachelor of Science in Finance degree program prepares students to take the Chartered Financial Analyst (CFA) and/or Certified Financial Planner (CFP) examinations as they develop a solid understanding of finance principles. Students develop foundational knowledge of business, economics, and accounting in the context of financial management. Coursework includes topics in capital management, investment and portfolio management, financial institutions, personal finance, investments, corporate finance, and financial markets. Extracurricular offerings, including the Investment Research Challenge Team, the Financial Management Association, and the Financial Planning Club, help students develop social connections outside their course of study. Graduates of the program typically pursue or advance careers in personal financial planning, financial analysis, security analysis, banking, or corporate finance.
Purdue University Global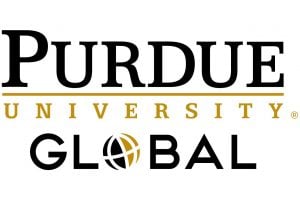 Located in West Lafayette, Indiana, HLC- and ACBSP-accredited Purdue University Global offers a rigorous online Bachelor of Science in Finance degree program. Enrolled candidates acquire technical skills that can be applied to fiscal planning, banking, corporate finance, economic markets, real estate, and investment management. Students can specialize in fintech, wealth management and financial planning, real estate, or general finance. Coursework includes classes in corporate finance, financial statement analysis, financial markets, and investments. Students will also undertake quantitative financial analysis, financial statement, and ratio analysis. They will learn to examine investment and financial risk while seeing how legislation and regulations apply to financial scenarios. Upon completing a capstone project and fulfilling their degree requirements, graduates pursue careers in investments, government and corporate financial management, portfolio analysis, financial analysis, risk management, and banking.
University of Maryland Global Campus


The MSCHE-accredited University of Maryland Global Campus is located in College Park, Maryland. Their Bachelor of Science in Finance online degree program teaches students to apply financial theory in the real world by providing instruction in the foundational principles of economics, business, accounting, finance, and financial management. Coursework includes topics in management and organization theory, principles of accounting, business finance, fintech, financial institutions and markets, investments, risk management, financial analysis, financial management, international finance, and money and banking. Students can also complete a course of study that prepares them to take the Certified Financial Planner exam.
University of Massachusetts-Dartmouth

The University of Massachusetts-Dartmouth in North Dartmouth, Massachusetts, is an NEASC-accredited school that offers an AACSB-accredited online Bachelor of Science in Finance degree. Enrolled students learn to make sound financial decisions that involve budgeting, spending, and managing money while considering the variables of time and risk. As they receive instruction in financial management, students learn to analyze market trends, understand investments, and encourage an entity's financial viability. Coursework includes topics in business finance, investment analysis, financial modeling, financial institutions, financial management of corporations, and international financial management. Many graduates pursue careers as brokers, corporate financial analysts, investment bankers, government budget analysts, mortgage officers, and portfolio fund managers.
University of Minnesota
Located in Minneapolis, Minnesota, the HLC and ACBSP-accredited University of Minnesota offers an online Bachelor of Science in Finance degree program that teaches students to help others achieve their financial goals. The program covers a broad range of topics, including money and banking, insurance, investments, risk management, accounting, and corporate finance. Students are exposed to the theoretical and analytical frameworks that are needed to work effectively in the business world. They will study business analytics and ethics, financial modeling, and managerial finance as they develop communication skills and technological proficiency. Many graduates pursue careers as financial analysts, personal financial planners, investment bankers, actuaries, and finance managers in the corporate and international financial management, consulting, and banking industries.
University of North Carolina-Greensboro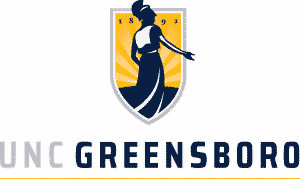 Based in Greensboro, North Carolina, the SACSCOC and AACSB-accredited University of North Carolina-Greensboro offers an online Bachelor of Science in Finance degree program that helps students understand financial systems from both market and managerial perspectives. They also develop the problem-solving and analytical abilities they need to succeed in the business world. Coursework includes classes in financial accounting, managerial accounting, economic and business statistics, information systems for decision-making, global and cultural development, international business, and organizational behavior. Graduates often pursue careers as financial planners, personal bankers, commercial lenders, credit analysts, stock analysts, and budget directors.
Getting Your Online Finance Degree
Many online bachelor's degree programs in finance offer flexible educational opportunities that can accommodate your budget and schedule. Enrolling in an online finance bachelor's degree program will require a considerable investment of time and money, so make sure to understand the parameters and conditions that will influence your ability to successfully complete your degree. Before committing to a program, consider your chosen school's admissions process, financial aid package, and academic and career support.
Online Degrees in Finance Help You Help Others Manage Money
Working in finance can be rewarding for people who love to help people and companies improve their financial standing. A high-quality online bachelor's degree in finance can open doors to multifaceted careers in money management for individuals, government agencies, and businesses at home and around the world.
Related Resources
Top Online Finance Certificates for 2023
What is a Doctorate in Finance Degree?