Earning an Associate's in Marketing degree is a great first step for those who are interested in entry-level marketing positions. An Associate's in Marketing allows students to gain experience through internships, exposure to key academic concepts, and possibly working in positions within companies where their skills can be utilized as they continue their education.
The U.S. Bureau of Labor Statistics recently reported data showing that associate degree holders generally earn higher weekly salaries than others with only partial college credit or less. In 2018, the median annual earnings of professionals with only a high school diploma was $37,960. Those with associate degrees, on the other hand, made median annual wages of $44,824. An impressive 18% jump in salary.
Choosing to start working towards your higher education can feel a bit overwhelming. This guide for an Associate's in Marketing degree will help shed light on the job's available, the degree choices, and free resources for students interested in this foundational marketing degree.
Jobs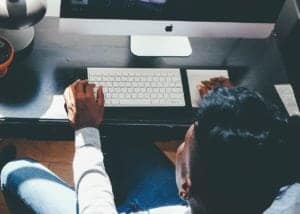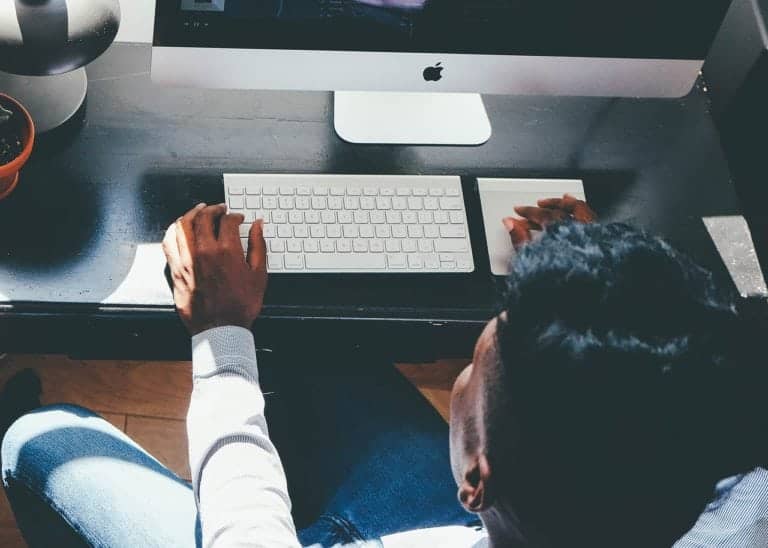 Advertising, marketing analytics, sales, promotions, social media marketing, market research, and digital marketing are just a few of the fields that offer entry-level positions in the marketing industry. Skills related to digital technology, analytics, and market research are especially coveted as marketing is constantly evolving and becoming more technologically advanced.
The job market is expanding for entry-level positions, specifically in market research and analytics. The BLS projects a growth of 20% for market research analyst jobs through 2028. Because of the growing use of data, jobs in this field are growing faster than the average for other occupations. Graduates with an Associate's in Marketing degree who choose this particular career path can expect to start out as assistants or coordinators. Retail positions also frequently offer an entry point as assistant managers, especially to those who may have already worked within the company at another position.
Community College
Earning a degree from a community college is often more convenient and economical than immediately joining a larger four-year university. The critical thing to remember is to look for accreditation status and the ability to transfer credits if you choose to continue on towards your bachelor's degree. Many community colleges even have partnerships with nearby universities, giving their graduates priority in the admissions process.
There are often many supports in place at community colleges for certain groups, such as adult learners, night programs for those who work, and first-generation college support. These can be found at larger schools as well, but it mainly comes down to a matter of preference, budget, and what schools have programs that work with your location and schedule. Our Ultimate Guide to Online Community College is also a great place to look if you are interested in attending a community college in a distance learning capacity.
Financial Aid Options
Work-study programs, Pell Grants, and federal scholarships are a great place to begin a search for additional funding towards paying for a degree. The first step to applying for these forms of assistance is to complete the Free Application For Student Aid. Once a FAFSA is on file, the Department of Education assesses each student's eligibility based on factors like family income, citizenship status, ethnicity, and whether a student plans to enroll full or part-time at an approved college or university. Once processed, students will receive a financial aid offer that walks through tuition costs for one year, as well as how much assistance the student qualified for.
In addition to government work-study programs, universities also sometimes offer on-campus employment that works with student's class schedules. The University's Office of Financial Aid or college counselors are a reliable resource for finding work-study opportunities, finding additional scholarships, and making sure that students get the most of financial aid packages.
There are many assistance programs and scholarships available today. Scholarships are given based on financial need, academic success, career goals, race and ethnicity, location, and much more. These can easily be found on the College Consensus website under the Scholarships tab. A few of the notable scholarships included are the AMS Minority Scholarship, the Levine Scholars program, Jesse Jackson Fellows-Toyota Scholarship, the Collegiate Inventors Competition, Blacks at Microsoft Scholarship, the Ronald McDonald House Charity US Scholarship, and the Hispanic Scholarship Fund. There are also many university-specific scholarships designated for first-generation students.
Picking a Program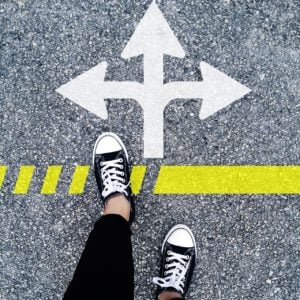 Before starting a program, there are several things to take into consideration, such as cost, location, credibility, and program flexibility. A business program's cost does not have to be a defining factor in your decision, but it should certainly be considered. Finding a program that fits your budget or accepts financial aid is a great starting point. There are also numerous grant and scholarship opportunities that are available on a school-by-school basis or based on factors like financial need, ethnicity, and previous academic performance.
Location is another key element because it is important to consider whether you plan to attend classes on-campus or virtually. Both require you to be prepared with either an up-to-date computer and internet service or the ability to commute to campus as needed.
For business schools, there are several ways to look for credibility. One, is if the school is mentioned among leading business rankings such as U.S. News and World Report, Forbes, or the Princeton Review. Another is accreditation. Accreditation is important at both the regional level for the university as well as for the business school itself. Reputable accreditation agencies include the AACSB, ACBSP, and IACBE.
Many bachelor's degrees, such as those listed on our Best Online Bachelor's in Digital Marketing, offer associate's prior to committing to a bachelor's degree. This level of flexibility is important to consider based on your long-term goals and current level of responsibility.
Online vs. on-campus degree
Online degrees from accredited business schools generally offer the same quality educational experience as traditional on-campus programs. Hybrid options are often also available. This blend of distance and online learning gives students the benefits of interacting with peers in real-time with the flexibility of completing assignments on their own schedule. The professors assigned to on-campus classes are often those who teach online courses as well.
Some distance programs also include real-time video components, which allow students to watch live lectures from their home, their office, or on the road. Earning a degree with accreditation is key, especially if you plan to transfer and continue your education with a bachelor's degree. In short, the delivery method for learning is simply a matter of scheduling availability and preference.
Free Resources
Podcasts
Podcasts are an excellent free resource that allows you to learn from leading industry experts about a variety of topics. A few of the top podcast suggestions for those entering into the field of marketing are:
Marketing Over Coffee is a conversational podcast that publishes new shows every Thursday morning. Each episode is around 20 minutes long and covers relevant topics like pivoting during the pandemic, structured data, SmartHub Customer Data Platforms, Clubhouse, and more. The show's hosts John Wall and Christopher Penn, are industry experts with practical experience that is useful to those at any level of business.
If social media marketing is your area of expertise, the Social Media Marketing Podcast is the perfect place for you to tune in. The Social Media Examiner's weekly show is hosted by Michael Stelzner along with other members of the SME organization. Every podcast episode focuses on innovative social media strategies and features. Listeners leave with actionable tips and tricks to make the best of the leading platforms.
If you are earning your Associate's in Marketing degree as a groundwork for starting your own company, the Start-Ups for the Rest of Us podcast is a great resource for you. Rob Walling and Mike Taber host the show, and their combined 20 years of experience through the show can be found on iTunes, Spotify, or Sticher. To date, there are more than 500 episodes to choose from. Recent topics covered selling a business, marketing development, pricing deep dive, profit sharing, and side projects.
Copy Blogger FM is a one-stop resource for those who are looking to improve their writing and content marketing skills. Weekly episodes range from 16 to 35 minutes. During the episodes, a team of experts dives into the latest trends and news on hot topics like email marketing, copywriting, conversion optimization, and content writing. The panel of hosts also have shows of their own, including The Digital Entrepreneur, Studio Press FM, Confessions of a Pink-Haired Marketer, and Showrunner.
Clubhouse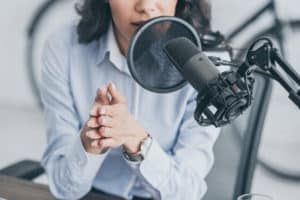 Clubhouse is a trending audio platform that is connecting ordinary people with leading industry experts. This app is currently only for iPhone users, but there is talk of expansion. Engaging on this innovative and free platform allows you to learn from experts and share your knowledge with others in a conversational way. Topics can be explored in a variety of areas covering everything from networking and pitch practice to small business and entrepreneurship. A few clubs to consider following are:
Marketing Club
The Marketing Club has more than 150,000 followers. Listeners can join in the conversation every Monday at 12 PM PT for a roundtable discussion on the latest industry trends, business insights, case studies, and more. The group typically hosts about five rooms a week and is open to marketers, experts, and creators from all fields.
Digital Marketing Society
The Digital Marketing Society is a club that works to educate its followers on ways to apply digital marketing strategies for growing brands, businesses, marketing, and more. The group founder offers a free ebook resource on getting started with Facebook ads. There are more than 6,000 members who host rooms on many topics such as social media advertising, SEO, website funnels, data & analytics, and eCommerce marketing.
The Creative Indivisuals
The Creative Indivisuals room helps subscribers up-level their skills in all areas of digital marketing, entrepreneurship, and creativity. Daily rooms are held and include The Creative's Playbook, The Art of Marketing, and Branding Blueprints. Weekly rooms are held on Thursdays and Fridays. Topics range from each episode and cover topics like platform ads, entrepreneurship, graphic design, small business, and social media marketing.
Social Media Examiner
Just as the Social Media Examiner podcast is a useful tool to those in the marketing industry, so is their club on this interactive platform. The group has more than 36,000 followers who come to learn more about organic and paid marketing tips for leading platforms like Facebook, Instagram, Youtube, general marketing, and more. The goal of this group is to assist those in the business world connect with customers, increase sales, and drive traffic through the use of social media.
Next Steps
You may be wondering, what now? If you are already involved in an associate's program, you may want to check out our Resources page for information on careers, options for moving on to your bachelor's degree, and more. It is also important to note that those who do move on to obtain their bachelor's degrees in marketing earn on average $135,900 per year.
Completing an associate's degree is an amazing and impactful decision that can change the trajectory of your career. It is also a foundational step that can lead to even more personal, academic, and professional development through the completion of a bachelor's or even master's degree. A unique aspect of an associate's in marketing degree is that it is very accessible and provides a place for people of all backgrounds to start where they are. Our hope is that if you have been considering taking your education to the next level, this guide will have given you the tools to do so successfully. It's not too late to start today!
Related Resources:
Best Online Marketing MBA
Best Online Master's in Marketing Management
Ultimate Guide to Becoming a Marketing Manager
Ultimate Guide for Market Research Analysts
What is a Bachelor's in Marketing Degree?
What is a Master's in Marketing Degree?
What is a Doctorate in Marketing Degree?
Best Certificates in Marketing
Best Free Online Marketing Courses
Highest Paying Marketing Careers