Do employers desire a degree of higher education for those applying for marketing manager positions? The simple answer is yes, but what types of degrees? A marketing manager's responsibilities range from creating and implementing a marketing campaign, conducting market research, or overseeing all aspects of a company's marketing. They are also responsible for hiring and managing staff, collaborating with executives, or communicating with the public. The necessary skills include critical thinking, communication, leadership, organization, management, creativity, complex problem solving, and confident decision making. It makes sense they would need a college degree to lay the foundation and build the framework for success.
Marketing managers' jobs are full of high-pressure situations, project deadlines, and a multitude of details. It helps ease some of the pressure when they are well-equipped and confident in their knowledge, skills, and experience. Employers require marketing managers to have at least a bachelor's degree but more and more are beginning to prefer a master's degree, as well. With the overwhelming amount of degrees available to pursue, it can be daunting to decide where to start. We have chosen the five best degrees to become a marketing manager and listed them out for you. See if any of them stand out.
Bachelor's in Marketing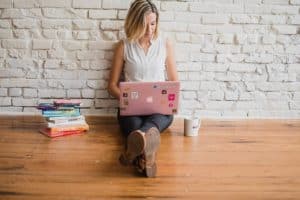 One of the best degrees to become a marketing manager is a Bachelor's in Marketing. It lays a solid foundation of business and marketing concepts, theories, and techniques. It is typically a concentration, specialization, or area of study within a Bachelor of Business Administration, Bachelor of Arts, or Bachelor of Science degree. Students will understand how to analyze consumer behavior and promote sales and purchases of products. Potential subjects covered include marketing statistics, marketing management, advertising, product development, market research, and marketing strategy. Some marketing degrees offer areas of concentration in business analytics, consumer behavior, digital marketing, global marketing, and social media marketing.
A reputable business program that offers an AACSB-accredited Bachelor's in Marketing is found at the University of Washington. In the four-year program, 72 of the credits earned are in business-related subjects, including marketing courses. A Professional Sales Certificate is available that will enhance sales knowledge, experience, and presentation skills. Marketing students can participate in student clubs, study abroad trips, internships, and networking opportunities.
Bachelor's in Retail Management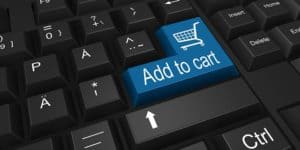 Understanding marketing and management strategies, using data analytics in decision making, and the fundamentals of recruiting, training, and managing staff are just some of the concepts that build the framework for success as a marketing manager. Therefore, a Bachelor's in Retail Management is an excellent degree for marketing managers as it covers these topics and more. This four-year business degree will cover subjects like financial accounting, leadership development, operations management, advertising, business law, retail marketing, customer relationship management, and consumer behavior. It will take students through the sales and management process. The skills gained include managerial, communication, interpersonal, human resource, leadership, and critical thinking.
A great example of a top-ranked Bachelor's in Retail Management program can be found at Oregon State University. This AACSB-accredited degree is only available online. The world-renowned professors take students through case studies, where they see first-hand what it's like to manage a retail business. Additional subject matter includes entrepreneurship and conflict resolution.
Bachelor's in Communications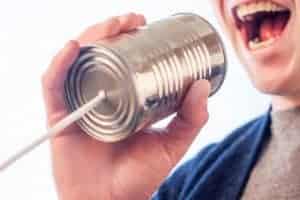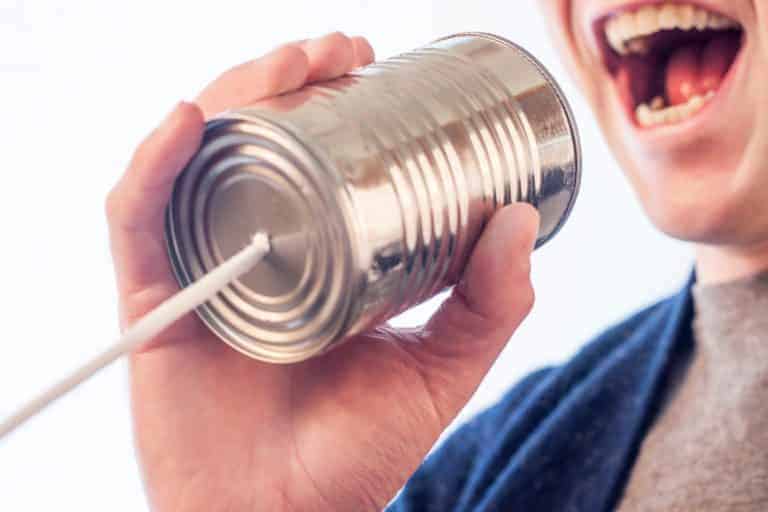 There is an incredible amount of communication in the daily work life of a marketing manager. They communicate with team members, executives, clients, the public, consumers, competitors, and other companies through various formats. A Bachelor's in Communications is one of the best degrees to become a marketing manager. It equips them with communication theories, principles, concepts, and the skills necessary to be effective and ethical communicators. Students explore various ways to deliver purposeful messages, technology changes that impact communication, research methods, and communicating with diverse cultures. Possible courses include Media Ethics, Business Communication, Social Media Communication, Techniques of Speaking, Civic Engagement, Social Issues in Communication, and Organizational Communications.  
Drexel University provides a Bachelor of Arts and a Bachelor of Science option for the AACSB-accredited Bachelor's in Communications degree. It consists of 180-credit hours and optional concentrations in Journalism, Public Relations, or Technical & Science. The Co-op program for communications majors gives students hands-on experience in companies like Comcast, Exelon Corporation, and Philadelphia Eagles.
Master's in Business Administration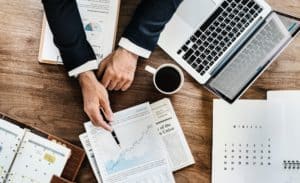 One of the most popular and versatile graduate degrees is the Master's in Business Administration. An MBA is an excellent degree for marketing managers. It builds upon and enhances management and leadership knowledge, skills, and experience. Most MBA programs offer a considerable amount of support, professional development, global exposure, experiential learning opportunities, and mentorship. Core courses may include Finance, Business Analytics, Accounting, Marketing, Economics, Management, Business Law, Organizational Behavior, Operations Management, International Business, and Entrepreneurship. Also, there are usually choices of concentrations or elective courses that allow students to specialize in a particular area of interest.
Let's take a look at the AACSB-accredited MBA at Stanford University. This prestigious degree is a full-time, residential degree to be completed in two years. It provides a collaborative and innovative environment filled with expert faculty and supportive classmates worldwide. The curriculum includes case studies, seminars, lectures, projects, and a required global experience that can be a study abroad trip, an international immersion, or an exchange program.
Master's in Marketing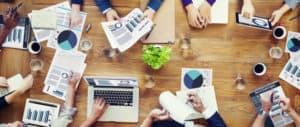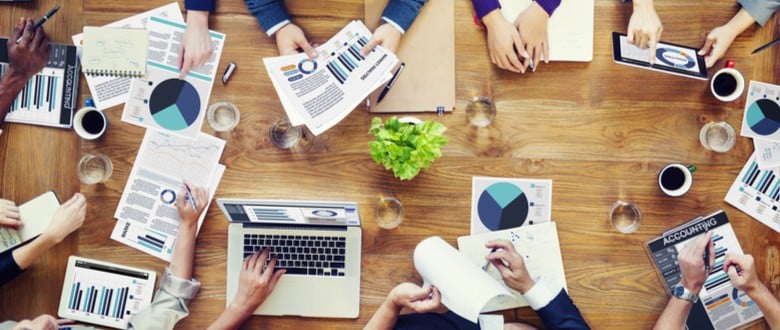 Needless to say, a Master's in Marketing is one of the best degrees to become a marketing manager. It prepares students with advanced knowledge and skillset in every aspect of marketing. There is usually an abundant amount of hands-on learning experiences and opportunities to meet with and hear from expert marketing leaders. Coursework covers sales, advertising & promotion, social media, consumer behavior, big data analytics, and digital marketing. Some programs offer areas of concentration in topics like negotiations, marketing management, marketing research, global marketing, and healthcare marketing.
Let's highlight the Master's in Marketing degree at Vanderbilt University. It offers a comprehensive approach that allows students to complete the program in just ten months. The 31-credit hours of rigorous coursework are delivered in a module system, where there are two mods a semester, and each mod lasts seven weeks. Two required directed study immersions give students incredible real-world experiences. Courses include Marketing Communication, Pricing Strategies, New Product Development, Selling Strategy, Brand Management, Marketing Statistics, and Developing the Marketing Plan.
Next Steps
Although the curriculum content is essential, it's crucial to research degree programs to see what else they offer in terms of online options, professional development, experiential learning opportunities, and study abroad trips. A Bachelor's in Marketing, a Bachelor's in Retail Management, a Bachelor's in Communications, an MBA, and a Master's in Marketing will all successfully prepare you to enter into or advance your career as a marketing manager. So, which degree will you choose?
Related Resources:
Online Marketing MBA Ranking
Online Master's in Communications Management
Best MBA Programs
Best Online Master's in Management
Ultimate Guide to Becoming a Marketing Manager
Best Free Resources for Marketing Managers
Best Online MBA Programs for Marketing Managers