As a kid, did you knock on every door in the neighborhood and convince neighbors to buy wrapping paper, chocolate bars, or sell the most Girl Scout cookies so you could reach the top prize level? You may not have realized it then, but you actually were getting early training to become a professional fundraiser, raising money for worthy causes.
Let's dive in and discover what this career is all about in this ultimate guide to becoming a fundraiser.
What is a Fundraiser?
Fundraisers solicit donations for nonprofit organizations, public assistance programs, and political campaigns, providing funding to carry out important missions. Professional fundraisers perform extensive research to create a database of individuals who are likely to donate based on factors such as previous donations, political affiliation, pet owners, and other personal identifiers. For example, someone who made a one-time donation to Save the Children is much more likely to become a monthly donor than someone who has never donated to that organization.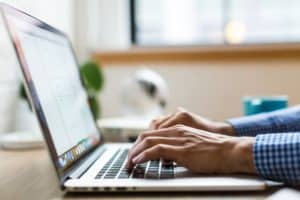 Upon creating and updating donor databases, fundraisers create a powerful message that appeals to donors' emotions. Fundraisers also utilize a variety of platforms to contact donors, such as sending email blasts, quarterly mailouts, or calling prospective donors. Grant-writing is also a special niche within fundraising. Skilled grant writers are able to acquire government grants through craftily drafted proposals.
Social media plays a prominent role in attracting new donors, and fundraisers may update accounts with pictures from recent events, post fundraising goals, or recognize donors on these sites. Fundraisers may also plan special large-scale events, such as an annual gala featuring a live auction, to bring in a large sum of money in a single night. Sometimes fundraisers attend conventions or community health fairs to bring awareness to their organization. Prior to attending these events, fundraisers may create literature to pass out. Fundraisers may also train, recruit, or supervise volunteers.
History of Fundraising

The first organized, professional American fundraiser was in the early 1900s. Charles Ward and Frank Pierce hired a publicist and charged corporate sponsors for advertisements to raise sufficient funds to open the first YMCA in Washington, D.C. Also, at the turn of the 20th century, Harvard University began sending letters to alumni to ask for donations to increase professors' salaries.
More charities cropped up between WWI and WWII, but people were skeptical, and money was tight, so they were less likely to give. In 1960, the National Society of Fundraisers (today, the Association of Fundraising Professionals) was established by the state of New York to provide fundraising guidance to organizations.
In an attempt to reach more diverse donors, fundraisers began to experiment with new methods, including telethons and door-to-door soliciting. The 1990s saw a major increase in nonprofit organizations, as well as the integration of technology. As technology advanced, fundraisers gained access to a larger population of potential donors. Fundraisers are able to reach donors around the world through email, and social media platforms have made it easier than ever to spread the word about causes. When a celebrity gets behind a cause and announces it through their Twitter, donations come pouring in. After the terrible destruction caused by Hurricane Harvey, JJ Watt raised $41.6 million.
Donors have a plethora of organizations and causes to choose to support, which has created a demand for more sophisticated training. College degrees and certificates equip fundraisers with strategic fundraising management techniques.
How Do I Start a Career as a Fundraiser?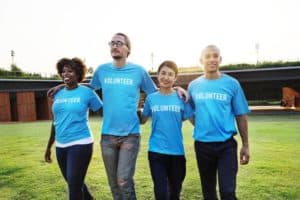 Students interested in fundraising should join co-curricular activities, such as Student Council in high school, and take the reins in planning fundraising events. Holding a Treasurer position would prepare students for managing the budget of an organization. High school students can also find volunteer opportunities through participation in Key Club International or Interact Club.
Joining one of these service-based organizations will expose you to several nonprofit organizations and will look great when applying to college. Fundraisers also must have excellent organization skills, and serving as an organization's officer will help students manage their time and keep track of important meeting agendas and upcoming project deadlines.
Undergraduate Education
While charisma and excellent communication skills are imperative for professional fundraisers, most employers are seeking candidates with a minimum of a bachelor's degree. Fundraising combines a multitude of skills, so many degrees are suitable. Few colleges offer degrees specifically in fundraising, but the majors that are most enticing to future employers include Public Relations, Journalism, Communications, English, and Business. Marketing classes are also beneficial because fundraising is essentially selling the mission of the organization. Computer classes will prepare students to manage online donor databases.
College students can also gain hands-on practice with fundraising by serving as a Student Government Association treasurer or serving on a fundraising committee.
Graduate Education
Fundraisers aspiring to reach the management ranks will benefit from earning an advanced degree. Most graduate fundraising programs are open to students holding any undergraduate degree, making it a great option for career changers deciding to leave the corporate world for a more meaningful and fulfilling position.
Graduate students can pursue a Master's in Business Administration with an emphasis on Philanthropic Giving or Fundraising. Master of Science degrees are also offered in Nonprofit Administration or Management and Strategic Fundraising. Students interested in working for government agencies can pursue a graduate degree in Public Administration, Public Policy, or Urban Planning. All of these graduate programs typically include classes on writing grants, acquiring major gifts, developing fundraising campaigns, and strategic planning.
Internships
Applicants wishing to complete a fundraising internship should apply for an organization within the same sector as their career goals. Students who are still deciding on career plans are encouraged to complete internships with multiple organizations to gain a broader knowledge of fundraising opportunities.
United Way pays interns $10-$15 hourly and offers eight-week and 16-week internships with hands-on experience focused on fundraising and marketing upcoming events. Students seeking remote opportunities can serve as an outreach and communications intern for the Breast Cancer Coalition or participate as a fundraising research intern through the Americas Program hosted by the Center for Strategic and International Studies. The Borgen Project also offers a variety of virtual internships, with an emphasis in Nonprofit Leadership, PR/Marketing, or Political Affairs. Borgen interns have the unique opportunity to create their own fundraising campaign, present it to Congress members and other political leaders, and seek funding by pitching their project to local businesses and at community events. This makes it the perfect internship for students who dream of running their own nonprofit organization one day. Susan G. Komen, Planned Parenthood, and Boy Scouts of America are some of the other large organizations that hire fundraising interns.
Volunteer Opportunities
Many local charities would love to have college students volunteer with fundraising projects, and it's highly likely several volunteer organizations already exist at the college you choose to attend. Most colleges even host a volunteer fair where students can learn about available opportunities.
Volunteers of America and VolunteerMatch are other great resources to find fundraising volunteer projects to get involved with. Volunteering isn't just for college students. It's also a great way for early-level professionals to bolster their professional reputations. Professionals can offer fundraising services pro-bono.
Work Experience
Employers are looking for professionals who are passionate about specific causes, so try to find a job at an organization you truly care about, even if the position isn't directly related to fundraising. If you love kids, tutor students in the afterschool program for the Salvation Army or work as a camp counselor in the summer for the local YMCA.
College students can gain great entry-level experience working at a call center. College campuses typically offer work-study programs for students to reach out to alumni for donations. This will build confidence, which will later be needed to contact potential donors. Working on a political campaign also helps students improve conversational skills while delivering key talking points.
What Does a Career as a Fundraiser Look Like?
As of 2019, 41% of fundraisers were employed by religious, grantmaking, civil, or professional organizations. The other main sectors fundraisers work in include educational services and healthcare and social assistance. The American Red Cross, Boys and Girls Club, and the American Heart Association are just a few of the large nonprofits with fundraisers on staff. Private universities also need fundraisers to help with institutional operating costs and to raise funding for scholarships.
Working for a smaller charity can help newer fundraisers get their foot in the door and prepare for senior roles with more distinguished organizations. Some fundraisers also work directly for a fundraising company that provides a menu of customized fundraising options. These fundraisers may work on projects for multiple organizations at the same time. Seasoned fundraisers may become private consultants.
Fundraisers can also specialize in a specific area. Annual Campaign Fundraisers are responsible for leading annual giving drives. They reach out to large corporations to spark interest in starting workplace campaigns. United Way relies heavily on its annual campaigns to provide financial assistance, healthcare services, and support for students.
Capital Campaign Fundraisers raise funds for large projects, such as a mobile health clinic to make healthcare more accessible to low-income neighborhoods. These projects typically have a defined goal date.
Major-gifts Fundraisers must be polished and charming because they meet with wealthy donors who are able to create scholarships and endowment funds. These fundraisers may give tours of the organization to benefactors, invite them to exclusive events, or find ways to honor them, such as listing them in organization publications.
Planned-giving Fundraisers attain long-term commitments from givers, usually in the form of monthly payments. Doctors Without Borders and Save the Children rely on monthly contributions, which are a more sustainable form of assistance than a one-time gift. Some planned-giving fundraisers discuss end-of-life donations with givers looking to leave behind a legacy in the form of a substantial financial contribution to fund causes dear to them after their death.
Fundraisers generally work full-time and may work evenings or weekends to attend fundraising events. If fundraising events are held out of town, fundraisers may be required to travel to the location of the event. Events may include charity golf tournaments, fun runs, and dinners. Fundraisers also collaborate with board members and may need to attend board meetings.
Salary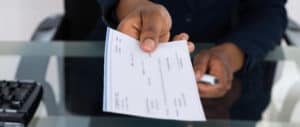 The median salary for fundraisers was $57,970 in 2019. Fundraisers within the education sector earned the highest median salary, which was $63,090. However, there is potential to earn a much higher salary-the top 10 percent of fundraisers made over $100,000. Also, after becoming a fundraising pro, fundraisers can advance to a fundraising manager role, which yields a median annual salary of $116,180. Fundraising consultants generally charge an hourly rate or a project rate. The AFP Code of Conduct strictly forbids accepting commission for funds raised.
U.S. News and World Report rank fundraisers 19th amongst the Best Business Jobs. Future growth opportunities are the main factor in fundraisers being rated so highly. Fundraisers are also viewed as an essential position for the vitality of the organization, so they enjoy an elevated status, greater job stability, and a relatively low unemployment rate.
Professional Associations
The Association of Fundraising Professionals has been an advocate for fundraisers for more than 50 years. The AFP is 30,000 members strong with over 240 chapters worldwide. Members are invited to attend the annual ICON and LEAD conferences, which draw in thousands of fundraising leaders to share their expertise through workshops, forums, round tables, and social events. The National Philanthropic Days are attended by over 50,000 philanthropists each year to celebrate charitable contributions. Local chapters also host Negotiation Training Workshops to help fundraisers achieve the highest gifts from donors. Seminars, networking events, and professional services, such as resume assistance are some of the other membership benefits.
Since nonprofits frequently employ fundraisers, it would also be beneficial to join the Council of Nonprofits, the largest network of nonprofits in the world, serving over 25,000 organizations. This organization helps fundraisers stay up-to-date with the latest state legal regulations regarding donations and registration qualifications for nonprofits.
Professional Certifications
In this guide to becoming a fundraiser, you can tell that it is good to find every opportunity to develop professionally. The AFP offers certification for two different levels of professionals.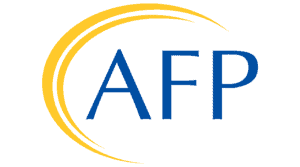 Fundraisers with at least three years of experience can earn the Certified Fundraising Executive (CFRE). In order to qualify to sit for the CFRE exam, applicants must successfully complete 36 points in the category of Professional Practice, 55 points in Professional Performance, and 80 points in Academics. Points may be awarded for degree completion, attendance at educational conferences, publishing scholarly articles, funds raised, and projects managed.
The Advanced Certified Fundraising Executive (ACFE) credential demonstrates true dedication to the profession of fundraising. This prestigious certification is only open to professionals with a minimum of 10 years of experience in professional fundraising and who have recently completed senior-level professional development seminars in management, leadership, and ethics. Competitive applicants have also volunteered as board members or served as mentors to philanthropic organizations.
Upon acceptance into the program, candidates have two years to complete a portfolio, written exam, and oral review. The portfolio should highlight all professional contributions and accomplishments of the previous five years. The written exam is an essay format, testing candidates' understanding of best practices in ethical fundraising. During the oral review component, candidates are questioned by a three-person panel on fundraising ethics, management, leadership, planning, and problem-solving.
Another highly esteemed professional development program is the International Advanced Diploma in Fundraising. This intensive 600-hour program can be completed in 12 months and consists of four modules: Developing a Stakeholder Focused Organization, Integrated Marketing Communications, Strategic Fundraising Management, and Developing a Philanthropic Society.
Professional Development
The AFP offers over 80 courses ideal for beginning professionals just starting their career to advanced courses for fundraisers with years of experience under their belt. Some courses even lead to certifications that are resume boosters.
Professionals looking to up their tech game can become well-versed in the Agile methodology by earning an Agile Project Management Certificate. Additional certificate options include Communication, Entrepreneurship, Finance, HR Management, Leadership, Management, Marketing, Nonprofit Management, Project Management, Sustainable Management, and Women in Business. These e-courses can all be accessed fully online for a certain window of time after enrolling, and students can complete them at a convenient time for their schedule.
What are the Future Trends of Fundraising?
COVID has forced many organizations to find alternatives to traditional fundraising methods. Organizations have hosted virtual auctions in lieu of annual banquets. Door-to-door or public soliciting has shifted to personal phone calls to donors. Many donors are unable to make monthly contributions due to loss of income, so fundraising has become more targeted. With spending a bit tighter in 2020, Donors want to know exactly how their contributions will be affecting someone's life in the near future. Many fundraisers are creating elaborate donor impact reports, featuring pictures, videos, and stories via email newsletters.
Social media attracts millennial givers and makes giving a breeze. In recent years, creating a birthday donation goal has become a popular Facebook trend. Facebook users can currently raise funds for approximately 750,000 organizations, including the ASPCA, the American Cancer Association, Teach for America, and UNICEF. Social media challenges have gained traction in recent years as a fun way to raise money. The ALS Ice Bucket Challenge of 2014 raised $115 million in 30 days and has funded three gene silencing trials.
Fundraisers will continue to create competitions that get viral attention, as well as create sites such as Donors Choose and Go Fund Me, which allow individuals to create smaller, personalized fundraisers to help cover classroom supplies, funeral expenses, and medical bills.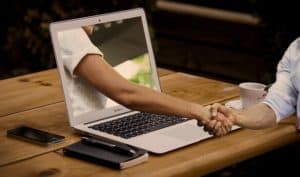 Peer-to-peer fundraising, raising funds by participating in an activity, will also become much more innovative. Athletic events, such as bike-a-thons and marathons, have been around for decades, but the Children's Miracle Network, Extra Life Program tried a different medium. They raised $10 million in 2017 by tapping into a new targeted audience, young adult males, by hosting a charity video game tournament.
Schools have also turned to professional fundraising organizations to host dance booster-thons, color runs, and field day experiences. These events receive pledges from family and friends for each lap run or each round of dance songs completed. Due to the popularity of these events, fundraisers will continue to create more memorable experiences.
Virtual Reality may also be used in the future to provide immersive experiences for donors. When we watch a movie, we often feel empathy for the characters, and UNICEF predicts VR will also trigger empathy for causes. Videos can be made to show the living conditions of third world countries. Video game experiences can also be made to show what it's like to live with certain medical conditions.
Fundraisers are also helping donors feel more connected to causes by playing a direct role. In exchange for a donation to MSTERIO, kids receive a blank canvas doll they get to decorate for children living in a homeless shelter, hospital, orphanage, or who has been affected by a natural disaster. A fun-filled craft afternoon or birthday party can teach children the joy of giving back. The holidays have always been a great time to help charities, but it's easier than ever with many gifts, ranging from dolls to bracelets, that support charities.
Professional fundraisers have partnered with businesses to offer partial proceeds from the sale of a product to help raise money for charities. This creative strategy pulls in additional donors who may not have given otherwise. For example, Cuddle+Kind dolls are hand-knit by women in Peru, providing them with jobs, and for each doll sold, ten meals are provided to children.
Next Steps
As you can tell after reading this ultimate guide to becoming a fundraiser, organizations will always need fundraisers to continue raising money so they can continue serving others. Many churches, schools, and organizations saw a decline in financial contributions as a result of COVID, and it will take years to fully bounce back.
The BLS predicts a 14% increase in fundraising positions by 2029, making this a great time for first-time college students to earn a Business or PR degree with a focus on fundraising or for career changers to pursue a Master's in Philanthropy degree. Check out our lists for online best degrees and best Online MBA programs for fundraisers to find some of the best programs to jump start your career in fundraising.
Related Resources:
Best Undergraduate Business Programs
Online Master's in Nonprofit Management
Online Master's in Communications Management
Best Free Resources for Fundraisers
Best Online MBA Programs for Fundraisers
Best Degrees to Become a Fundraiser