After investing in your education, finding free resources specific to the specialty area you plan to enter is a smart way to stay up to date and prepared for future interviews or promotions.
Fundraisers have many areas that they can apply their skills. In 2019 fundraisers were broken into several categories by the BLS, including healthcare & social assistance, arts, entertainment, & recreation, administrative & support services, educational services-state, local, & private, and religious, grantmaking, civic, professional & similar organizations. Of those sectors, religious, grantmaking, civic, and professional made up 41% of available positions. This data can be quite useful as new fundraisers look for their beginning positions.
The Bureau of Labor and Statistics shows that as of 2019, there were more than 100,000 professional fundraiser positions in the United States, which is expected to grow by 14% by 2029.
Charities and nonprofits are always looking to increase their donations. This fact gives this position stability, even in rocky economic climates. The following free resources for fundraisers, such as the podcasts and courses, can help professionals keep up with recent trends on social media and within the industry in general.
Financing Innovative Ventures Course


EdX's four-week free, online Financing Innovative Ventures course is sponsored by the University of Maryland. Students can take the course free of charge or choose to pay $149 for a verified certificate that can be added to resumes. This is an excellent beginner level class that addresses foundational concepts of fundraising.
Module one takes students through the Early Stage Investment Landscape. Here they will learn key terminology and principles that will help those without an accounting or finance background understand how lenders and investors evaluate new opportunities. Sources of Capital for Startups and Corporate Ventures is the second module. This section examines the positives and negatives of a variety of funding sources such as angel investors, venture capitalists, and more. Module three is Getting Funded – Steps in the Funding Process. Here students discuss tools and techniques for securing funding for new projects. The final module, Pitching Investors and Closing the Round, shows course participants how to successfully share their opportunities with investors and partners.
Fundraising and Development Foundations Course
UC Davis connects with the Coursera platform to bring students a free, online Fundraising and Development Foundations course. Over 8,500 students have already enrolled in this class. Twenty-two percent of these students started a new career after completing the Fundraising and Development Specialization courses.
Through the foundations course, students will get an introduction to key concepts and terminology of fundraising. Developing a pitch for support, assessing and identifying prospective donors, matching donors' interest with your organization's mission, structuring successful solicitation, and more are discussed throughout the 15-hour course. As participants work at their own pace, they will also take a look at issues and trends that fundraising managers face, as well as career opportunities within the field. Hands-on practice is interwoven throughout the class. This practice helps students create a variety of written products that can then be used for the development of their fundraising portfolios.
Grant Writing and Crowdfunding for Public Libraries Course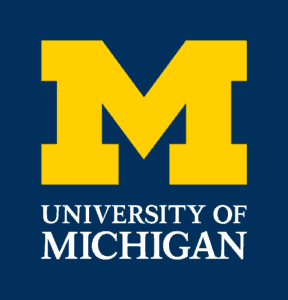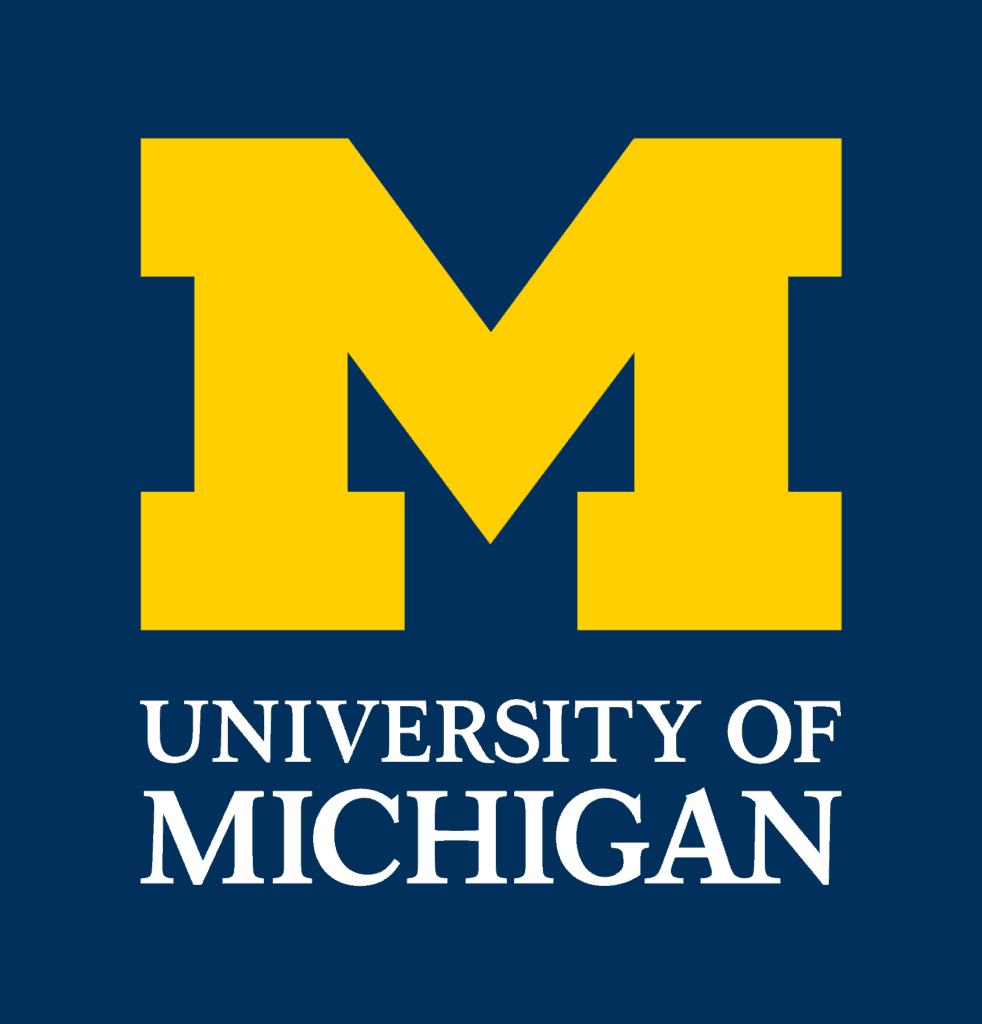 More than 13,000 students have taken the edX free Grant Writing and Crowdfunding for Public Libraries class. This highly informative course is taught by a clinical associate professor from the University of Michigan School of Information. Students can take this class individually or as part of the Public Library Management Professional Certification program.
Participants will create a mock crowdfunding campaign and grant proposal for state or local funding sources. They will also come away with a knowledge of how to read grant applications, keep files of grant writing materials, create strong grant proposals, and a variety of crowdfunding strategies. This course is a great free resource for fundraisers, but it also offers a verified certificate for $49. Although the content is targeted to those in the field of public libraries, fundraisers from a variety of backgrounds may find relevant information within this intermediate-level course. Those with current work responsibilities will appreciate the self-paced nature of the content.
Introduction to the Nonprofit Sector, Nonprofit Organizations, Nonprofit Leadership and Governance Course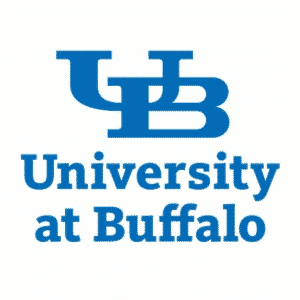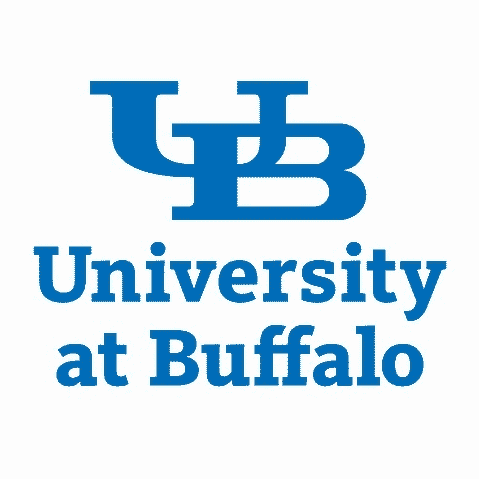 SUNY's University at Buffalo offers a free Introduction to the Nonprofit Sector, Nonprofit Organizations, Nonprofit Leadership, and Governance course through Coursera. The course is completely online and free of charge with instant enrollment. Over a period of five weeks, students will be introduced to nonprofit organizations, the nonprofit sector, and basic concepts of governance and leadership.
During the first week, participants discuss what makes nonprofit organizations unique and emerging trends and issues within the nonprofit sector. In week two, leadership at the governance level, good governance strategies, and board of directors are addressed. After that, the third module takes participants into the topics of the role that board members play within nonprofit organizations, board member responsibilities, and challenges that boards may face. During week four, students are asked to review the course content, submit a Board Effectiveness and Readiness Assessment, and then take two multiple choice Readiness Assurance Tests. In the final module, there is a discussion of the readiness assessments and the ability to review and make changes as desired.
Measuring Fundraising Effectiveness Toolkit

BoardSource, GuideStar, the Association of Fundraising Professionals, and BBB Wise Giving Alliance worked together to create a comprehensive Measuring Fundraising Effectiveness Toolkit. This free download gives a unique framework for evaluating fundraising effectiveness. This balanced approach emphasizes the importance of investing in sustainable and strong fundraising programs. The toolkit comes in four units that can be downloaded and printed in color or black and white.
The first section is-Measuring Fundraising Effectiveness: Why Cost of Fundraising Isn't Enough. The second is Understanding & Evaluating Your Fundraising Strategy: A Discussion Guide. In the third download, there is a tool to help you calculate your fundraising effectiveness. And the final section is a compilation of resources to support conversations with board and leadership teams. The Boardsource website also offers many perspectives on nonprofit financing and fundraising. There are many comprehensive articles on this topic free of charge.
Online Fundraising: The Beginner's Guide for Nonprofits
MobileCause offers a wealth of free information with their Beginner's Guide to Online Fundraising. Eight chapters can either be browsed through the web or downloaded in a convenient PDF. Some of the topics covered within the guide include online giving, event fundraising, crowdfunding, online forms, social media, fundraising videos, and email marketing. Prospective fundraisers will also learn about all aspects of an online fundraising software platform. Collecting donor information, creating mobile-friendly online giving forms, building a donor database, and marketing your cause to those donors are just a few of the skills outlined within the guide.
According to their website, the information provided will benefit seasoned fundraising professionals, organization members, first-time fundraisers, and marketing managers looking for training resources. Because of the guide's easy to use format, users can read all of the information at once or simply choose a specific section based on their need. From a content perspective, the guide is extremely comprehensive and includes a variety of easy to implement tips, useful subtopics within each chapter, all in easy to understand verbiage. This guide is one of the best free resources for fundraisers.
Pursuant Podcast
Go Beyond: The Pursuant Podcast for Nonprofits is a free nonprofit fundraising and marketing podcast by Pursuant. Pursuant is a fundraising agency that leverages experience, data, and creativity to help fundraisers create change. The agency was built by fundraisers and marketers for others in this complex field, with the purpose of assisting nonprofit organizations in making the biggest impact possible.
With nearly 90 episodes, there is a lot to learn from the Pursuant podcast. Episodes are typically 15 to 30 minutes in length and cover all things fundraising and marketing. A few recent episodes have discussed high-interest topics like how nonprofits can use augmented intelligence to raise more money, how to deepen donor loyalty with responsive fundraising, donor-advised funds, and braving the new fundraising landscape. Listeners gave an average of five stars in recent reviews. The show is mentioned as a must-listen with specific mentions of its professionalism and actionable advice.
Speaking to Persuade Course


Coursera's free Speaking to Persuade course is offered by the University of Washington. The class is 16 hours in length, 100% online, and the third component of the Dynamic Public Speaking specialization. With beginner-level content, those new to the world of fundraising or persuasive public speaking will come away with the confidence needed to deliver a well-rounded pitch.
By the end of the course, participants can expect to be able to craft persuasive speeches that directly address problems and their solutions. Rhetorical style delivery will be discussed so that students will have the knowledge to deliver strategic, compelling, and passionate speeches. Hands-on learning is utilized by recording speeches, receiving constructive feedback, and providing peer feedback. The curriculum integrates several learning styles, including videos, readings, quizzes, and discussions. Deadlines are flexible, but the course is designed in one-week modules that cover developing a persuasive argument, designing a persuasive speech, strategic and motivational language, and creating a compelling delivery.
The Fundraising Authority Podcast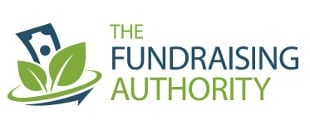 The Fundraising Authority Podcast is a place for those who work in the nonprofit sector to learn tools, tricks, and strategies for their field. The show is hosted by Joe Garecht, who has been helping nonprofit organizations increase their funding for over 20 years. Garecht has been recognized around the world as a fundraising consultant, speaker, and author.
Currently, there are about 30 episodes on the podcast that feature esteemed authors, leaders, and consultants of the nonprofit industry. Recent episodes have discussed rules for silent auctions, how to launch and run a successful planned giving program, understanding charity registration, and how to build strong donor relations online. Past guests have included Heather Stewart, Joe Waters, Gail Perry, Claire Axelrad, and Sandy Rees. Out of 19 reviews, the podcast has an average of 4.3 stars. Top feedback states that guests are informative, content actionable for new fundraisers, and topics are relevant to the field.
The Nonprofit Fundraising Blog

The Nonprofit Fundraising Blog delivers a plethora of free information in the areas of best practices, marketing, fundraising, news, and research, as they pertain to the nonprofit industry. The blog is managed by a team of experts at Network for Good. Nonprofit professionals can subscribe to get emails and alerts about key content, free tips, and training opportunities.
Recent blog articles have discussed many important concepts for fundraising in today's digital world. Some of these included how to write emails that your donors want to read, how to make a big impact on social media as a small nonprofit, a new recurring giving model for today's donors, and more. In addition to blog posts, the site also offers webinars, events, guides, templates, and data-backed case studies. Be sure to check out their downloadable guide for strategies to make your virtual fundraising sustainable.
Next Steps
In today's ever-shifting economy, it is important to be able to shift with the latest trends and meet donors where they are at. The free resources for fundraisers on this list are a great place to either build foundational knowledge or hear from leading experts in order to up your fundraising game. If you are considering a degree program to help you prepare for a career as a fundraiser, check out our list of The Best Degrees To Become a Fundraiser. Fundraisers come from a variety of educational and professional backgrounds. However, superior communication skills and experience in marketing, journalism, public relations, or business is often preferred.
Some of the duties of professional fundraisers include researching possible donors, creating marketing strategies, contacting potential donors, organizing campaigns & events, and training volunteers. Keeping this list of potential job responsibilities in mind as you build your resume is one way to prepare for a successful career in the fundraising industry.
If there is a certain cause you are interested in working for, starting out as a volunteer is a great step to take as well. It is an excellent way to learn the ins and outs of the organization, make connections, and begin helping a cause that is close to your heart.
Certification is not required for professional fundraisers. But driven individuals can take steps to earn a Certified Fundraising Executive designation. According to CFRE International, this certification requires a minimum of five years of work experience and 80 hours of continuing education. For those who have been in the industry and are trying to stand out, this certification shows a commitment to growth.
As you can see, there are many steps that future and current fundraisers can take. All you need to do now, is pick yours.
Related Resources:
Best Undergraduate Business Programs
Online Master's in Nonprofit Management
Online Master's in Communications Management
Ultimate Guide to Becoming a Fundraiser
Best Online MBA Programs for Fundraisers
Best Degrees to Become a Fundraiser
Best Free Online Accounting Courses