Professional fundraisers have many options when it comes to earning a degree that is relevant to their career field. U.S. News and World Report ranks fundraising at #19 on its Best Business Jobs ranking. This career is also noted for average upward mobility and flexible schedules.
To prepare for this exciting career, students must figure out what skills they must hone, what knowledge they must possess, and what experiences they must find. Communication and public relations skills are of utmost importance regardless of where fundraisers work or their position within the organization. On a daily basis, fundraisers contact donors, coordinate volunteers, organize events, and create new campaigns. Fundraising professionals must understand the business side of for- and nonprofit organizations and how fundraising play a factor in the business. And since many fundraisers work within nonprofit organizations, these professionals must know the ins and outs of philanthropic and nonprofit sectors.
With all of this in mind, future fundraisers would do well to look into top degrees that focus on these important topics. Let's check out the best degrees to become a fundraiser.
Bachelor's in Business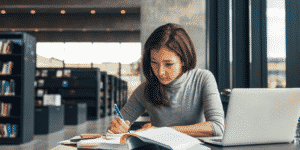 A Bachelor's in Business is an excellent way to prepare for a career as a professional fundraiser. Business degrees address many of the core competencies that are necessary for success in this field. Communications, leadership, marketing, finance, and ethics are all standard courses for this type of degree.
Many Bachelor's in Business programs offer majors that are relevant to the fundraising career path as well. A few of the common options are sales, accounting, marketing, entrepreneurship, and operations management. The skills covered in core concepts and specializations offered by a Bachelor's of Business set the foundation for successful communication with prospective donors, keeping track of donations, budgeting for events or campaigns, and creating marketing campaigns. When looking for a business program, it is very important to find a degree with accreditation. There are several accrediting agencies, but AACSB accreditation is the gold standard for business schools and programs.
Bachelor's in Communications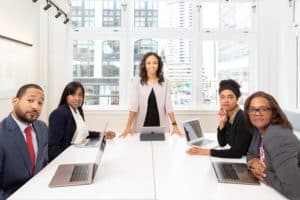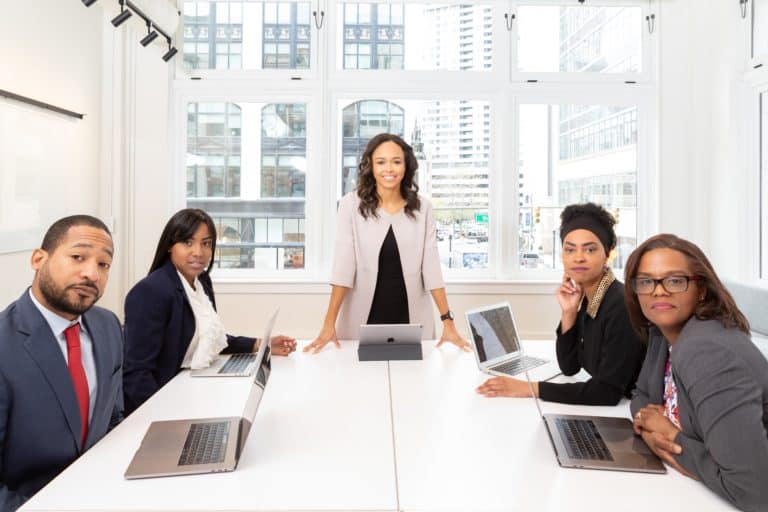 It is imperative for professional fundraisers to have above-average communication skills. A pitch's success depends largely on the fundraiser's ability to clearly communicate their organization's mission to prospective donors. Bachelor's degrees in communications include classes like Corporate Communications, Public Speaking, and Technical Writing, which give the skills needed to deliver information to companies and individuals. This communication takes place through email campaigns, phone calls, newsletters, and formal pitch meetings.
Most communications degrees also cover interpersonal communications and research methods. Research methods give fundraisers a thorough understanding of how to research prospective clients. This component of the job is highly important to assure that donors and companies are a good match and will continue to support their organization's mission. Interpersonal communications show students how to read the room, listen effectively, and adjust their body language or tone when speaking to clients. The ability to show up in a confident and personable way is a necessary skill for success in this field. These are just a few of the reasons that a Bachelor's in Communications is one of the best degrees to become a fundraiser.
Bachelor's in Public Relations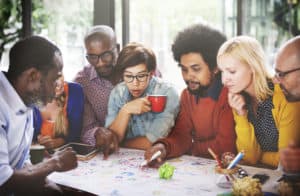 Graduates who have completed a bachelor's degree in public relations are prepared for positions as fundraising managers, event planners, and PR specialists. Some of the core courses that are often offered in PR programs are Principles of Public Relations, Electronic Public Relations, Media Planning, and Writing for Public Relations.
Electives and majors allow students to personalize their degree experience and add additional classes on topics like campaign planning, nonprofit grant writing, project management, or information systems. All of these skills are relevant to fundraising positions regardless of the type of organization chosen as a career field. Media planning and electronic public relations are especially relevant to today's fundraising organizations. Using digital campaigns and social media strategies allows fundraisers to broaden their reach, engage their donors, and share their mission in new and innovative ways. As with many other programs, accreditation is an important aspect of high-quality programs. ACEJMC is an accreditation agency that promotes professional standards through evaluations of mass communication's program instruction methods, curriculum, and diversity.
Bachelor's in Philanthropic Studies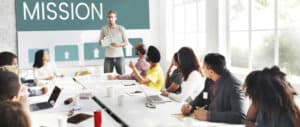 Bachelor's in Philanthropic Studies programs are often bachelor's of Arts degrees. These programs provide foundational course work along with an emphasis on global perspectives, reflective leadership, and practical skills of leading organizations. Curriculums often explore the philosophical, historical, and economic reasons for donors to give of their time or finances.
Philanthropic studies is, in a sense, created to educate socially responsive students. The goal is to then take this knowledge into nonprofit organizations and companies at the local, state, and national levels. A few of the classes that may be included within a philanthropic studies degree are Nonprofit Management & Leadership, Philanthropy & Humanities, Ethics & Values of Philanthropy, or Philanthropy & Civic Engagement. Many programs include internships in order for students to gain hands-on knowledge and experience working within the nonprofit realm. Having a deep understanding of the history of giving is a benefit to professional fundraisers in all sectors. Successful fundraisers must also have a strong ethical foundation, which can be addressed on many levels by this degree choice.
Master's in Philanthropy and Nonprofit Management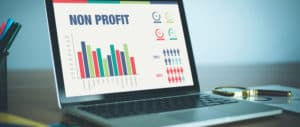 One of the best degrees to become a fundraiser in the nonprofit sector is the Master's of Philanthropy and Nonprofit Management. It prepares students for advancement in the philanthropic and nonprofit sector. This is accomplished through classroom study, professional development, applied research, and field experience.
Course topics covered within MPNM degrees typically include marketing, grantmaking, fund development, financial management, social entrepreneurship, nonprofit management, and more. The skills and leadership development work develop the same skill sets as many traditional companies, with additional emphasis placed on budgeting and organizational impacts. Internships and field experiences are included within more programs so that students have the opportunity to put what they are learning into practice. Capstone projects are also frequently included as a way to culminate the material learned. After completing an MPNM degree, graduates are ready to take on leadership positions within nonprofit organizations and create actionable change. Fundraisers who earn this degree will have a well-rounded understanding of the ins and outs of their field.
Next Steps
Those who are looking to start a career as a professional fundraiser can begin by volunteering with organizations that they strongly align with. Maintaining this commitment and taking on various roles is an excellent resume builder. Many campaigns rely on volunteers having both written and verbal interactions with potential donors. Having fundraising coordinators who have experience in this type of work is a benefit to organizations and is something that those entering this field should consider.
A bachelor's degree in a major such as those discussed on this list is the next step to preparing for a career as a fundraiser. While earning their degree, students will want to be active in on-campus organizations, work on leadership & communication skills, and look for internship opportunities.
Over time fundraisers may choose to apply for positions with more responsibility. Earning a Master's in Philanthropy and Nonprofit Management or a Master's of Business Administration is a way to show employers commitment to continuing education while also improving many related skills like leadership, marketing knowledge, ethics, finance, and more.
Related Resources:
Best Undergraduate Business Programs
Online Master's in Nonprofit Management
Online Master's in Communications Management
Ultimate Guide to Becoming a Fundraiser
Best Free Resources for Fundraisers
Best Online MBA Programs for Fundraisers