Fundraisers who are working towards leadership positions within their nonprofit organization will benefit from earning an advanced degree such as an online MBA. Many online Master's of Business Administration programs do not require an undergraduate degree in business, making this an attainable option for fundraisers from a variety of educational and professional backgrounds.
MBA programs in all specializations typically include courses that touch on leadership development, communication skills, technical writing, strategic planning, and organizing campaigns or events. Earning an online MBA with the right specialization is a great way to set yourself up for management positions within the nonprofit sector.
In 2019 the average salary for fundraisers was $57,970. Fundraisers within the education sector earned the highest median salary at $63,090. However, there is potential to earn a much higher salary with the right experience and educational background. Fundraising management roles yield an impressive average annual salary of $116,180.
Choosing to earn an online MBA allows those who are already active in the field of fundraising to maintain their work of volunteer responsibilities while improving their skills. Graduates are a benefit to their individual teams and their organization as a whole. This list includes some of the very best online MBA programs for fundraisers, which are currently available in top business schools around the nation.
Online MBA in Catholic Philanthropy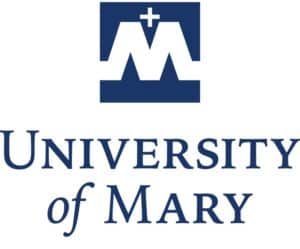 An online MBA with specialization in Catholic Philanthropy like the one offered by the University Mary prepares working professionals for serving in the religious sector. Religious, grantmaking, civic, and professional fundraising account for 41% of all fundraising positions in the United States.
Catholic Philanthropy degrees offer a broad curriculum that discusses the history behind giving to the Church, as well as methods to increase donations in today's modern society. Scripture, church writings, and other credible religious sources are utilized as a foundation to build students' ethical understanding of philanthropy. This knowledge, combined with the traditional MBA structure, gives religious fundraisers both a religious background and business know-how. Business topics such as marketing, finance, leadership, and strategy are all very relevant skills to have within this fast-field. Many Master's of Business Administration programs also include internship opportunities. Being able to work alongside a church or religious organization is an ideal way for students to combine the skills that they have learned and pump up their resume.
Online MBA in Communications

Earning an online MBA in communications is an excellent choice for anyone creating a career as a fundraiser. Communication specializations give students the strategies needed for effective verbal, written, and presentation skills. Above-average persuasive skills and behaviors are needed to influence key donors, stakeholders, and companies. Fundraisers must also be able to use diverse communication styles for a variety of professional situations such as negotiations, strategic planning, training volunteers, creating actionable fundraisers, and putting together high impact events. Communications specializations also create a focus on improving interpersonal skills. This, combined with leadership development, makes for great leaders.
High-quality Master's of Business Administration programs like the one offered through the Tepper School of Business are accredited and cover relevant topics that build on the elective communications courses. Classes like Global Economics, Finance, Marketing Management, Managing People & Teams, and Managing Networks & Organizations prepare fundraisers for higher managerial positions because of their complex understanding of the industry from a business perspective.
Online MBA in Digital Business

Tech-savvy fundraisers can take their business education to the next level with an online Master's of Business Administration in Digital Business. Courses for this specialization often cover topics like digital innovation, database management systems, visual business intelligence, and organizational creativity & innovation.
According to the Cisco Annual Internet Report, the total number of smartphones will be more than half of global devices and connections by the year 2021. Over three-fourths of the world's mobile data traffic will be through video. Being up to date on this type of information helps fundraisers make a greater impact in today's increasingly digital world. Core MBA concepts that pair well with this concentration are IT for business transformations, leading with integrity, digital marketing strategy, and business analytics. While a large portion of fundraising still happens through traditional methods such as phone calls, events, or fundraising sales. Organizations with a strong digital presence can monetize and earn donations in new and innovative ways.
Online MBA in Fundraising Management

An online MBA in Fundraising Management is an obvious option for those looking to move into higher ranks within the fundraising and nonprofit sector. Even individuals with mid-level fundraising careers can benefit from the practical training that fundraising management specializations or graduate-level certificates provide. Successful fundraisers must be able to craft a convincing pitch for financial support, find high-quality donors, and analyze what markets best fit their organization's overall mission.
Fundraising management concentrations give graduates a foundation in the industry's history, best practices, professional development, and implementation of both new and reliable fundraising strategies. During times of economic difficulty, government and corporate funding often decrease while social needs rise. Having a strong understanding of the nonprofit sector from a business perspective is a definite benefit. Fundraising Management MBA programs cover important business concepts like a strategy for competitive advantage, marketing analysis & consumer behavior, financial decision making, and social responsibility.
General Online MBA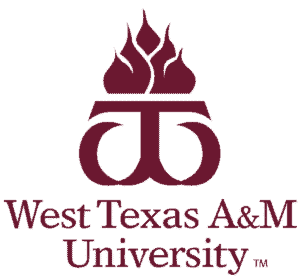 A general online MBA is a responsible option for those who hope to move up within the nonprofit field but also want to keep their knowledge base broad. Online Master's of Business Administration programs come in many lengths with fast-track degrees that take less than a year to complete to part-time options that give students over five years to work at their own pace.
General MBA degrees cover foundational topics that will benefit fundraisers as they move into managerial positions. Classes like Accounting for Decision Making, Quantitative Analysis in Business, Corporate Finance, Organizational Behavior, Diversity & Cultural Management, and Cultural Intelligence help fundraisers create organizations that run smoothly and effectively. Fundraisers with a true understanding of business in all of its facets can make highly informed decisions when it comes to big questions such as what donors to partner with, using volunteer's time effectively, what events create the most revenue, and how to clearly deliver their organizations mission statement to prospective donors.
Online MBA in Marketing


An online MBA in Marketing helps future fundraisers analyze electronic marketing strategies, eCommerce opportunities, supply chain management, and more. Marketing courses like Strategic Internet Marketing, Global Marketing Strategy, and Principles of E-Commerce give fundraisers the tools needed to reach donors by utilizing digital platforms. Students also learn to critically evaluate the effectiveness of web tools, websites, promotions, advertisements, and communications.
In today's technology-driven world, having a strong digital marketing presence can make all the difference in gaining optimal nonprofit donations. From the business aspect, the creation, management, and execution of business plans are also generally discussed. Core content covers topics like marketing management, strategic management, legal & ethical issues in management, and applied decision making. While these subjects are not specific to nonprofit fundraising, they are useful skill sets that can be applied to many aspects of this career field. Like the one offered by American Public University, many online MBA programs in marketing have no GMAT requirement and offer many convenient start dates.
Online MBA in Nonprofit Management

One of the best online MBA programs for fundraisers are those focused on Nonprofit Management. The curriculum within these programs offer skills that directly relate to the field of fundraising. Nonprofit management degrees like Wilmington University's are often offered online and designed with entrepreneurs, business professionals, and philanthropists in mind. Skills like networking, communication, decision-making, and analytics are a part of most Master's of Business Administration curriculums. These topics help graduates become excellent critical thinkers and problem-solvers.
Fundraisers must be flexible and able to adjust quickly to changing economic climates, business settings, and changes in technology that affect their donor reach. Fundraisers with a nonprofit management degree are prepared to raise money, manage teams, plan large and small-scale events, make informed financial decisions, and communicate their organization's mission confidently. Earning a Master's of Business Administration online is an accessible option for anyone with a busy schedule. Nonprofit management programs often include internship opportunities that allow students to put their advanced management skills to practice with local organizations.
Online MBA in Public Administration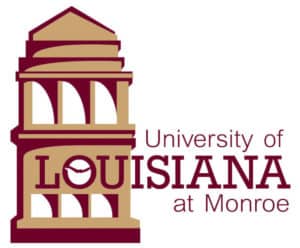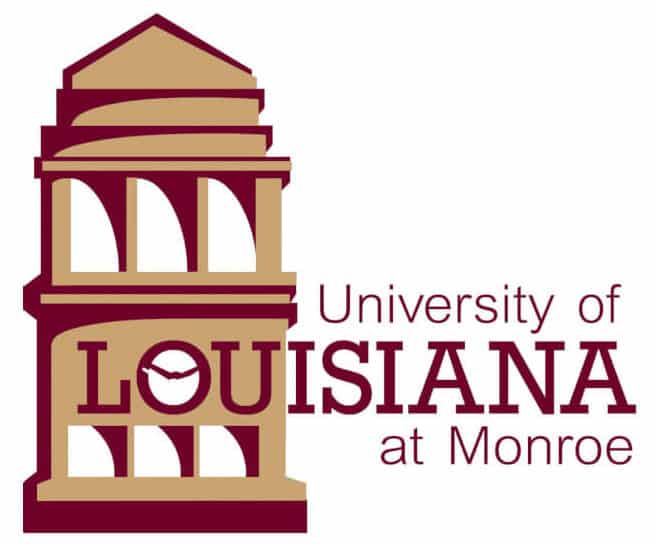 Fundraisers will benefit from an online Master's of Business Administration in Public Administration in several ways. The business core for these programs generally consists of a variety of classes such as Financial Analysis, Marketing Strategy, Strategic Management, and Management Information Systems. These courses prepare students for marketing events, managing donor funds, communicating with volunteers, maintaining financial records, and managing technology as it pertains to donor relations.
Public Administration concentrations allow students to build on their knowledge of ethics, public budgeting, finance, policy analysis, and the foundations of public administration. Understanding the connections between business and government policy is essential for individuals in top nonprofit roles and those who work at the state and national levels. Each state in the United States has a unique set of fundraising regulations. A degree in public administration will assist fundraisers as they navigate ways to legally and ethically collect funds for their cause.
Online MBA in Public Relations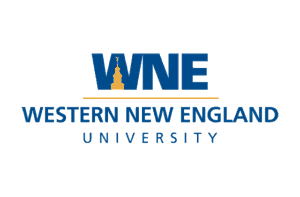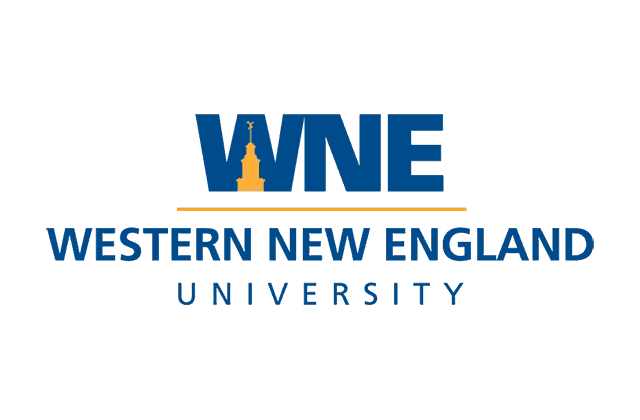 Many online MBA programs include a specialization in Public Relations. This degree helps professionals use PR strategies to raise consumer interactions, enhance their brand, and improve their organization's overall image. These skills help fundraisers by giving them clarity on how to share their organization's mission and ideas of ways to effectively communicate with donors. The business aspect of a Master's of Business Administration in PR improves managerial skills, organizational skills and gives the foundations for building successful public relations campaigns. The business core involved with these degrees is comprehensive. It covers a variety of subjects like leadership, problem-solving, & decision making, information technology management & applications, and decision modeling for analytics.
Having fundraising professionals with a background in public relations is a definite benefit to nonprofit organizations. The skills learned can be applied to many aspects of fundraising positions across a variety of fields. Public relations knowledge helps nonprofits build rapport with current donors, gain a wider donor base, and build a true brand presence.
Online MBA in Strategic Media and Digital Content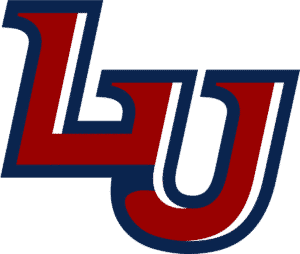 Online MBA programs in Strategic Media and Digital Content are some of the best online MBA programs for fundraisers. A digital presence has become essential for businesses and nonprofit organizations in the wake of the Coronavirus. Traditional fundraising activities such as fun runs, concerts, bake sales, and silent auctions are being replaced with digital concerts, online auctions, and virtual races. A strong media presence is essential to today's digital marketplace. Fundraisers who have a confident understanding of digital content and strategic media can develop comprehensive digital marketing plans that will increase donor reach and engagement.
MBA courses give students a working knowledge of strategic marketing, business administration, organizational structure, and operations management. Strategic Media and Digital Content concentrations dive deep into subjects like media technologies and communication strategies, strategic media analysis, emerging trends in strategic communications, and transforming digital organizations. Using digital content, along with traditional methods, is an excellent way for today's nonprofit organizations to engage with their donors in multiple ways.
Next Steps
Earning an online Master's of Business Administration is a smart choice for fundraisers because high-quality MBA's address many of the skills necessary for successfully marketing, financing, and running nonprofit organizations. It is important for those in the nonprofit sector to shift with the latest economic and technology trends to meet donors where they are.
Earning one of these top online MBA programs for fundraisers is a great place to build foundational knowledge of business concepts and raise your leadership capabilities. Many Master's of Business Administration programs include internship opportunities that allow students to network with new organizations, make lasting connections, and practice the management skills learned within their programs. Finding your ideal specialization and pursing an online MBA is a great next step.
Aside from completing a graduate program, fundraisers can also work towards the Certified Fundraising Executive designation. Those who have a minimum of five years of work experience can also complete 80 hours of continuing education to be eligible for this prestigious certification offered by CFRE International.
The future is full of options. You just need to find out which one is yours.
Related Resources:
Best Undergraduate Business Programs
Online Master's in Nonprofit Management
Online Master's in Communications Management
Ultimate Guide to Becoming a Fundraiser
Best Free Resources for Fundraisers
Best Degrees to Become a Fundraiser
Best No-GMAT Online MBA Programs