As a cost estimator, you enjoy, hopefully, dealing with costs all day long. You calculate costs, estimate costs, communicate costs and work on all sorts of details that affect costs. Would it be great if there were resources that benefit you at no cost? There are! With the amazing and excessive amount of online technological features and programs at your fingertips, at any time, you can access free resources and free online courses applicable to the advancement of knowledge and skills you need to secure success as a cost estimator. But how do you determine where to start the search?
Your search can start right here. We have constructed a list of ten free resources for cost estimators. It consists of a couple of blogs, a few online courses, certification exam preparation, a webinar, a podcast, and some relevant articles and papers. They are all here for you to check out at your convenience, and hopefully, you will find them extremely educational.
1 Build Blog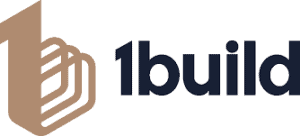 The 1 Build Blog is an excellent free resource for cost estimators. 1 Build is a cost estimating service provider. It has accumulated years of experience and expert knowledge in areas of construction. The blog they have developed includes posts on topics involving cost estimation, construction resources, construction bidding, construction industry and trends, construction technology, and project management. Any level of cost estimator, from beginner to advanced, could benefit from this free resource.
There are many posts cost estimators can find interesting. One provides a 2020 cost guide for flooring estimates. Within this post, readers are educated on determining installation, material, labor, miscellaneous, and overhead costs. Another one takes you through seven steps in defining and completing a complex painting estimate. The post about the cons of construction takeoff software explains it is inaccurate, expensive, and time-consuming. It provides a solution to what you should consider instead of takeoff software. And finally, there is a post describing what quantity takeoff is in construction.
AACE's Cost Estimating Module 1: Prep for CEP Exam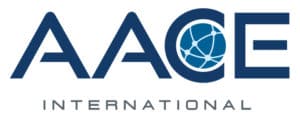 AACE International is a professional association that has been providing education in total cost management since 1956. It provides membership, professional and technical resources, conferences, and events. Technician, professional, and expertise-level certifications are also available. Although most resources require either a membership or a fee, there is a free online learning module providing certification preparation for the Certified Estimating Professional and Certified Cost Practitioner exams.
This free resource for cost estimators is an excellent way to equip themselves with the knowledge and skills necessary for certification. Within the Cost Estimating Module 1, students learn general concepts in cost estimating and cost engineering. It begins with cost estimation terminology, classification, variability, and the kinds of elements that impact an estimate. The material moves on to cover types of estimates, accuracy, contingency, estimating methodology, scope quantification, and takeoffs, and estimate conditioning, documentation, and reconciliation. The module concludes with the study of advanced estimating concepts. Cost estimators greatly benefit from utilizing this free resource to prepare for certification exams.
Budgeting and Scheduling Projects Course


Cost estimators know that proper planning of time and cost go hand in hand when developing a project, and learning how to stay within the set boundaries leads to the project's success. This is why the Budgeting and Scheduling Projects course offered through Coursera by The University of California, Irvine, is such a helpful free online course for cost estimators. It is part of the Project Management Principles and Practices Specialization and takes six hours to complete.
The first week of this free course takes you through a course overview and survey. As students work their way through the next three weeks, they will begin with the Resource Needs & Quality Management section. They learn to identify resource needs, understand quality management, and utilize a responsibility assignment matrix (RAM). The Estimating section covers estimating quantities, resource costs, activity durations, and cost estimating techniques. Finally, the Scheduling section covers milestones, the purpose of leads and lags, network diagrams, and understanding aspects of the quality management plan.
CMAA Articles and White Papers
The Construction Management Association of America provides educational programs, membership, training, professional development, certification, conferences, and numerous resources to support professional construction management. Cost estimators benefit from all that CMAA has to offer. You can access the Articles and White Papers for free. This free resource is accessible to anyone, even non-members, and provides a wealth of practical knowledge for cost estimators.
Throughout the articles and papers, you find extensive research and authoritative reports written by companies, professors, executives, and leaders in the construction management industry. They cover topics like claims & arbitration, constructability reviews, cost estimating, delivery methods, leadership, project case studies, risk management, the role of the construction management, safety, schedule management, technology, and workforce/productivity/performance. Although cost estimators can find interesting and helpful information on every topic, there are four articles/papers specific to cost estimating. They address contingency allocation methods for transit projects, the impact of rework on construction, contingency strategies in public project estimates, and unbalanced bids.
Construction Cost Estimating and Cost Control Course

The Construction Cost Estimating and Cost Control course provided by Columbia University through Coursera is a part of the Construction Management Specialization. It takes 19 hours to complete and is an excellent free course for cost estimators beginning their careers. They are introduced to several essential aspects of the construction industry, including cost estimation, cost controls, pricing, estimation methods, and project cash flow.
As students work their way through this free online course, they dig deeper into each of the aspects. Week one covers project design stages, types of cost estimates, the importance of controlling costs, break-even analysis, quantity takeoff and measurement, and foundations. The second and third weeks take students through the layers of pricing: equipment, labor, formwork, and materials, along with building estimates, procurement, cost reporting, change orders, earned value methods, close-out periods, and international roles of cost managers. The final week wraps up by covering project cash flow, expenses, revenue, and technology trends in cost control and cost estimating.
Engineering Project Management: Scope, Time and Cost Management Course


For cost estimators to be good at estimating every component of a project, it is good for them to gain a considerable amount of knowledge in all areas involving the management of engineering projects. Rice University has developed a 23-hour free course entitled: Engineering Project Management: Scope, Time, and Cost Management. It is the second course in the Engineering Project Management Specialization.
Most of the time, you cannot have a successful project without proper management of scope, time, and cost. Students will learn about project scope management, project schedule management, project time management, cost estimation, and earned value management. This free course takes beginner cost estimators by preparing parts of a project plan for a case study each week. These parts include a scope statement, bar chart schedule, work breakdown structure, project cost estimate, critical path schedule sequence, and utilizing an earned value calculation. By the end, students will also know how to make accurate project performance predictions, identify different types of cost estimates, and understand change management.
Fundamentals of Manufacturing Processes Course


In-depth knowledge of the foundational principles, processes, and manufacturing concepts is crucial to manufacturing cost estimators' success. The Massachusetts Institute of Technology offers the Fundamentals of Manufacturing Processes course, which is provided online through edX. It provides intermediate-level information and lasts 12 weeks. This free online course is an excellent option for cost estimators.
The free course is designed to focus on the design of one or two manufacturing processes each week, dissect their physical principles, show real-world examples, and demonstrate how they are used to manufacture all kinds of products. Processes covered include casting, machining, electronics assembly, injection molding, 3D printing, and thermoforming. Modules on quality and variation, additive manufacturing, cost estimation, and sustainability also cover the fundamental principles of quality, rate, flexibility, and cost. There are lessons regarding multi-step manufacturing and product disassembly. Students gain a full understanding of the design phase to the completed product. As the course wraps up, they will briefly discuss where manufacturing is headed on a global scale.
ICEAA Technology Showcase Webinar Series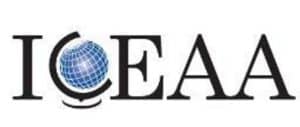 The International Cost Estimating & Analysis Association (ICEAA) is a non-profit organization that promotes the advancement of cost estimation and analysis through an immense amount of resources. Resources include certification, educational opportunities, research, forums, events, workshops, publications, and papers. Those pursuing a career as a cost estimator are highly encouraged to become a member of this association.
The ICEAA offers an excellent free resource through the Technology Showcase Webinar Series. It is available to anyone, even non-members. The webinars provide listeners with presentations from leading-edge companies and experts, like practitioners and executives, who create and enhance cost estimation & analysis technologies, products, and methods. Palisade addresses common mistakes in how software interprets subject matter expertise. They also offer an in-depth look into @RISK, which utilizes Monte Carlo Simulation in Microsoft Excel. Herren presents three of their analytical tools: Ship Readiness Reporting Model & Simulator, Rapid Turnaround Cost Model, and Material Tracking Dashboard. And finally, Systecon, which leads the market in predictive analytics, showcases their Opus Suite.
Learn Cost Estimating Blog

Doina Dobre, who has over 30 years of experience in the construction industry, hosts the Learn Cost Estimating Blog in hopes of building a strong and supportive community of construction cost estimators. She welcomes any helpful information, including advice, how-to tips, best practices, current trends, and resource links. This free resource for cost estimators can benefit those at any level in their career.
Let's check out some of the content. Each post falls into one of several categories, including cost estimate structure, general, estimating methodologies, conceptual cost estimating, resources, detail cost estimating, and more. B2W Software discusses how to overcome the challenge of slowed productivity, coupled with an increase in the amount and scope of construction projects. They dissect the need for specialized software, which helps increase accuracy, especially in cost analysis. Another post shares the cost estimate development plan. It discusses the challenges as a cost estimator, how to overcome the difficulties, and an in-depth six-part strategy in building cost estimates.
The ConTech Crew Podcast
Construction cost estimators need to have a solid knowledge base that involves both construction and technology. That is what the ConTech Crew Podcast is all about. It is hosted by several construction technologists who have accumulated years of experience innovating in their field and research. The podcast airs weekly and is visited by special expert guests who provide lectures and present the latest developments, news, innovations, and current construction technology trends.
This excellent free resource brings continuous applicable information into the lives of cost estimators. It currently has 244 podcasts. The crew interviewed Matt Risinger, CEO & Chief Builder at Risinger Build, about his life, career path, experience in building, building media, and how to construct a well-built house. Wendy Rogers, President/CEO of eSUB Construction Software, speaks about their cloud-based software that is developing apps to track data and analytics for trade contractors while in the field. And finally, Brendan Dowdall, Director of Concrete Sensors at Hilti Group, shares their advanced concrete sensor technology.
Next Steps
Did you enjoy perusing the list of free resources for cost estimators? How many of them sparked your interest? Maybe you enjoyed the blogs, podcasts, articles, and webinars that allowed you access to the minds of industry experts that cover a plethora of interesting, relevant, challenging, innovative, and educational topics. Or, possibly you benefit from accessing the free online courses covering topics like budgeting and scheduling, construction cost estimating, cost control, manufacturing processes, and engineering project management. If you are currently seeking to become a Certified Estimating Professional, you will enjoy the free online exam preparation.
If you enjoy crunching numbers, analyzing data, designing, constructing, the detailed work involved in processes, experiencing new tasks and projects from day to day, then think about pursuing a career as a cost estimator. For those looking and those already in the field of cost estimating, we hope this list of free resources for cost estimators can push you onward and advance your knowledge and experience. What is your next step?
Related Resources:
Best Undergraduate Business Programs
Best Online Bachelor's in Accounting Programs
Best Online Undergraduate Business Programs
Ultimate Guide to Becoming a Cost Estimator
Best Online MBA Programs for Cost Estimators
Best Degrees to Become a Cost Estimator
Best Free Online Accounting Courses