Formulating marketing campaigns, managing the budget, conducting market research, hiring staff, collaborating with other departments within a company, and overseeing every marketing aspect of a product, service, or company as a whole are just parts of the job. The number of responsibilities, tasks, duties, and requirements of a marketing manager can be overwhelming to those who step into the role ill-prepared. Although there are various training programs, certification programs, and resources to help equip marketing managers, the essential step involves obtaining the right education.
Although it is not required with every position, more employers are looking for applicants with a master's degree. They want to know the marketing manager they are hiring has advanced knowledge, skills, and experience in the topics that matter. The best graduate degree for marketing managers is an MBA. The core courses in every MBA program cover the broad scope of business fundamentals, including Accounting, Economics, Finance, Management, Marketing, and Business Law. Some programs expand to offer courses like Organizational Management, Entrepreneurship, International Business, IT, Communications, and Business Analytics. They are all geared toward preparing students for leadership and management roles.
With the advances in technology, more and more universities offer Online MBA programs with the same excellence in curriculum, delivery, and instruction as their on-campus counterparts. Depending on the program, most Online MBAs are designed with options for you to deep dive into a specific area of interest through concentrations, specializations, tracks, or certificates. Let's look at the online MBA focus areas that landed in our ten best Online MBA programs for marketing managers.
Online MBA in Collaboration and Team Dynamics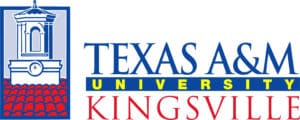 Marketing managers cannot meet their goals and deadlines all by themselves. It takes an elaborate team of people to complete a project, from the first creative thought about a product or marketing campaign to the end result. They meet with executives, department heads, other teams, their marketing team, and clients to formulate the vision and every step and task it takes to convert the concept into reality. An Online MBA with a Collaboration and Team Dynamics certificate is an excellent Online MBA program for marketing managers. The curriculum focuses on enhancing skills in written, verbal, and virtual communication; critical thinking; interpersonal relationships; collaboration; problem-solving; and teamwork.
Texas A&M University-Kingsville has developed a convenient, affordable, 100% Online MBA in Collaboration and Team Dynamics that can be completed in only 12 months. This program is AACSB-accredited. The University takes pride in providing an engaging, transformational, and collaborative environment. Courses in this certificate program include Managing Socio-Political Environments; Human Resource Management; Leadership, Change & Innovation; and Crisis Communication & Management.
Online MBA in Digital Marketing


As so much of our lives, the ways we communicate, and how we make purchases have transitioned to online formats, the need for digital marketing has grown exponentially. Marketing managers must have strong knowledge and skills in this area, which is why an Online MBA with a Digital Marketing concentration is one of the best Online MBA programs for marketing managers. Students explore online marketing strategies, consumer behavior, performance analysis, website & mobile design, social media, and marketing automation. They learn how to identify target markets, gather digital marketing insights, and create content, ultimately to increase a company's revenue, brand, and number of customers. Possible courses include Multichannel Marketing, Online Advertising, Search Engine Optimization, and Marketing Analytics.
The AACSB-accredited Online MBA in Digital Marketing at Clayton State University is entirely online, offering working professionals affordability and flexibility. It requires 33-credit hours and just 12 months to complete. Courses within this concentration are Digital Marketing & Strategy, Integrated Marketing Communication in the Digital Era, and Social Media Marketing.
Online MBA in Leadership

An Online MBA with a specialization in Leadership is like a double dose in leadership training. Marketing managers need to be strong, influential leaders to successfully lead a marketing team, which is why this degree is a great choice. It's designed to develop strong leadership, problem-solving, management, and decision-making skills. Students learn about team building, communications, leading organizations, crisis management, ethics, managing diverse teams, and skills training throughout the program. Depending on the program, possible coursework will cover marketing leadership, leading teams, global management concepts, financial leadership, nonprofit leadership, and strategic leadership. Most degree programs will provide students with hands-on experience to be ready to step into upper-level and management positions.
At Lindenwood University, the ACBSP-accredited Online MBA in Leadership requires 33-credit hours. Classes are offered entirely online, taking 15-36 months to complete. Students learn from expert professionals in a small class setting. Specialization courses include Leadership Theory, Organizational Change & Development, Organizational Communications & Behavior, Contemporary Issues in Leadership, and Leadership Strategies.
Online MBA in Marketing Data Analytics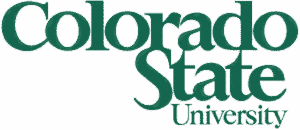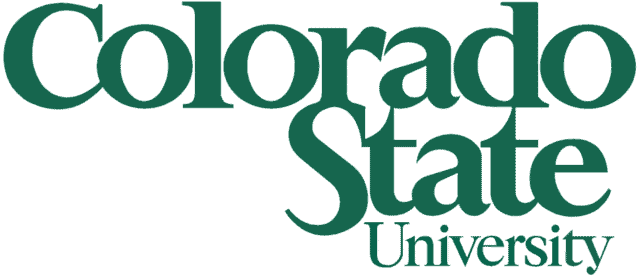 Data is everywhere. The proper collection, identification, and analysis of data is vital to most businesses' success and an important part of a marketing manager's job. One of the best degrees a marketing manager can pursue is an Online MBA with a specialization in Marketing Data Analytics. Some courses this degree may offer include Customer Analytics, Strategic Pricing, Database Marketing, Applied Regression, Marketing Analytics, Econometrics, Spreadsheet Modeling, Advanced Statistics, Customer Analytics, Accounting Analytics, and Business Intelligence. Students learn how to extract insights from raw data, make data-driven decisions, communicate the importance of the data collected, and utilize the free programming language R. R helps marketing managers stay apprised of the new marketing tools, analytics software, and digital channels.
The Online MBA in Marketing Data Analytics at Colorado State University offers courses in Digital Marketing, Applied Data Analytics, Consumer Behavior, Search Engine Marketing & Optimization, and a Marketing Practicum. This AACSB-accredited degree program is 42-credit hours long and can be completed fully online in 21 months.
Online MBA in Marketing Management

Arguably, an Online MBA with a specialization in Marketing Management is one of, if not the best Online MBA programs for marketing managers. It fully prepares graduates to lead and manage marketing teams, plans, strategies, and campaigns in numerous industries. Students explore how to identify markets, connect with consumers, create long-term customer relationships, design new products, utilize customer insights, and develop pricing strategies. The curriculum provides hands-on experience in cultivating creativity, data analysis, market research, marketing tools, and the implementation of marketing strategies for promoting a company's brand.
Syracuse University provides a top-ranked Online MBA in Marketing Management program, being AACSB-accredited since 1920. It consists of live, interactive online classes, self-paced assignments, and three immersive, in-person experiential learning opportunities in cities worldwide. This experience gives students a chance to network with their classmates. The degree program consists of 36-credit hours and takes 24 months to complete. Marketing Management courses include Marketing Research, Marketing Analytics, Managing New Product Development, and Strategic Brand Management.
Online MBA in Pharmaceutical & Healthcare Marketing

Every business in every industry needs marketing. Marketing helps companies put their products into the hands of other companies and the public. Marketing managers in the healthcare industry greatly benefit from obtaining a Pharmaceutical & Healthcare Marketing Online MBA. This unique program educates its students in the aspects of marketing management, but with added industry-specific factors for those who work with pharmaceuticals, diagnostics, biotech, medical devices, or other areas of the healthcare industry. The curriculum builds upon and enhances interpersonal communication, relationship building, data analysis, leadership, collaboration, creativity, decision making, and time management skills. 
The AACSB-accredited Pharmaceutical and Healthcare Marketing Online MBA at Saint Joseph's University provides flexibility and excellence. It can be completed on your schedule within six years. The courses that help fill up the required 48-credit hours include Supply Chain Management, Competitive Analysis, Drug/Device Regulations, Strategies for Managed Markets, Marketing Research, Sales Management, Global Corporate Strategy, Product Management, Pricing, Pharmacoeconomics, and Global Corporate Strategy. Students attend weekly classes through web conferencing and a three-day Capstone residency.
Online MBA in Public Relations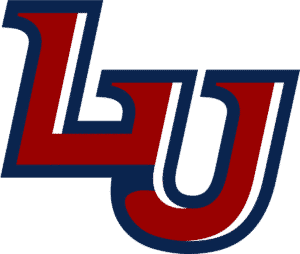 Marketing managers help create and maintain a company's positive image and brand by communicating intentional messages in different media formats to engage the public. Therefore, an Online MBA with a specialization in Public Relations is another top Online MBA program for marketing managers. The coursework will develop advanced skills in leadership, critical thinking, research, management, media technology, strategic communications and planning, marketing strategy, and other aspects of public relations. Students will understand how to tackle communication challenges, conduct problem analysis, and design appropriate messaging,
The highly-ranked, 45-credit hour, 100% Online MBA in Public Relations at Liberty University can be completed in about two years. The nonprofit University strives for excellence, proven by its ACBSP accreditation. "Training Champions for Christ" is its mission, and the curriculum is full of ethical and biblical teachings. Public relations courses include Communication & Conflict, Strategic Communication Campaigns for the Digital Age, Contemporary Issues in Human Resource Management, and Media Technologies & Communication Strategies.
Online MBA in Sales Management

It's hard to think about marketing without also thinking about sales. They are typically within one department unless the company is large enough to separate them. There are still aspects of both marketing and sales that have to work together toward a common goal, so an Online MBA with a concentration in Sales Management is an essential degree for marketing managers. By the end of the program, marketing managers become effective negotiators, problem-solvers, team managers, sales planners, relationship builders, brand ambassadors, and ethical leaders. They will understand consumer behavior and the psychology behind their choices, effectively integrate marketing and sales, and sell using emerging media, customer management software, and social networking tools.
Ball State University's AACSB-accredited Online MBA in Sales Management delivers advanced courses in Customer Relationship Management, Professional Selling Skills & Practice, and Sales Management. This 100% online degree provides a combination of asynchronous courses with live webcast and discussion, weekly assignments completed on your own time, and on-demand lectures.
Online MBA in Sports Marketing & Revenue Generation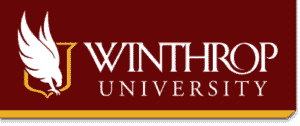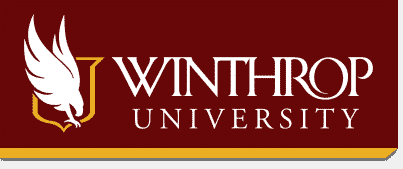 We see marketing messages all the time for sports teams, sports programs, and sporting events. There are a lot of purchases, sales, and money exchanges in the world of sports. Marketing managers in the sports industry could greatly benefit from completing an Online MBA with a concentration in Sports Marketing & Revenue Generation. This degree is a unique program that offers training in utilizing event design, branding & merchandising, digital media, donor development, philanthropy, and web streaming strategies to help generate revenue in sports. It enhances leadership, strategic and critical thinking, communications, problem-solving, ethics, sales, and marketing skills.
"Learn with rigor. Lead with conviction" is the motto for educational programs at Winthrop University. Its AACSB-accredited Online MBA in Sports Marketing & Revenue Generation is taught by high-quality practitioners committed to excellence in a supportive, small class environment. The entirely online, 36-credit hour program takes 24 months to complete. Courses include Development & Sales in Sports, Branding & Merchandising in Sports, and Business Analytics.
Online MBA in Strategic Thinking & Innovation

Designing, developing, and implementing marketing campaigns involves many strategies, a ton of creativity, and critical and innovative thinking. Another excellent Online MBA program for marketing managers is an Online MBA with a concentration in Strategic Thinking & Innovation. It is designed to prepare students to embrace organizational change and lead their teams, departments, and companies into new arenas with innovative ideas and creativity. They also learn how to analytically and practically solve complex business problems. Some programs provide experiential learning opportunities by connecting students with real businesses to provide innovative solutions to real-world business issues.
The College of Business & Communications at Brenau University has been in online education for 20 years. Highly experienced faculty provide meaningful interaction with students in the small class setting. They work hard to keep the curriculum relevant and filled with excellence. The ACBSP-accredited Online MBA in Strategic Thinking & Innovation offers courses in Complex Problem Solving, Leadership in Innovative Organizational Cultures, Creativity & Change Leadership, and Strategic Thinking & Innovation.
Next Steps
Marketing managers are in demand. It is a high-pressure, highly-competitive position. It is currently ranked #1 in best sales & marketing jobs and #15 in best-paying jobs. There is a projected 7% increase in the number of marketing management jobs over the next ten years, according to BLS (Bureau of Labor & Statistics). The time is now to equip yourself with the education you need to compete and succeed as a marketing manager.
Are you ready to access more opportunities, increase your marketability, and possibly your income? Choose an Online MBA program that fits your educational and career goals. What are you waiting for?
Related Resources:
Online Marketing MBA Ranking
Online Master's in Communications Management
Best MBA Programs
Best Online Master's in Management
Ultimate Guide to Becoming a Marketing Manager
Best Free Resources for Marketing Managers
Best Degrees to Become a Marketing Manager