You're great at organizing systems and helping others see ways to run more efficiently. Maybe you have always known simple ways to make things run better if given a chance. Does your calling in life feel like making organizations and firms more productive and more efficient? Does your mind suggest alternatives to processes and operations that cut out noise and waste, but you're unsure how to get people in business to listen to you?
If this is the case, you may be the right person for a management analyst position. This relatively new but quickly developing field is perfect for professionals who love the bird's eye view and want to use their perspective to improve others. Whether you are interested in working for a specific organization or you want to use your powers for the good of many different firms, an advanced degree will help get you there.
This article offers some of the best online MBA programs for management analysts. Readers will get a description of the programs and a good idea of what the role entails. While this program is somewhat new in some business schools, it is a targeted degree that has much to offer. If your goal is to drive innovation and use your advanced education for the specific analysis of operations and management, this may be the program for you. An online MBA in these top specializations will help you make data-driven decisions in the name of greater efficiency and innovation at a host of different organizational types, from the public to private to government.
Online MBA in Business Analytics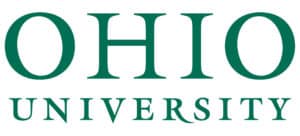 An online MBA in Business Analytics is an excellent way for a professional in management analysis to gain competence in this field of business leadership. Leaders at Ohio University understand that data drives decisions. They are now allowing MBA students to understand how they can drive their careers. In this 100% online program, graduate students learn what it means to refine their decision-making abilities and strengthen their leadership strategies.
Choosing Ohio University for its Online Master of Business Administration with a focus in Business Analytics allows distance learners to build their competencies in exploring, evaluating, and implementing data. Graduate students learn the intricacies of using analytics and business intelligence methodologies to drive the process of critical business insight. Advantages of this program include leveraging quantitative data to fuel decision-making and improve firms. Enrolled students learn from an award-winning staff who are active scholars in the industry. Online students study on their schedules through a flexible online platform.
Online MBA in Data Analytics


Today's management analysts will do well to gain conceptual and technical foundations in business analytics, marketing metrics, and research methods. A program with hands-on simulations where online students are asked to use data to predict market demand, set channel prices, and make formulation decisions would defiantly fit within a list of the best online MBA programs for management analysts.
Louisiana State University, Shreveport's versatile online MBA with a Data Analytics Specialization degree program, is suitable for those who desire the quantitative side of business, including graduate students with engineering/computer science experience and those with marketing backgrounds wanting to extend their technical acumen. Distance learners will become well-versed in examining and strategically applying data that drives informed business decisions. This will increase revenue, streamline operations, and help MBA students recognize opportunities that improve an organization's performance. Students can complete this program in just ten months.
Online MBA in Entrepreneurship
Professionals working as management analysts have already accomplished much in their careers. These business leaders have learned the valuable lesson of hard work, and now they are ready to lead with an online MBA in entrepreneurship. Earning a Master of Business Administration degree from Post University, whether on-campus or online, can open doors to multiple career opportunities within various organizations, ranging from technology to healthcare and finance to marketing. MBA students gain real-world experience through relevant and modern project-based learning. Post University's project-based learning approach gives graduate students hands-on exposure to current issues organizations face daily.
Earning in-demand skills prepares MBA students to hit the ground running after graduation. Students in the MBA program progress through a core curriculum of distance courses that lay the foundation for their specialized concentration and the capstone course. Students further their learning power by selecting one of the following areas of emphasis: Corporate Innovation, Marketing, Entrepreneurship, Finance, Leadership, Healthcare Systems Leadership, Project Management, or Multidisciplinary.
Online MBA in Executive Communication

What can a professional gain from an advanced degree in executive communication? Baylor University offers an exemplary answer to that question in the form of its Online MBA with a focus in Executive Communication at its business school. Distance learners will build expertise in the many verbal and non-verbal forms of communication and get equipped to communicate effectively to groups inside and outside of organizations and businesses with the Online Master of Business Administration with an Executive Communication focus.
Designed to give graduate students a broad communication experience critical to leadership success, this online degree emphasizes practical application of business theory through various skill-building exercises and opportunities. MBA students learn from experienced faculty and examine strategies and principles of effective communication while mastering the techniques and skills necessary for overcoming communication barriers. In addition to a solid business curriculum, this program will give online MBA students the ability to conquer complex communication issues and prepare them for success in almost any industry worldwide.
Online MBA in Finance


Future management analysts would benefit from a specialized online MBA, like one in finance, as it is crucial for businesses to develop efficient and effective financial protocols. Online MBA students at Suffolk University can develop their expertise with a degree that has been designed for proactive professionals interested in becoming more effective innovators, leaders, and entrepreneurs.
From the core curriculum to the specializations, the online program centers on cultivating advanced business competencies and exposure through experiential learning. This concentration prepares graduate students to excel in careers at the forefront of the rapidly growing corporate finance world. During the Finance concentration, MBA students will deepen their understanding of corporate finance, international finance, portfolio management, and investment banking. Suffolk's instructors challenge students to use financial tools and methodologies that sharpen critical thinking skills for approaching issues systematically and with creativity.
Online MBA in Healthcare Management

Some professionals in management analysis work in the healthcare industry. Graduate students in this industry can gain strategic skills to get ahead in a leadership role in many healthcare-related organizations with Herzing University's online MBA in Healthcare Management.
This online MBA concentration builds upon the school's core MBA courses to provide distance learners with specialized expertise and knowledge in contemporary healthcare issues, trends, tools, and applications. Online MBA students will gain an in-depth understanding of legal, ethical and compliance matters, managed healthcare, healthcare finance, and more. Nurses and other healthcare professionals will find that this online MBA is ideal for them to take clinical practice steps into management. Additional program highlights include a solutions-based curriculum featuring real-world scenarios that help graduate students make strategic decisions. MBA students will learn from experienced graduate instructors in a student-centered learning environment that encourages success. Herzing offers the chance to earn an MBA online or at campus locations – full-time or part-time.
Online MBA in Management Consulting

A degree in management consulting would be one of the best online MBA programs for management analysts out there. Thankfully, Penn State World Campus now offers this program. The distance degree's contemporary, interdisciplinary curriculum unifies and integrates all functional areas of business, allowing online MBA students to approach problem-solving from a holistic perspective effectively.
Distance learners will be able to concentrate on the many functional areas they want to specialize in while working at a pace that works for them. The core coursework prepares management analysts to become more effective business professionals by exposing them to the principles and practices integral to modern management. Online MBA students will develop marketable skills connected to critical thinking, business analytics, problem-solving, influencing others, and cross-functional business savvy. This program's focus on applying new information to solving real-world business problems in a team setting is critical to a student's success. Every course includes teamwork.
Online MBA in Operations Management

Are you interested in management analysis and ready to take the next step in your career? Do you wish to lead well and help an organization succeed? Have you been looking for an online operation management graduate degree that will take you to the next level? An online MBA in operations management from Cedarville University can take you to where you are ready to go.
As part of the School of Business at Cedarville's fully online MBA program, your operations management concentration coursework is designed to help meet the needs of those who will be responsible for the controlling, designing, planning, and improving of business resources, processes, and systems that are integral to maintaining an organization's products and services. As with all its MBA programs, distance learners study business through a biblical lens that emphasizes leadership with a servant's heart, excellence in personal standards and discernment, stewardship of God-given talents, and Kingdom influence through serving others.
Online MBA in Project Management

Management and project management have a lot in common. Ashland University realizes this, so its online MBA in Project Management is an excellent fit for management analysis professionals. Project Management (PM) exists as a temporary group activity and a resource managing process, which includes applying specialized knowledge and the use of methodologies and techniques that meet today's changing business needs.
The one-year Online MBA's accelerated curriculum awards graduate students with a Project Management emphasis. The rigorous coursework is dual-purpose and provides graduate students with Project Management Institute approved preparation for their going onto a Project Management Professional (PMP®) certification. Ashland's comprehensive curriculum provides online MBA students with all the tools they need to prepare themselves for the PMP® certification test. As a unique feature to this online program, the business school offers students a PMP exam fee coverage and a first-year membership with the Project Management Institute (PMI). By earning this Project Management specialization from Ashland University's MBA, students receive a professional advantage.
Online MBA in Strategic Management and Leadership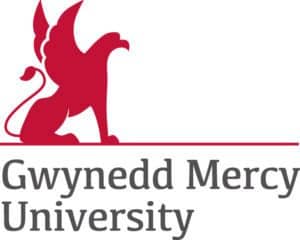 A professional management analyst backed with an advanced degree in strategic management would be an incredible asset to any organization wanting to stay relevant and financially viable during these trying times. One of the best online MBA programs for management analysts is found at Gwynedd Mercy University. The University's online Accelerated MBA Degree in Strategic Management and Leadership will help a graduate student stand out as a business leader.
Available on-campus or online, this accelerated MBA program in strategic management develops one's ability to navigate international business organizations while effectively managing processes, people, and resources. Gwynedd Mercy's MBA emphasizes the need for ethical decision-making and encourages distance learners to be champions of corporate social responsibility. This online MBA in leadership is rigorous but flexible, offering students a choice of online or on-campus formats to suit their needs. Whichever form they select, they will enjoy joining GMercy U's close-knit community of academic standouts, where the professors and peers they encounter will challenge them to become the adaptive, versatile, and self-reflective leaders the 21st Century business world needs.
Next Steps
These are just some of the best MBA programs for management analysts. Students interested in this degree need to consider some of the next steps they should take:
Decide on the most appropriate MBA program format
When contemplating an MBA, you have many options to consider. You can opt for the popular and readily available online MBA or pursue an on-campus degree, depending on your mobility and schedule preferences. The unique advantage of an online MBA is that students have many options of what specific business school and university they want to enroll in.
Start preparing your needed application materials
An accredited undergraduate program is an essential prerequisite for anyone interested in pursuing an MBA. A good idea is to take the time needed to request all official transcripts from previous schools attended as evidence of degree completion. Depending on the business school you are planning to attend, there will be other materials and resources that you will need to request and collect.
Make sure that your GPA is suitable for MBA admission
A grade point average (or GPA) is the average number that represents the value of the final grades you earned as a bachelor's student. Your GPA is discovered by adding up all of your accumulated final grades and then dividing that number by the total number of courses taken. The GPA is structured on a scale of 0 to 4.0. A "perfect" GPA score is 4.0.
Craft your resume and other professional experience documents
A business school candidate's professional experience indicates they are ready to invest their time and resources into an online MBA. Applicants need to create a clear and concise resume that showcases their academic, extracurricular, and professional achievements.
Related Resources:
Best Undergraduate Business Programs
Best MBA Programs
Best Online MBA Programs
Best Online Master's in Management
Ultimate Guide to Becoming a Management Analyst
Best Free Resources for Management Analysts
Best Degrees to Become a Management Analyst
Best 1-Year Online MBA Programs