Management analysts offer recommendations and provide consulting for a series of business needs and issues. Analysts in business are typically experts on a specific niche, providing the knowledge they have acquired from advanced education and years of experience in a position or specific industry. These professionals fill a gap in a company's skill, resources, or knowledge, often working on projects with a particular goal such as an equipment refresh or systems implementation.
As business continues to become more complex, firms are continually faced with new challenges and setbacks. They increasingly look to management analysts to help them remain competitive amidst these issues. Management analysts, referred to also as management consultants in the private industry, evaluate and propose ways to improve an entity's structure, efficiency, and in the end, its profits.
Educational requirements for entry-level jobs as a management analyst vary between government and private industry. Many private sector employers seek individuals with a graduate degree in business administration or a related field. Some employers also require that new hires have additional years of experience in the field or industry in which the analyst plans to consult. Some firms hire workers with an undergraduate degree as research analysts or associates. These workers may then get promoted to consultant after several years. Some government agencies require graduate education, experience, or both, but many also hire someone with an undergraduate degree and little work experience for entry-level management analyst positions. Since you never stop learning, working professionals must have access to resources beyond a degree. Here are ten free resources for management analysts.
BHM Healthcare Solutions Blog

For management analysts in the healthcare sector, the BHM Healthcare Solutions Blog is a great free resource. Behavioral Health and Medical offers healthcare solutions for payers and providers. The organization was born out of a passion for evaluating and helping solve behavioral health and medical review processing inefficiencies. BHM Healthcare Solutions began serving clients in 2002. The organization's blog is a powerful tool that many readers use to inform the many advances in healthcare leadership.
Healthcare Insider delivers quick takes on subjects important to professionals and their organizations. The vast free blog library available at the BHM website includes excellent articles like Serving Rural America: Health Insurers at Work. This article deals with the numerous health-related issues facing rural areas of the nation, including geographic isolation, the aging population, and a shortage of hospitals and providers and hospitals, especially as rural hospitals are closing at unprecedented rates. States Passing Record Number of Laws Controlling Drug Pricing is another fascinating free resource.
Consulting Magazine Webinars

Consulting Magazine offers a vast array of free educational webinars full of compelling content designed explicitly for consulting professionals on current and relevant issues, topics, and trends that confront and influence the consulting profession. Moderated by Consulting Magazine's professional editor-in-chief, these live, online happenings feature-focused presentations from the industry's most successful consultants, including firm leaders, thought leaders, and practice leaders from the profession's top organizations. Many of the website's webinars also offer a live Q&A with an analyst from ALM Intelligence.
Webinar titles include Managing to Optimize Profitability: Best Practices in Project Accounting and Resource Management, Focus on Fees: Best Practices in Alternative Billing Models, Balance Sheet Best Practice: Managing Growth for Maximum Profitability, Technology, Transparency & Talent: How millennials Devour Data…and What it Means for the Future of Your Firm, and The Firm of the Future: How Technology Will Impact and Enable Effective Firm Management.
Data Management and Visualization Course

Whether being utilized to customize advertising to millions of website users or streamline inventory purchasing at a small restaurant, data is becoming more vital to success. Too often, we are not sure how to use data to find solutions to the problems that will make us more efficient in what we do. In the free Data Management and Visualization course offered by Wesleyan University, students will discover what data is and think about what problems they can solve by using the data – even if they've never thought about data before.
Rooted in existing data, this free curriculum shows how to develop a research question, communicate the variables and their relationships, calculate statistics, and present results. By the course's conclusion, students will be able to use powerful data analysis tools like SAS and Python to manage and visualize data. They will also know how to deal with missing data, graphs, and variable groups.
Introduction to Business Analytics: Communicating with Data Course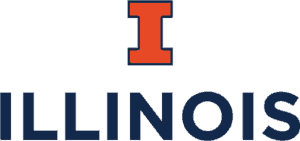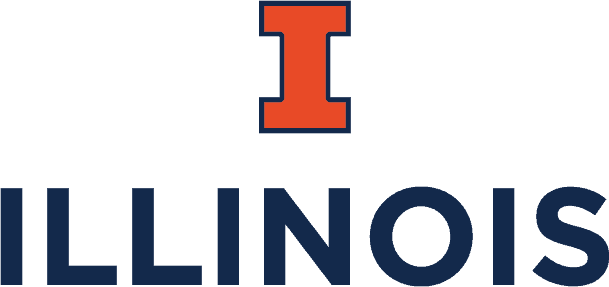 Introduction to Business Analytics: Communicating with Data is a free course featured to online users by the University of Illinois at Urbana-Champaign. This course introduces distance learners to the science of business analytics and casts a keen eye toward the artful use of numbers present in the digital space.
The goal of this 100% online free course is to provide managers and businesses with the knowledge needed to apply data analytics to real-world issues they confront daily in their professional lives. Online students will learn to identify ideal analytic tools for their specific needs, understand reliable and valid ways to collect, evaluate, visualize data, and utilize data to make decisions for their agencies, organizations, and clients. This course's instructor is Kevin Hartman, who acts as the Visiting Professor and Head of Analytics at the University of Illinois at Urbana-Champaign's business school.
Introduction to Operations Management Course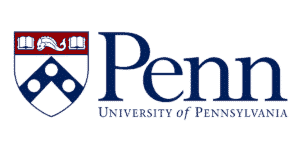 This course is the perfect free resource for management analysts as the curriculum shows ways for students to learn to analyze and improve many business processes in services or manufacturing. Online learners are taught how to increase productivity and deliver higher quality standards throughout many work environments. Key concepts of the free course entitled Introduction to Operations Management Course to include process analysis, inventory levels, bottlenecks, flows rates, and more.
After completing this free course, a budding or established management analyst can apply these skills to real-world business challenges as part of the Wharton Business Foundations Specialization at the University of Pennsylvania. Students spend four weeks going through this class. Each week features videos, readings, and exams. The instructor of this course is Christian Terwiesch. He is a professor at the Wharton School, Senior Fellow Leonard Davis Institute for Health Economics Co-Director, Mack Institute of Innovation Management.
Mastering Business Analysis Podcast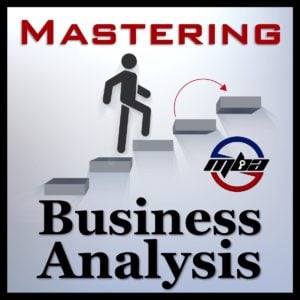 The Mastering Business Analysis podcast exists as a free resource to listeners. This program features the goal of understanding and appreciating the Business Analyst's role and enhancing the skills and knowledge of Business Analysts worldwide. Episodes include interviews with successful leaders in the business analysis community, helpful managerial techniques, and effective practices listeners can put into practice in real-time. Together, the podcast personalities and interviewees explore the Business Analyst role and share information listeners need to achieve mastery in their roles and advance in their careers as Business Analysts and beyond.
The podcast features a promising 4.7 out of five stars with over seventy total ratings. There are currently 250 episodes for listeners to choose from. Some of the most recent titles include The Business Analyst Success Path, Transforming Your Work with Modern Agile, Vital Communication, Bad Behaviors in the Workplace, and Lightning Cast: BA Goals Revisited.
Organizational Analysis Course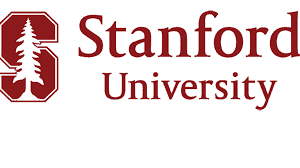 Stanford University presents a free online course called Organizational Analysis. In this introductory, self-paced course, and 100% online course, students will learn multiple organizational behavior theories and how to apply them to actual situations of organizational change.
The course includes using organizational theories to systematically analyze how a firm operates and can be managed well. Organizational theories highlight certain features of an entity's structure and environment and its structures of change, negotiation, and production. Each provides a lens for interpreting novel organizational scenarios and developing a sense for how group and individual behaviors are organized. Theories are valuable for the manager and analyst because most organizational issues are unique to the circumstances and cannot be solved by simple strategies. Armed with a toolset of organizational theories, students of this free course will systematically identify crucial features of an organizational group and the events transforming it.
Successful Presentation Course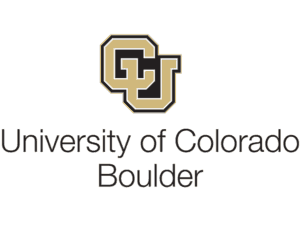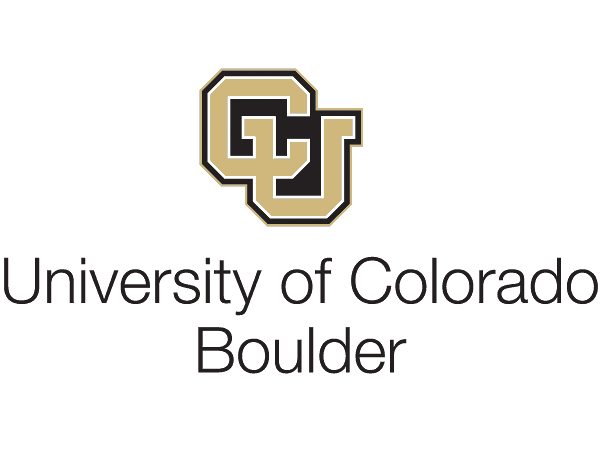 The University of Colorado Boulder provides an excellent free resource for management analysts in a course called Successful Presentation. In this free course for online students, Prof. William Kuskin offers a series of practical exercises and videos for successful public speaking and presentations. The course's curriculum develops through the four themes of mastering fear, anticipating the room, creating an innovative formula, and using verbal and body language.
Students will discover their power as speakers and give excellent presentations. Successful presentations do not need perfect teeth, a deep voice, and an army of scriptwriters. They depend on the same skills as successful Business Writing and Graphic Design: structure, clarity, and revision. Therefore, the goal of the free course is to enable students to discover their internal power as speakers and express it to the world. After this course, online students will be able to go into any situation and command the room for as long as they like.
Talking About Organizations Podcast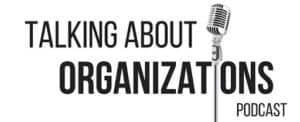 Talking About Organizations is a monthly conversational free podcast about organization and management studies. The format is two weeks on, two weeks off. Delivered in a design best described as the perfect balance between a panel discussion and a reading group, the podcast focuses on one idea/book/journal article per episode. The podcast is free, not-for-profit, and publicly accessible for all to enjoy.
The purpose of the podcast is two-fold: to make conversations about organization and management studies widely available and to spark further discussions, ideas, and dialogue around the fundamental principles on which contemporary management practice and science are based. Over its first 32 episodes, Talking About Organizations was supported by the IKON Research Centre at the University of Warwick Business School. Jacky Swan, Dawn Coton, and Davide Nicolini were the directors. During episodes 33-56, the podcast was funded by the University of Sussex Business School. Since then, the podcast is listener-supported and funded in part by the European Group for Organizational Studies and the Management Learning Journal.
The McKinsey Blog

McKinsey & Company is an organization that publishes across a variety of platforms. The majority of its external content is available on McKinsey.com. Its production includes articles, videos, white papers, reports, and podcasts. The site is also the home of the McKinsey Global Institute and McKinsey Quarterly. For over 50 years, the Quarterly has set the tone for top managers globally. It includes articles, content, video, audio, and other McKinsey consultants and external experts' resources.
The McKinsey Global Institute (MGI) is the firm's business and economics research arm. It provides leaders in the social, commercial, and public sectors with facts and insights. From the front line to the C-suite, McKinsey partners with clients to transform their organizations, embed technology into all aspects of business, and build enduring capabilities. McKinsey's free blog is a collection of stories about its people, capabilities, research, and the firm's ever-evolving face. Blog titles include What to expect from holiday shopping, according to our consumer insights and Mary Meaney: Reimagining how organizations operate for the future.
Next Steps
Now that you've looked into some of the free resources for management analysts, it is time to consider what the next steps to this rewarding career can include.
Step 1: Research Management Analyst Education Requirements
Entry-level management analyst jobs, often in the public sector, are available to those holding at least an undergraduate degree. Many of tomorrow's management analysts complete four-year degrees in business administration, finance, accounting, or management. Such disciplines provide undergraduate students training in statistical analysis, management theory, and organizational behavior. In addition to business programs, those in engineering, statistics, and information science may also provide academic qualifications for future management analysts.
Step 2: Find Out How Work Experience as a Management Analyst Will Benefit You
Upon completion of a bachelor's degree, candidates may begin building their resumes by landing entry-level jobs in the field. Some consulting firms provide on-campus recruiting opportunities, so an interested candidate may want to reference her college's career services event calendar. Management analysts sometimes start at private organizations as associates or junior members of consulting teams before landing consultant positions. To advance to more senior roles, management analysts must acquire on-the-job experience, often at least five years.
Step 3: Look Into Completing a Master's Degree
In a perfect world, all one would have to do to learn about the job would be to gather all the free resources for management analysts and be done with it. But investing in an advanced degree might be the needed key to open the door. Many private businesses and government agencies require candidates to complete an MBA or related degree. Organizations that don't require it will always consider it a plus. MBAs are offered by numerous universities and are available both part- and full-time. Some of these programs are designed for working professionals. When hiring, it is common for employers to waive part of the work experience requirements for workers holding master's degrees.
Related Resources:
Best Undergraduate Business Programs
Best MBA Programs
Best Online MBA Programs
Best Online Master's in Management
Ultimate Guide to Becoming a Management Analyst
Best Online MBA Programs for Management Analysts
Best Degrees to Become a Management Analyst
Best Free Online Accounting Courses