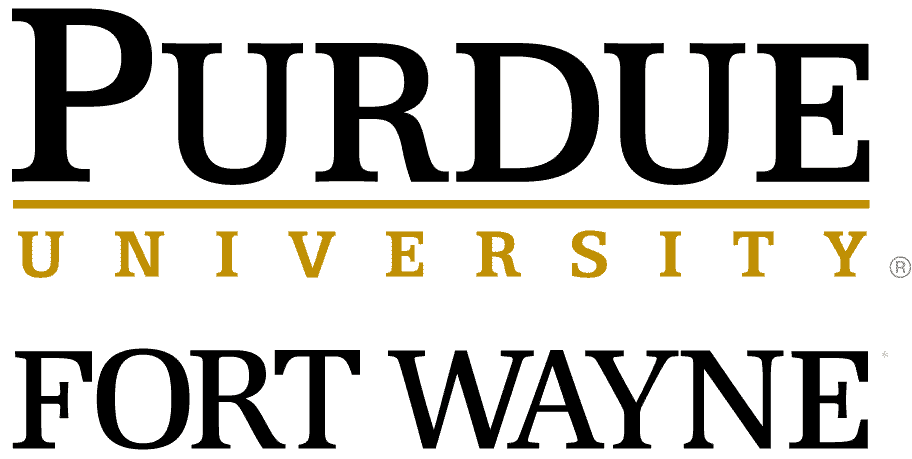 Accreditation
AACSB, Higher Learning Commission
The Doermer School of Business at Purdue University Fort Wayne offers AACSB accredited business programs at the undergraduate and graduate level. Each year more than $230,000 are awarded in scholarships specifically allotted for Doermer students based on need, merit, and major. In addition to scholarships through the College, there are also a variety of grants and internship opportunities that can be applied for at the university level. The School of Business is broken into three distinct departments. The Department of Accounting and Finance prepares students for occupations in high demand fields such as tax advising, internal auditing, and financial management. Students who obtain their degree through the Department of Economics will be ready for their career, as well as graduate studies in Economics, Finance, or Law. The Department of Marketing and Management specializes in broad fields that cover everything from general management to specialized areas of marketing such as e-commerce or research.
Education
Doermer students can participate in an AACSB accredited program at the undergraduate or graduate level. Students working towards their bachelor's have seven relevant majors to choose from. The options available are Accounting, Supply Chain Information and Analytics, Industrial Management, Economics, General Management, Finance, or Marketing. Undergraduate students can also choose to participate in over 100 study abroad programs that help put what is learned in the classroom into practice on a global scale. Master's students can earn an internationally recognized and accredited MBA through either the MBA + program or Professional MBA. The unique MBA + program is 24 months in length, can be completed in a variety of flexible formats, and includes a consulting project where students work with real-world business' to solve everyday challenges.
Student Life
Students of the Doermer School of Business have many opportunities to apply what they are learning outside of the classroom. There are academic internships, service-learning activities, and co-op programs, to name a few. Students who participate in the co-op programs can earn competitive wages while simultaneously completing credit hours towards their degree. Service-learning and internships promote the hands-on application to what is being taught in the classroom. There are over 140 student organizations and programs for Purdue students to choose from a few of the business-minded options available include Lunches with Leaders, Freshman Leadership Retreat, Senior Leadership Experience, and Accounting Society.
Online Programs
At Purdue University Fort Wayne online students can choose from over 500 unique class options each semester. Business students can earn their bachelor's degree in Business Management or Business Marketing in an accessible online format. Both programs are taught by top-notch instructors and have a cost comparable to the University's on-campus degree plans. For their online coursework, students simply log on to the Blackboard portal where all of their course information is stored and delivered. This format makes earning a degree online simple, affordable, and convenient.