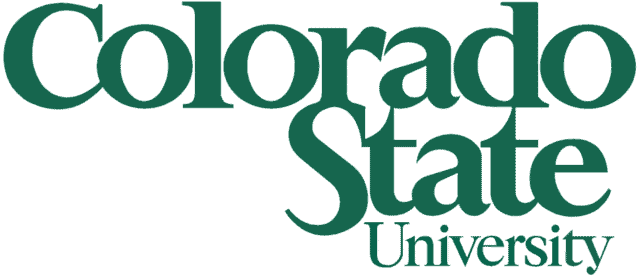 Accreditation
AACSB, Higher Learning Commission
The Colorado State University's College of Business is in the "business of transforming lives.""Outside of maintaining AACSB accreditation, one of the ways this is accomplished is through innovative technologies such as Mosaic. This distinct platform is the first in the United States to provide online, on-demand, and on-campus experiences through one comprehensive classroom. The program will be piloted in 2019 graduate courses and will be put into further effect in 2020.
Education
Bachelor's of Science in Business Administration can be earned through the College of Business. Concentrations in Computer Information Systems, Real Estate, Accounting, and Supply Chain Management are available for those looking to personalize their degree. There are also 10 undergraduate certificates covering relevant topics like international business, managing human resources, strategic marketing, and leadership in organizations.
Graduate-level students have a choice of six degrees, including 3 MBA's, Master's in Accountancy, Master's of Computer Science Information Systems, and Master's of Finance. The Master's of Business Administration programs are available in three distinct formats. The Evening MBA meets in Fort Collins two nights a week and lasts for 21 months. Professionals from many backgrounds are encouraged to apply to this collaborative and leadership focused degree program. Executive MBA students attend classes every other Saturday in order to accommodate busy work schedules and commitments. The rest of the coursework is completed online in self-paced modules. The Impact MBA is a unique degree with an emphasis on the use of enterprise models to create change within organizations. Connecting purpose and profit is an essential pillar of this program, and graduates will be equipped with the skills necessary to tackle today's most complex global challenges. Graduate students can also earn certificates in Applied Finance, Business Information Systems, Business Intelligence, Project Management, Marketing Management, or Business Management.
Student Life
High school students are able to gain a personal look into the College of Business by participating in the Global Business Academy. This summer program allows high school students to expand their business knowledge and participate in trips and team-building exercises before even entering college.
Once enrolled at CSU, the College of Business supports undergraduate and graduate students through career development, finding assistantships and internships, and is well-known for the support system in place for online students. Students are able to explore over 20 different clubs and organizations within the College of Business, including Beta Alpha Psi, the Business Diversity and Leadership Alliance, the Computer Information Systems Club, and the Women In Business Association. The COB also has many corporate partners. These important partnerships offer the opportunity for students, and dependents, a reduction in tuition costs.
Online Programs
CSU has been a pioneer of distance learning since the 1970s. The College of Business currently offers two fully online Master's of Business Administration programs. The general MBA has five start dates per year, while the MBA with specialization in Marketing and Data Analytics can be started in either the fall or spring semesters. Both programs have no GMAT requirement and can be completed in as little as two years or, as long as, five years on a part-time basis. Among many other recognitions the online MBA at Colorado State University has recently been listed at #10 nationally and #15 worldwide by the Financial Times, as well as, #1 in the state of Colorado by U.S. News and World Report. They are also recognized within the top 20% of all programs, and the online Master of Computer Information Systems earned the #10 spot for veterans and #15 among public colleges.
SEE ALSO