The Preliminary SAT/National Merit Scholarship Qualifying Test, or PSAT/NMSQT helps students prepare for the SAT. Students who take the exam can often improve their SAT test scores and qualify for scholarships. Typically, high schools offer the test in mid-October and may open up the test to both sophomores and juniors or juniors only. This article provides information on 10 courses that are the best online prep for PSAT.
Sitting for the PSAT is widely considered a smart strategy for students who want to qualify for the National Merit Program and get a better understanding of what to expect during the SAT. Also, the top 50,000 scorers receive letters of recommendation from the National Merit Program. Of these, 10,000 students qualify for a total of $47 million in scholarships.
How Do You Prepare for the PSAT?
Since the test is predictable, taking a structured approach to potential content is the best way For students to improve their scores. Taking prep courses for the test allows students to tackle the questions systematically. It can also provide confidence in the test-taking process itself. There are several ways to prepare for the test, including self-paced classes, working through a book of practice tests, or hiring a private tutor.
The best PSAT prep courses provide online instruction designed by teachers and students who intimately understand how the test works.
How Long is the PSAT?
The test is made up of multiple-choice questions and lasts for 2 hours and 45 minutes. There are three distinct areas, Reading, Writing and Language, and Math. Participants receive a score ranging from 160 to 760 for Math and Evidence-Based Reading and Writing. So, overall scores range from 320 to 1,520 with an average score of 1,000.
Here are our picks for the best online prep for PSAT courses.
1. Kranse Institute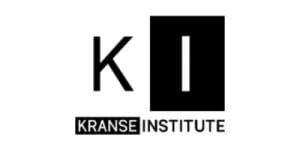 Kranse features 10-minute video tutorials that maximize engagement. These courses are designed by someone who achieved perfect scores on the test. A private tutor provides perspective for students and the classes represent a new approach that focuses on shortcuts and strategy rather than memorizing vocabulary and math problems. Kranse guarantees improvements on students' previous high scores.
On average, students increase their scores by more than 200 points. This often means moving from the 50th percentile to the 90th percentile. Participants master the subject material and also learn strategies to facilitate exceptional scores. Courses last for eight consecutive months instead of the typical 3 months. Material is available on a mobile app that is unique in the industry. Students can also choose from 9 possible test dates.
The length of the program, subject knowledge of the founder and flexibility of test days makes this one of the more promising PSAT prep courses available.
2. College Prep Genius

With some students taking two decades to pay off their student loans, scholarships are almost a must-have for students these days. So, courses like that offered by College Prep Genius are worth it if they help learners gain a National Merit scholarship. College Prep Genius' offers an award-winning course that gives students the tools and skills needed to increase their scores and improve their confidence. Studying reading, writing and math without the right insight can frustrate students and waste a lot of time. Tests such as the PSAT require logical thinking and reasoning. The right training courses teach students skills they don't learn in high school but that they need to excel on standardized tests.
Students can complete most courses in as little as three months and the company offers program renewal for up to one year for a discounted rate.
3. Kaplan

Kaplan offers tailored PSAT lessons customized by knowledgeable tutors and delivered in one-on-one sessions. Students can choose from weekend, day, and night appointments that work around their schedules. The company goes through a rigorous vetting process for tutors to ensure that students receive helpful, effective assistance in preparing for the PSAT.
There are two options for taking the course. Students can study live with a proctor or online at their own pace. The program comes with 13 hours of lessons covering every possible testing topic. Many students watch the videos multiple times to maximize their preparation. Kaplan also offers two practice tests with scores and analysis to help students improve their testing abilities.
Students can choose from self-paced, online and on-demand options tailored to their unique learning styles and preferences. However, the course is designed to keep students accountable to maintain momentum. Excellent teachers and sound materials help students understand what mindset they need to do well on the PSAT.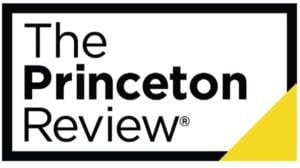 The Princeton Review is a well-known company with one of the best PSAT prep online courses. Its programs teach students efficient ways to study for the test in order to maximize the prepping process. The program focuses on delivering high-quality content that moves away from a one size fits all approach. Students take self-paced lessons designed by online instructors.
Engaging teachers with proven track records incorporate humor to lighten the load of the rigorous course content. Before they complete the program, students will have put in 37 hours of intensive training.
Students receive informative feedback on their practice test scores in order to help them concentrate on areas where they need help the most. More than 2,000 practice questions and 240 drills prepare students for taking the PSAT. The power of mobile apps allows students to take their courses with them and makes it easy to schedule their appointments.
5. Revolution Prep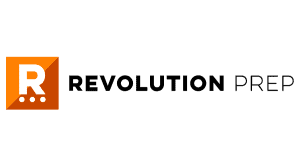 It's important for students who want to do well to plan ahead and not wait until the last minute to study for the PSAT. The best online prep for PSAT programs often takes several weeks or months to complete. Revolution Prep aims to go beyond standard PSAT practice courses. The company helps students stand out to the scholarship committee, which is often the first step toward college admissions for PSAT test-takers. Parents often feel that Revolution's concentration on both the test and scholarship components make it one of the best PSAT prep online courses.
The company offers a 100% risk-free guarantee. Its full-time tutors are considered among the best in the business and students can cancel within 30 days for free if they aren't satisfied.
6. Elite Educational Institute

Elite's PSAT programs include some of the best online PSAT prep courses. The company focuses on helping students get a head start in preparing for the PSAT. Students take practice tests and work on improving their test scores and chances of qualifying for the National Merit Scholarship. Students work through a challenging curriculum so that they can take their test during tenth or eleventh grade.
Elite takes great pride in the quality of its faculty, which include experts in the industry. All teachers must display enthusiasm and energy when engaging with learners. Since 1987, the school has helped tens of thousands of students improve their test scores.
It goes beyond teaching students to beat the test. Instead, it focuses on helping students gain academic skills that will help them with other standardized tests and in their academic careers as a whole. This overarching framework makes Elite one of the best PSAT prep courses online.
7. PrepScholar

Prep Scholar's PSAT course uses an on-demand format which allows students to complete the material at their own pace. Students can also pay separately for private tutoring. Considered one of the best PSAT online prep courses, it takes just 15 hours for students to complete the program. This shortened timeline is ideal for students who put off test prep until the last minute.
As one of the best PSAT prep online course programs, it allows students to cram for the exam by utilizing every minute wisely. Within the first hour, students take a diagnostic test. Once the test is scored, students are given pointers for how to prepare by identifying their strengths and weaknesses.
Hours two to 10 cover skills training. Students complete eight lessons they go on for one hour each. These lessons are further broken down into three 20-minute sessions. Each lesson has a text and video lesson portion followed by a practice quiz and review of quiz results. Students must master the knowledge of each section before proceeding to the next lesson.
The last five hours consist of taking full-length practice exams. Students work through full-length tests to help them get used to the testing format. Learners can also continue customized prep after completing the lessons and practice exams.
8. TestMasters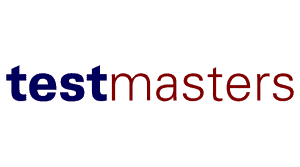 TestMasters understands that the PSAT is designed to help students prepare for the SAT. Therefore, the company takes a holistic approach to standardized testing. It provides clear instructions that include insightful information about how test graders think. The company only hires experts who excel at analyzing exams and helping students identify their strengths and weaknesses. It's widely considered one of the best online PSAT prep courses due to the high quality of its teachers.
Testmasters has helped thousands of students begin their journey to university through high-quality test preparation courses. They work hard to create an interesting learning environment so that students remain motivated throughout the course. One of the things that makes it one of the best PSAT prep online courses is the background experience of its teachers and tutors.
9. ePrep

ePrep is another one of the top 10 best PSAT prep courses online. It includes everything needed to help students improve their chances of getting the National Merit Scholarship. ePrep was created by master teachers using a customized methodology that understands how students think and learn. Many students take one of the best PSAT online prep courses to discover their strengths and weaknesses and to help them prepare for the SAT. When taken early, this can help students select high school courses that will help them succeed both in standardized testing and in their college careers.
ePrep provides two full-length tests for students to practice their skills. The test can be taken either online or offline. A unique feature includes video explanations for more than 270 test questions. There is also a study hall that helps students remediate areas where they performed weakly. Students retain access for up to 12 months and gain access to a vocabulary builder that can help them ace the PSAT.
Varsity Tutors is one of the best PSAT prep online course programs based on value for money. That's even more true when you consider that students receive live online instructions. Varsity Tutors has an intuitive platform that allows students to experiment with the best layout and interface for their learning style. This flexibility makes it one of the best online PSAT prep courses that focus on the importance of the learning environment itself.
Why Take the PSAT?
By choosing one of the best PSAT prep online courses above, students gain invaluable experience that will serve them well when it comes time to take the test for real. The saying "practice makes perfect" has survived for millennia because it's true.
By the time students take the SAT, they will have not only taken the PSAT but have completed preparatory courses that include a private tutor. Students gain personal rather than anecdotal information about what it's like to take the test. It's crucial that students adapt their knowledge and skills to perform as well as possible on the test. Many of these programs have helped thousands of students increase their scores by as many as 200 points or more.
Is a PSAT Prep Course Worth It?
The best PSAT online prep courses address all three sections of the PSAT, which mirrors the structure of the SAT. By learning how to approach the test in a way that works best for them, each student can customize their prep and do well when it comes time to take the actual exam. For example, it's better to leave a question blank than to answer incorrectly. Strategies such as eliminating one or more answers to improve the chances of getting a question right and looking at word roots to understand meaning are just some of the ways that these courses give students the confidence they need to succeed on the big day.
The top 3% of test-takers qualify to apply for the NMSP. Many of these students also receive letters of recommendation for colleges. National Merit Scholars May even receive a free ride to the most prestigious colleges in the country.
Related: