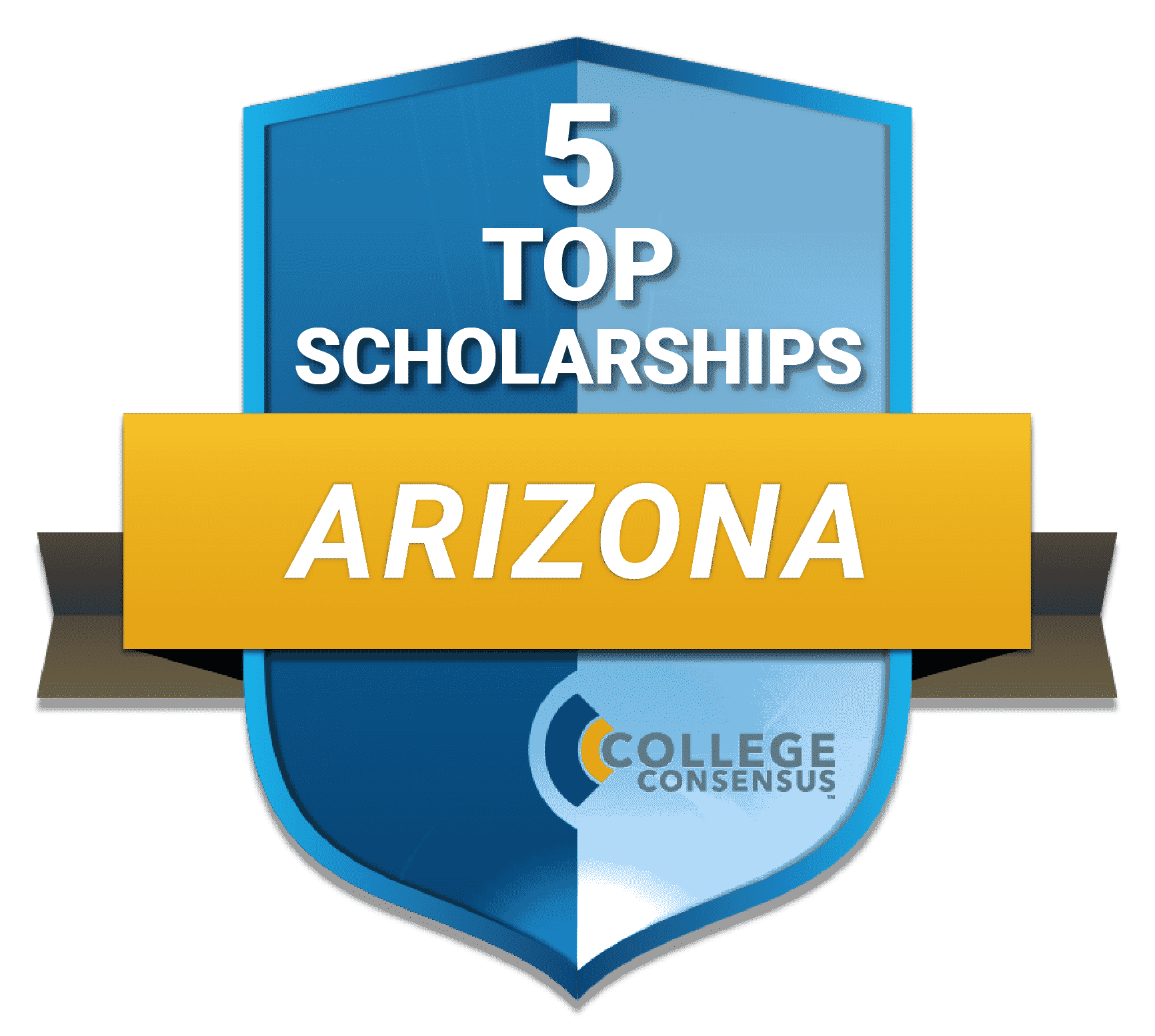 Arizona has a highly diverse population, with many Hispanic and Native American students in addition to white and African-Americans. There are also many low-income students of all races who depend on scholarships to make their way in college. Latinx and Hispanic students have been showing their potential in higher education in the last decades, and there are a number of scholarships available just for Latinx and Hispanic students. There are also many options for Native American scholarships Arizona. Many organizations that award scholarships appreciate the unique challenges faced by Native American students, and they want to help you get the learning opportunities you deserve.
Start your search now with College Consensus' guide to scholarships in Arizona. Scholarships are listed here in alphabetical order.
See Also: Best Scholarships for Online Students
What is the Arizona Public Service Scholarship?
The Arizona Public Service Scholarship comes from the Arizona Public Service Foundation, which is the charitable giving division of Arizona Public Service. The Arizona Public Service Scholarship provides financial help for qualified Navajo students to attend college. The application period for the Arizona Public Service Scholarship runs from January 1 to May 31 each year.
In order for students to be considered for the scholarship, they must be pursuing an education in a STEM (science, technology, engineering, math) field, or a closely related field. Students who qualify for the scholarship are Navajo students who are also members of the Shiprock voting agency. Students must be attending college in Arizona or New Mexico. If students are taking classes online, they must be taking them from an Arizona or New Mexico university- they cannot live in one of these two states while taking classes from an out of state university and still qualify for the scholarship.
Are There Scholarships for Latino and Hispanic Students in Arizona?
This is fantastic news, but it's still hard for students for low-income families to pay for college. It's important to apply for as many scholarships and grants as possible, even if you're not sure that you qualify. Hispanic scholarships Arizona are numerous. HSF general college scholarships are one of the many Hispanic scholarships Arizona programs available. In order to qualify for HSF Arizona Hispanic scholarships, high school seniors must have a GPA of 2.5 or better. College students who are applying for HSF Arizona Hispanic scholarships must have a GPA of 3.0 or better.
There are also scholarships for undocumented students in Arizona. 32% of colleges admit undocumented applicants, and there are no laws that prohibit undocumented students from entering college. Scholarships for undocumented students in Arizona are myriad, and it's important that you fill out the FAFSA to learn more about possible financial aid.
The AICPA Scholarship Award for Minority Accounting Students is renewable scholarship option for Hispanic scholarships in Arizona. The AICPA award is available to minority college students who are studying accounting. There are other Hispanic scholarships in Arizona that are field-specific as well, such as the Society of Hispanic Professional Engineers (SHPE) Foundation Scholarship for students who are studying in a STEM field.
Can Nurses in Arizona Get Special Scholarships?
Arizona provides a number of scholarships to future nurses. The Arizona Legion Auxiliary Nurse's Scholarships are awarded to deserving students pursuing a nursing degree each academic year. Many scholarship programs are offered to students who are pursuing a degree at the Arizona college of nursing. Grant programs are also available to nursing students in Arizona. Grants are different from scholarships, in that they are based solely on financial need, not on merit. Other scholarships for nursing students in Arizona include the F. William Rundle Scholarship, and the Past President's Parley Scholarship Assistance In Health Care Occupations.
When you're searching for scholarships for nursing students in Arizona, it's important to apply to many different scholarship programs, even if you're not sure that you'll qualify. Scholarships are typically awarded even if no applicant meets the full criteria. This means that the awarding officials choose the student(s) that comes closest to meeting the criteria for the award. Don't sell yourself short- take a chance and apply.
Are There Scholarships for Native Americans in Arizona?
Catching The Dream is an organization that works to seek out Native American high school students who which to pursue higher education. Priority is given to students who want to study science, engineering, math, technology, business, education, and science, as Native Americans are currently hugely underrepresented in these fields. Another option for Native American scholarships Arizona is the Microsoft Scholarship Program. This program is dedicated to helping underrepresented students achieve in STEM fields. All applicants who apply to the Microsoft program are also required to apply for (and complete, if accepted) an internship program at Microsoft. This is a great way to open the door to a new career field before you even finish your degree.
The ABA Diversity Scholarship is another option for Native American students. The ABA scholarship caters to students who are interested in entering the tourism, transportation, and travel industry. In order to qualify for the ABA scholarship, students must have already completed at least their first year of postsecondary education. If you're a Native American in Arizona, you deserve a future in higher education. Be sure to apply for multiple scholarships to help make it easier to pay your way through school.
Related Rankings:
Best Online Colleges in Arizona