We live in a global age where, with enough money, we can take a plane to other continents within hours or sail on gigantic cruise ships to various ports of call. We also live in an age where we may unwittingly carry illnesses back with us or be part of interrupting an area's fragile environment that will have unknown consequences.
What Is Global Health?
The phrase "global health" first appeared in the scientific literature in 1940, but the definition was somewhat vague and primarily used by the World Health Organization (WHO) as a theoretical concept. The abstract term has evolved over the years, and global health is now defined by the Consortium of Universities for Global Health "…as the study, research, and practice that places a priority on achieving equity in health for all people."
Global Health is a blend of public health and medicine that impacts universal issues only. As the Center for Disease Control's Global Health Center considers, "…a disease threat anywhere is a disease threat everywhere." This definition came into our modern life with the Covid-19 Pandemic that began in 2019. Officially, the global death toll from the pandemic is estimated at 6.9 million (compared to the 1918 Spanish Flu pandemic that claimed 50 million worldwide.)
Why do those figures matter? For one, it demonstrates how global health initiatives can directly influence disease or health threats prevention and outcomes.
What Do Global Health Professionals Do?
One way to look at it, graduates of Public Health programs with a Global Health specialization can identify health needs, educate, provide clinical care, improve environments, address societal behaviors, research, and track illness, etc., but on a worldwide scale.
Global Health has several goals to educate, advocate for global health laws or implement improvements in:
| | |
| --- | --- |
| Health Equity | Global Health Protection and Security |
| Food, Water Sanitation, and Hygiene | Vaccine Preventable Diseases (i.e., polio, cholera, typhoid, etc.) |
| Disease Prevention Education | Traveler's Health |
(Source: Center for Disease Control and Prevention)
What Will You Learn in an Online Global Health Program?
Most graduate Global Health programs are offered through schools' Master of Science in Public Health departments. Programs might offer medical and non-medical studies; some will require capstone projects and practicum or internship experiences. Several MPH Global Health programs offer studies abroad where you'll gain real-world understanding and skills.
While the curriculum will vary from school to school, some examples of coursework may be:
| | |
| --- | --- |
| Global Health Policy | Global Health Diplomacy |
| Planning and Management | Biostatistics and Epidemiology |
| Grant Writing | Global Disease and Prevention |
Why Earn the MS in Public Health Online?
If anything during the Covid-19 pandemic was positive, it had to be the increase in accredited, online college degree programs. Thanks to the fact we live when most people have personal computers, internet virtual meeting programs are evolving (Zoom), and colleges and universities are seeking ways for students to continue their education, the quality of online degrees has grown. The number of students (undergraduates) taking online classes was a whopping 186 percent higher in 2020 when the pandemic began than in 2019 (National Center for Education Statistics.) The NCES doesn't provide graduate numbers.
FLEXIBILITY
Online degrees are flexible and allow you to maintain (or establish) a healthy work-life balance by letting you study on your schedule while working and, perhaps, raising a family. You won't sacrifice educational quality with online programs since the same curriculum is offered to online students as on-campus students. Online courses are designed and taught by the same as in-person faculty.
TIME SAVING
Online degrees are often provided in accelerated and shorter terms (8-10 weeks), allowing you to go through the curriculum faster. The obvious benefits of accelerated programs are you can earn your degree faster. Lesser recognized benefits are savings in educational expenses such as tuition (many schools charge online students in-state tuition regardless of residency) and transportation costs. You'll also save on housing, food, and transportation costs.
WORK
Studying online means less time away (if any) from work. In fact, this has become such a popular method of earning a college degree that employers are more supportive of employees' earning a degree or advancing their education and may provide educational assistance as a part of an employee's benefits package.
If your degree program will benefit your work, your employer may be more agreeable to assisting you. Educational assistance may be offered through tuition reimbursement or payments, fellowships, grants, or scholarships. You'll want to talk with Human Resources, your manager or director, to determine what might be available.
Global Health Careers and Salaries
This field has several career opportunities, depending on your background and career goals. Global Health initiatives require medical and non-medical skills and your Master of Science in Global Health concentration can help you see your options.
College Consensus has looked at salary information from national employment surveys and job opportunity sites that might give you an idea of what to expect.
| | | | |
| --- | --- | --- | --- |
| Career | Estimated Salary | Career | Estimated Salary |
| Advocacy Manager | $53k | Health Scientist | $89k |
| Social and Health Program Consultant | $61k | Health Care Manager | $92k |
| Global Health Educator | $63k | Biostatistician | $142k |
| Researcher and College/University Teacher | $72k | Health Policy Manager | $89k |
| Epidemiologist | $77k | Public Health Advisor | $63k |
(Source: Indeed)
| | |
| --- | --- |
| Career | Estimated Salary |
| Director of Development, Non-Profit Organization | $52k-$120k |
| Program Director, Non-Profit | $46k – $91k |
| Research Associate | $45k – $80k |
(Source: PayScale)
ZipRecruiter published in March 2023 that the average annual Global Health job salary was $94,035. The company also states that it has seen salaries as high as $172,000.
Why Earn a Master's in Global Public Health Online?
A one-word answer? Convenience.
During the Covid-19 Pandemic, colleges and universities that might have previously had a modest number of online or hybrid degree programs began to add their on-campus coursework to online platforms. This allowed students to continue their programs during the pandemic and remain on track for graduation. As online degree offerings increased, schools realized that offering both on-campus and online classes could improve their overall enrollment numbers to more students.
The convenience of earning your degree online allows you to have a healthier work-life balance since you can study at a time convenient for you with occasional interactive Zoom meetings or weekend intensives. Online coursework is typically accelerated and offered in shorter terms which lets you finish your degree faster and for less money. You'll save money on tuition, transportation, food, and housing.
There's no difference between the online coursework and the on-campus students' classes. The curriculum is taught by the same faculty. It's often asked if diplomas for online programs state the degree was earned online. At one time, that was the case, but no longer. On-campus or online makes no difference in the diploma.
Finally, earning your degree online greatly expands your program and school search. Frequently, colleges and universities charge online students the same tuition as in-state students, regardless of residency. You may, however, pay modest program and technology fees.
Global Public Health Master's Program Admission
College admission requirements are similar to undergraduate admission, with a few twists. Some graduate programs require you to submit two applications. One, for the academic graduate program you want to enter, and second, an application to the college or university's Graduate School.
This isn't a comprehensive description of the requirements but hopefully will give you an overall idea of what may be required. Keep in mind an admission advisor can be your best friend.
DEGREE BASICS
Graduate programs will require you to have a bachelor's degree from an accredited college or university. Holding an undergraduate degree in public health is beneficial but may not be a deal breaker for admission to an MPH program. Bachelor's degrees in nursing, education, anthropology, biology, etc. can be valuable in advanced public health studies.
APPLICATION
You'll apply online and be required to submit a non-refundable application fee that usually is around $30-$65.
Academic transcripts from any post-secondary school you've attended will be required, demonstrating a minimum GPA (typically at least 2.5-3.0). Besides verifying your undergraduate degree(s), any previous graduate courses you've taken may be evaluated for transfer to the program for which you're applying. You may reduce the number of hours required for your degree, or you may be required to complete prerequisite courses.
The GRE/MCAT test scores were once a gold standard for graduate admission, but that's not always the case now. Be certain you know whether the test is required for your program's admission.
Letters of recommendation are fairly standard in admission requirements and should be from people who can address your professionalism, education, work experience, etc. Programs may ask for a personal statement explaining your goals for earning an MPH and any pertinent personal history.
Before you've made your final program decision, it can be helpful to contact the program director with questions you may have that weren't answered in the application process. This contact can demonstrate your interest in the program, allow the program director to learn a little about you, exchange information, and give you a personal connection with someone in the department.
Paying for Your Global Health Degree
You probably don't believe you'll qualify for any federal funding for graduate school, and that may or may not be true. You'll want to complete and file the Free Application for Federal Student Aid (FAFSA®) regardless. Why bother? There are several reasons.
Frequently, graduate programs have departmental scholarships, grants, and loans available for eligible grad students. Funding may come from alum groups, corporations, or non-profit organizations. Whether you qualify for funds may be based on financial need, and the committee determining who gets how much may rely on FAFSA® information to assess your eligibility. It's worth the time to complete the FAFSA®.
If you're currently working, don't ignore whether your employer can support your educational ambitions through tuition assistance or reimbursement. Since online degree programs make it possible for you to earn a degree with a minimum of work disruption, employers are more inclined to include educational assistance in employee benefits packages, especially if the degree is work related. For many employers, educational help is a way to attract new employees and retain current employees by boosting loyalty and morale.
Educational assistance is seen as part of an employee benefits package, as are retirement, healthcare, paid time off, etc. It may be worth checking with your director or Human Resources representative to discuss what educational help may be available.
Accreditation for Global Public Health
There are two types of accreditation: institutional and programmatic.
Programmatic accreditation for public health degrees assures that the program meets the criteria for a public health curriculum, is taught by a qualified faculty, and is designed to prepare you to work in the field. It also verifies that any concentration offered meets the requirements for you to be effective.
The U.S. Department of Education or the Council for Higher Education Accreditation (CHEA) approves nonprofit organizations to establish educational standards and is responsible for accrediting educational programs. Colleges and universities make applications for regional or national accreditation Examples of regional accreditors are the Middle States Commission on Higher Education (MSCHE), Higher Learning Commission (HLC), and Southern Association of Colleges and Schools Commission on Colleges (SACSCOC).
PROGRAMMATIC ACCREDITATION FOR GLOBAL HEALTH
Council on Education for Public Health (CEPH) – accredits academic programs
Global Healthcare Accreditation (GHA) – accredits medical travel for professionals and organizations and follows standards established by The International Society for Quality in Health Care External Evaluation Association (IEEA).
Licensure
There's no specific licensure required to work in Global Health. Of course, regardless, you need licensure to practice if you're a physician or nurse.
Certification
You can earn certifications in Global Health that can augment your MS and make you a more attractive candidate to work in the field. These certificates are frequently offered through a school's Public Health departments, even if they don't have Global Health degrees per se.
Many of the schools in this guide offer online Global Health certificates that you can earn in addition to your master's degree. Global Health certificates can run from 15-20 hours to complete and often are provided online.
You can earn Global Health certification that may cover topics in:
Factors that influence health globally
Health issues for global maternal and childcare
Understanding the global healthcare system
Global health assessments
Professional Organizations in Global Public Health
World Health Organization (WHO) – has networks, partnerships, etc.
American Public Health Association (APHA) – provides webinars, continuing education programs, internships/fellowships, career assistance, publications, and conferences
Society for Public Health Education (SPHE) – offers a career hub, conferences and events
Consortium of Universities for Global Health (CUGH) – network of over 34,000 members, provides internships, job boards, webinars, national conferences
Global Public Health Master's Programs
The following programs meet College Consensus standards for quality and reputation, but they are not ranked. We present schools in alphabetical order.
Arizona State University


For eight years in a row, ASU has been ranked #1 in Innovation by U.S. News and World Report largely because of its commitment to its 300+ online degrees. This 30-credit-hour Master of Science in Global Health is offered in 10 courses in accelerated 7.5 weeks each class. Even though an online program, this MS also includes an internship and practicum experience. This degree will position you to work as a global health consultant, research associate, global health educator, and more.
Endicott College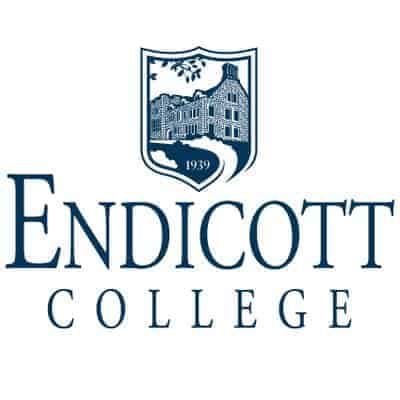 This Beverly, Massachusetts, college offers an MSN with a concentration in Global Health Nursing that requires 33 credit hours in a flexible online format. You'll study accelerated courses that allow you to complete this degree in 18 months. The program is ACEN accredited and prepares you for a career as a clinician, educator, or policymaker by combining nursing, international and public health. You'll study theory, policy, and research methods and a project. Tuition for the program is reasonable and under $30,000. Niche rates Endicott College as one of its Best Value Colleges in America.
George Washington University
This renowned School of Public Health has one of U.S. News and World Report's Best Graduate Schools for Public Health, which allows you to earn an MPH with a Global Health concentration. You'll complete an accelerated 16 hours of electives from various topics. Studies in global environmental and occupational health, violence against children and women, reproductive and sexual health, and sanitation, water, and hygiene topics. On completion of the program, you'll be qualified to work on public health research on a global scale and across national borders. This 12-18-month accelerated degree is accredited by the Council on Education for Public Health (CEPH). You'll want to be sure to ask about the $10,000 scholarship program offered by the MPH@GW for accepted and enrolled students.
Indiana University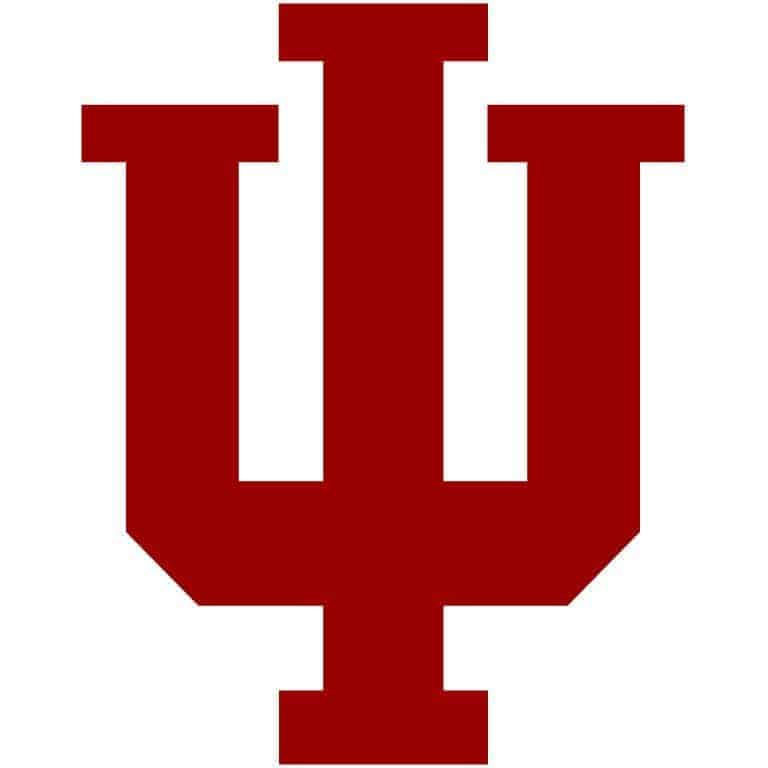 Delivered 100% online, Indiana University's Global Health and Sustainable Development MS is a 30-hour program focusing on risk and prevention strategies for human health based on the United Nations' Sustainable Development Goals. The curriculum covers areas in infectious disease epidemics, climate change, urbanization, and other global health issues. Indiana University Online provides online student support, including 24/7 library, resources, and career services. The Public Health programs at IU rank in the nation's top 50 by U.S. News and World Report.
Liberty University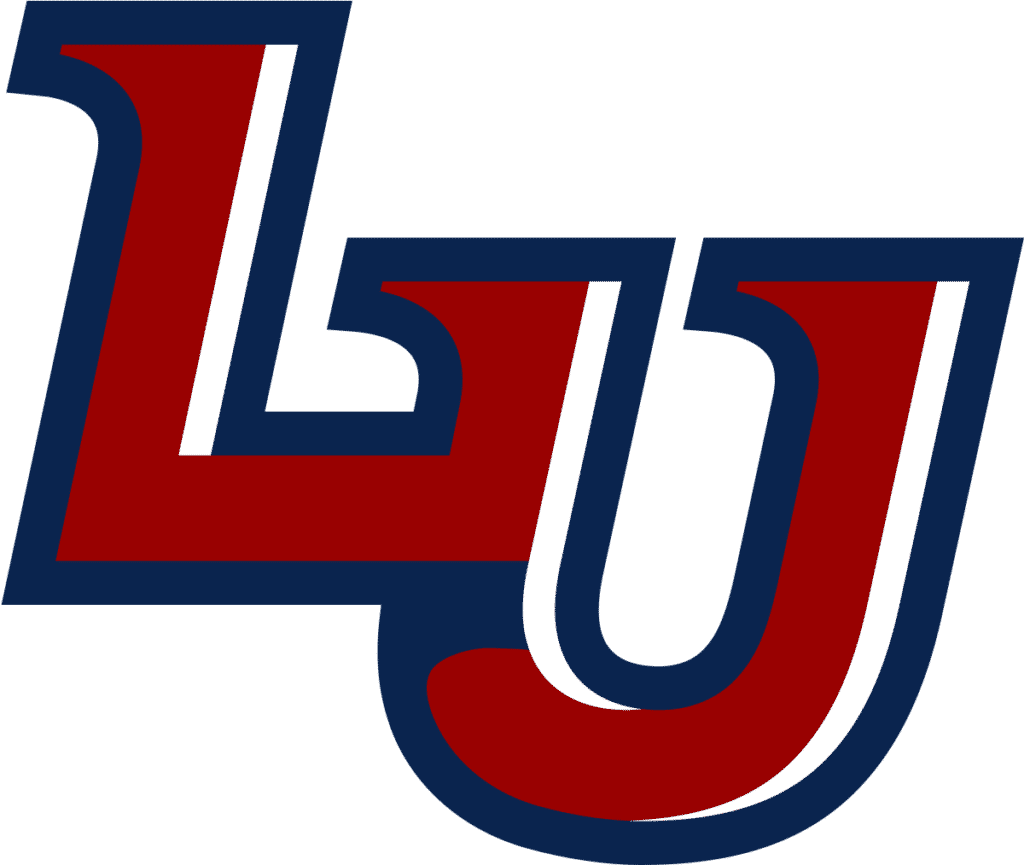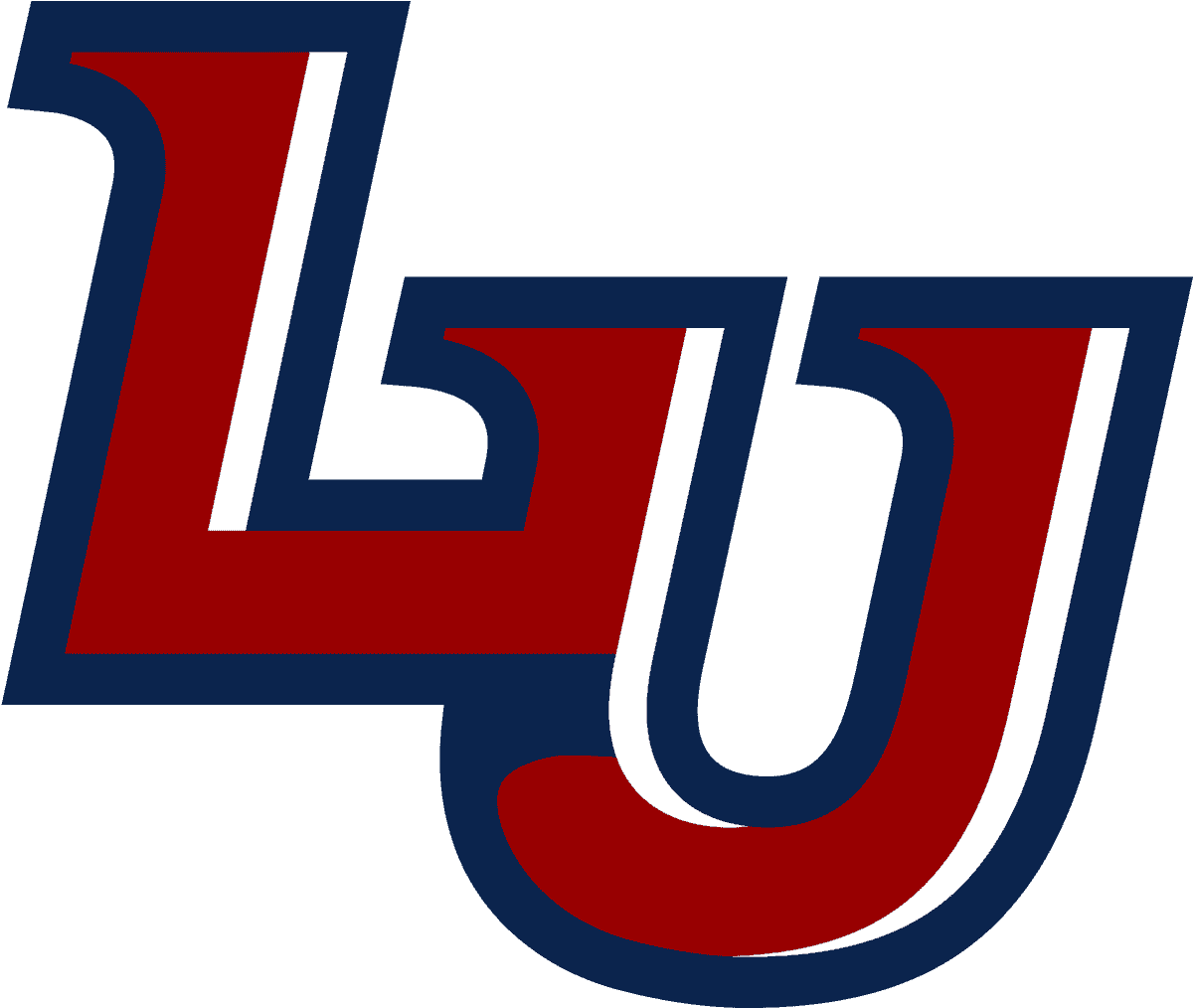 You can transfer up to 50% of eligible graduate hours to this 42 credit-hour Master of Public Health (MPH) in Global Health at Liberty University. Requiring an average of 24 months for completion, this MPH is offered in 8-week courses and is entirely online. Your degree will train you in leadership, advocacy, and health management and prepare you to confront health issues on a global scale. Among topics covered by the curriculum is sanitation in developing or third world countries, prevention and management of infectious diseases, and cultural influences on health.
Northwestern University
One of the nation's most respected universities provides an online Master of Science in Global Health (MSGH) from a partnership between the Feinberg School of Medicine's Center for Global Health Education and its School of Professional Studies. You'll benefit from a 12-course curriculum focusing on global health systems, public policy, global health leadership, initiatives, technology, nutrition, bioethics, and epidemiology. The program includes a practicum experience that can be conducted locally or globally. Program applications are accepted on the 15th of July, October, January, and April.
Ohio University
You have an online or blended option or full-time or part-time enrollment with this Master of Global Health from one of U.S. News and World Report's Best Value Schools. Attending full-time, you can complete this program in as few as 18 months. Courses cover global health concerns in migrant and immigration populations, cultural issues in infectious diseases, reproductive health, and much more. The Global Health Initiative also offers faculty-led studies abroad in nations such as Cuba, South Africa, Botswana, and others. The Global Health Initiative at Ohio University is a member of the Consortium of Universities for Global Health.
PennState World Campus
Over 20,000 students earn their degrees from 175 programs at PennState World Campus. This CEPH-accredited Master of Public Health has a global health track that requires 42 credit hours with a curriculum that requires an internship and Capstone Project. One option for the practicum is the Global Health Exchange Program (GHEP)Courses in the global health concentration include topics in infectious diseases, global health principles, and systems thinking in global health. You'll have a wide option of electives to help customize your degree. You must complete the Schools of Public Health Application Service (SOPHAS) application before applying to the university.
Southern New Hampshire University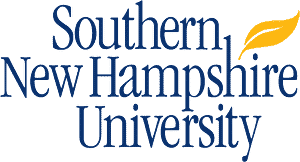 The online Master's in Public Health degree from SNHU offers a Global Health specialty track that includes case studies, global health policies and practices, and guiding global health principles. The MPH with the Global Health concentration prepares you for careers in governmental and non-governmental agencies, organizations focused on disaster relief, etc. The curriculum is 42 hours which includes foundational studies in public health, such as research methods, healthcare informatics, and more. If you have previous graduate work, you may be able to transfer up to 12 hours toward this program.
University of Southern California

This is offered through USC's Keck School of Medicine, the only online Master of Public Health offered by a nationally highly rated medical school. The MPH offers a global health concentration that requires 20 hours of coursework in global health perspectives in research, global human rights, ethical issues, etc. The MPH trains in leadership skills, epidemiology, health education, and others. A practicum is required (domestically or internationally) as is a Capstone Project. You can earn credit by participating in a faculty-led, two week international trip where you'll gain valuable hands-on global public health experience.
Related:
Best Online Master's in Public Health
Best Online Master's in Healthcare Administration