Are you thinking of pursuing a career in marketing? Are you currently working in the industry and wanting to keep your skills sharp? What if you could benefit from some of the nation's best business schools by enrolling in online courses? Additionally, what if you could do it for free? Where can you find the best free online marketing courses?
Since its inception in the late 1980s, the online business degree has become a mainstay of today's working professionals. An online degree in marketing is an excellent program to pursue as worldwide brands will always need creative and driven people to design programs that land and keep faithful consumers.
Today, some of the best business schools in the United States provide free online marketing courses. Distance learners connected to these programs are not responsible for paying for tuition, can often receive a certificate upon course completion for a small fee, and often get the chance to get their foot in the door of a business school they may want to pursue a degree from. Here is a quick list of ten excellent free online courses in marketing.
Marketing landscaping is defined as identifying and taking advantage of opportunities for market growth. It has changed dramatically over the past ten years, making marketing decisions more difficult than ever before. Understanding how to quickly identify real customer needs and then apply those findings to isolate and use the right marketing approach for a company is critical for professionals looking to launch or grow a business.
In Babson's unique and free entrepreneurial marketing course, online students gain practical experience by learning how to construct a customer-centric marketing campaign for their own businesses or for an organization that requires marketing support. Instructors teach distance learners how to understand their customers' needs better and use that data to develop and launch a marketing campaign guaranteed to engage consumers and create traction using the right marketing channels. Campaigns might be integrated social media programs, event-driven workshops, sales outreach initiatives, or something entirely different. This free course is an excellent idea for marketing students and professionals.


In this free online marketing course, students will understand the scope, foundations, and inherent issues of global marketing, as well as the financial and cultural environments of global markets. Businesses and organizations face new challenges, including short product life cycles, slow domestic market growth, the emergence of global brands, international competition, and deregulation of formerly protected industries.
Arizona State University's course will equip distance learners with skills to understand and maintain current and developing dilemmas in global marketing and how to design and implement successful strategies. This free marketing course will help all students understand the strategic implications of positioning, segmentation, and targeting and how they are developed within the customer, competitor, and context analysis. Particular emphasis is placed on the role of disruptive positioning strategies and how organizations can utilize such strategies to their advantage. Class participants will also develop integrated marketing strategies when considering marketing perspectives across international boundaries and within foreign countries. ASU's free marketing course is one you will want to consider.

Every organization's success is reliant upon attracting and retaining its customers. Although the existing marketing concepts for doing so are time tested, digital technology has now informed and empowered customers while producing massive amounts of data. It has also revolutionized the processes through which companies attract and retain customers.
In this free online course, marketing students will learn what all goes into identifying new opportunities to create value for informed consumers, developing strategies that yield advantages over rivals, and developing the data science skills needed to effectively lead. The coursework also delves into how to allocate resources while confronting this very challenging marketing environment with confidence. A shareable certificate is part of this free course from Northwestern University. The 100% online format means that students can enroll in this course instantly and learn at their schedule. Leadership Through Marketing is presented as course four of six in the Organizational Leadership Specialization at Northwestern.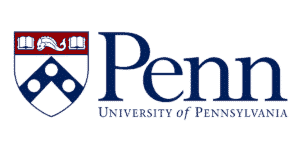 The University of Pennsylvania's Wharton School offers the class, Managing the Value of Customer Relationships. This course will help online students understand our best growth opportunities will not always lie solely in developing new blockbuster products and services. They will instead be found by investing in an organization's existing best customers while finding new customers that have similar behavioral tendencies.
World-renowned marketing analytics thought leader and co-founder of Zodiac Professor Peter Fader designed this free business course. Zodiac is a predictive analytics product built on the breakthrough consumer behavior models created by Professor Fader. This 100% free marketing course is designed to help distance learners identify their most valuable customers while maximizing their strategic value. Companies might have the data and technology to track their best customers, but how can they meaningfully differentiate them from everyone else? How do they align their operations around them? And how can they create and sustain competitive advantages from these practices? This free marketing course is designed to answer these, and many more, questions.

Marketers are always wanting to know how to understand and forecast customers' tendencies towards purchasing products and services and how they will respond to marketing initiatives. Marketing Analytics from Columbia University is a free online course that helps students learn how analytics can help businesses drive marketing to maximize its potential and optimize return on investment.
This course is part of the Business Analytics MicroMasters program at Columbia's business school. Enrolled students discover how to develop quantitative models that leverage machine learning, business data, and statistical computation learning to forecast marketing sales impact for value creation, customer relationship management, market segmentation, communication, and monetization. This free online marketing course also shows students how to use optimization tools and probabilistic models to model customer demand forecasts, pricing sensitivity, and Lifetime Value. Columbia's Marketing Analytics also reveals how to leverage data to make optimal decisions on creating new products, strategies, and marketing segmentation.


Marketing innovative services and products occur in an ever-changing environment and require rapid problem-solving amid incomplete information. Innovations like these are introduced at increasingly frequent intervals. There are high mortality rates for services, products, and the businesses themselves. The University of Maryland's Marketing Innovative Products and Services free online business course provides a practical how-to guide for business students to navigate these marketing issues to bring innovative new services and products to market.
Featuring growth strategies, learning modules on product strategy, and go-to-market strategy, enrolled students will build skills to understand and apply the latest marketing tactics and strategy. Within this course, instructors explore how to develop an informed marketing strategy that aligns with customer needs influenced by real market research. Online students also have the chance to learn the latest methods for customer discovery, product development, content marketing, and social media marketing. The free course provides a balance between conceptual discussions and functional analysis with real projects.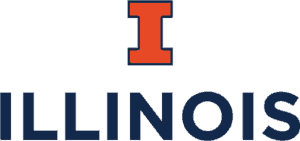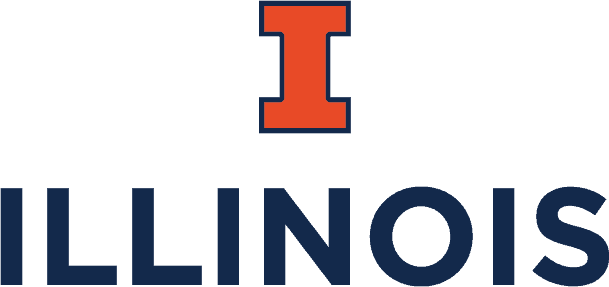 Students in this free online marketing course from the University of Illinois at Urbana-Champaign learn how businesses create value for their customers. Course instructors examine how marketing successfully builds on a thorough understanding of buyer behavior to create value. Distance learners within this free course learn the significant elements of the marketing progression – pricing, product policy, channels of distribution, and communication – and see how they work together within different analytical frameworks used by managers. This will enhance their understanding of how marketing functions in the business world.
After completing this course, students will be competent in defining marketing, describing how marketing creates value, understanding the marketing mix elements, explaining how these elements interact to create value for consumers, and using different analytical frameworks to see how managers solve business problems. The coursework also includes how to evaluate brand extensions and develop a marketing plan proposal. This free online course in marketing is part of the University of Illinois iMBA.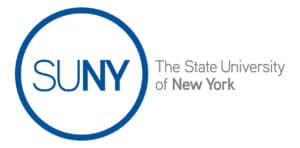 The State University of New York's Strategic Self-Marketing and Personal Branding is a free online marketing course. Enrolled students will learn how to utilize strategic marketing and personal branding techniques to construct, enhance, and promote their professional images. Acting as their own Chief Executive Officers, distance learners will also learn how to use network and relationship marketing and impression management to showcase their skills to prospective employers, supervisors, colleagues, and other interested parties.
This free online marketing course will help students recognize the need for marketing orientation and career brand building for career development and how to use marketing communication strategies for self-marketing. Marketing students will also understand implementing strategic marketing planning for career development and creating one's strategic self-marketing plan. Strategic Self-Marketing and Personal Branding offered by the State University of New York is an excellent free resource for marketing professionals.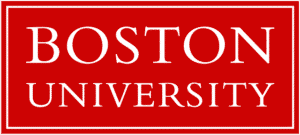 Social media technologies continue to transform the ways consumers interact with each other and organizations. These factors constitute a fundamental shift in the marketplace as consumers have more opportunities to voice their perspectives, connect with their peers, and have a greater degree of influence over brands and marketers.
In this free online marketing course, part of the Digital Product Management MicroMasters program, the curriculum examines how companies and firms capitalize on social media and consumer-to-consumer transactions to support their marketing initiatives. It views these issues from a practical and strategic perspective rather than a platform or technical perspective. Strategic Social Media Marketing at Boston University will give online students the knowledge they need to create engaging content for platforms like Facebook, Snapchat, Instagram, and Twitter. They will also identify influencers, share content with a targeted audience, and measure efforts' success. This free online course is a must for today's marketing professionals.
This free online marketing course is delivered through a partnership between UC Davis Continuing and Professional Education and Copyblogger, the leading content marketing authority. The course's curriculum helps students identify the core strategies marketers utilize to acquire and keep customers profitably. Specifically, distance learners learn how to design, organize, and implement a content marketing strategy, observe and measure content marketing's effectiveness, and write compelling copy.
Students wanting a better understanding of how to use a strategic framework when writing and build their professional authority and brand through content marketing will also enjoy this free online marketing course. The Strategy of Content Marketing at the University of California, Davis also shows distance learners how to put their ideas into action and build their brand through content marketing. Enrolled students will enjoy the 100% online format, the chance to reset course deadlines, and that this course takes less than 20 hours to complete.
Next Steps
Perhaps one of the best reasons to complete one of these free online marketing courses is the factor of potential. What can be better than sharpening your skills that one day will help an up-and-coming start-up or organization with sales and the ability to grow? To know that you were partially responsible would be an incredible feeling of accomplishment. Marketing professionals enjoy the process just as much as their clients. Besides being creative, marketing experts need to be good time managers and competent at communicating with clients and team members.
It's no secret that today's marketing professionals also need to be tech-savvy. As a marketer, you will always be learning the newest and most appropriate ways to advertise a client's services and products. That is yet another reason to consider a distance education over a traditional school. All resources, case studies, and course materials used in these online programs are cutting edge. If you are up for the challenge, consider how one of these free online marketing courses can help you begin or further a successful business career.
Related Resources:
Best Online Marketing MBA
Best Online Master's in Marketing Management
Ultimate Guide to Becoming a Marketing Manager
Ultimate Guide for Market Research Analysts
What is an Associate's in Marketing Degree?
What is a Bachelor's in Marketing Degree?
What is a Master's in Marketing Degree?
What is a Doctorate in Marketing Degree?
Best Certificates in Marketing
Highest Paying Marketing Careers