When considering a career in finance, there are seemingly limitless options that only increase exponentially as one gains more education and on-the-job training. Today, there are three main categories within the industry of finance: public, personal, and corporate. From investment banking to financial planning to insurance, students who pursue careers in finance essentially run the world. Pursuing a Bachelor's in Finance is an incredible step to unlocking your dreams of a finance career. In this brief article, we will discuss the difference between the varying types of finance degrees, the skills and knowledge acquired by finance majors, what careers can be pursued in finance, and some valuable salary information.
What Types of Finance Degrees are Available?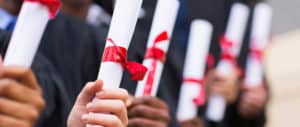 In the world of finance, there are several degree levels you can choose to commit to depending on your specific interests and career goals. Think of each program as a key that opens another door of opportunity. Meaning, each advanced degree expands the level of job opportunities that graduates have, usually exponentially. An undergraduate degree in finance prepares workers for a multitude of entry-level positions in the finance field. A graduate degree, like a master's or a doctorate in finance, will equip professionals to make them better suited for instructor, manager, and executive roles in this field. Here are three types of finance degrees above the associate's level that a student can pursue:
Bachelor's in Finance
A bachelor's degree in finance is typically the most common requirement necessary to pursue a finance career. This four-year degree prepares workers by giving them the basic foundational principles and instruction they will need as finance professionals. While a bachelor's degree in finance will build upon someone's financial skills, the student will also be taught communication and leadership skills to fully round out her knowledge and abilities. This degree program can be found in hundreds of leading business schools around the country. It is generally a four-year degree consisting of 100-120 credit hours to complete.
Why Should I Consider Getting a Bachelor's in Finance Degree? An undergraduate degree in finance, or similar business program like a BBA in Finance, is often the minimum education requirement needed to be considered for most entry-level positions in the world of finance. A bachelor's degree is designed to equip undergrads with the basic foundation they will need to succeed in a finance career. Obtaining a bachelor's degree in finance also allows students to further their education as they advance their careers into management roles later on if they choose to do so.
Master's in Finance
Once students complete a bachelor's degree in finance from an accredited institution, they are fully qualified to pursue a master's degree in finance. This program often takes students two years to complete and builds upon the fundamentals of finance by further explaining the specialized areas of finance. Many graduate students will then decide between an MBA or a Master of Science. It is common for both degrees to offer concentrations students can use to narrow their studies in specific fields of finance. This degree typically lasts two year and consists of 30-45 credit hours.
Why Should I Consider Getting a Master's Degree in Finance? Professionals seeking an advantage over their competition in the finance job market will discover that a master's degree in finance will set them apart from their bachelor's degree counterparts. A master's in finance will also better prepare them in the specialized areas of the finance field such as investments, trading, and risk management.
Doctorate in Finance
A doctoral degree in finance allows professionals to develop as finance researchers or finance instructors. Doctorates are also qualified for almost any position in the world of finance. A Doctorate in Finance will take an additional four to five years to complete once a bachelor's and master's have been earned. Most Doctorates in Finance can expect to make an annual salary of over $80,000 throughout their careers, according to PayScale. This type of degree can be a Ph.D. in Finance or a Doctor of Business Administration.
Why Should I Consider Getting a Doctoral Degree in Finance? Professionals desiring a research-based or instructional position in finance will be best served with this degree. While they will be prepared for any role within finance, many choosing to pursue a Doctorate in Finance are interested in selective instructional or research-intensive roles.
What Will I Learn in a Bachelor's in Finance?
As shown above, the foundational building block of an extensive education in finance is the Bachelor's in Finance. The finance courses within an undergraduate program are designed to provide students with a healthy knowledge of technology, interpersonal skills, and financial insight that will result in professional success in the job market. Working comprehension of the different types of financial environments also plays a crucial role in determining where undergraduate students would like to focus their financial careers. Here are some of the essential skills needed in the finance industry.
-Interpersonal Skills
-Strong Problem-Solving Skills
-Management Skills
-Communication Skills
-Financial Forecast Reporting
-Analytics Aptitude
-Software Skills
-Business Savvy
-Innovation
-Accounting Qualifications/Certifications
What Type of Career Can I Get With a Bachelor's in Finance?
Careers in finance are often a popular choice because they offer a high-paying position just after completing a degree. Business continues to be the most popular direction for college students. Additionally, finance and economics remain within the top five most popular majors at America's universities.
The opportunities for working within the finance field are countless, with a multitude of specialties to choose from. Depending on one's specific interests and level of education, there is a finance career for everyone. Here are some of the nation's most popular finance-intensive jobs.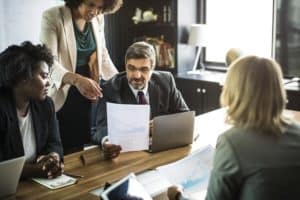 Financial Manager
Unemployment rate: 1.4%
Median salary: $134,000
Financial managers ensure a business or organization's finances are healthy. They work closely with department heads and executives to analyze financial data, create reports, and offer recommendations. Some will specialize in a specific area of finance, such as risk, credit, or insurance.
A bachelor's degree in finance, accounting, business administration, or economics is the standard education within this field. However, an advanced degree may be preferred, particularly for higher roles in larger organizations. Employers may look for managers who have five-plus years of work experience.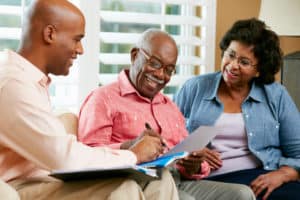 Financial Advisor
Unemployment rate: Under 1%
Median salary: $89,000
Financial advisors often work one-on-one with clients and help people manage their money more effectively. They recommend investments for long-term goals such as retirement or college funds and then monitor resources to track their performance. A financial advisor may also help clients create financial goals, provide tax guidance, and review insurance needs.
One in four financial advisors is self-employed, and over 50% are employed in the investment and securities sector. Most financial advisors have earned a bachelor's degree. They may need to be licensed by their state, depending on the services offered. Professionals can earn a Certified Financial Planner designation from the Certified Financial Planner Board of Standards.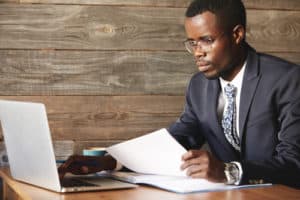 Accountant
Unemployment rate: 1.8%
Median salary: $70,500
The bulk of an accountant's job includes ensuring the accuracy of financial statements and recording transactions. However, accountants do more than keep the books for an organization. They often are involved in analyzing data, filing tax forms, and making financial recommendations.
Accountants enjoy a low-stress job that permits an excellent work-life balance, according to U.S. News rankings. Most employers require a four-year degree in accountancy or a similar field like finance. Professionals wanting to earn more money and pursue positions at large accounting firms will consider becoming Certified Public Accountants. CPAs require additional education and must pass a rigorous exam but are rewarded with lucrative incomes and more challenging work environments.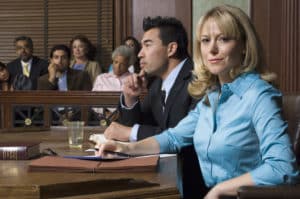 Lawyer
Unemployment rate: Under 1%
Median salary: $126,000
It may be odd to think that lawyers have a finance job, but professionals in this field may specialize in financial areas. For example, tax lawyers work with corporations and individuals to navigate and adhere to tax laws. Securities lawyers work as specialists in buying and selling stocks.
Attorneys require a Juris Doctor degree, so most people in this field take seven years to complete their undergraduate and law school. Attorneys also need to pass a bar exam so they can practice in their home state. Working as a lawyer can be stressful, but it also comes with an attractive income and low unemployment.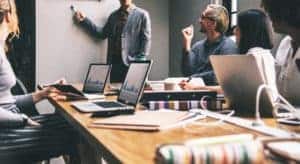 Financial Analyst
Unemployment rate: Under 1%
Median salary: $85,660
Financial analysts manage mutual funds, oversee portfolios, and analyze the risk associated with investments. They are finance professionals who work with individuals or corporations, and they can specialize in following specific industry or market trends.
An undergraduate degree is the traditional education of this profession, with many professionals studying finance, accounting, and economics. Financial analysts selling insurance products will need a license. They can also receive certification as Chartered Financial Analysts from the CFA Institute.
How Much Can I Make With a Bachelor's in Finance?
Two of the most popular aspects of considering the finance world as a career are the ability to find a job quickly and, depending on your degree, receiving a lucrative salary. Salary will vary depending on the position within the world of finance one chooses. Here are some finance jobs and their median salaries:
Commercial Banker : $92,000
Investment Banker : $96,000
Financial Planner : $61,000
Insurance Agent : $37,000
Public Accountant : $63,000
Hedge Funds Manager : $70,000
Venture Capitalist : $92,000
Chief Financial Officer : $128,000
Next Steps
So, if you love numbers, mathematics gets your heart rate up, and you enjoy working with people, you may need to seriously consider pursuing a career in the world of finance. Before you take the corner office though, there are several essential questions you need to answer.
What Job do You Want to Land?
First and foremost, you will need to decide the career path that you find most interesting. You may want to work in the corporate finance world as an investment banker or oversee the finances of a multinational organization. Maybe you are more interested in helping groups or individuals plan their financial futures and consider retirement objectives. Perhaps you'd like to help established families, newlyweds, and young adults achieve their dreams by processing requests for mortgage loans. All of these careers and many more have specific education and training requirements, including, in most cases, continuing education.
What Type of Degree do You Need?
Once you have decided the area of finance you would like to work in, you will want to look into finance programs like a Bachelor's in Finance. Within a degree like this one, you will find a variety of concentrations from which to choose. Most of the courses at the onset of a student's finance education experience are generalized to provide fundamental skills and knowledge with a foundation for building more education in the future. Regarding majors, minors, and specializations, the courses can vary. Some of the courses may be similar from track one to another, but there will also be courses tailored to meet the unique educational requirements for each focus area.
Students who earn bachelor's degrees in finance are ready to enter a wide gamut of careers, such as accountant, financial manager, investor, and personal financial consultant. Professionals who obtain master's degrees in business administration get training and education to further refine and enhance their career choices in the field of finance. They also learn the skills needed to lead organizations and teams involved in financial matters. Professionals wanting to teach finance may need to consider a Ph.D. in the topic.
How Can You Choose the Right Program?
Before investing too much time and money in a lengthy and expensive education, it is essential to choose the right program for you. Prospective students need to research where they want to go and what they want to learn. Students can visit schools, read through rankings, and apply to as many programs as they can afford to help narrow down their choices. Of course, many students enter into their undergraduate academic careers without declaring a major. Only after adjusting to college life and experiencing some coursework do they feel comfortable making that call. But if a finance career is what piques your interest, a degree like a Bachelor's in Finance is a safe bet.
Related Resources:
Best Online Finance MBA
Best Online Master's in Finance Management
Ultimate Guide for Financial Managers
Ultimate Guide for Financial Advisors
What is an Associate's in Finance Degree?
What is a Master's in Finance Degree?
What is a Doctorate in Finance Degree?
Best Free Online Finance Courses