What are the highest paying jobs without a four-year degree? One answer to that question will be found by looking at some of the highest paid trades. The highest paid trade school jobs are a great alternative to college and provide great career options. Trade school jobs, and in particular, the highest paying trade jobs, also afford above-average pay and a comfortable living.
Trade school jobs also offer a variety of employment options, with some of the highest paying trade jobs covering a range of industries and services. From more labor-intensive to paperwork-intensive types of positions, the highest paying trade jobs can provide wonderful career options for people with a variety of skills and attributes.
Recommended Online Programs
Explore our featured online programs to find the right match for you today.
Those who are mechanically inclined, for example, may want to investigate mechanic trade schools. Others, who might have a knack for engineering may be well advised to look into trade schools for civil engineering, or perhaps areas like plumbing, electrical, or construction are more suitable? Chances are good that there are trade school jobs that fit the skills and talents of almost everyone. So whether you are fascinated with power plant operators or power line technicians, finding a school to help you meet that career goal is totally attainable!
So what are the highest paying jobs without a degree, and which trade school jobs are worth a second look? Here is a look at some of those answers and those trade school jobs, including some of the highest paid trade school jobs. Like choosing any college or university program, finding the right trade school program begins by choosing a career. Now, without further ado, these are a few of the most popular and lucrative trade school jobs and careers
1. HVAC Technician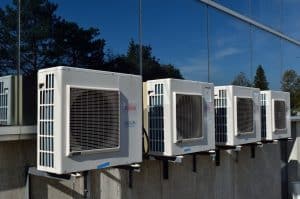 The job of an HVAC technician involves working with any number of heating and cooling systems. These can be refrigeration systems, heating units, and other types of machines and systems. HVAC technicians either typically spend their days in one of two places. Many technicians spend their days in shop, which sometimes may be either very hot or very cold, depending on the type of shop and equipment being worked on. According to the US Department of Labor Statistics, the median wage for these types of trade jobs is $50,590 per year.
Many HVAC techs will also travel and spend their days working on-site. These may be service calls or installations or repairs at locations such as schools, homes, factories, or offices. While some HVAC technician learned through on the job training as an apprentice, that avenue to becoming an HVAC technician is becoming increasingly more difficult with the newer technologies and advancement in HVAC today. Most HVAC technicians today are graduating from trade school programs often with apprenticeship offerings.
What jobs pay the most without a degree might often end up looking like trade school jobs. And jobs like an HVAC technician offer a strong job market, good pay, and the opportunity to have a long and successful career.
Recommended Online Program
Explore our featured online programs to find the right match for you today.
2. Plumber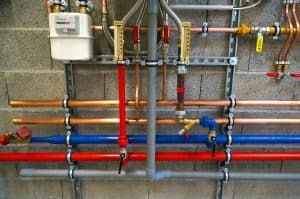 Another position among the highest paying skilled labor jobs is plumbing service. Plumbing and the plumbing service industry offers good pay and job security. Plumbers can be found working in a variety of places and environments including businesses, homes, manufacturing and production facilities, and anywhere where indoor or outdoor plumbing might exist. Based on data from the US Dept of Labor Statistics plumbers earn an average salary of $56,330.
From emergency calls to repairs, and new plumbing installation, the need for this skilled trade equates to job security and opportunity. There are two primary avenues taken to become a plumber. Some enroll in vocational school during high school to then proceed on to get on-the-job training. In most cases, states will still require licensing for those who choose to pursue this path. The other more popular option is to attend a trade school, and most credible programs have the state licensing process built into the course curriculum.
Growing no faster or slower than most occupations, the job forecast for plumbers looks solid, and the need for reliable licensed plumbers also ensures job security. All that results in the skilled trade of plumbing making the list as one of the best and highest-paid trade jobs today.
Recommended Online Program
Explore our featured online programs to find the right match for you today.
3. Electrician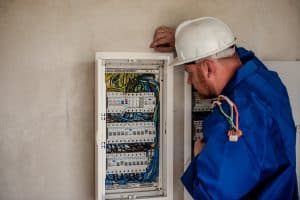 Working as an electrician means being responsible for tasks such as maintaining electrical power, to managing electrical installations and repairs. It involves dealing with systems from lighting and communications to power boards and control systems. And it means working in one of the highest paid skilled labor jobs. Citing the US Dept of Labor, electricians earn an average annual wage of $56,900.
The typical electrician can work many overtime hours in a week, and they can be found servicing electrical systems in a range of settings, situations, and environments. While there is no ordinary day for the average electrician, there are many benefits and reasons for considering a career as an electrician.
Electricians not only earn a good income but they work in a nearly recession-proof industry. Many trade schools have programs for electricians, including assistance with state licensing requirements. Trade schools are also the primary avenue to becoming an electrician, and to beginning a rewarding career.
Ready to start your journey?
4. Home Inspector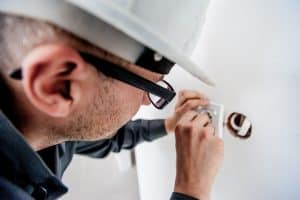 The job of a home inspector is another trade job that has much to offer, and is on the shortlist of answers to the question, what are the highest paying trade jobs? Home inspectors are required to have the ability to understand and inspect a variety of structures. Home inspectors rely on training, engineering knowledge, and solid construction principles to ensure the structural integrity and soundness of buildings, homes, offices, and other constructs. According to the aforementioned US Dept of Labor Statistics, and average earnings for home inspectors is $63,150 per year.
In addition to providing one of the highest trade job salaries, home inspectors also enjoy the benefit of job security, as evidenced by a steady job market and market forecast. Trade schools are where the road to becoming a home inspector begins, and that road can lead to a promising and rewarding career.
5. Construction Manager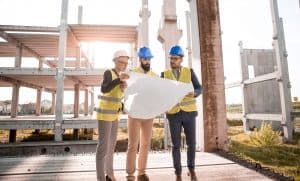 The role of a construction manager is one of the most difficult trade school jobs, but when it comes to high paying tech school jobs, it is also at the top of the list. The duties of a manager include essentially every aspect of construction projects. This includes project planning, coordination and budgeting, and supervision of the construction process among other job demands. The US Dept of Labor Statistics reports that construction managers make an average salary of $97,180.
Construction managers often split much of their time between an office and on-site locations where ongoing projects are being constructed. These positions also are subject to many demands, they must answer to multiple agencies, and they are prone to working long hours.
Becoming a construction manager will often require a bachelor's degree, while trade school education programs can also be used to begin this process, and even expedite it through the use of apprenticeships or on the job training. The US Dept of Labor also projects the job market growth for construction managers and construction and building inspectors to outpace most others, adding only one more reason to consider pursuing this career in a vocational school.
Recommended Online Program
Explore our featured online programs to find the right match for you today.
6. Pipefitter/Steamfitter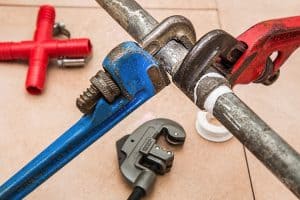 Like plumbers, pipefitters (or steamfitters) are responsible for many of the same tasks, including installing and making repairs to existing fixture and piping systems. Another trade similar to plumbers and pipefitters is pipelayers. These jobs include setting piping systems for drains, sewers, and mains. Based on numbers from the US Dept of Labor, pipelayers earn an average annual wage of $43,210.
The forecast for positions such as plumbers and pipelayers continues to remain steady, and the benefit of job security and opportunity make these vocational school careers even more inviting.
7. Civil Engineering Tech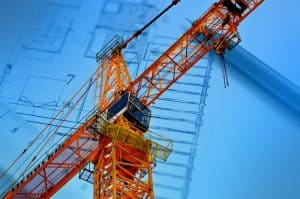 Many tech and trade schools offer engineering courses and paths toward becoming a civil engineer. Civil engineers are responsible for and involved in the development of projects including typical infrastructure aspects such as structural design. These jobs are also among the highest paid tech school jobs and offer many benefits. The US Department of Labor Statistics cites the average annual earnings for civil engineers as $54,080.
Civil engineers spend a considerable amount of time in the office working on blueprints, designs, project plans, and implementing various construction technologies available today. Civil engineers will also be required to spend time on job sites for various inspections, updates, and other engineering concerns.
The path to becoming a civil engineer typically requires either vocational school, an associate's degree or a diploma or certificate from a trade school with studies in civil engineering and engineering technology. The market outlook for civil engineers is solid and is projected to see moderate growth. Job security, opportunity, and above-average earnings are a few of the reasons why civil engineering can be an excellent career choice.
8. Cable/Fiber Optics Tech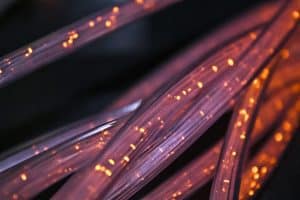 Telecommunications installers or cable/fiber optics technicians as they are also called, are responsible for any line or equipment repairs in addition to the installation of new equipment or lines. These can range from setup and repairs for home and business needs, to major service centers and larger installation facilities. Based on earnings data from the Dept of Labor Statistics, the median wage for cable/fiber optics techs is $61,470.
These positions traditionally require long hours and the possibility of working in various types of inclement weather. Cable technicians also may be required to perform physical tasks at times such as climbing or crawling. In addition to a strong salary, these jobs also offer a strong job market, growing opportunities with technology, and rewarding careers.
Studies in areas like electronics and telecommunications as part of a school program for telecommunications equipment installers is the most common path to beginning this career. Cable techs commonly receive on-the-job training while attending school programs too. A career as a cable/fiber optics technician is another one of the highest paying trade school jobs today and offers the potential for an even brighter tomorrow.
9. Aircraft Mechanic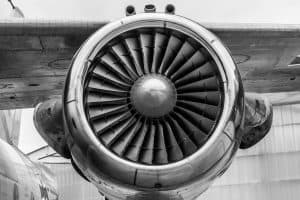 The world of aviation needs mechanics, and the job of an aircraft mechanic is to be ready before, during, and after every flight. Aircraft mechanics commonly work in repair stations located on airfields in hangers. This is an excellent trade jobs potential career for anyone who is either mechanically inclined or who has a love for aircraft – or both. In addition to providing faster than average job growth, the US Dept of Labor Statistics also reports the average earnings for aircraft mechanics as $66,440 per year.
Aircraft mechanics work in noisy environments, and they have many responsibilities, checklists, and maintenance tasks they are accountable for handling. The hours of an aircraft mechanic are typically standard full-time schedules, although emergency calls are a natural part of being a mechanic. These jobs historically also offer job stability and security which only make this an even more appealing career option.
Becoming an aircraft mechanic requires attending an FFA (Federal Aviation Administration) approved tech school. These credentials are also fairly easy to check and verify, and a trade school is a great way to begin a career as an aircraft mechanic. A job market with a strong growth forecast and above-average salary makes the job of an aircraft mechanic an above-average career. Those who aim high may want to consider becoming an aircraft mechanic, where the sky may literally be the limit.
10. Electric Lineman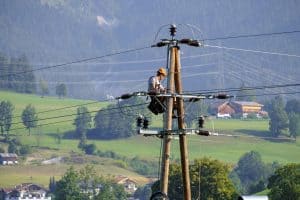 There is a great deal of power that is dealt with when working as an electric lineman. Line installers are charged with the duty of installing, maintaining, repairing, and troubleshooting electric lines, electrical power systems, and even telecommunications and fiber optics interruptions. The job of electric line installers also involves considerable travel, the potential for working in the conditions, and the need to climb, carry, or perform physical tasks. According to the US Department of Labor Statistics, the average yearly earnings for an electric lineman is $75,030.
Electric lineman can also be called upon to work in a variety of environments, from office buildings and schools to businesses or even plants and factories. While there are potentially serious hazards that are inherent to these kind of trade jobs (in addition to long hours and even overnight jobs) they are extremely rewarding.
Trade schools for electricians and linemen is a good place to start, in addition to looking into apprenticeship programs for those seeking to begin a career as an electric lineman. In addition to providing good earnings, the job forecast is also projected to remain steady, which is only more good news for anyone considering a career as an electric lineman.
---
Does a Higher Degree Make a Difference in Trade Job Salary?
When it comes to finding careers and work that provide a good salary, trade school jobs are smart options. Much like a degree can make a difference, not only in opportunity but also in earnings, graduating from a trade school provides many of the same benefits. For working students, trade school jobs can lead to on the job training, advancement, promotions, and even greater opportunities in their field. They are often good choices for workers with a criminal record.
The highest paying trade jobs will not only make a difference in the increased opportunities and salary of trade school graduates, but it also can impact aspects such as job security and employability. Many trade school jobs can also be completed in a relatively short amount of time, which can make these schooling options even more appealing.
Does a higher degree, college education, or trade schools make a difference in salary? The answer is clearly yes, but the return on investment when it comes to trade school jobs is arguably one of the best. In addition to the ability to earn a trade school certificate or diploma in a shorter amount of time than college or university programs, trade schools are also more affordable options.
Deciding on going to a trade school will also be influenced by considerations such as the highest paid trade school jobs. Trade school jobs, depending on several factors, can ultimately be more financially rewarding than traditional college pursuits. A considerable part of this equation and deciding if trade school is the best option for you will depend on salary and earnings potential. Be sure to find out about on the job training availabilities too!
Do Private-Sector Trade Jobs Pay Better than Public?
Like any type of work, for jobs that require a college degree to trade school jobs, many variables will impact the salary and earnings potential of any given position. These include factors such as job location, competition, and many others. A big one of those others is the employer factor and questions like is that employer a public or private-sector employer?
For trade school graduates, this is a good news – good news situation. Not only are there excellent opportunities, including the majority of jobs, to found with private sector employers, there is also ample work in the public sector. In addition to the job availability in the public sector, these jobs traditionally pay more than equivalent trade work for private-sector employees. The caveat here, is that many public sector and government project jobs are just that, short-lived projects.
The highest paid trade jobs and careers are a worthwhile pursuit, and can offer a wonderful and financially secure life. These jobs, in particular many trade school jobs that require physical dexterity in nature, offer a sense of accomplishment and pride. Along with working in careers that also historically offer stability and job security, many private-sector employers offer strong retirement packages and plans.
Trade school jobs, both private and public sector, afford the chance to have a successful and rewarding career. There are many different types of trade schools, and many types of trades, and the right one can make a world of difference too. Congratulations on deciding to attend a trade school, and in all your future endeavors.
---
Related:
Best Scholarships for Trade School Students
What is a Technical or Trade School?
Ultimate Guide to Trade Degrees