When looking over resumes for cost estimator positions, do employers want to see that they have earned a college degree? Most employers desire cost estimator applicants to have completed a bachelor's degree, considering all of the abilities and knowledge necessary to be successful at the job. Cost estimators need analytical, mathematical, time management, critical thinking, complex problem-solving, data analysis, product costing, computer, accounting, and communication skills. They also need to have a solid base of technical skills in Microsoft Excel, spreadsheets, engineering, Computer-Aided Design, construction management, and Building Information Modeling.
To consider all of the details involved in comprising good work, accurate estimates, and adhering to deadlines, it is no wonder why it is a high-pressure job. What better way to obtain these skills than acquiring an undergraduate degree? But, where do you start in searching for the right degree to pursue? We have compiled a list of the top degrees to become a cost estimator. Take a look and see if any spark your interest.
Bachelor's in Accounting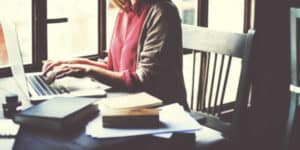 Many employers require cost estimators to have acquired two years of accounting-related experience. In determining accurate estimates, cost estimators need advanced mathematical skills and the ability to navigate several accounting methods, procedures, and programs. If not the best degree to become a cost estimator, one of the best is a Bachelor's in Accounting. Students learn to analyze data, organize details, evaluate and prepare financial documents, and solve complex financial issues. Every institution that carries this degree will differ in the exact courses offered. The core courses typically cover topics like accounting, corporate finance, business analytics, operations management, marketing, and organizational behavior. Most of these degrees have internship and co-op opportunities for students to gain real-world experience.
Let's highlight the top-ranked AACSB-accredited Bachelor's in Accounting program at the University of Illinois at Urbana Champaign. Students receive innovative ideas, expert teachings, and mentorship from professors and guest professionals. Accounting courses include Decision Making for Accountancy, Advanced Financial Reporting, Accounting Measurement & Disclosure, Accounting Control Systems, and Principles of Taxation.
Bachelor's in Construction Management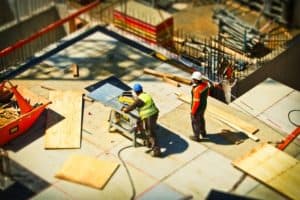 Construction cost estimators need a firm foundation of knowledge in every area of the construction process to produce accurate estimations. One of the best degrees to become a cost estimator is a Bachelor's in Construction Management. This four-year degree provides a view of construction through a business perspective while addressing the legal and technical components. The degree will most likely cover cost estimating and analysis, construction law, construction software, surveying, blueprints, design and construction technologies, safety, project management, quality assurance, and financial accounting. Still, it depends on the institution you choose.
A strong Bachelor's in Construction Management program is found at the University of Minnesota. The program began in 1997 and is accredited by the American Council for Construction Education. It includes 120 credits, an internship, a capstone project, study abroad opportunities, and the Construction & Facility Management Student Association. Students choose one of these tracks: Commercial Construction, Facility Management, Environmental Health & Safety, Residential Construction, and Highway Heavy & Civil Works.
Bachelor's in Finance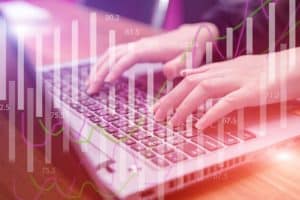 Most undergraduate degrees in finance are a Bachelor's in Business Administration with a Finance concentration. It is a four-year program with a minimum of 120 credits. Students gain a substantial amount of financial knowledge and skills while also learning statistics, market theory, accounting, economic philosophies, and business law. Typically, the last two years are when you dive deep into finance courses like Financial Management, Financial Analysis, Bank Management, Business Finance, Investments, International Finance, and Security Analysis & Valuation. The Bachelor's in Finance is an excellent degree for cost estimators as they need considerable finance skills in analyzing and interpreting financial data.
Let's look at the AACSB-accredited Bachelor's in Finance program at the University of Pennsylvania, the world's first collegiate business school. Students gain an Ivy League experience with world-renowned professors and opportunities to research and travel the world. There is a general finance track, or students can choose a specialized track in Corporate Finance, Private Equity & Venture Capital, Capital Markets & Banking, Quantitative Finance, or Investments.
Bachelor's in General Business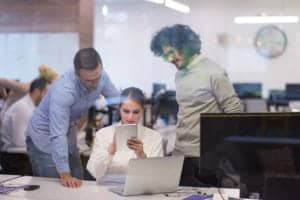 A solid understanding and skill set in the fundamentals of business are highly beneficial to cost estimators. Through a Bachelor's in General Business, cost estimators gain knowledge in a broad scope of business concepts, like business administration, project management, finance, information technology, accounting, marketing, human resources, and international business. Another significant aspect of this degree is cost estimators can choose a specific area to focus their studies in, like accounting, finance, or economics. Some institutions allow you to combine the business degree with a section outside of traditional business, like engineering or construction management.
A great example of an AACSB-accredited Bachelor's in General Business is found at Southern Arkansas University. It consists of 120 credits, internships, mentorship, business student organizations, and a high-quality education taught by expert faculty. In the first two years, students study business-related coursework in Personal Finance, Business Information Systems, Quantitative Analysis, Principles of Accounting, and Economics. The last two years include Financial Management, Marketing, Professional Communication Strategies, Organizational Behavior, International Business, and specialization courses.
Bachelor's in Industrial Engineering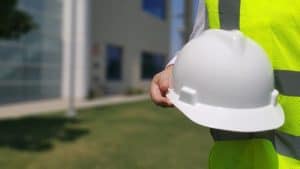 What is essential for cost estimators, whether working in manufacturing or construction, is to understand industrial engineering. They often work for engineering firms, are assigned to the engineering department, or collaborate with engineering teams. One of the best degrees to become a cost estimator is a Bachelor's in Industrial Engineering. It's a diverse discipline that helps companies efficiently operate by designing, improving, and installing integrated systems. These systems consist of people, data, facilities, and equipment. The degree is a four to five-year degree offering a wide range of specializations, like Manufacturing Engineering and Operations Engineering.
Texas A&M University offers a 128-credit Bachelor's in Industrial Engineering. The Engineering Accreditation Commission of ABET accredits this highly ranked undergraduate program. Many mathematics and science courses exist, combined with Quality Engineering, Operations Research, Structured Programming, Engineering Economics, Simulation, Manufacturing Processes, Informatics, Production & Inventory Control, and Uncertainty Modeling. Students get to tackle a real-world industrial problem, study abroad, and complete the Senior Design Capstone project.
Next Steps
It is fair to say that any of the bachelor's degrees listed above in Accounting, Construction Management, Finance, General Business, or Industrial Engineering would suffice to properly prepare a cost estimator. You also get much more out of a degree than just the academics. The programs listed above offer professional development, study abroad, mentorship, networking, and social opportunities. The next step is to decide which degree is for you? It's time to decide.
Related Resources:
Best Undergraduate Business Programs
Best Online Bachelor's in Accounting Programs
Best Online Undergraduate Business Programs
Ultimate Guide to Becoming a Cost Estimator
Best Free Resources for Cost Estimators
Best Online MBA Programs for Cost Estimators