The job of a financial manager has been ranked in the top five best business jobs. As the economy strengthens and companies grow and multiply, there will be a consistent, if not, increasing need for them for a very long time. Due to the nature of their role and the fact that they can work in a multitude of industries and all kinds of businesses, they need a solid education and years of business experience to succeed. An Online MBA is an excellent degree to obtain in the journey of becoming a financial manager. But which specialization is best for the job? Let's discuss the best Online MBA programs for financial managers.
Financial Managers
Is money the most important thing in life? Possibly not, but it can have an impact and affect what is most important. For businesses, on the other hand, money is the lifeblood. Even if it is not the motivating factor, it is the utmost crucial component to a company's life or death. Financial managers are responsible for overseeing every financial aspect of a company, and managing the complexities involved in the process of increasing profits and minimizing risks. This responsibility can induce high levels of stress and bring with it a large number of advancement opportunities.
Take a look at ten top Online MBA programs for financial managers.
Online MBA in Accounting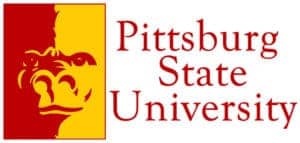 The definition of accounting, "the language of business," describes many responsibilities of a financial manager. It involves overseeing a company's financial transactions, understanding and preparing financial statements and clearly communicating the results. An Online MBA with an Accounting concentration offers courses like financial accounting, cost management, financial statement analysis, auditing, tax planning, and research, accounting in acquisitions and mergers, and financial reporting. As part of an MBA program, students will combine accounting courses with business management courses like business strategy, strategic management, and quantitative business analysis to prepare them for a career in financial management successfully.
The AACSB-accredited Online MBA with an Accounting concentration at Pittsburg State University can be completed in just one year by those who have already obtained a bachelor's in business or accounting. This 30-credit hour, entirely online program includes case studies, simulations, seminars, and an experiential learning activity in team building and leadership to supplement the coursework.
Online MBA in Consulting

When you pursue an education that focuses on business administration and consulting, you become an expert in business management and gain extensive communication skills. Knowledge and skills of this caliber are essential for financial managers to lead their companies in accomplishing financial victory. An Online MBA with a Consulting concentration offers flexibility in schedule and allows for immediate application of learned material at work. Possible coursework includes corporate strategy, strategic economics, innovation management, negotiations, consulting, global supply chain management, business communication, marketing strategy, and decision-making. This online MBA enhances analytical, communication, leadership, problem-solving, consulting, and client management skills.
The University of North Carolina's Chapel Hill campus has an AACSB-accredited Online MBA concentration in Strategy and Consulting. They pride themselves in having a top-ranked Online MBA program and offering a "No compromise MBA." There are four annual cohort start dates and opportunities to study abroad. It is required for Online MBA students to complete two in-person immersive experiences, which are conducted on campus and at locations across the U.S. and internationally.
Online MBA in Decision Making


In business, there are countless decisions made every day. For managers, the number and caliber of decisions increases. Effective decision-making must be strategic and systematic. Financial managers must have excellent decision-making skills and be equipped with expertise in many aspects of the business. An Online MBA with a focus in Decision-Making lays a solid foundation and builds a framework for financial managers to utilize decision-making theory and understand all that goes into making financial and economic decisions.
The University of Miami has an established AACSB-accredited Online Professional MBA with a Financial Decision Making focus. It takes 47 credits and 24-28 months to complete. Along with the online coursework, students attend an in-person, on-campus residency. Similar to other comparable programs, the courses in this online Professional MBA include the Essentials of Economic Theory, Financial and Managerial Accounting, Legal Implications in Executive Decision Making, Statistical Analysis for Managerial Decision Making, Financial Decision Making, Strategic Management, Management Information Systems, Intermediate Corporate Finance and Investments, and Operations Management.
Online MBA in Economics

Economics is defined as the production, consumption, and distribution of goods and services. Financial managers need to understand economics and how it's principles and fluctuations are tied to and impact businesses. An Online MBA with an Economics concentration provides a broad awareness of different aspects of business while focusing on economics' specifics. This education can assist financial managers in making significant financial decisions for their company. Some possible topics covered in this concentration include local economies, public policy, global markets, purchasing power, econometrics, math, and economics statistics.
Carnegie Mellon University's top-ranked, AACSB-accredited Online MBA in Economics carries a STEM-designation emphasizing data-driven and analytical decision-making, along with leadership development. There are required in-person experiences throughout the program. The University's innovative economic research has greatly impacted public policy and shown its leadership in the economic arena. This concentration hits on monetary policy, market design, global economies, risk management, and microeconomic and macroeconomic theories.
Executive Online MBA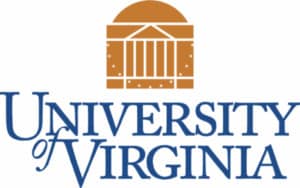 An Executive Online MBA is a part-time degree program aimed at seasoned professionals already in leadership positions, but desire to build upon their management skills. With the continuous changes in the business world and the breadth of knowledge a financial manager needs to be successful, they can highly benefit from pursuing this type of degree. It is designed to be part-time and accommodate the hectic schedules of the working professional. It explores the more intricate principles, challenges, and distinctions of management than a traditional MBA program. Coursework covers marketing, global economies and markets, operations management, decision analysis, accounting for managers, business ethics, leadership communication, financial management and policies, leading organizations, and decision analysis.
The AACSB accredits the Executive Online MBA program at the University of Virginia, provides an "intentional learning experience" that combines online work with weekend and weeklong in-person experiences. Each student experiences at least one global residency immersed in a different culture. The curriculum, like many other online EMBAs, is full of videos, peer-mentoring, coaching, simulations, role-playing, and feedback.
Online MBA in Finance


Every aspect of an Online MBA with a Finance concentration is critical for financial managers. It combines a wide range of business management topics with the data-driven principles of finance. This process produces expert financial leaders equipped with analytical, communication, and decision-making skills. A finance concentration teaches money management, global business financial challenges, corporate finance and budgeting, investment analysis, financial restructuring, accessing and allocating capital, international markets, and advanced financial management.
The University of Maryland's College Park has produced an AACSB-accredited Online MBA in Finance. Some of the foundational business courses include Data Analysis, Entrepreneurship, Strategic Information Systems, The Global Economic Environment, Corporate Finance, Decision Modeling, Ethical Leadership, Organizational Change, and Business Communication. The Finance concentration courses hone in on Applied Equity Analysis, Commercial Bank Management, and Financial Restructuring. The same expert professors that instruct on campus teach this online degree program. It provides real-world examples and opportunities for students to apply what they are learning.
General Online MBA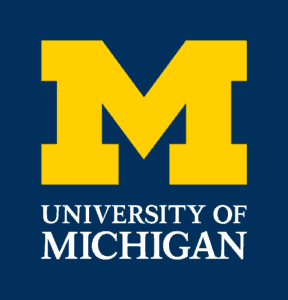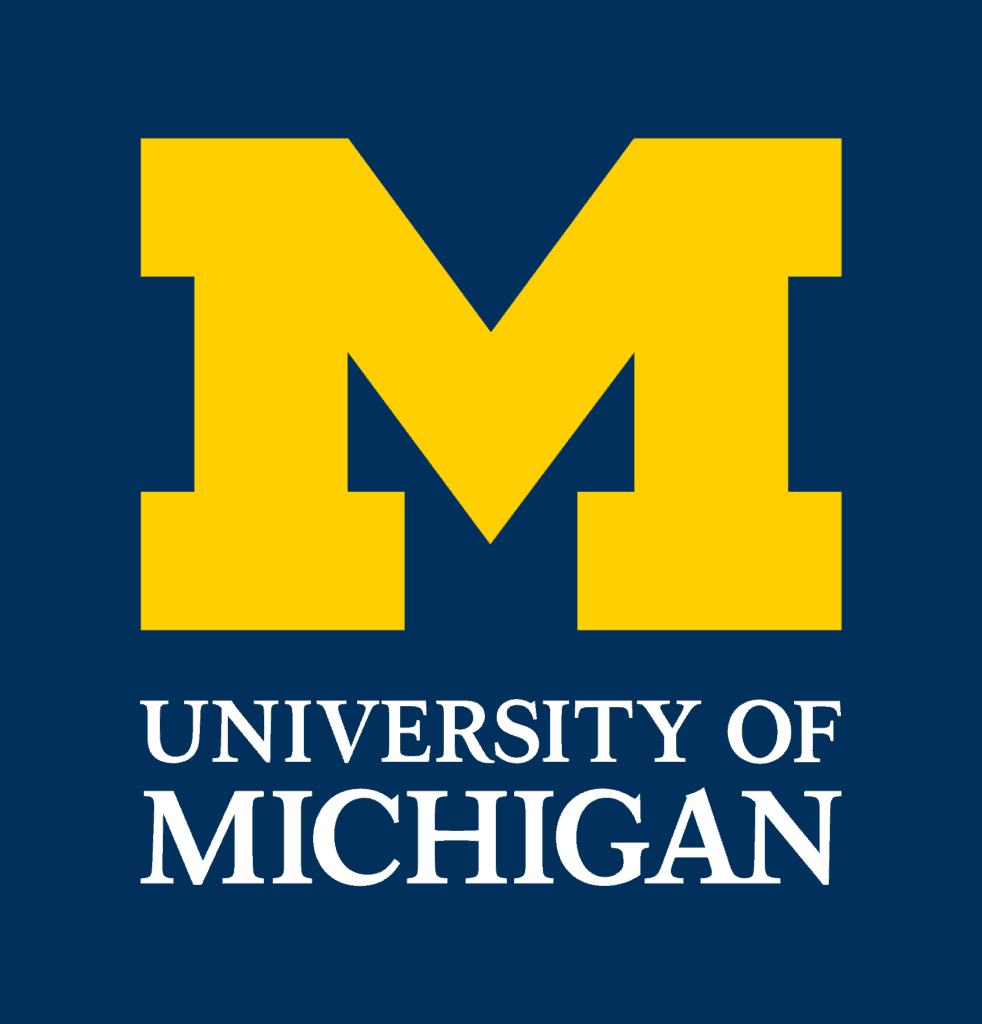 Acquiring a General Online MBA offers a wide range of business tools, knowledge, and skills that build a solid foundation for a financial management career. Financial managers have to be ready to overcome challenges, make tough decisions, and navigate modern technology. This type of degree induces creativity and acumen in leadership, collaboration, communication, analytical and strategic thinking, dealing with pressure, global business, networking, problem-solving, decision-making, and adaptability. Core topics and business principles discussed include applied statistics, financial accounting, operations management, financial management and policy, leading organizations, business law and ethics, technology management, corporate strategy, applied microeconomics, and marketing management.
The AACSB-accredited General Online MBA program implemented by the University of Michigan offers flexibility in schedule and an "immersive, interactive learning environment." Along with excellent online courses that provide live interaction and self-guided coursework, the program requires three residencies: Business Leadership, Business Transformation, and Business Innovation. Students gain real-world experience working with real companies in the Multidisciplinary Action Projects, and even run their own team in the Living Business Leadership Experience.
Online MBA in International Business


If you want to increase your competitiveness in the world of business, become an international business expert. Those who hold positions in the ever-increasing global financial business world, especially financial managers, and can handle international business and finance are the most marketable. An Online MBA with a concentration in International Business combines the foundational business concepts of marketing, accounting, management, business law, statistics, business analytics, and finance with internationally-focused courses. These course topics include global economics, international trade, international finance policy, multinational financial analysis, global supply chain management, global leadership, international strategy, international business, global marketing. Most universities require at least one global immersion trip for MBA students studying international business, which provides first-hand insight into a foreign country's culture and business.
The AACSB-accredited 100% Online MBA in International Business at the reputable University of Nebraska-Lincoln consists of 48 credits and eight-week courses. The top-ranked program is taught by high-quality Big Ten faculty. It offers mentoring, relevant classes, networking opportunities, and career coaching, setting students up for career success.
Online MBA in Management

Every level of a corporation, company, or business requires excellent management skills to obtain their goals and succeed. Financial managers have to be highly experienced in managing people, data, and money. It is even more imperative to acquire these skills if they want to advance in their career. An Online MBA with a Management concentration focuses on best practices in the modern business world and is customized to hone in on business management and leadership in the workplace. Throughout this type of degree program, students gain knowledge and skills in business administration, while targeting organizational management, strategic leadership and planning, ethical decision-making, organizational design, business ethics, corporate strategy, negotiation, and project management. Pertinent skills obtained include managerial, networking, leadership, analytical, and research skills.
The IACBE-accredited Online MBA in Management at Indiana Tech offers top-ranked affordability and content. This program instills a well-rounded education and encourages students to become lifelong learners. They are surrounded by industry-experienced professors and numerous experiential learning opportunities.
Online MBA in Risk Management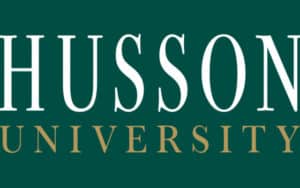 A business does not function without capital, and it needs to be protected. Identifying and analyzing potential risks, creating procedures, and implementing plans that avoid risks, minimizes the damage of risks, and effective copes with the impact of risks defines risk management. It also describes a considerable part of a financial manager's role in a company. An Online MBA with a concentration in Risk Management educates and prepares students to understand and effectively navigate the intricacies of managing risks and succeeding in times of uncertainty. Strong skills in analysis, leadership, critical thinking, communication, and decision-making are obtained.
Husson University has created an IACBE-accredited Online MBA in Risk Management program that is entirely online and takes 36-credit hours. Depending on the time devoted, students can complete the degree in one to two years. This degree combines core business courses like marketing management, managerial economics, global strategic management, and financial management with specialized classes in corporate risk management, crisis management, strategic selling, employee benefits, and the fundamentals of risk management.
Next Steps
A Master's in Business Administration is the most popular and versatile graduate degree. It provides a broad and advanced understanding of the essential principles of business administration. Many programs take it a step further and give the option to concentrate or focus on a specific area of business. Financial managers greatly benefit from a general MBA. Still, they can become even more competitive and marketable by pursuing a concentration in accounting, consulting, decision-making, economics, finance, international business, management, or risk management.
An exciting aspect of technological advancements and virtual capabilities is that there are now MBA degrees that can be completed entirely online. They offer live, interactive classrooms, self-paced modules, and a plethora of online resources. These Online MBA programs for financial managers allows flexibility, accessibility, and convenience for working professionals to obtain an excellent education while continuing their careers. An Online MBA and its concentrations may cost money, but the knowledge, skills, and experience acquired are priceless. Now, the next steps for financial managers are figuring out where they want to take their career and applying for the right degree program that will make it happen.
Related Resources
Online Finance MBA Ranking
Online Master's in Finance Management
Ultimate Guide for Financial Managers
Free Resources for Financial Managers
Best Degrees to Become an Financial Manager
Best Free Online Accounting Courses