Producing an accurate cost estimate for business projects, whether small or large, whether in construction, manufacturing, or another industry, takes a substantial amount of education, training, and experience in the field. Although the demand is still there and it has been ranked #13 in best business jobs, the number of cost estimator jobs available are projected to decrease by 1% over the next ten years due to efficient technological advancements. With this projection, there is no better time than now to equip yourself with the necessary education to stay competitive in the job market.
It wasn't that many years ago when we faced various challenges, like money, time, a full-time job, and family obligations, that kept us from going back to school or pursuing graduate degrees. But with the advances in technology, online programs, and accessibility, a master's degree is more attainable and affordable than ever before. Online MBA degrees provide a flexible and convenient way to obtain a degree of higher education. They educate students in advanced business administration fundamentals while offering areas of concentration or specialization to emphasize a specific area of interest. There is typically no requirement for a master's degree as a cost estimator, but it is an excellent pathway to gain expertise, stay competitive, and advance into management roles. Let's take a glance at the ten best Online MBA programs for cost estimators.
Online MBA in Accounting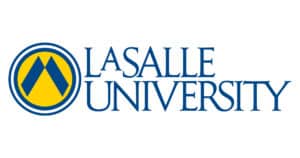 It is essential for cost estimators to have a deep understanding of the processes, concepts, and principles of accounting. Employers look for cost estimators who can navigate various accounting computer programs. An Online MBA with an Accounting specialization provides cost estimators with advanced accounting knowledge in navigating various accounting computer programs. Possible courses include Financial Accounting, Business Strategy, Cost Accounting, Cost Management, Problems in Financial Reporting, and Managerial Accounting. Some programs require students to have completed specific classes or have obtained a certain number of business and accounting credits.
The AACSB-accredited Online MBA in Accounting at La Salle University offers an affordable, accelerated degree in as little as 14-16 months. This program takes pride in being flexible, innovative, collaborative, and relevant. Students study theories, share ideas and gain practical experience through real-world applications. The 39-credit hours include foundation courses, core business courses, executive perspective courses, and these accounting specialization courses: Accounting Information & ERP Systems, Financial Accounting Theory & Current Practices, and Decision-Making Using Management Accounting.
Online MBA in Construction Management

One of the best Online MBA programs cost estimators can pursue is an Online MBA with an emphasis on Construction Management. Construction cost estimators can greatly benefit from obtaining a comprehensive perspective and understanding of the construction industry. This type of program builds skills and leadership abilities in business, construction, architecture, and engineering. Emphasis coursework covers topics like construction estimating, planning, and scheduling, financial management, and legal aspects in construction. Some programs will have specific entry requirements, including a bachelor's degree, a high GPA, and a certain number of years of experience.
Boise State University has developed an innovative, AACSB-accredited Online MBA in Construction Management that can be completed in just 12 months. The curriculum consists of ten core classes that include Business Foundations, People & Organizations, and Business Plan Development, along with three construction management courses covering leadership, project management, and company management in architecture, engineering, and construction. The affordable 49-credit hour program involves seven-week courses and 100% digital content.
Online MBA in Data Analytics

Analyzing, visualizing, and interpreting data is one of the primary duties of a cost estimator. To avoid error, cost estimators must know how to analyze data accurately and adequately and utilize analytics software. An excellent Online MBA program for cost estimators is an Online MBA with a specialization in Data Analytics. Students acquire relevant analytical skills through a rigorous curriculum and hands-on experience. Different programs customize its courses to fit their overall goal, but possible coursework covers data mining, managerial decision modeling, data science for decision making, machine learning, and artificial intelligence.
The top-ranked Online MBA program at Northern Kentucky University offers an AACSB-accredited Online MBA in Data Analytics. Of the 33-credit-hours required, 16 credits are for core courses like Financial Management in Organizations, Accounting in a Corporate Environment, and Intro to Info Systems in Organizations. Twelve credits are taken by data analytics courses, which include Business intelligence Development, Intro to Business Analytics, and Data Visualization & Visual Analytics.
Online MBA in Design Thinking and Innovation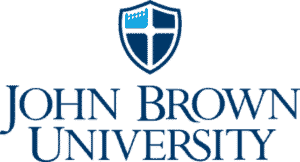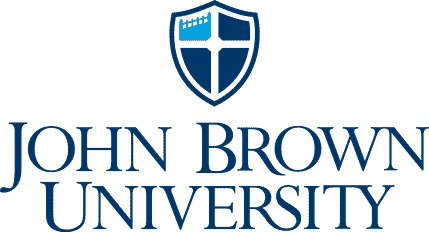 The concept of design thinking, although not new, is significantly increasing in effectiveness and popularity. It utilizes innovation and creativity to focus on understanding customers' needs, defining problems and assumptions, providing insights and data vital to developing solutions, fixing errors before development, and therefore, saving companies an exorbitant amount of money. Earning an Online MBA with a Design Thinking & Innovation concentration adds an extraordinary skill and perspective to a cost estimator's roster that not many of them possess. Students learn techniques and tools in developing services, products, and business models that are innovative and implemented using design thinking methodologies.
John Brown University has developed a 36-hour, ACBSP-accredited Online MBA in Design Thinking & Innovation, with the choice of attending 100% online or combining online and in-person coursework. Through small class sizes, experienced professors, and a Christian worldview, students study core courses like Managerial Economics, Quantitative Methods of Business, and Christian Foundations of Business. Concentration courses include Creativity in Business, Design Thinking Methods, and Selected Topics in Innovation.
Online MBA in Engineering Management


An Online MBA with an Engineering Management concentration is an excellent Online MBA program for cost estimators. They benefit from receiving advanced knowledge in business fundamentals, coupled with a broader application of engineering concepts, processes, and techniques. This degree equips individuals with leadership and communication skills and effective research strategies. Sample courses include Intro to Engineering, Technology & Business Law, Environmental Biotechnology, Systems Thinking, Quality Control Management, Environmental Systems Management, Financial Studies for Engineering, and Engineering Management Strategy.
The excellent Online MBA in Engineering Management at the University of Southern Indiana is affordable, flexible, and the 30-credit hour program can be completed in under a year. Its excellence is proven through the AACSB accreditation. Students must have a bachelor's degree, minimum 2.5 GPA, and qualifying GMAT/GRE scores for admission. Core courses include Information Systems & Technology, Financial Markets, and Accounting for Decision Making & Control. Engineering Management courses include the Principles and Practices of Project Management, Quality Management, and Supply Chain Management.
Online MBA in Finance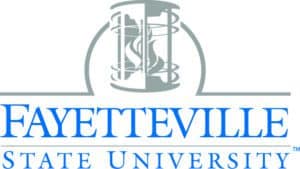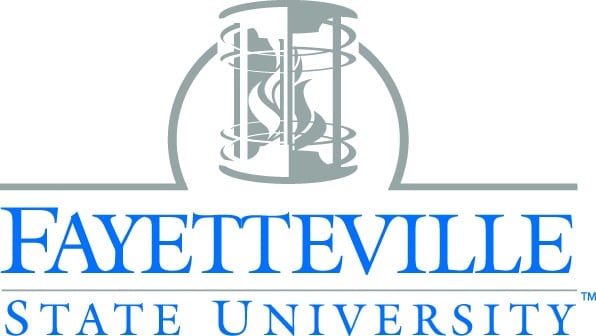 One of the prominent roles of a cost estimator is finding, determining, verifying, and analyzing various financial information. To accomplish this task, a cost estimator needs a solid aptitude for finance. An Online MBA with a concentration in Finance combines business administration and finance, providing a comprehensive study of concepts and processes in mathematics, financial theory, investments, valuation, quantitative finance, and financial reporting & analysis. It is one of the best Online MBA programs for cost estimators.
At Fayetteville State University, you will find an AACSB-accredited Online MBA in Finance that requires 36-credit hours to complete. Students are assured experiential learning opportunities, primarily through the required Capstone Project, to solve a real-world business challenge or issue or develop a realistic business plan. Core business courses include Managerial Accounting, Business & Society, Financial Management, Managerial Economics, and Business Policy & Strategy. The Finance concentration takes students deeper into financial concepts like International Finance, Security Analysis, Financial Institutions, Options and Futures Trading, and Investment Analysis.
Online MBA in General Business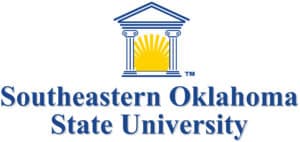 As cost estimators work thoroughly to develop their estimates and provide business owners, managers, and contractors with efficient data, they need to have robust and extensive business knowledge. A great way to accomplish this is through earning an Online MBA with a concentration in General Business. This degree is a little bit different than an MBA with no concentration. The General Business concentration gives you even more business courses that take a deep dive into specific business areas not covered in the regular MBA.
The AACSB-accredited, 100% Online MBA in General Business at Southeastern Oklahoma State University provides a comprehensive business degree program. Students gain relevant knowledge and skills through core courses like Behavioral Management, Accounting for Managers, Data Analysis for Managers, and Financial Management. Studies in the General Concentration include Applied Business Projects, Contemporary Issues in Management, Entrepreneurship & New Venture Management, and Principle-Centered Leadership & Ethics. This degree consists of 36-credit hours and can be completed in just one year.
Online MBA in Project Management


Business owners, project managers, and contractors rely on accurate cost estimates at the beginning and throughout their projects, whether in construction, manufacturing, or something else. Cost estimators have to consider all of the factors, risks, and potential issues a project can encounter when formulating their estimates. Having an overarching perspective of project management and understanding its theories, practices, and current trends can give cost estimators an incredible advantage. An Online MBA that has a Project Management concentration provides this kind of knowledge. The curriculum covers all aspects of projects, including risk assessment, cost estimates, performance reporting, cost control, and budget management.
Northcentral University created a 30-credit hour, ACBSP-accredited Online MBA in Project Management. Students gain leadership, management, and technical skills; learning how to navigate digital project management tools. Courses in the concentration include Project Risk Management, Project Monitoring & Control, Project Procurement Management, and Multi-Project Management. There is an accelerated 12-month option, but it takes 20 months to complete the regular program on average.
Self-Design Online MBA


What does self-design mean? Some institutions offer a self-design specialization to allow you to customize your courses to fit your learning goals. They, typically, have a large variety of course selections. Considering the types of projects, companies, and organizations cost estimators work with, it would be great for them to have the option of creating a variety of courses in different business aspects. They can do this through an Online MBA with a Self-Design specialization.
The University of the Southwest is a faith-based institution that values personal initiative and servant leadership. Its Online MBA in Self-Design is 100% online, has small class sizes, can be completed in one year, and provides laptops and eBooks included in the tuition. The program consists of 36-credit hours, and the specialization consists of four classes. Courses that suit cost estimators include Multinational Financial Management, Business Statistic Research Design, Project Management, Small Business Accounting, Financial Reporting, Data Visualization, Data Mining, Risk Management, and Predictive Analytics.
Online MBA in Supply Chain Management

Supply chain refers to the production and delivery of products or services. Several aspects of the supply chain are considered by manufacturing cost estimators when they are formulating their estimates for businesses. An Online MBA that offers a Supply Chain Management specialization gives cost estimators the advantage of learning supply chain operations, overseeing the entire process, and gaining a thorough perspective of the details involved. This multidisciplinary degree studies resource access, management, identification, acquisition, and positioning. Possible coursework covers quality management, strategic sourcing, manufacturing design & analysis, inventory management, supply chain optimization, and information systems for supply chain management.
There is an AACSB-accredited, 100% Online MBA in Supply Chain Management at Governors State University. It combines a broad knowledge of foundational business functions with an in-depth look at managing supply chain. The degree offers experienced professors, 36 credit hours, and an 18-month completion time. Specialization courses include Strategic Procurement & Materials Management, Logistics, Transportation & Warehouse Management, and Global Supply Chain Management.
Next Steps
An Online MBA can be accessed from anywhere, allowing you to choose any university without moving or traveling to it. Due to the range of core courses and specialization courses, you need to thoroughly research which university offers the specific subjects you wish to learn. Some examples of various core or foundational business courses within an MBA include marketing, global business, operations, human resources, management, accounting, organizational behavior, business communications, business analytics, and strategic economics.
As you have read through this list of Online MBA programs for cost estimators, you have seen that our top concentration/specializations are Accounting, Construction Management, Data Analytics, Design Thinking & Innovation, Engineering Management, Finance, General Business, Project Management, Self-Design, and Supply Chain Management. Are you a cost estimator looking into how you can gain expertise, sharpen your skills, and deepen your knowledge in business or a specific area of business? If so, the next step is to figure out which Online MBA program is right to help you reach your goals? The choice is yours.
Related Resources:
Best Undergraduate Business Programs
Best Online Bachelor's in Accounting Programs
Best Online Undergraduate Business Programs
Ultimate Guide to Becoming a Cost Estimator
Best Free Resources for Cost Estimators
Best Degrees to Become a Cost Estimator
Best Free Online Accounting Courses
Best No-GMAT Online MBA Programs
Best 1-Year Online MBA Programs