Should you obtain a college degree to pursue a career as a loan officer? The job requires strong business, analytical, communication, problem-solving, decision-making, and interpersonal skills. Some people are naturally wired to possess these skills, but it could only be beneficial to sharpen and enhance these skills through earning a degree. The job also requires knowledge in several business areas, like accounting, finance, risk management, economics, customer service, and communication. A degree in one of these areas can help professionals gain a better understanding of the business side of the loan officer world.
Loan officers need to build trust with consumers and lending institutions to properly handle their financial commitments and transactions. Even though with enough experience, you can get hired for some loan officer positions without a degree, it is highly recommended and required by most employers to obtain a bachelor's degree. We've put together a list of five of the best degrees to become a loan officer. Degrees that prepare loan officers to succeed, impress employers, and land the job they desire.
Associate's in Finance Management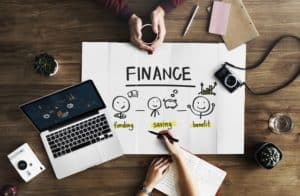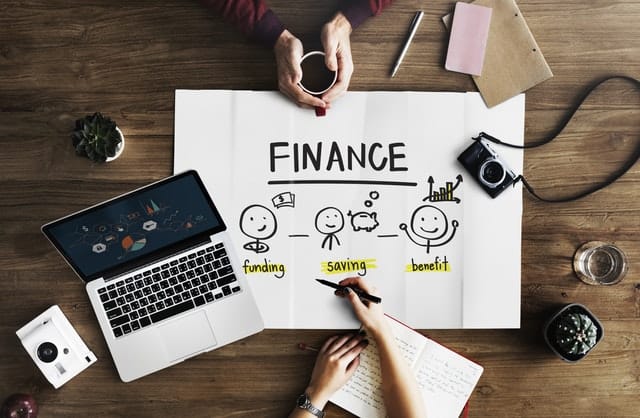 One of the best introductory degrees to become a loan officer is an Associate's in Financial Management. This type of degree quickly sets loan officers up for entry-level positions in financial institutions or paves the way to enter into a bachelor's degree program. There are usually 60-65 credit hours of education required to complete the degree, including general education courses like English, Science, Math, and introductory courses in Communication, Databases, and Spreadsheets. The curriculum includes financial accounting, like learning how to read financial statements, examining economic trends, assessing risks, and analyzing financial data. Students build communication, management, analytical, and problem-solving skills. Some degrees offer specialized elective options, as well.
Let's highlight Franklin University's Associate's in Financial Management degree. This nonprofit university designs its programs around busy adults, where you can "earn your degree on your terms." The degree consists of 64 semester hours, carries the IACBE accreditation, and is 100% online. Courses consist of Managerial Accounting, Financial Accounting, Intro to Microeconomics, Principles of Finance, Financial Management, Investments, and Money, Banking & Financial Markets.
Bachelor's in Business Administration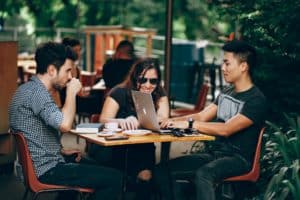 A Bachelor's in Business Administration degree is loaded with exceptional information about the primary aspects of a business. It is a versatile, four-year degree that helps loan officers develop knowledge and skills in a broad scope of core business principles and concepts that fuel a business's operations. General education requirements in topics like English, Math, Psychology, Science, and Philosophy are typically completed within the first two years. The last two years are devoted to business courses. Depending on the program, students study a combination of marketing, statistics, accounting, finance, management, economics, ethics, international business, management information systems, human resources, and entrepreneurship. Optional specializations in many topics are usually available and allow students to concentrate their studies on a specific area of interest.
A great example of an exceptional Bachelor's in Business Administration program is found at Drexel University. The business programs are AACSB-accredited and offer skill development, hands-on learning experiences solving real business issues and top-notch facilities with advanced technology.
Bachelor's in Economics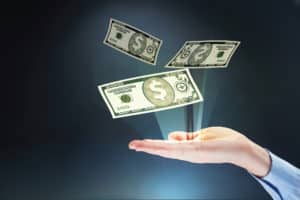 A Bachelor's in Economics provides a broad overview of economics and equips loan officers with core principles and skills they need to be successful. Essential topics covered in this type of degree include supply, demand, statistics, economics, global markets, money markets, corporate organization, marketing, quantitative analysis, macro-economics, elasticity, and micro-economics. General education requirements include mathematics, especially calculus, science, and communication. Those interested in a career as a loan officer will have a natural affinity toward economics and are typically wired to be detail-oriented, quantitative, critical, analytical thinkers, and good communicators. This degree builds upon those skills to practice and perfect.
Let's take a look at the AACSB-accredited Bachelor's in Economics program at Oregon State University. Whether completing this degree on campus or online, students experience a supportive environment and dedicated professors. Students complete 51 credits in courses like Statistics, Microeconomic Theory, Macroeconomic Theory, Differential Calculus, Introduction to Economic Research, Econometrics, Economic Principles, and Public Policy Analysis. The Economics Club and internships provide professional development opportunities.
Bachelor's in Finance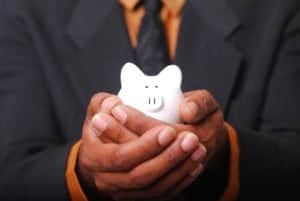 There are so many aspects of a finance degree that loan officers deal with in their daily job. A Bachelor's in Finance degree fully equips loan officers from improving computer proficiency and business communication skills to analyzing financial statements and negotiating financial deals. Students will study financial markets, principles of finance, financial institutions, investments, corporate finance, economics, analytics, banking, corporate valuation, statistics, accounting, taxation, and risk management. Loan officers learn how to benefit the borrower and the lender and handle interest rate changes and the regulatory environment.
Florida International University is a reputable institution offering an AACSB-accredited Bachelor's in Finance degree. Students learn how to raise and invest funds, manage finances, and understand capital markets. Along with general education courses, the 120 credit hours include finance courses in Commercial Bank Management, Securities Analysis, Intermediate Finance, International Financial Management, Financial Markets & Institutions, and Financial Risk Management. There are incredible opportunities to intern, join a professional student organization, and study abroad.
Bachelor's in Risk Management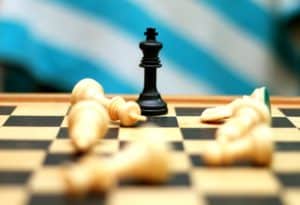 With the complexity of the business environment, risks can be caused by internal and external factors. A Bachelor's in Risk Management is one of the most helpful degrees to become a loan officer. It helps prepare loan officers, especially those dealing with the underwriting process, in identifying, anticipating, and managing financial and economic risks, and knowing how to limit or eliminate exposure to these risks. This math-focused degree incorporates studies and techniques of risk management theory and economic theory. Building upon mathematical, analytical, and problem-solving skills, students will explore courses like Corporate Risk Management, Fraud, Business Law, Principles of Risk Management, Individual Financial Planning, Legal Issues in Risk Management, and Analyzing Financial Markets.
The distinguished Pennsylvania State University developed an AACSB-accredited Bachelor's in Risk Management degree. Its relevant curriculum is packed full of knowledge and insight into risk management principles. It offers two options. The Enterprise Risk Management option focuses on business risks and opportunities, and the Real Estate option hones in on risks and decisions that impact the real estate business.
Next Steps
Many factors play a role in figuring out which degree and university to pursue. The decision should incorporate the academic, social, and professional components that make up the educational experience. Look for accreditation, course offerings, faculty reputations, student organizations, study abroad and research opportunities, and internship options.
Some degree programs are offered on campus, online, and even a hybrid of both. As you have read, an Associate's in Financial Management, and a Bachelor's in Business Administration, Economics, Finance, or Risk Management can all benefit a loan officer's educational path. Which one is right for you?
Related Resources:
Best Online Undergraduate Business Schools
Online Finance MBA Ranking
Online Master's in Finance Management
Ultimate Guide to Becoming a Loan Officer
Best Free Resources for Loan Officers
Best Online MBA Programs for Loan Officers