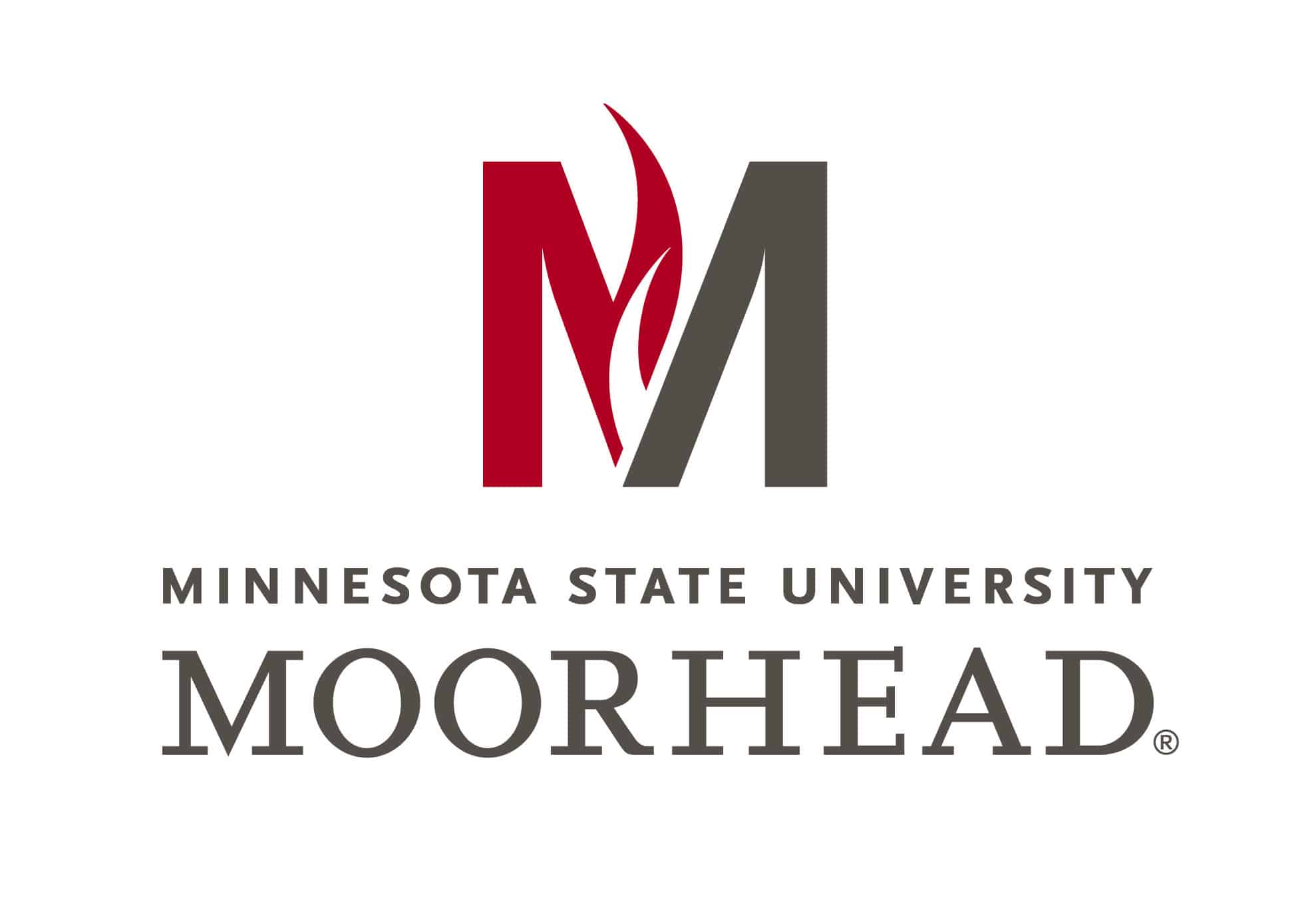 Accreditation
AACSB, Higher Learning Commission
The College of Business and Innovation at Minnesota State University Moorhead offers a student-centered education, designed to prepare students to serve as corporate and community leaders. Students will be adequately challenged, yet supported, through the AACSB accredited business programs. Over 50 business scholarships are awarded annually to help offset the cost of earning a quality degree. The special banded tuition program for undergraduate students, allows students to take up to 19 hours per semester for the price of just 12-credit hours. Students will also benefit from small class sizes, with a student-to-faculty ratio of 19:1. Professors are frequently recognized with the CASE Carnegie Foundation for the Advancement of Teaching designations.
Education
Within the College of Business and Innovation is the highly acclaimed Paseka School of Business. Undergraduate students may pursue a Bachelor of Science in Accounting, Finance, Business Analytics, or Business Administration. BSBA students will select an emphasis in International Business, Management, or Marketing. Students can also enhance their degree by adding a professional certificate in Bank Management, Business Analytics, Corporate Financial Management, Customer Relationship Management, Doing Business in China, Entrepreneurship, Human Resource Generalist, Human Resource Strategic Business Partner, or Investment Management. Graduate students can continue their studies by earning a well-rounded Master of Business Administration, with an optional Healthcare emphasis. Both MBA programs are 37-credit hours. Students can enroll in up to nine credit hours before being officially accepted to the college, giving them the chance to test out the program without delaying start time. Two start dates are offered per year in the fall and spring. The MBA program boasts a 100% career placement rate. The comprehensive curriculum for this program consists of functional business courses in project management, investments, entrepreneurship, management, finance, and marketing. Face-to-face classes can also be accessed online for nights when students are unable to make it to campus.
Student Life
The Paseka SoB offers a wide array of local and global engaged learning experiences. Students frequently advance to the regional or national levels of the DECA Collegiate Competition, CFA Research Challenge, and the Credit Case Analysis. The Student Academic Conference hosted by MSUM gives students a chance to showcase their research findings. Juniors and seniors can receive one-credit hour per semester by participating in the Executive Mentorship program. Students can also gain exposure to community business leaders through class projects for local organizations, service-learning opportunities, and job shadowing. Dragon Consulting is a full semester program for students to provide consulting services for local businesses. These experiences frequently lead to internships, which count as one to 12-credit hours, depending on the duration of the assignment. Students are invited to attend the month-long China Business Trip, which offers the opportunity to attend classes at Chongqing Technology and Business University. A semester-long or full-year foreign exchange program is also offered at the University of Portsmouth in England.
Online Programs
The Online MBA program was ranked among the best in the nation by U.S. News and World Report in 2018. This distance learning program can be accessed fully online. Undergraduate students may also complete their BSBA 100% online.