An education is one of the most important tools for active members and veterans of the armed forces. Achieving a degree or taking classes can be the necessary bridge between active duty and a successful civilian career. This is part of laying the foundation for a future beyond the frontline and may even be a part of healing the trauma that they could have experienced in the armed forces.
Disabled veterans often need a little extra support to transition into an academic experience that will meet their needs. Whether they are disabled for the rest of their lives or working through a temporary impairment that they will heal from, their lives are altered from their time in the service. An education can be the best next step, though receiving financial support, at minimum, might be what makes it possible. There are few resources that cater specifically to the academic paths of veterans with disabilities, though there are some that take their experiences into account and strive to support their unique needs.
The GI Bill is one of the most known education benefits for veterans and those on active duty who need support on their path to achieve an education. The GI Bill is generally associated with partaking in college classes after serving in the military. Members of the armed forces might have an opportunity to use Tuition Assistance (TA) benefits while they are still serving in real time.
Every branch of the military has some form of Tuition Assistance benefits. They are all authorized to offer a maximum of $250 for each semester hour, and for each year up to $4,500, though each branch can ask for different amounts. Disabled veterans who have been on active duty for over 30 days when they are injured are able to access the same benefits of members who are currently serving. This rule makes it possible for disabled veterans to qualify for all of the support services that someone on active duty is able to enjoy. Below you will find a list of support resources that can play a role in making an education more achievable for disabled students who are also veterans.
| G.I. Bill Education Benefits | | |
| --- | --- | --- |
| | Old G.I. Bill (Montgomery G.I. Bill) | New G.I. Bill (Post 9/11 G.I. Bill) |
| Tuition | Provides a monthly stipend of about $1,300 for tuition, books, and housing. | Pays full tuition, provides a monthly housing stipend, and funds books and supplies. |
| Training | Funds on-the-job training, apprenticeships and licensure exams. | Does not pay for on the job training, apprenticeship and licensure exams. |
| Cost | Requires soldiers pay $1,200 during their first year of service. | Free to any veteran who's served at least three years active duty since Sept. 11, 2001. |
| Source: U.S. Department of Veterans Affairs | | |
Education Resources
The American Legion
The American Legion is often simply referred to as the Legion. This is a very old organization, dating back to March of 1919. It was not until that September, however, that it was chartered by the United States Congress. An interesting fact is that they were initiated in Paris, France. Today you can find their home base in Indianapolis, Indiana. Their local posts consist of US territory departments, as well as units overseas.
One aspect of the American Legion that makes it a critical contribution to this list is the fact that it was an instrumental organization in the passage of the G.I  Bill, which is officially called the Servicemen's Readjustment Act of 1944. The G.I. BIll is an important piece of legislation that supported veterans as they returned home from World War II. This includes making it possible for disabled veterans to achieve an education.
On the American Legion's website, you will see all of their offerings that pertain to resources associated with college. They even offer a college search engine that can be beneficial for veterans looking for a post secondary education experience that will support their unique needs. They offer many opportunities that are in service to disabled veterans who want to study online and receive support and leadership that can be tailored to their experience. There are many Federal Veteren Education Benefits that fall under the American Legion. 
The Army Continuing Education System
The Army Continuing Education System, often colloquially referred to their acronym ACES, is basically the Army's continuing education division. Their mission is about resilience through lifelong learning, flexibility, and also providing veterans with access to relevant education services and programming. The army has retention goals that relate to keeping their hard working soldiers, and in so doing they want to provide more opportunities that make them want to stay. Some of this includes supporting a high quality education, and then later they want to support their own to transition from the service to civilian career paths that are meaningful.
ACES offers impactful counseling services that are academic and vocational, as a way to support their teams to live meaningful lives. They are an important resource for understanding education benefits for disabled veterans. They offer extensive support around testing alongside their counseling services, while also offering students the support to achieve their high school equivalencies. Not only do they have a comprehensive career skills program that can be tailored to disabled veteren's needs, they have many opportunities for leadership development, career management, and transition assistance. They also have tuition assistance that can be the real deal breaker in terms of giving veterans access to higher education. Many soldiers return home from a tour with some form of trauma, or PTSD, and the Army Continuing Education System, is there to support such a trajectory around reentry. 
Coast Guard Education & Training
The Coast Guard Education & Training has many programs that support their veterans to have a high quality education, and also those who currently serve on active duty. The Coast Guard Tuition Assistance (TA) is an incredible fiscal support when it comes to education for their members, including their disabled veterans. Education is one of the reentry supports they help disabled veterans achieve. They offer up to 100% payment of required fees as well as tuition for students who are engaging in coursework while they are on active duty.
To meet eligibility, a member on active duty or a veteren must have served for at least 90 days post September 10, 2001. If a veteren is honorably discharged as a result of a disability that came from duty they are eligible for the same tuition benefits as active duty members. This can include tuition assistance for graduate as well as undergraduate classes. Such disabled veteren education benefits  can support students as far as the achievement of a master's degree. The school for which the disabled veteren attends must be authorized, and can be found on this list. In order for schools to be authorized to receive this funding, they have to have signed a Memorandum of Understanding or an MOU. The Tuition Assistance program does not support student book costs and cannot be utilized for non-tuition expenses. 
College-Level Examination Program (CLEP)
The College Level Examination Program (CLEP) was designed to support students to recieve college credit for life experience. So many veterans begin college after serving in the armed forces, which means they are beginning their studies at a non-traditional age. CLEP can help them test out of courses that would be redundant for them. Being able to test out of certain classes can support veterans to meet their academic goals more expediently.
Basically, CLEP is comprised of a series of standardized tests that the college board has created as assessment tools. Together they span 36 subjects worth of information. There are actually 33 exams that are given for five different subjects. The passage of these tests will allow students to move forward on the subjects at hand. These test results are accepted as college credit by almost 3,000 academic institutions of higher learning. Students can take these tests at almost 2,000 testing centers around the country. Taking the tests themselves are much more economical than paying for the courses.
Many disabled veterans are looking to get through school quickly in order to move on with their careers. Being able to use their subject area mastery from life experience and independent studies to move through some academic hurdles can make life a lot easier. Active duty military members are eligible for the DANTES Funded CLEP Exams, which means they can take this series of tests for free.  
The Defense Activity for Non-Traditional Education Support (DANTES)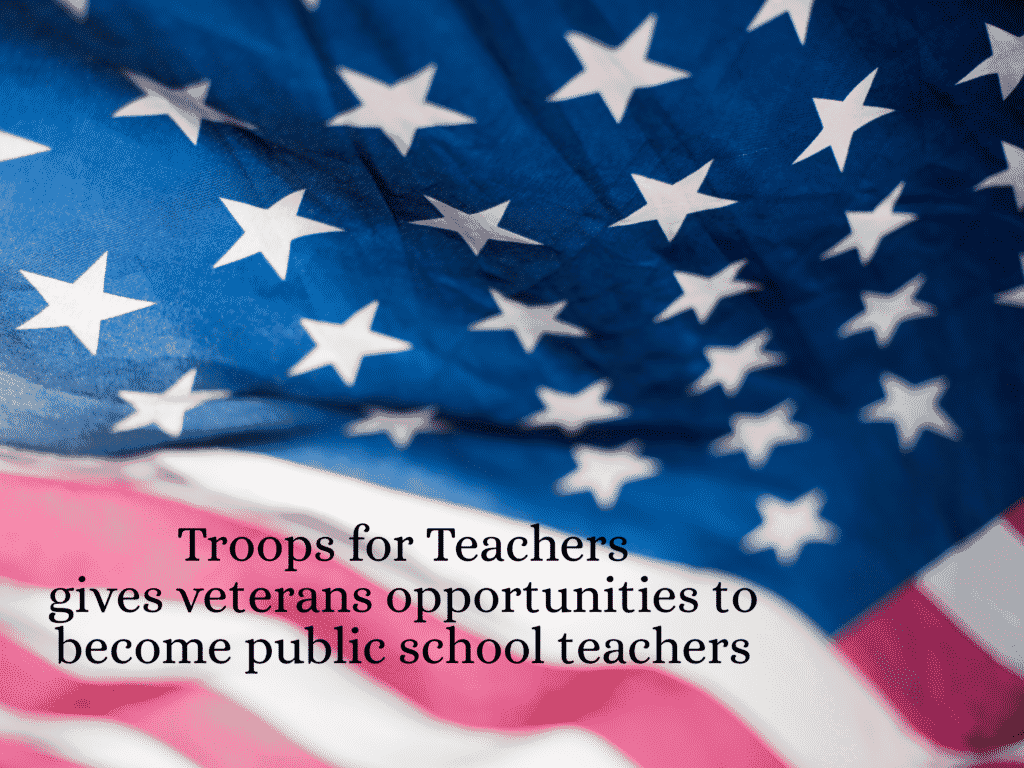 The Defense Activity for Non-Traditional Education Support (DANTES) is an organization of the Department of Defense (DoD) that was designed to help students serving in the armed forces achieve a successful education. Often it is a tough transition to go from active duty to a successful civilian career, and DANTES works to make that in-between period easier. Some of their offerings include support programming, access to resources, and information including the Credit-by-Examination Program.
DANTES is an opportunity that enables students to take tests similar to the College Level Examination Program. These tests can help participants to gain high school credit,  satisfy college admission requirements, and achieve some professional certifications, and to earn college credits. There is also a program under DANTES called Troops for Teachers that supports veterans on their career paths in education. This is an excellent opportunity for many disabled veterans who were honorably discharged and want to become public school teachers. Those that engage with this program can be granted up to $10,000 worth of financial aid that will go towards their academic career in education. Many of the tests can be taken for free if you are a beneficiary of the GI Bill. Testing can be accomplished at regional education centers. 
GoArmyEd
Because members of the armed forces are inundated with long hours and unusual circumstances this tool can be paramount to their ability to get a successful education. GoArmyEd is a virtual education platform that was designed to bring education to active duty members and also veterans. It is an online program that offers a virtual education that can be achieved at the convenience of the student. The platform is available 24 hours a day.  This programming is available to all members of the armed forces, even veterans yet it is specifically built for those on active duty who need to learn in a non-traditional environment. This is the army's first virtual education platform and has proven to be a great resource.
This program offers an excellent resource as far as education assistance for disabled veterans go, as it makes it easy to study from anywhere. This might give disabled veterans the opportunity to study as they are adjusting to a recent disability and are in the process of healing. Because it is considered a soldier-centric environment it makes it an easier adjustment to study for those who have been immersed in the armed forces. It can be jarring to immediately move into a classroom space with civilians who have no context for their experiences. This coursework meets the students where they are in their life trajectory, and not only offers classes, but resources such as academic counseling as well. 
Navy College Program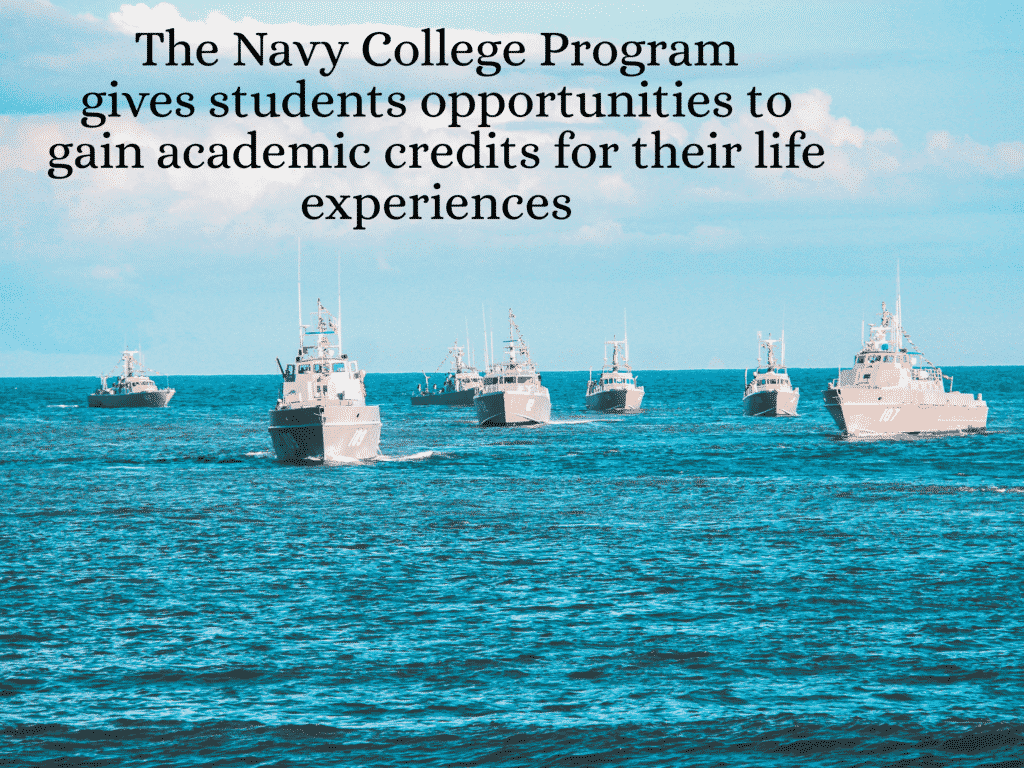 The Navy College Program (NCP) was developed to provide academic credits for the experience gleaned from serving on active duty in the Navy. Students in this program are also given the opportunity to receive academic credits while taking classes and participating in training while deployed. This includes time on submarines and ships.
So many people that have been in the armed forces have felt like they had to put their education aside, or pursue it when their active duty is complete, until this program came about. Not only are students able to utilize this framework to achieve their degree while serving, but they also get paid to do so. There are a number of resources offered through this program including skype counseling sessions. Sailors over the age of 16 are eligible for GI benefits and can participate in programming such as this. Disabled veterans can participate in this program through the GI Bill, as well, under a variety of circumstances. 
Naval Education and Training Command
The Naval Education and Training Command is what is considered a shore command that is part of the United States Navy. They are the touchstone for professional development, training and education for the Navy specifically. This organization is there to support all 400,00 sailors and reservists with advanced training and continuing education opportunities. Their mission surrounds life-long learning as well as personal and professional growth and development. Their homebase is in Illinois in Great Lakes at their Naval Station. Their website offers accessible aspects that are helpful for veterans with a variety of disabilities. They offer what is considered an Integrated Learning Environment Repository that can act as a resource for training and education. They have five areas of focus including:
Innovation
Measure and Improve Training Effectiveness
Agile and Adaptive Force Development
Data Driven Analytics
Organizational Harmony
Their mission includes working to create skilled leaders that go above and beyond the skillset of a civilian. They call this process taking them from street-to-fleet. Integrity, teamwork, and compassion are three of the critical components of the program. Team building is such an important part of being a successful member of the navy and it is highly stressed in the Naval Education and Training Command programming. 
VFW Sport Clips Help a Hero Scholarship 
VFW Sport Clips Help a Hero Scholarship offers financial support for veterans who are interested in completing an education, but don't want to go into excessive debt. This scholarship program is a move of a gratitude for those who have served in the armed forces. This opportunity could be a perfect fit for disabled veterans who were honorably discharged from their duties. 
It is a requirement that applicants are United States citizens. They must be retired or discharged honorably if they are not currently on active duty. They may also be members of the Reserve or National Guard. They must also have finished a basic training experience and some form of advanced individual training. Their military rank must be E-5 or below, or separated with. In order to qualify they must also be able to show that they have a need for financial support. The last requirement is that they are accepted into or are already participating in a program approved by the VA at an institution of higher learning that is fully accredited.
These scholarships are up to $5,000 and will only be given to those who are completely qualified. One person per family is allowed to receive the award. All of the scholarship reward money must go towards tuition, and cannot be used for other fees and resources. As part of this award there are offerings of student veteran support. 
The Marine Corps' Voluntary Education (VOLED)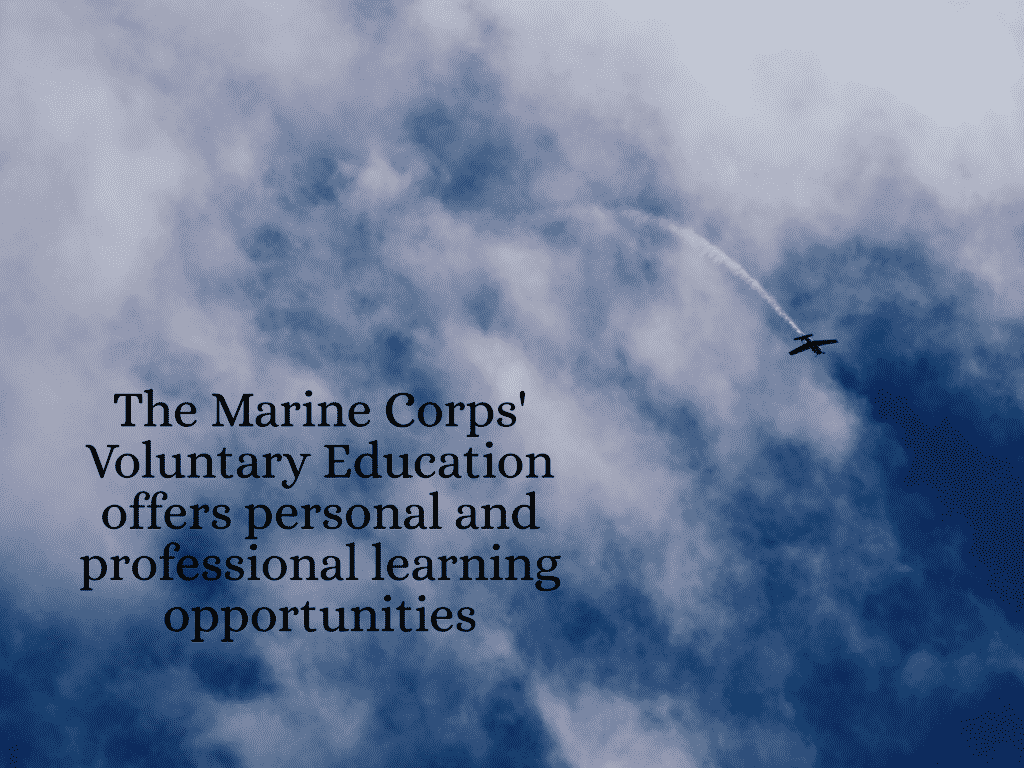 The Voluntary Education Program offers learning opportunities that are both professional and personal for the Marine Corps population. This program is designed to play a role in recruitment as well as retention and preparedness for marines. This is a portal for those in the service to grow their skills and prepare for an academic future.
Participants in this program have the opportunity to work towards both undergraduate and graduate degrees. They can do this either online or in person. There are many academic institutions that are participants, as they are part of regionally accredited networks. In order to participate in the Voluntary Education Program one must pick a degree program through a home college, this includes distance learning opportunities. They must also get what is called a joint service transcript that details training and education that they have already completed. They need to then get in touch with an education services officer at an education center to transfer credits to a home institution and degree program. Many of their programs can be geared towards life skill building.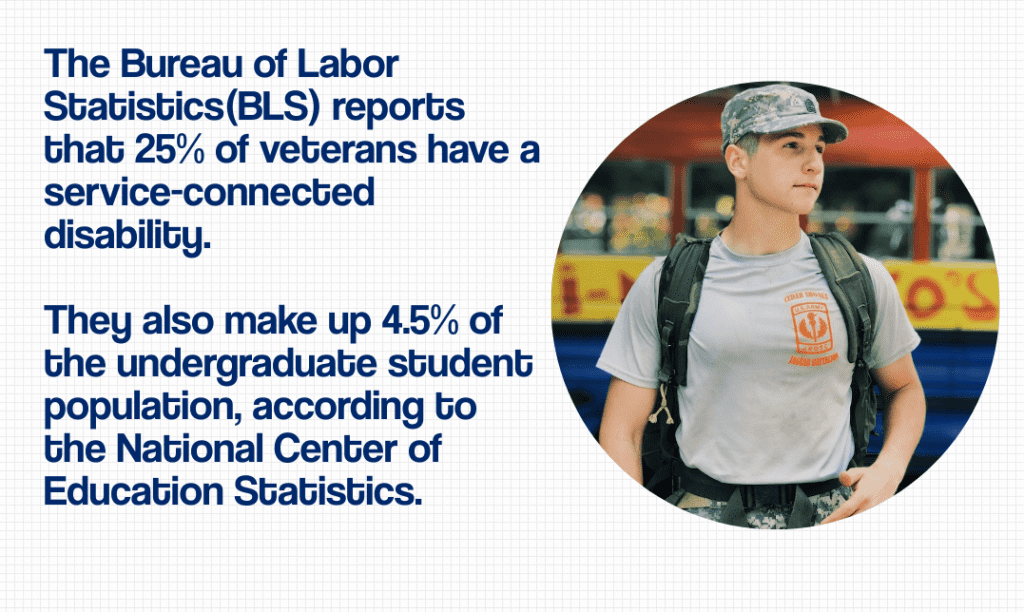 Mental Health Resources
After Deployment
After Deployment began in response to the 2006 and 2007 National Defense Authorization Act (NDAA), which included a push for stronger mental health resources for veterans. After Deployment helps veterans and their families with PTSD, sleep disturbance, relationship stress, and more.
Anxiety & Depression Association of America
The Anxiety & Depression Association of America offers numerous resources for veterans and their families, including webinars, articles, and links to practitioners. 
Give an Hour
Give an Hour provides free mental health resources for military veterans and their families using a network of volunteer practitioners. They also provide education, training, and workshops for communities in need. 
Mentalhealth.gov
Mentalhealth.gov is a resource of the U.S. Department of Health & Human Services, providing information and resources for veterans, disaster victims, and people in danger of self-harm. 
National Alliance on Mental Illness
This article from the National Alliance on Mental Illness offers information for military personnel and veterans, such as recognizing the signs of mental illness in themselves and others, and where to go for help. 
Treatment Advocacy Center
The Treatment Advocacy Center is a nonprofit that works to expand access to mental health treatment across the US. In addition to supporting treatment and research, they advocate for laws and policy changes to bring mental health treatment to all Americans. 
ULifeline
ULifeline is an online mental health resource designed for college students. It provides directions for getting help, helping friends, and understanding mental health. 
VA College Toolkit
The College Toolkit from the Department of Veterans Affairs offers the most comprehensive mental health guide for veterans in college, as well as resources to help professors recognize their students' needs. 
VA National Center for PTSD
The Department of Veterans Affairs National Center for PTSD provides resources for veterans struggling with trauma, for practitioners and doctors, and for families to help. 
Disability Resources
American Association on Health & Disability
The American Association on Health & Disability is an organization dedicated to closing gaps in healthcare access for disabled Americans. They support research, policy change, and education to bring inclusion for disabled people. 
Blinded Veterans Association
The Blinded Veterans Association works to improve the lives of veterans who lost their sight, using advocacy, education, and peer support. 
Disabled American Veterans
The nonprofit Disabled American Veterans provides support for disabled veterans in a number of ways, from providing rides to medical appointments to filing claims for benefits. They have more than 1 million members and have helped veterans claim more than $25 billion in benefits. 
Enable America Vet Connect
Enable America Vet Connect builds on current rehabilitation programs and enlists communities, businesses, and civic leaders to help disable veterans enter civilian life. 
Mobility International USA
Mobility International USA strives to create an accessible, empowering world for disabled people. They work to improve disability rights all over the world. 
New Mobility
New Mobility is a publication of the United Spinal Association, providing readers with insight into life with spinal cord injuries. 
Paralyzed Veterans of America
Paralyzed Veterans of America is an organization dedicated to helping veterans with disabilities (including, but not limited to, those with paralysis) keep their independence and live their best lives. 
Semper Fi & America's Fund
Semper Fi & America's Fund supports disabled veterans and their families through case management, transitional help, financial support, and more. 
Wounded Warrior Project
The Wounded Warrior Project is one of the best-known charities for disabled veterans, beginning in 2003 to support veterans of the Iraq and Afqhanistan wars. Today they provide long-term rehabilitation, mental health treatment, career counseling, and more. 
Making the Most of Military Veteran Benefits
Army Emergency Relief
The Army Emergency Relief fund is the official nonprofit wing of the US Army. They provide financial support in the form of interest-free loans and college scholarships to help veterans and their families in financial crisis. 
Helping a Hero
Helping a Hero partners with builders and communities to provide accessible housing for disabled veterans, and adapt existing homes to meet their needs. 
Military OneSource
Military OneSource is funded by the Department of Defense to provide services for actice duty personnel and veterans of all the branches of the miliary. Services include tax preparation, webinars, relocation support, and more. 
National Resource Directory
The National Resource Directory provides a massive database of verified resources for disabled veterans and their families, supporting recovery and rehabilitation for veterans. 
Lifeline for Vets
Lifeline for Vets is a charity providing support for veterans and their families. Primarily staffed by veterans, Lifeline offers help with employment, food insecurity, clothing, transportation, and more. 
Student Veterans of America
The organization Student Veterans of America provides a network of support for veterans in college, as well as leading in research and advocacy to empower student veterans. 
US Department of Veterans Affairs
The Department of Veterans Affairs – usually known as the VA – is the primary government agency for veteran health, benefits, and aid. 
Veterans Consortium
The Veterans Consortium provides pro bono legal aid to veterans filing appeals with the U.S. Court of Appeals for Veterans Claims. Volunteer attorneys work to make sure veterans get all of the benefits they are due. 
Veterans of Foreign Wars (VFW) 
The VFW has provided support for veterans since 1913, when several organizations merged to help veterans of the Spanish-American War. Today, it is the best-known charity dedicated to meeting the needs of veterans, from advocacy to student benefits to mental health support.
Related:
2022 Best Online Colleges for Veterans in the US
2022 Best Colleges for Veterans
College Options for Disabled Veterans
Biggest Scholarships for Veterans and their Families
Best Online MBA Programs for Veterans
Best Online Degrees for Veterans and Active Duty Personnel