Celebrated every February, Black History Month encourages educators and students, as well as all Americans, to explore African American history. Because the history of African Americans had been left out of history lessons, scholar Carter G. Woodson initiated Negro History Week in 1926 to encourage schools to recognize the historical significance of blacks in America.
Today, Black History Month is sponsored by the Library of Congress, National Archives and Records Administration, National Endowment for the Humanities, National Gallery of Art, National Park Service, Smithsonian Institution, and United States Holocaust Memorial Museum. The National Education Association also provides black history resources.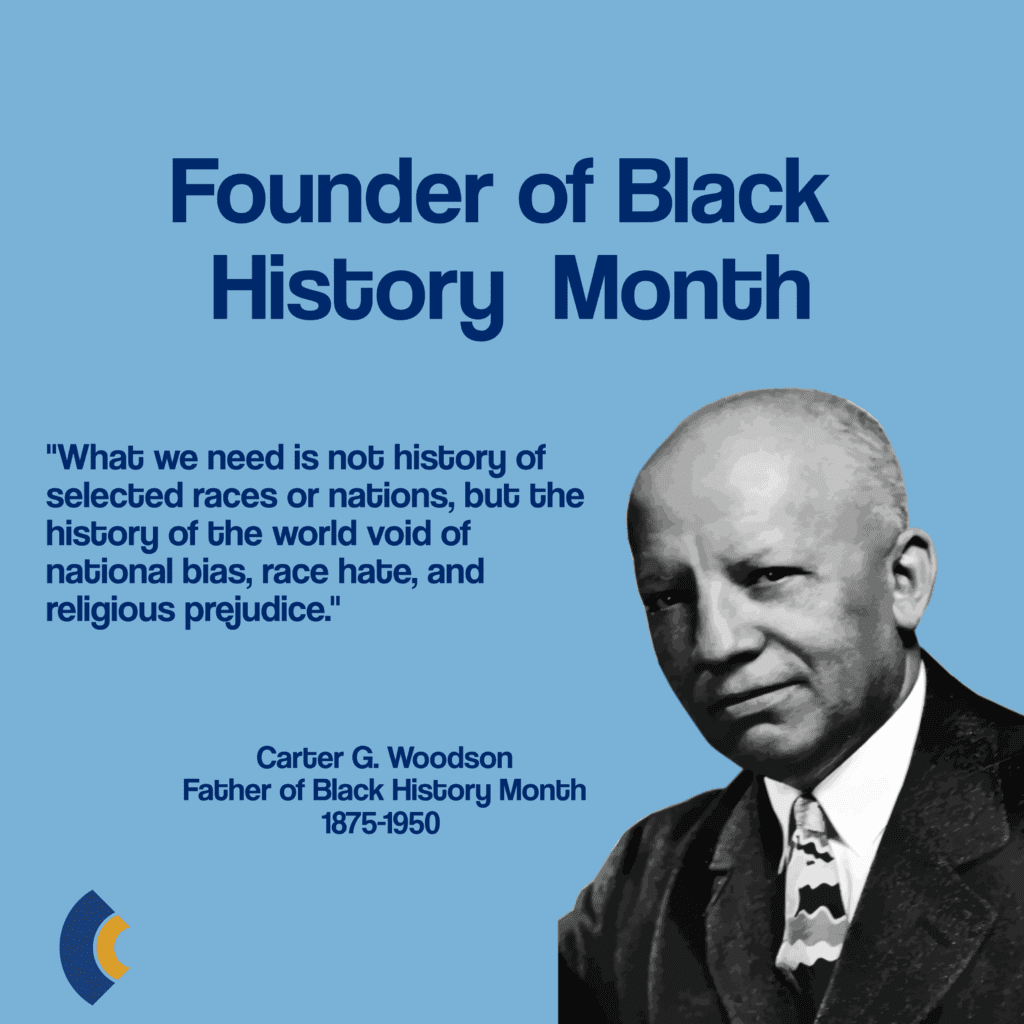 Black History Month for Social Justice
While criticism of Black History Month has plagued the observance since its founding, in recent years, much criticism has centered around the way Black History Month encourages a lazy white-washing of black history. Rather than celebrating African American culture as it is, many Black History Month lessons center on hero-worship, treat racism as a thing of the past, and ignore contemporary black life. Rather than truly explore black history, teachers forget to dig deeper and build their lesson plans around the lived experience of their students.
While lessons about slavery, the Civil War and Emancipation Proclamation, the Harlem Renaissance, jazz music, and the Civil Rights Movement are necessary and valuable, contemporary historians point to the need to celebrate Black History Month with an eye to racial justice, connecting the past to today. The spirits of great African-Americans of the past like Martin Luther King, Jr, Rosa Parks, Langston Hughes, Jack Johnson, Muhammad Ali, and Harriet Tubman live on today in the fight against racial injustice. Lesser-known lights of the past deserve recognition, and the triumphs and joy of black life should be celebrated along with recognizing the suffering of enslaved people.
In particular, a contemporary version of Black History Month should highlight the African Diaspora, black women, and LGBTQ+ people of color. Current events are part of the history of black Americans as well, which makes Black Lives Matter as important a topic as the Underground Railroad.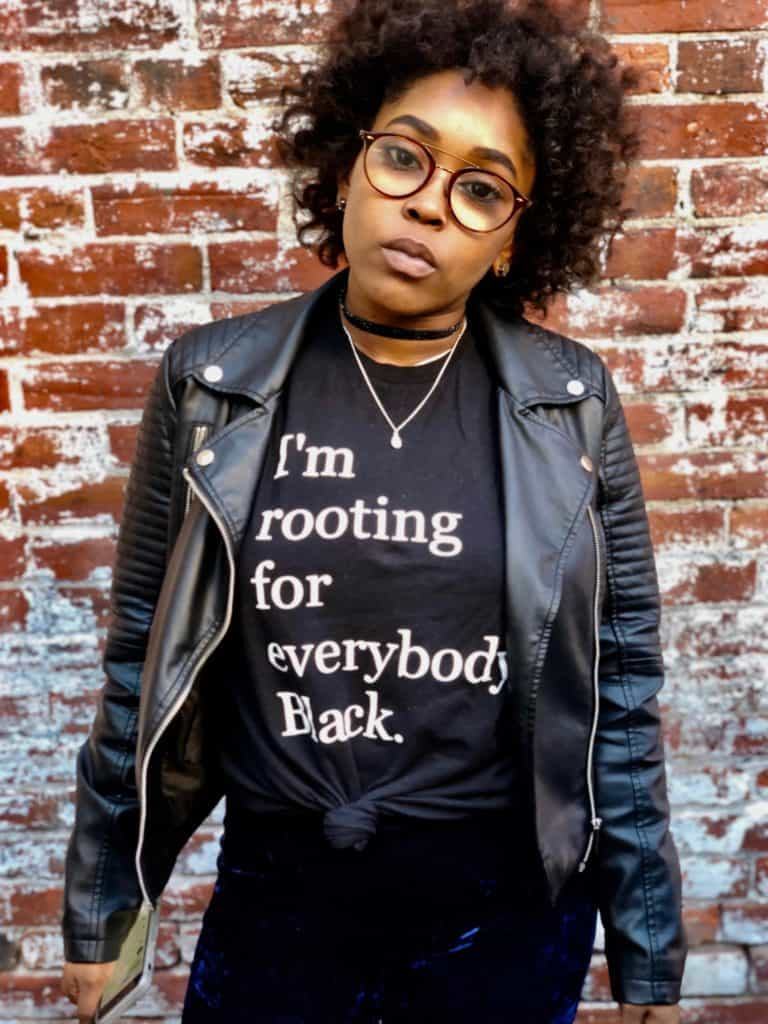 Starting the Conversation for Black History Month
This listing of Black History Month resources is simply a start to a 21st-century conversation. Note that these resources are for older students and young people and may not be appropriate for all grade levels (elementary school social studies classrooms have their limits). Some may include mature content, including discussions of sexual assault, lynching, self-harm, and other violence.
However, these excellent resources ensure students understand the vastness of the black experience, and can lead them to additional resources. If students choose to find resources on their own, we hope this collection guides them to reading lists, video clips, research aids, student activities, and black stories that change young readers' view of American history.
Books About the Black Experience
Black writers have been at the forefront of black history since the first slave narratives brought mainstream awareness to the horrors of slavery.
Michelle Alexander, The New Jim Crow: Mass Incarceration in the Age of Colorblindness (2010)
When civil rights lawyer and scholar Michelle Alexander published The New Jim Crow in 2010, it arrived a lightning bolt. Alexander's assessment of the criminal justice system's role in systemic oppression inspired activists and even set legal precedents for reform.
Moya Bailey, Misogynoir Transformed (2021)
Moya Bailey created the word "misogynoir" to describe the particular ways racism and misogyny impact black women. Her book Misogynoir Transformed describes the ways black women can use their voices and creativity to battle white supremacy.
James Baldwin, The Devil Finds Work (1976)
One of James Baldwin's lesser-known works, The Devil Finds Work presents an ahead-of-its time critique of racism and representation in American film that has only become more prescient since it was published in 1976.
The Fire Next Time (1963)
Possibly Baldwin's most influential work, The Fire Next Time combines two long essays that examine black manhood and the repressive powers of religion. Baldwin spoke not only to his era, but to the future that was being shaped, and his work remains vitally relevant.
adrienne maree brown, Emergent Strategy: Shaping Change, Changing Worlds (2017)
adrienne maree brown's Emergent Strategy presents a different kind of self-help book – a book that places the self in a world of contact change, growth, and flux. brown takes on life in the modern world in a boldly feminist, Afro-futurist mode.
Ta-Nehisi Coates, Between the World and Me (2015)
Ta-Nehisi Coates' breakthrough book Between the World and Me takes the intimate form of a letter to his son. In the book, Coates' attempts to reckon with the violence imposed on black bodies and how to bring about a better world for the next generation.
bell hooks, Black Looks: Race and Representation (1992)
Essayist, poet, and intellectual giant bell hooks uses Black Looks to redefine representation, gender, race, and sexuality through a deep interrogation of popular culture. These essays place the black gaze at the center to see American culture anew.
Briona Simone Jones (Editor), Mouths of Rain: An Anthology of Black Lesbian Thought (2021)
Editor Briona Simone Jones puts together a rich collection of essays on black queer womanhood from some of the most influential and radical thinkers of our age.
Ibram X. Kendi, How to Be an Antiracist (2019)
In How to Be an Antiracist, historian Ibram X. Kendi examines his own life within history and culture to examine systemic and internalized racism. Kendi argues for learning and practicing an anti-racist (as opposed to benignly non-racist) life.
Jesmyn Ward, ed, The Fire This Time: A New Generation Speaks About Race (2017)
Jesmyn Ward collected poems and essays from some of the 21st century's most brilliant thinkers on race to provide an update to James Baldwin's The Fire Next Time. Her book shows the realities of our "post-racial" society and the need for continued action.
Isabel Wilkerson, The Warmth of Other Suns: The Epic Story of America's Great Migration (2011)
Isabel Wilkerson digs deep into primary sources to present the story of three representative African-Americans who took part in the Great Migration of blacks from the South to the North and West to find a free life between the 1930s-1950s.
Articles on Black History and Representation
The following articles can give high school and college students a sense of the context that surrounds Black History Month today and in the past.
Raluca Albu, Black history is bigger than slavery. We should teach kids accordingly
In this article, teacher and activist Raluca Albu argues for expanding the teaching of black history to place African-Americans in context, not only big events. She wants to answer her students' question: "Where were black people the rest of the time?"
Ta-Nehisi Coates, The Black Family in the Age of Mass Incarceration
Ta-Nehisis Coates became known for his sweeping long-form journalism, and "The Black Family in the Age of Mass Incarceration" puts contemporary injustice within a historical context of red-lining, bias, and racist policy.
Kimberlé Williams Crenshaw (with Priscilla Ocen and Jyoti Nanda), Black Girls Matter: Pushed Out, OverPoliced, and Underprotected
Black Girls Matter studies the long-term effects on black and brown girls of punitive policies, aggressive discipline, and law enforcement in schools. Crenshaw's 2015 study has already inspired activism and policy debates.
Jenn M. Jackson, Black History Month Isn't Racist, It's a Form of Reparations
In response to criticisms that Black History Month is divisive and racist, professor Jenn M. Jackson argues that the celebration is a necessary disruption of white supremacy in the teaching of American history.
Danny McLoughlin, 23% Decrease in Black Characters in Children's Bestsellers as BLM Bounce Fades
The website WordsRated analyzed more than 1500 children's books published between 2012 and 2021 to find that, despite a brief rise in black characters and black authors (named the "BLM Bounce"), representation quickly reduced in 2021.
Marsha Mercer, Black History Instruction Gets New Emphasis in Many States
An article from the Pew Charitable Trusts discusses efforts in several states, including Virginia, Texas, and Kentucky, to increase instruction in black, Latino, and Native American history for public schools.
Ismail Muhammad, Can Black Literature Escape the Representation Trap?
Ismail Muhammad examines recent books, as well as 20th century black writing in general, to consider the "representation trap." He argues that the publishing industry's desire for marketable black books can discourage black authors from taking risks and writing honestly.
Ekene Okolo, Nene Okolo, New Narratives Are Necessary for True Diversity in Children's Books
Sister activists Ekene and Nene Okolo call for children's books that present real representations of black life in many different contexts. They explain that only cultural authenticity can overcome stereotypes, even "empowering" stereotypes like resilience in hardship.
Lauren Pickett, Black Literature: Perspectives of Representation of Black History in Education
This interesting article comes from the perspective of high school students in a newly-designed black literature class. They discuss their joy and excitement at seeing a variety of black lives represented.
Cathy Rainone, 'The Humanity of Blackness' Missing From History Classes: How to Transform Black History Education in Schools
This article from Cathy Rainone discusses the need for black history instruction to come from a black perspective and to provide context for how black history and experience fits into the wider realm of American history.
Dan Royles, Black Gay History and the Fight Against AIDS
Dan Royles explains how gay black activists brought attention to the role LGBT black people played in black history as a way of combatting racism and homophobia during the AIDS epidemic.
Team XQ, A Holistic Approach to Teaching Black History Year-Round
This article from the XQ Institute (an organization dedicated to rethinking schools) calls on educators to bring black history to the forefront throughout the year and help young people identify with history as participants.
Olivia B. Waxman, How Black Lives Matter Is Changing What Students Learn During Black History Month
In this article for Time magazine, Olivia B. Waxman discusses how the Black Lives Matter movement has given educators a new way to approach black history that helps student engage more deeply.
Black History Videos
With the internet, there is more opportunity for people with a vision to make a video and bypass all of the gatekeepers. Here are some valuable online videos about black history and culture.
Brittney Cooper, The Racial Politics of Time
Scholar and activist Brittney Cooper reframes the experience of black Americans in terms of time – the ways in which systemic racism has robbed African-Americans of their time, from health to social progress.
Racial Segregation and Concentrated Poverty: The History of Housing in Black America
This brief and powerful video from The Root explains how intentional policy choices have caused racial segregation and a concentration of poverty that has impacted generations of black Americans.
This Is What Happens When Writers' Rooms Aren't Diverse
Slate demonstrates, with examples drawn from across genres, that while television shows include more diverse characters, without diverse writing staff, these characters remain stereotypes.
Is Black Representation a Cliché?
In this video from The Grio, Natasha S. Alford leads a roundtable discussion on what black representation in the media really means, and how important real representation can be for black viewers.
The Dangers of Whitewashing Black History
This TED Talk from David Ikard explains why softened, "whitewashed" portrayals of black history are dangerous for all students. In whitewashing history, students lose valuable context that would allow them to understand how history impacts today.
Explained: The Racial Wealth Gap
This short episode of the Netflix series Explained discussed the origins of the racial wealth gap – the systemic and historical reasons that black families have a lower level of wealth than white counterparts.
An interview with the founders of Black Lives Matter
In a video from TED, the three founders of Black Lives Matter – Alicia Garza, Patrisse Cullors, and Opal Tometi – discuss their inspirations, their lessons in leadership, and their hopes for the future of justice and civil rights.
Baldwin-Buckley race debate still resonates 55 years on
This interview with author Nicholas Buccola discusses how a 1965 debate between conservative William F. Buckley and author James Baldwin remains relevant to current discussions of systemic racism and injustice.
Black history was missing from archives. Let's change that
In this TED Talk, historian Julieanna L. Richardson – founder of HistoryMakers – discusses how American historians have failed to preserve black history, and emphasizes the importance of building the archive of black knowledge.
Black History NOW
In this engaging video from NBC News, journalist Joshua Johnson shows how black history has been taught over the years, and how contemporary events have influenced the teaching of black history today.
National Archives – African American Heritage
The National Archives offers a treasure trove of historic videos related to the African American experience, from WWI to the Black Power Movement.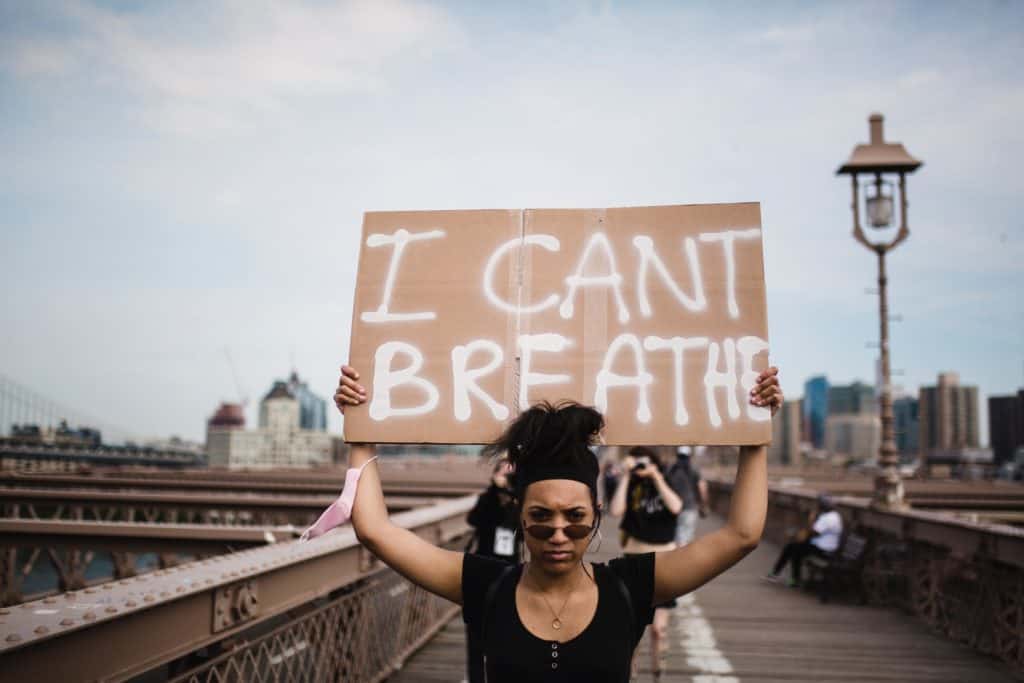 Movies About Black History
High schoolers and college students interested in delving into black history can learn a lot from the films below.
13th (2016)
Ava DuVernay's groundbreaking documentary 13th investigates the ways in which the justice system and mass incarceration have essentially kept slavery alive in America into the 21st century.
Aftershock (2022)
In Aftershock, documentarians Paula Eiselt and Tonya Lewis Lee interrogate the crisis in maternal healthcare for black mothers, including infant and maternal mortality and the threat to healthcare rights.
The Black Power Mixtape 1967-1975 (2012)
Filmmaker Goran Hugo Olsson rescues a wealth of footage of the Black Power movement shot by the Swedish National Broadcasting Company in the 1960s and 1970s. It's the most humanizing and intimate portrait of these polarizing leaders ever captured.
Daughters of the Dust (1991)
Julie Dash's exquisite film on the Geechee Gullah people is fiction that feels so lived-in and real that it could be mistaken for documentary. Daughers of the Dust brings black history to near-miraculous life.
The Death and Life of Marsha P. Johnson (2017)
Civil rights events don't always look like marches. Sometimes they're riots, like the epoch-changing Stonewall Uprising. Marsha P. Johnson is often credited with starting the uprising (a claim she denied), but her further activism for gay and trans youth made her an icon.
Do the Right Thing (1989)
Spike Lee's 1989 exploration of racial tension, police brutality, and unrest sadly has not aged a day, except for its fashions. With its stylistic flourishes and ear-to-the-ground realism, Lee expresses the frustration and hopes of generations.
Fruitvale Station (2013)
Fruitvale Station takes up the topic of police brutality as well, but unlike the stylish and brash Do the Right Thing, director Ryan Coogler takes a pseudo-documentary walk through the last day in the life of Oscar Grant before he is murdered by police.
Good Hair (2009)
Comedian Chris Rock's documentary Good Hair uses humorous and engaging interviews to examine the history of black hair, from the multi-billion dollar black hair care industry to the racist underpinnings of "good hair."
I Am Not Your Negro (2017)
Raoul Peck's documentary I Am Not Your Negro uses the structure of James Baldwin's unfinished final book to explore the author's insights into racism, segragation, and white supremacy.
In Our Mother's Gardens (2020)
In Our Mother's Gardens is a moving and heartfelt documentary on black womanhood and motherhood from director Shantrelle P. Lewis. Lewis uses interviews with prominent black women such as Tarana Burke and Brittney Cooper.
IS THAT BLACK ENOUGH FOR YOU?!? (2022)
Cultural historian Elvis Mitchell explores the history of black cinema – especially the provocative and groundbreaking films of the 1970s – through film clips and interviews with black artists.
MLK/FBI (2020)
Sam Pollard's documentary MLK/FBI delves into declassified files to demonstrate the extent to which the FBI harrassed and undermined the work of Dr. Martin Luther King, Jr. and other civil rights leaders.
My Name is Pauli Murray (2021)
Directors Julie Cohen and Betsy West do powerful work uncovering the forgotten excellence of Pauli Murray, a non-binary civil rights activist, legal scholar, and priest whose work was intensely influential but neglected due to racism, sexism, and homophobia.
Summer of Soul (…Or, When the Revolution Could Not Be Televised) (2021)
Musician and filmmaker Ahmir "Questlove" Thompson brings to light some magnificent footage of the "Black Woodstock," The Harlem Cultural Festival of 1969. Featuring some of the greatest musicians of the age, Summer of Soul is a great show and a historical monument.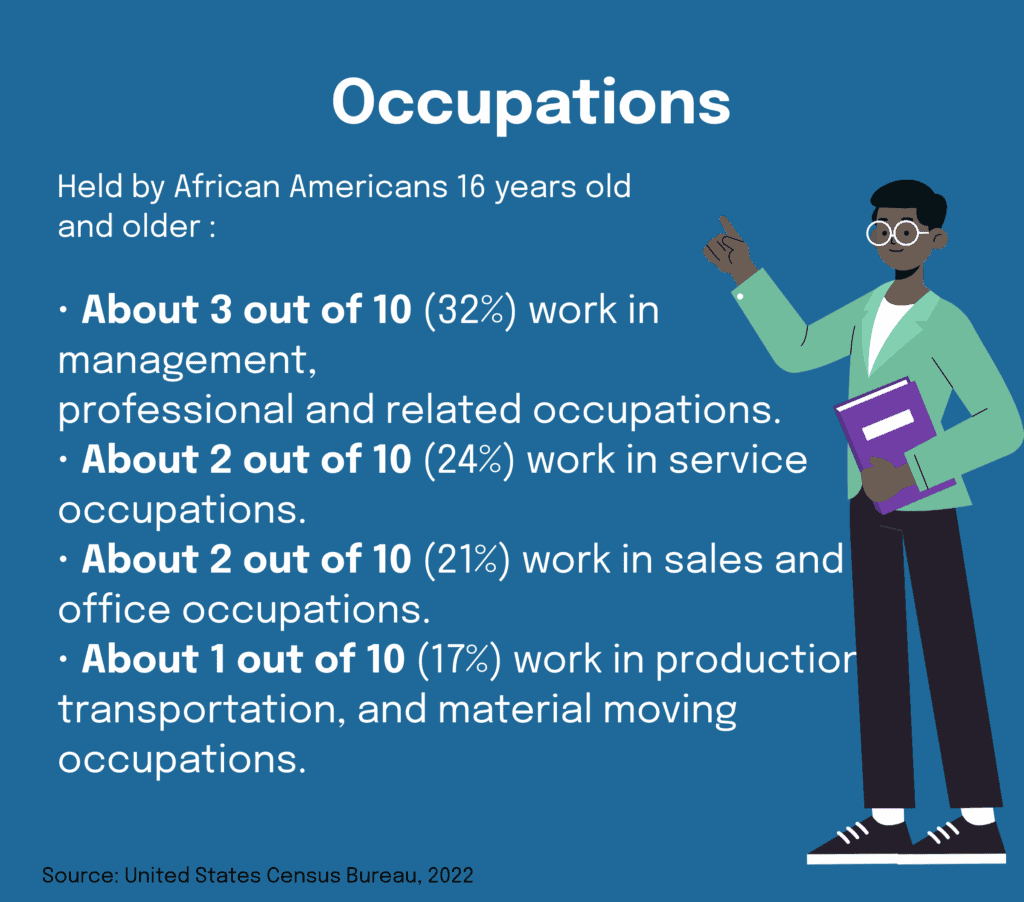 Podcasts for Black Representation
Podcasts are a central part of New Media, and they are the site of some of the most influential and inspirational voices of today.
Black History Buff, King Kurus
King Kurus started the podcast Black History Buff when he wanted resources to teach his son about black history, but found options wanting. Black History Buff creates blogs and podcasts on little-known but significant black figures.
Black History Year, PushBlack
Black History Year presents 2 Minute Black History, a series of short podcasts highlighting different aspects of black history and culture, from Nat Turner to current media and culture creators.
The Brown Girl's Guide to Politics, A'shanti Gholar
On The Brown Girl's Guide to Politics, host A'shanti Gholar interviews political figures, activists, and social media influencers about political topics of interests to women of color.
Code Switch, Shereen Marisol Meraji and Gene Demby
Shereen Marisol Meraji and Gene Demby discuss how race impacts all aspects of American life. Code Switch's award-winning stories cover everything from culture to food to politics.
The Coin: Black History On The Other Side, Brittany Wilkins,
On The Coin, engineer Brittany Wilkins researches black life and civilization before slavery. While most black history only begins with the slave trade, Wilkins brings attention to ancient Africans' contributions to science and technology.
Dear Culture, Panama Jackson
Journalist and cultural critic Panama Jackson uses the Dear Culture podcast to cover all aspects of what Don King called "the Blackness." Jackson's entertaining and educational approach brings black culture and history to life.
The Great Migration and Black Foodways, Setting the Table
This fascinating episode of Setting the Table, "The Great Migration and Black Foodways," discusses the way the Great Migration from the South to the North spread black food across the US in the early 20th century.
Historically Black, The Washington Post and APM Reports
This podcast from the Washington Post tells the stories of objects donated by regular Americans to the Smithsonian National Museum of African American History and Culture. Each episode covers the history of an exhibit item with music and interviews.
The Humanity Archive, Jermaine Fowler
Podcaster Jermaine Fowler searches for the human stories in history, seeking to make history relevant to people today. Topics include Native American history, Juneteenth, and the life and death of Fred Hampton.
In Black America, John Hanson
In Black America is one of the most acclaimed radio shows/podcasts about African American life and culture. Host John Hanson interviews writers, athletes, politicians, and other black luminaries to tell the story of black America.
Louder Than a Riot, Rodney Carmichael and Sidney Madden
In Louder Than a Riot, hosts Rodney Carmichael and Sidney Madden explore the connections between hip-hop and mass incarceration, placing the legal troubles of various rap artists within the context of the criminal justice system.
Notes from America, Kai Wright
Host Kai Wright explored the "unfinished business" of American history in Notes from America. Episodes include in-depth looks at Afrofuturism, the Great Resignation, and complex figures like Louis Armstrong.
Resistance, Saidu Tejan-Thomas Jr.
Saidu Tejan-Thomas Jr. uses the platform of Resistance to tell the stories of a new generation of civil rights activists, from those at the vanguard of the Black Lives movement.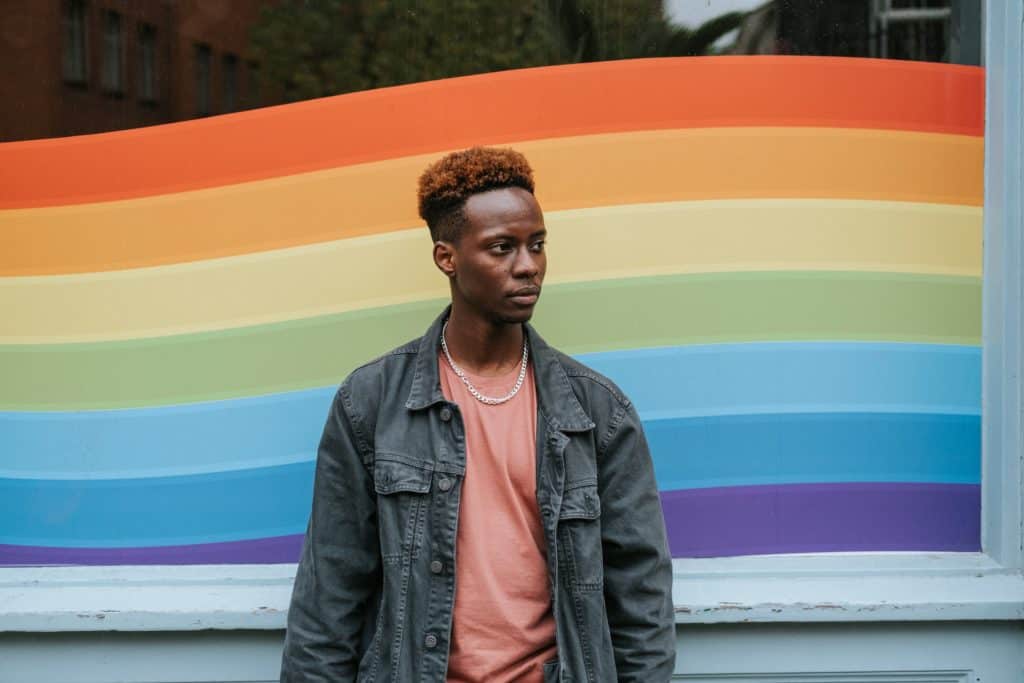 Organizations/Nonprofits
Individuals can make a difference in the world, but organizations are central to the work of advocacy and social change. Here are some groups working for the betterment of African-Americans and all Americans.
African American Leadership Forum
The African American Leadership Forum began as a community response to the murder of George Floyd, and works for systemic change in Minnesota and beyond.
Association for the Study of African American Life and History
The Association for the Study of African American Life and History began in 1915 by Dr. Carter G. Woodson, the Father of Black History. The ASALH has grown into the leading scholarly society for black history.
The Audre Lorde Project
The Audre Lorde Project is a New York City-based organization working toward social justice for LGBTQ+ people of color. The ALP keeps the spirit of its namesake alive through anti-sexist, anti-racist advocacy.
Black Earth Farms
Black Earth Farms is a black and indigenous-led agriculture collective dedicated to sustainable agriculture and food justice in the US and around the world.
BlackHistoryMonth.Gov
The U.S. government's official site for Black History Month offers a wealth of resources, lesson plans, and events related to black history. The National Archives and Records Administration, National Endowment for the Humanities, National Gallery of Art, National Park Service, Smithsonian Institution and United States Holocaust Memorial Museum all take contribute.
Black Lives Matter
Black Lives Matter began in 2013 in response to the murder of Trayvon Martin, but has grown into a global organization working to stop white supremacy, vigilante violence, and state-sanctioned killings across the world.
Black Organizing for Leadership and Dignity (BOLD)
Since 2012, BOLD has offered training in leadership, community organizing, and education, equipping community leaders with the knowledge and skills to organize their people for justice.
Black Women's Blueprint
Black Women's Blueprint works to decolonize health through a wide range of positive action, including doula and midwifery workshops, improving food accessibility, and teaching farming and herb cultivation.
Black Youth Project
The Black Youth Project researches the mindset and attitudes of young black people, using the cultural space of the internet to amplify young voices and encourage action for justice and positive community change.
Center for Black Equity
The Center for Black Equity is dedicated to building a global network of groups and organizations promoting social justice and equality for black LGBTQ+ people in America and around the world.
Equal Justice Initiative
The Equal Justice Initiative, founded in 1989, provides legal aid for people who have been unjustly convicted or abusively punished in the US. They also work to overturn the death penalty and end mass incarceration.
Grassroots Law Project
The Grassroots Law Project is a lobbying organization working to craft policy that will end mass incarceration, stop police violence, and dismantle the systems that promote white supremacy and corruption.
National Action Network
Founded in 1991 by Reverend Al Sharpton, the National Action Network fights for criminal justice reform, voting rights, and corporate responsibility toward workers, especially workers of color who have been cheated by their employers.
National Black Justice Collective
The National Black Justice Collective has been working for equality and empowerment for black LGBTQ+ people. The NBJC advocates for policy change through research, education, and coalition building.
UndocuBlack Network
The UndocuBlack Network is made up of undocumented and formerly undocumented black immigrants working to build community and help immigrants access the resources they need to thrive.
Leaders in the Community/Voices
Black activism did not end with the Civil Rights Movement – countless leaders continue the work of liberation, justice, and equality today. These are just a few inspiring individuals.
Stacey Abrams
As a champion of voting rights as the founder of Fair Fight Action, Stacey Abrams has made her mark in Georgia and around the US, eclipsing the influence she would have had as Georgia's governor.
Michelle Alexander
Legal scholar and activist Michelle Alexander ignited a new movement to fight mass incarceration with the publication of her study The New Jim Crow in 2010.
Dr William Barber
North Carolina pastor and professor Dr William Barber is known as a leader of the Poor People's Campaign and the founder of the Center for Public Theology & Public Policy at Yale Divinity School. He was named a MacArthur Fellow in 2018.
Tarana Burke
Tarana Burke launched the MeToo movement in 2006, encouraging women to share their experiences of sexual assault and abuse through social media. She works to change sexual assault policies in schools, workplaces, and churches.
Laverne Cox
LGBTQ+ actor Laverne Cox gained recognition in a recurring role on the Netflix show Orange Is the New Black, but has become a trans icon for her activism and advocacy.
Kimberlé Crenshaw
As a scholar, Kimberlé Crenshaw introduced the concept of "intersectionality" to feminist discourse, and her career as an activist has demonstrated intersectionality at work.
Patrisse Cullors, Alicia Garza, and Opal Tometi – Founders of Black Lives Matter
After Trayvon Martin's murder in 2012, Cullors, Garza, and Tometi began Black Lives Matter as a form of intervention dedicated to stopping vigilante and police violence by strengthening communities.
Amanda Gorman
After becoming the youngest poet to ever perform at a presidential inauguration in 2021, Amanda Gorman has made her voice heard as an outspoken activist for racial justice and abortion rights.
James Rucker and Van Jones, Color of Change
James Rucker and Van Jones began Color of Change in 2005 after Hurricane Katrina devastated New Orleans. Color of Change uses the internet to advance black causes, including criminal justice reform.
Lateefah Simon
Lateefah Simon became the youngest woman to ever receive a MacArthur Fellowship in 2003, for her work with the Young Women's Freedom Center. She continues to advocate for young black men and women, from post-detention rehabilitation to increasing access to mass transit.