There are many degree options for students interested in accountancy, and students can starting working toward one of these highest paying accounting careers from their first days in college. They will find multiple majors to choose from during undergraduate coursework and specializations for graduate degrees. Knowing what areas within the field of accounting make the highest pay can be beneficial as students begin working towards an associate's, bachelor's, master's, or doctorate program.
According to the Bureau of Labor and Statistics, the average salary for those with a Bachelor's in Accounting is $79,520. This list includes the highest paying accounting careers, making it easy to make an informed decision on what the most lucrative fields in the industry are. Some of the positions begin with high pay rates, while others start out lower but with years of experience offer generous compensation.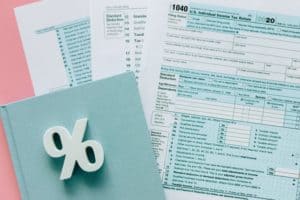 Tax Directors come in as the highest paying accounting career. According to Payscale.com, Tax Directors have an average base salary of $151,910 per year. Entry-level Tax Directors with less than one year of experience typically begin their career at around $55,000. With just one to four years of experience, pay drastically jumps to nearly $115,000. Mid-career Tax Directors average around $125,000 per year, and experienced Tax Directors generally make over $150,000.
Tax Directors review accounting procedures for compliance, create strategies to increase the use of tax-related credits & incentives, train tax staff, and oversee annual & quarterly tax regulation meetings. Skills that can increase the pay for Tax Directors are additional knowledge of international taxation, mergers and acquisitions, strategic project management, and strategic planning. Location can also play an important role in how much Tax Directors make. In New York, New York, Tax Directors earn an impressive 23% more than the national average. Chicago, Illinois, and Houston, Texas also join the ranks of the highest paying cities for this profession.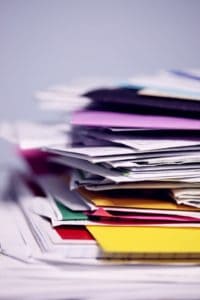 Internal Audit Directors have an average base salary between $90,000 and $174,000, with the average base pay falling close to $135,000 per year. Even those early in their careers benefit from the high average income for Internal Audit Directors. Those with just one to four years of experience have average salaries of more than $100,000, which is an impressive starting wage. After five to nine years, expected pay rises to about $120,000. Internal Audit Directors who have worked ten years or more earn an average of about $140,000 per year.
A few of the focus areas within the field with high compensation are internal audit, data analysis, risk management, auditing, or Sarbanes-Oxley compliance audit. Certain skills such as corporate governance, project management, IT risk, and people management can raise salaries by up to 23%. Top locations for Internal Audit Directors are New York, New York, Washington, DC, and Boston, Massachusetts.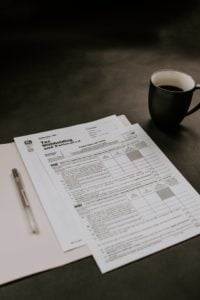 According to Payscale.com's research, the base salary for Senior Tax Managers falls between $97,000 and $172,000 annually, making them one of the highest paying accounting careers. The yearly pay for those early in their career is around $95,000. With just five to nine years of experience, Senior Tax Managers can earn nearly $125,000, and those with more than ten years of experience earn around $130,000 per year.
Senior Tax Managers have many responsibilities, including overseeing tax planning & research, creating tax plans for clients, managing document compliance, researching new tax laws, leading reviews on complex tax documents, and mentoring tax associates. On average, Senior Tax Managers make 23% more in New York, New York. San Jose, California Senior Tax Managers also earn about 14% more than average. Other top-paying locations include San Francisco, Dallas, and Chicago.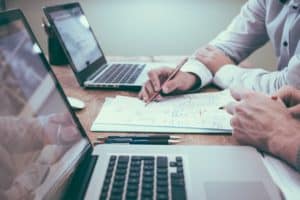 Senior Manager Auditors hold many responsibilities within companies, both large and small. Those in this sector of accounting conduct audits to evaluate business's finance & accounting practices, assist in reporting audit results, work with management to schedule audits, supervise auditing staff & review audits, and contribute to the overall development of strategies and procedures used for carrying out internal audits.
Early Senior Auditors typically earn about $99,000 per year, while those with mid-level experience bring home close to $117,000 annually. Seasoned Senior Manager Auditors tend to make about $132,000. Some skills that can positively affect pay rates for this position are anti-money laundering, Sarbane-Oxley compliance audit, internal audit, risk management, and people management.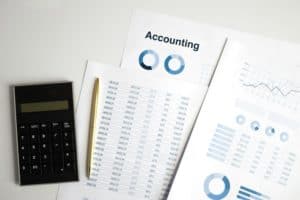 Another one of the highest paying accounting careers is Senior Manager Accountant/Auditor. The average annual salary for Senior Manager Accountants & Auditors is $123,810. A few valuable areas of expertise for Senior Manager Accountants and Auditors are risk management, Microsoft Excel, and financial reporting. Those with a background in consulting management can see up to a 46% pay increase. A strong history of client interactions, financial analysis, or project management also yields higher pay rates.
In general, Senior Manager Accountants & Auditors who are starting their careers earn close to $100,000 per year. Mid-level professionals make about $112,000 annually, and those with the most experience average about $132,000 annually. Senior Manager Accountants & Auditors in San Francisco earn an average of 28% higher than the national average for this occupation. New York, Denver, and Washington, DC also offer high compensation for Senior Manager Accountants and Auditors.
Next Steps
The job outlook for accountants is projected to increase 4% from 2019 to 2029. Accounting will continue to be an in-demand field due to the many facets of taxes and growing economies. The need for accountants is often aligned with the health of the national economy. As more companies grow and become public, there is an increase in the demand for highly qualified accounting professionals who can handle important financial documentation.
For those starting out on the journey to decide if accountancy is the route for them, our Ultimate Guide for Accountants is a helpful tool. If you have been considering earning a Bachelor's in Accounting, you should consider checking out our guide for more information on the job outlook, resources related to this degree, and more.
Related Resources:
Online Accounting MBA Ranking
Online Master's in Accounting
Online Bachelor's in Accounting
Best Free Online Accounting Courses
What is an Associate's in Accounting Degree?
What is a Bachelor's in Accounting Degree?
What is a Master's in Accounting Degree?
What is a Doctorate in Accounting Degree?
Ultimate Guide to the CPA Exam
Best Master's in Accounting Programs