The path to becoming a financial manager can be costly with education, degrees, certifications, training, and programs. The good news is that numerous free resources are available out there that are highly valuable to financial managers, but the amount can be overwhelming. Where do you start?
We have compiled a list of ten free resources for financial managers containing courses offered by respected universities and podcasts, blogs, and additional materials from independent experts. Each resource provides preparatory and educational tools. Therefore, at least one, if not more, will benefit a financial manager at any stage in their educational path or career, from the beginner to the more seasoned professional.
Financial managers are critical to the advancement and prosperity of companies, businesses, corporations, and organizations. They require a massive amount of knowledge, skills, and preparedness, so every free online resource is a huge asset. This list provides you a starting point in your search.
Accounting Data Analytics with Python Course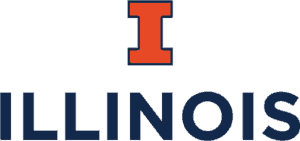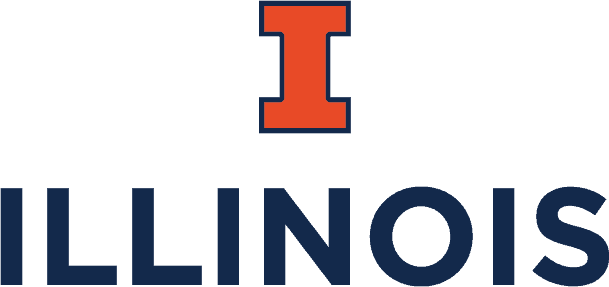 The Accounting Data Analytics with Python course offered by the University of Illinois at Urbana-Champaign through Coursera. This free course is 100% online and can be completed in about 32 hours at your convenience. It is a part of the University's 100% online Master's in Accountancy program, but accessible to those not in the program.
The free online course focuses on utilizing the Python programming language within accounting domains. It teaches students the basic concepts and features of Python and how to analyze data, construct data visualization, create and call functions, utilize fundamental data structures, and understand SQL data interaction and relational database management systems interaction using Python. Students learn how to use the Jupyter notebook and structure and manipulate data through the Pandas and NumPy modules. Financial managers are constantly assembling data for businesses and can significantly benefit from learning about Python and how to use it productively.
CFA Institute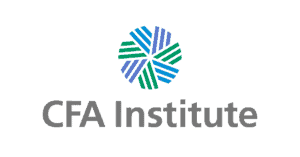 The CFA Institute is a global, independent organization that is a leading expert in investment management. It offers all finance professionals education, professional development, and a worldwide connection to other professionals in the field. Since two of the primary roles of a financial manager is to decide when and how a company should invest its capital and oversee investment activities, they can find the CFA Institute and all of its resources extremely valuable.
Although membership and some programs cost money, the Institute offers a multitude of free resources for financial managers. The Investment Foundations Program is a free online experience that educates on the core investment principles and ends with a certificate. There are free webinars on topics like utilizing alternative data in investing, AI and Big Data, and uncertainty in investing. Free access to the Journal Review provides articles on relevant issues like financial transparency, corporate hedging, and risk management. The Thought Leadership reports are free resources that keep you informed of leading trends, developments, and the future of finance.
Cryptocurrency and Blockchain: An Introduction to Digital Currencies Course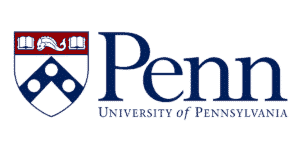 Through Coursera, the prestigious and fourth-oldest University in the U.S., the University of Pennsylvania, offers the Cryptocurrency and Blockchain: An Introduction to Digital Currencies course. With the advancement of technology, financial managers need to stay current and knowledgeable in digital currencies, especially regarding investments. This free course is helpful, is available entirely online, and can be completed in four hours.
As students complete the courses, they will have understood what cryptocurrency is, like Bitcoin, how it is used as an alternative to cash, how it obtains value, and the risks and benefits of using it in investments. Coursework also covers the fundamentals and complexity of blockchain technology, the ways it is utilized in numerous industries, and its future impact on business and society. It teaches the importance of digital signatures and how they are secured through bitcoin. Other concepts discussed include the distributed consensus protocol, proof of work, the Capital Asset Pricing Model (CAPM), the tangency portfolio, the Sharpe ratio, and the beta and alpha of bitcoin.
Financial Management in Organizations Course


A financial manager's role is all about how to help their company maximize capital and manage money. The University of Maryland Global Campus offers a free online course entitled Financial Management in Organizations that will equip financial managers to achieve job success. Although accessible to all, this advanced course is part of the University's Accounting and Financial Management MicroMasters program.
During the course of eight weeks, you will study an overview of corporate financial management, the Capital Asset Pricing Model (CAPM), cash management, interest rates, the time value of money, stock and bond valuation, short-term finance and planning, and credit and inventory management. You will learn how specific financial management tools like rate-of-return analyses and cash-flow are utilized in investment and project evaluations. Some of the additional topics addressed include capital market efficiency, types of investments, break-even analysis, capital budgeting, financial ratio analysis, financial planning and control, short-term financial management, and international finance.
Financial Management Podcast

The Financial Management Podcast is an excellent free resource that provides podcasts on an extensive amount of financial management topics, issues, and trends. It is published by the influential Association of International Certified Professional Accountants. There have been at least two or more monthly podcasts since June 2018, and a few before that date back to April 2015. Financial managers at any level in their career could benefit from different topics covered in these podcasts.
You will hear from financial experts from all over the world who have doctorate degrees and those who are risk managers, CFOs, authors, CPAs, and even the president of CIMA. Due to the pandemic, many of the most recent podcasts address the complexities of working, supporting employees, making decisions, and the uncertainty during COVID-19. Over the past year, podcasts have covered such things as effective leadership, protection from the dark web, traits of an effective CEO, staying current in the AI world, driving ethical behavior, third-party vendors and cyberfraud, and innovative thinking.
Financial Planning & Analysis Exam Preparation Blog
The Association for Financial Professionals sponsors the Financial Planning & Analysis Exam, which certifies corporate FP&A professionals. Earning the FP&A credential allows financial professionals a broader and deeper skillset, more marketability, added competitiveness, and increased salaries. Although the exam and some of the more extensive preparation costs money, the AFP does provide a free resource through the FP&A Exam Preparation Blog, which can educate financial managers on topics covered in the exam, whether they choose to pursue it or not.
For those interested in the exam, the blog provides insights from practitioners, experts, and professionals who recently completed it. They share the importance of acquiring the FP&A credential and exam tips on the multiple-choice section, worksheet simulation section, time management, financial calculations, and preparing for test day. The eight video blog posts, or vlogs, instruct on a variety of topics, including data gathering, ratio analysis, macroenvironment, industry, microeconomics, finance principles and processes, managerial and cost accounting, and financial accounting and reporting.
FinTech Law and Policy Course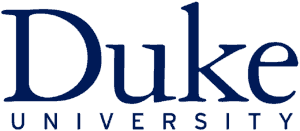 Duke University provides a free online course, through Coursera, on FinTech Law and Policy. Not to be mistaken for offering legal advice, this nine-hour beginner course is designed to inform students about the current laws and regulations that challenge FinTech firms. The technological aspects of this course, and understanding laws and regulations, are a massive part of a financial manager's role.
The beginning of each module is constructed to familiarize you with the specific financial technology component that will be discussed throughout the module. Coursework addresses the regulation of cryptocurrency and initial coin offerings, how they are treated, and an overview of distributed ledger technology. It also informs on important government policy debates that apply to FinTech and the relationship between FinTech firms, regulators, and financial institutions, including investment trends, challenges, and bank regulations. Discussion on how FinTech lending works, how it is regulated, how it partners with banks, and the treatment of their lenders, plus the current interest of FinTech firms becoming regulated banks, is also covered.
Introduction to Data Analysis Using Excel Course


Financial managers need a solid understanding of how to use Excel to analyze data daily. The free online course entitled Introduction to Data Analysis Using Excel is offered through Coursera by the esteemed Rice University. It takes 20 hours to complete and is the first course in the University's Business Statistics and Analysis specialization. This free course is beneficial to both the Excel beginner and the regular Excel user who desires to advance their knowledge.
This course aims to provide solid foundational knowledge and build upon that with basic examples of advanced functionality. The first couple of weeks will cover the primary data and spreadsheet functions and operations in Excel, including formatting, using formulas, the use of absolute and relative referencing, IF, nested IF, VLOOKUP, HLOOKUP, and RANDBETWEEN. The last two weeks of material gets into more advanced concepts like data filtering, utilizing pivot tables and charts in Excel, creating line, bar, and pie charts, histograms, and scatterplots.
Nonprofit Financial Management Resources

The Wallace Foundation, together with Fiscal Management Associates, strongly believes in educating nonprofit organizations in financial management to function successfully. They have constructed a library of free resources regarding nonprofit financial management, to equip all business professionals, especially financial managers working in the nonprofit sector.
There is a wealth of free resources from leading nonprofit finance experts collected in this library, including articles, guides, lists, videos, discussions, interviews, presentations, tips, spreadsheets, tools, templates, case studies, matrices, quizzes, collaborative reports, and questionnaires. The five sections are overview, planning, monitoring, operations, and governance. Within these sections, there are resources on strengthening financial management, budgeting, the role of a board of directors, the utilization of financial resources, cost calculations, and essential data analysis software. Specific examples include a video on helping nonprofits "own the numbers," a discussion about long term financial health, an article about how to engage non-financial people in financial matters, a case study on efficiency in nonprofits, and a presentation on the board's financial leadership.
Spend Culture Podcast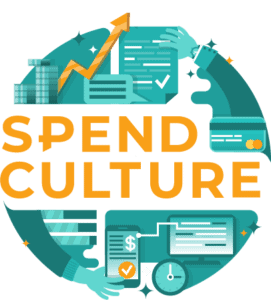 Organizations can struggle with managing the what, when, how, and why of spending, leading to success or failure. The Spend Culture Podcast focuses on the financial culture of businesses and is the first female-hosted and produced podcast of its kind. It focuses on providing insights into effective and efficient strategies and processes that develop and transform the ways your company spends its money, which is why it is an excellent free resource for financial managers.
The podcast offers 41 episodes filled with expert advice, direction, and experience from CEOs, CFOs, managing partners, financial vice presidents, finance leaders, heads of procurement, audit senior managers, and similar positions. Zuora's Head of Procurement speaks about what she learned from leading strategic sourcing for Salesforce and eBay for years in the Spend Management Lessons Learned from Zuora & Salesforce podcast. In How to Manage a Finance Team as a Remote CFO, the CFO of Gym Launch shares about how to manage and motivate finance teams and manage the company's spending while working remotely.
Next Steps
Everyone is aware of changes all around us. Even those not working as a financial professional can see how technology, as a whole, is rapidly evolving. The ways we use and exchange money are becoming more sophisticated and complex. It is even more evident to financial managers who deal with the intricacies of data, cash, investments, and technology for all types of companies daily. There is no better time than now to enhance your skills, deepen your knowledge, become more marketable, and gain a leg up on the competition with some of these free resources for financial managers.
The free courses and free resources in this list offer extensive insight, education, and tools that prepare financial managers on basic and advanced levels and inform them of current trends. You learn about data analysis using Excel and Python, financial management in organizations and nonprofits, how to navigate uncertainty in investing, and the companies' spending culture. Some of the advanced concepts include how to manage finances using alternative data, digital currencies, AI, Big Data, and FinTech laws and regulations. On your own time, you can work through the courses, listen to the podcasts, read the blogs, and watch the vlogs at your own pace and help set yourself up for great success in your career as a financial manager.
Related Resources
Online Finance MBA Ranking
Online Master's in Finance Management
Ultimate Guide for Financial Managers
Best Online MBA Programs for Financial Managers
Best Degrees to Become an Financial Manager