Financial advisors should be well-educated, experienced, and credentialed financial professionals who work on behalf of their clients, understanding their current limitations and future plans. Financial advisors may provide many unique services, such as investment management, estate planning, and tax planning. Increasingly, financial advisors offer a range of services, from insurance products to portfolio management as a one-stop-shop.
Besides a stellar degree in finance, what does a financial advisor need to be successful? Education in a field like financial advising, which is constantly in flux, demands more than just a degree in hand as a twenty-year old. For prudent financial advisors who need flexibility in a busy schedule, free online resources could be the best fit. Here are some of the best free resources for financial advisors.
Behavioral Finance Course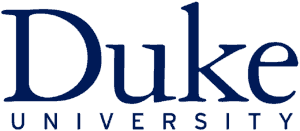 One of the best free resources for financial advisors is a free course by a top business school. One lesson covered in this course for financial advisors deals with the fact that people make some decisions with very little thought, using what psychologists term as "heuristics," or rules of thumb that enable people to navigate their lives. Without mental shortcuts, we would often be paralyzed by the multitude of choices that we make daily. But in some circumstances, these shortcuts lead to errors that are predictable and avoidable.
Did you know that we are naturally biased towards letting go of investments doing well, but holding on to assets that are doing poorly? We often select less-efficient insurance payment plans while routinely purchasing insurance that we don't even need. Why are so many of us failing to enroll in our employer's accessible retirement plans, even when the organization offers to match our contributions? Behavioral finance deals with these and many other financial decision-making errors. These faulty decisions can be avoided if we become familiar with the biases that cause them. This free course for financial advisors examines these predictable errors and discovers where people are most susceptible to them.
Business Communication Course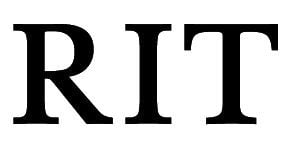 The nation's best financial advisors understand that communication is vital to any professional's success. This free course is part of the Leadership Essentials Professional Certificate fulfillment program by the Rochester Institute of Technology. It will help tomorrow's financial advisors unlock the secrets of business success by assisting them in understanding workplace culture.
Enrolled students will learn how to use nonverbal communication and language to convey universal meanings in remote and face-to-face professional relationships. The program's content includes techniques to succinctly and effectively articulate business ideas to a wide range of audiences to ensure they comprehend even the most complex concepts. There is a strong focus on business writing, active listening, and communicating ideas virtually to target audiences in this free course. Classroom discussions include the impact of bias and assumptions that people bring to workplace interactions. Students will apply their knowledge by critiquing relevant business scenarios within the workplace. Topics also include conducting effective meetings and practices for face-to-face and mediated communication.
Certified Financial Planner Certification Preparation

The College for Financial Planning has multiple free study materials for the financial planner certification. Their free eBook provides financial advisors with content about the financial planning process found in General Financial Planning Principles, Regulation, and Professional Conduct. It also includes many analytical problems that allow students to apply their knowledge to real-life scenarios. The free eBook answers CFP certification questions like, What is financial planning? What are the CFP® certification job task domains? And what is the six-step financial planning process?
The College for Financial Planning also offers a free trial for future financial advisors to receive five continuous days of unlimited access to many sample studies tools directly from this education program. The free trial includes samples of the OnDemand Class, Activity Feed, QBank, a textbook in PDF format, a Unit Quiz, and the organization's Performance Tracker. Students considering CFP certification, but unsure if they can handle it will benefit greatly from this free resource. Users enjoy a sneak peek at the College for Financial Planning's education program and get a feel for whether CFP certification is the right choice for them to pursue.
Financial Planning Podcast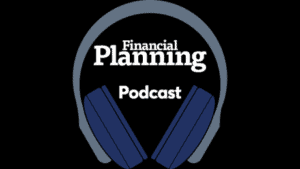 Financial Planning is a resource for financial advisors that delivers the essential insight and analysis that independent advisors require to make informed decisions about the clients and businesses they serve. It exists today as one of the only information resources dedicated to the independent financial planner's needs.
Financial Planning's podcast is just one of the organization's free resources for financial advisors. The free podcast provides listeners with opinion and expert advice, analysis and breaking news, and practical business-building thoughts and ideas. Coverage within the podcast is sharply centered on what matters most to advisors — building relationships with their clients, building and managing a business, deploying technology, and managing their valued client's portfolios. The Financial Planning community is engaged through social media interactions, an authoritative network of contributors, and research panels. Podcast titles include "Which BD products and services are essential during the coronavirus?" and "New techniques in deploying accessible tech amid the coronavirus."
FPPad Blog

FPPad was established in 2008 as a leading source of news, thought leadership, and insight on financial planning technology. Created as a blog, FPPad exists today as a premier technology and consulting hub for financial professionals, including those working as financial advisors. The network currently includes an iTunes podcast and a YouTube channel in addition to the content posted on its website.
Some may wonder what the meaning is behind FPPad. FP stands for Financial Planning, while Pad is a nod to the LeapPad Learning System that FPPad inventor Bill Winterberg developed when he worked as a software engineer at LeapFrog Toys. The LeapPad predates the Apple iPad. Bill Winterberg now operates as founder and president of FPPad.com. He is a respected contributor to the financial planning industry. Bill is one of the only fintech vloggers in the nation. The blog offers free resources like how financial advisors can improve their virtual meetings and use behavioral science tools to assist clients and meet their needs.
Investing Sense Podcast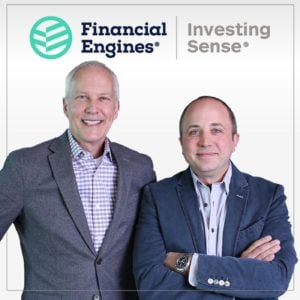 This free podcast results from what happens when an everyday investor and a certified financial planner professional sit down weekly to talk about how better to comprehend today's current economic and retirement landscape. Investing Sense releases a podcast episode every Saturday.
The podcast hosts are Bob Richards and Andy Smith. Each of these personalities brings a unique perspective for financial advisors as they discuss the economic and retirement issues on financial professionals' minds. Some topics dealt with in the podcast include how to manage a 401(k), managing taxes and investments for an IRA, dealing with shifts in the market, and bouncing back from the curveballs of financial life. Industry experts and influencers sit in with Bob and Andy each week. These financial experts help break down what listeners need to know when it comes to financial matters. This free podcast contains nearly four stars' worth of rating based on over 80 submissions.
Investment Strategies & Portfolio Analysis Course


Online students enrolled in this free course will learn about the latest investment strategies and evaluate their performance. Distance learners who take advantage of this free course offered at Rice University will start by being exposed to portfolio performance measures and then discuss best practices of portfolio performance evaluation.
The curriculum allows students interested in a career as a financial advisor the chance to explore many unique evaluation techniques like attribution analysis and style analysis and then apply them to assess and evaluate varying investment strategies. Special attention is given to current financial market innovations and recent investment trends. Upon completing this free course, online learners will be proficient in describing performance measurement measures, evaluating portfolio performance, describing and contrasting different investment strategies, and proposing investment strategy solutions. This free course is presented by Arzu Ozoguz, who serves within the Finance Faculty of the Jones Graduate School of Business at Rice University in Houston, Texas.
Nerd's Eye View Blog

The team at Kitces.com exists to make real financial advisors more successful and better at meeting clients' needs. Their mission is to help financial advisors who are serious about their professions to fulfill their sacred duty of serving clients by advancing the practice and knowledge of financial planning. The Kitces team of financial experts is led by Michael Kitces, who serves as the organization's publisher and editor.
This free resource is the leading online source of education, research, resources, and financial planners' training. Michael Kitces writes many of the resource's free blog posts. Kitces covers practice management ideas and financial planning strategies. He has created several businesses along the way to help professionals and financial advisors implement them. Blog topics include how to own your future by reinvesting in yourself and how to adapt advisory teams within a hybrid home/office workspace.
Personal & Family Financial Planning Course

The University of Florida currently offers a free course for financial advisors entitled Personal and Family Financial Planning. This online course is found at Coursera.org. The purpose of the free course is to address the many critical personal financial management subjects now available to help financial advisors learn prudent habits while in school and throughout their professional careers. The free course is led by Dr. Michael S. Gutter, who serves as a professor at the University of Florida.
UF is internationally recognized as a leader in academic excellence, both online and on campus. It is ranked in the top 10 of Public Universities. Florida is the state's oldest institution of higher education and has an established tradition of academic excellence. The four-week course includes lessons over Understanding Personal Finance; Managing Income Taxes; Financial Statements, Tools, and Budgets; and How to Build and Maintain Good Credit. Each week's lessons include three to five videos that financial advisors can access for free.
Risk Management & Credit Principles Course

This free course is for financial advisors. It is Part 1 of the New York Institute of Finance's Credit and Credit Risk Analysis Professional Certificate program. The curriculum begins with an introduction to credit and risk management principles. Enrolled students will review and grasp credit risk concepts, credit exposure, and the ins and outs of credit analysis. Course instructors will teach concepts over the purpose of debt, debt forms, and the many differences between financing and debt vs. equity.
In this course, online students will gain a deeper understanding of credit risk principles, including exposure, loss given default, default, default probability, and expected loss. Essential concepts are also covered to help financial advisors effectively assess industry and business risks, company business models, and the impact of risks on organization performance. Students will also examine how companies measure and mitigate financial risks. The curriculum reviews the roles of credit-rating agencies and the market-related metrics, including share prices and credit spreads. At the end of the course, students complete a hands-on risk analysis assessment.
Next Steps
So, where to go from here? Today, many people know they should manage their resources wisely, but they may be stumped on knowing how to do it. That is why we need financial advisors, as they have the expertise to help them. A financial advisor will undergo rigorous education and further training to attain the skills and certifications needed to succeed in this career path.
The path to achieving the title of financial advisor can be direct or littered with many twists and turns depending on your past education and experience. When weighing all of the pros and cons of becoming a financial advisor, including job duties, degree options, and salary expectations, it is helpful to think about what the next few steps should be to become a financial advisor.
The minimum education requirement for financial advisors, also known as financial counselors or consultants, is an undergraduate degree. These degrees are typically in finance, statistics, accounting, economics, business, or a similar field. Bachelor's students should take courses in estate planning, risk management, taxes, and investments. Financial advisors need to have a keen grasp on their clients' short- and long-term financial plans, which will include saving for college, retirement, and other objectives. Higher education will equip a financial advisor to offer ways to help their clients reach these goals.
Related Resources:
Online Finance MBA Ranking
Online Master's in Finance Management
Ultimate Guide for Financial Advisors
Best Online MBA Programs for Financial Advisors
Best Degrees to Become a Financial Advisor
Best Free Online Accounting Courses